Anime has been one of the most loved videos or movies by many. Regardless of age, whether a teenager or an adult, users are always seeking for the best anime to watch. However, because anime is in the Japanese language and many do not actually know how to speak or comprehend the Japanese language, this is becoming an issue to the viewers. This is why many are surely in the look for the best dubbed anime sites. Such sites are helping the viewers to fully understand what message the anime is portraying.
The best thing that dubbed anime sites can give is flexibility when it comes to changing the language from Japanese to another that is being understood by the viewer. Usually, anime videos are dubbed infamous languages such as English, Spanish, Chinese, or French.
Contents Guide Part 1. Where Can I Watch Dubbed Anime?Part 2. Download The Dubbed Anime To Your DevicePart 3. Summing It All
Part 1. Where Can I Watch Dubbed Anime?
If you are an anime lover but is not that fluent in the Japanese language, surely, you have checked out a lot of means in order to watch anime in your preferred language. If still, upon doing the best you can, you were not able to see a solution, we are presenting these best dubbed anime sites wherein you can watch your favorites online.
Just keep in mind that in accessing these dubbed anime sites, there would always be a need for a stable internet connection to keep your viewing experience great.
Gogoanime
The first dubbed anime site that we are to present here is this "Gogoanime" that you can access via its official website (that you can reach on any web browser). This online site has numerous kinds of anime in the form of movies, shows, and even series. If you always want to find a site that updates regularly and immediately after the anime's release, this is a good site to turn to. Actually, many are considering this site as the top one site when talking about dubbed sites for anime.
When you are already at its main page, you can easily see the show you want to watch by navigating through the "Search" option that is readily available. If you wish to see the list of Anime shows available, you can view those under the "Anime List" menu. One great thing about this is that the title of each season is as well seen and is arranged in alphabetical order which makes it a lot easier for the viewers to identify the show to watch. In this site, you can also create your own account and watch anytime you want as long as you have a data connection with you.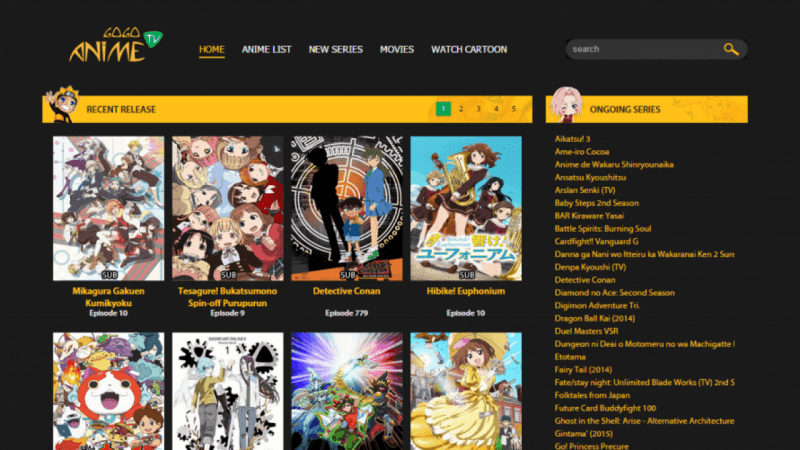 9Anime
Apart from Gogoanime, you can also try to consider 9Anime as one of your options when watching dubbed anime shows. This dubbed anime site is giving the users the ability to watch their favorite anime, download them, or even have them streamed through the help of some third parties such as Solarmovie or Putlocker.
This site has divisions including the ongoing shows, the last updated ones, those with new seasons, and many others. If you wish to watch anime movies and series in different genres, you can stream horror, comedy, magical, school-themed, and many more in this site. There are also schedules available that you can use as a reference. In order to use this site for streaming, the user must do the filtering process and choose from either two options – whether subbed or dubbed. After doing so, then he must be good to go.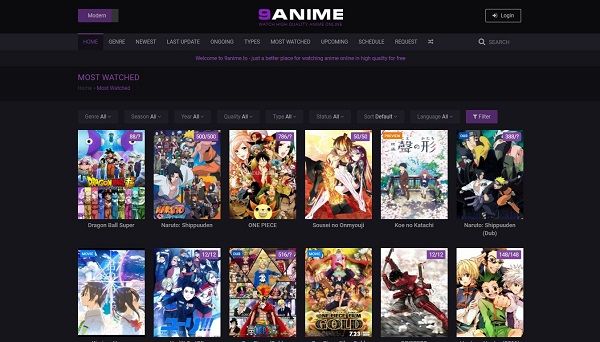 AnimeLab
If you are an anime lover who is located in New Zealand or Australia, you can use AnimeLab while watching dubbed anime shows. The same with the previous site, you have the option if you are to stream an anime that is subbed or dubbed. You can see all the supported languages in the dubbed selection option located under the "season style". AnimeLab is known to be a dubbed anime site that is very organized and has a good interface.
You can have this access on your mobile phones (both Android and iOS) and on your personal computers, either Windows or Mac. This also has an application that can easily be downloaded from online stores.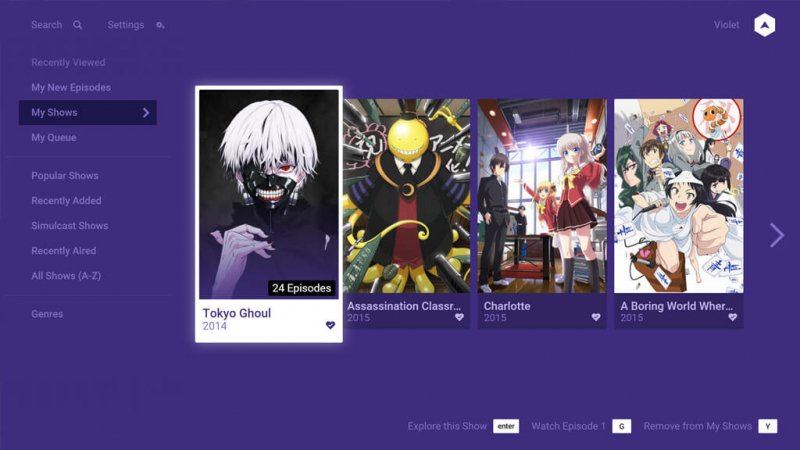 Viz
Another site wherein one can watch dubbed anime shows is Viz. In the field of many Japanese shows such as manga and anime, this is so popular. In the top area, you can immediately see popular anime such as Naruto, Sailor moon, Boruto, and more.
In this site, you can even enjoy reading books about anime and of course, watch your most loved shows. You can create an account here using your credentials and utilize functions such as the "Search" bar in order to view the collection or list of anime available.
When you arrived at the main page, you will see some more available menus in the top portion. You can even join the online community in order to gain more knowledge about the world of anime.
Hidive
Another streaming site for anime is Hidive. You can access this through its official site on any browser. At the main screen, you will be delighted to see a huge database of anime available. The viewers can watch dubbed shows and simulcasts. There is also an option for the users to create their own accounts in Hidive.
Hidive can be accessed in many devices including mobile phones – Android and iOS, and desktop computers. Therefore, viewers will not worry that much in terms of compatibility. Also, the quality of the shows is good making it more enjoyable for viewers to stream. The only drawback here is that after enjoying the site for a certain free trial period, it will require the user to pay a little amount to continue watching.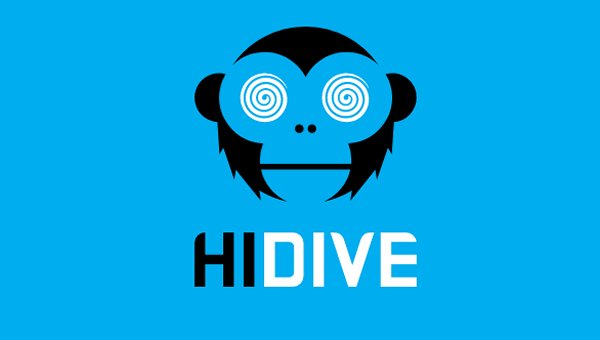 Animeland TV
Animeland TV, apart from being one of the best dubbed anime sites, is often called by many as dubbed tv. This is a site containing numerous categories as well including dubbed anime movies and lists.
One thing some users are finding frustrating is that there are a lot of ads that they are experiencing while watching. But though this is the scenario, viewers still keep on streaming because of the amazing video quality as well as numerous lists that they can find here.
This is a free site that has an option displaying the "hot anime shows" in the right portion of the screen. This makes it convenient for users to check the newly released or popular anime to watch.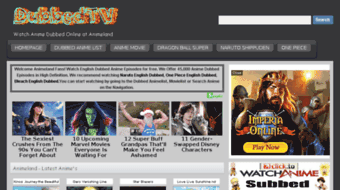 Soulanime
The same with AnimeLab, Soulanime is a dubbed anime site that is not readily available in many countries. This is mainly available in Canada, UK, and the USA. This site is good in supporting the English language making it fulfilling for its viewers. There are also a lot of options it this site making it convenient for people to do the navigation and selection before watching. If you are so much into dubbed anime in the current time, Soulanime is a good site to go to.
The above are only some of the best dubbed anime sites wherein you can watch your favorites. But what if your internet connection is not that stable? What if you wanted to keep the anime and watch those even if you are away from home without data with you? What is the best thing to do?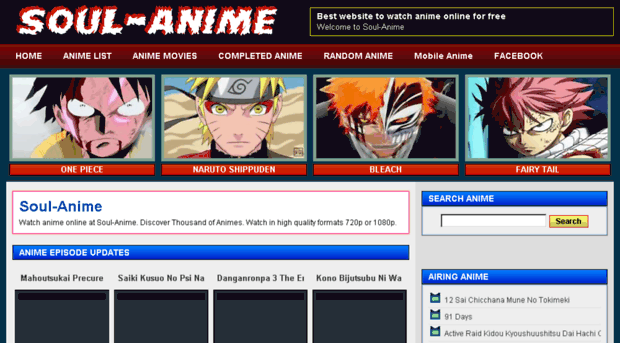 Part 2. Download The Dubbed Anime To Your Device
The answer to the above questions is to do the downloading process! But how can this be done in the simplest and easiest way possible? Well, seek the help of a professional tool such as DumpMedia Video Downloader. In using this software, you can enjoy a variety of great features and perks. It is possible to download videos from YouTube too. Through DumpMedia Video Downloader, you can experience the below advantages.
Fast downloading of both videos and audios from popular sites supported.
There are a lot of websites supported wherein you can download your favorites - Vimeo, Facebook, Instagram, Vevo, Tumblr, and more.
You can be assured that the quality of the files to be downloaded are high and great.
You can even process a number of files in one go without worrying if there is a need to do repetitive methods every time you wanted to do the downloading.
There are numerous video resolutions wherein one can choose from before heading to the downloading process.
Extracting of audios is even possible.
The interface is easy to manage and very simple to understand.
If you wish to install this tool on your computer and immediately do the downloading process, the requirements are only a few and the steps to follow are too simple! It is able to download videos from any websites. You can learn more information by checking out its official website.
Part 3. Summing It All
Worry no more if you are not fluent in the Japanese language. You can view, stream, and enjoy your favorite anime shows through dubbed anime sites that you can easily access on the web. If you wanted to keep those and watch even offline, DumpMedia Video Downloader is there for you!
What are you waiting for?