There is no doubt that the YouTube platform is the most popular one in the world. Some people would like to download YouTube playlist for offline viewing. Almost everyone uses YouTube for different purposes. Whether to watch video tutorials, funny clips, documentaries or educational talks.
Furthermore, organizing various types of videos on a playlist makes it easier to search for videos that belong to the same genre, may it be a music video or a TV show. That being said, you might be looking for ways on how to download YouTube playlist on your mobile phone or computer.
Contents GuideSection1: What Is A YouTube Playlist And Why People Want to Download It?Section 2. Downloading YouTube Playlist on Your Mobile PhoneSection 3. How to Downloading Youtube Playlist on Your ComputerSection 4. In Conclusion
Section1: What Is A YouTube Playlist And Why People Want to Download It?
A YouTube playlist is a collection of videos organized based on a common characteristic determined by the compiler. This playlist can either be a collection of videos performed by the same artist, individual videos of a TV series, tracks that belong under the same genre or just a random one.
A YouTube playlist can be created by the publisher of the media online and can be arranged in any manner the compiler sees is fit. A playlist is not only popular on YouTube but also in some streaming services such as Spotify. But you can customize your playlist or view someone else's.
Compiling a YouTube playlist allows you to listen or watch various videos for long hours without operating the application and being directed to other videos. The majority of the playlists are created by users but bots are also used by some services to create them.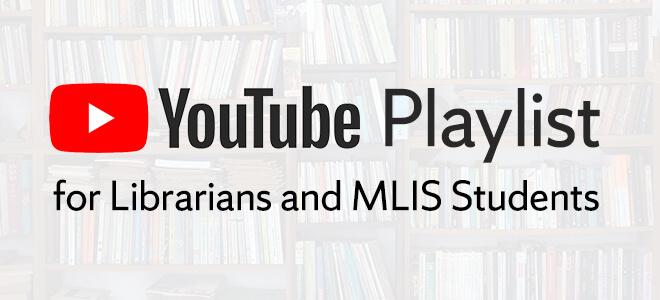 But why do most people want to download a YouTube Playlist? The most common reason is because of the fluctuating signal of their internet connection. It is easier to watch YouTube videos offline after downloading them. Some of the available software can only download videos to MP3 formats. If there is software that can download it into a video format, the available output formats are limited.
This is where you can use DumpMedia Video Downloader. It allows you to download video and audio for offline viewing from a range of popular websites like YouTube, Facebook, Instagram, Vimeo, and more with high speed. You can download all the videos that have been added to the list at the same time without losing quality. DumpMedia also has an online video downloader that enables you to save your favorite videos from YouTube for free.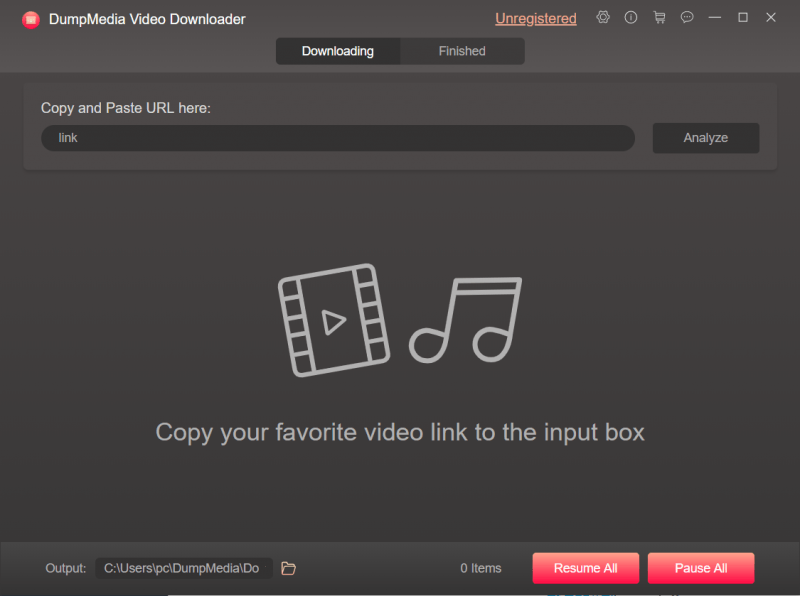 Section 2. Downloading YouTube Playlist on Your Mobile Phone
Downloading a YouTube playlist using the YouTube application on your Mobile Phone, whether you are an Android or an iPhone user, is the easiest way to do this. But do note that Google, which is the owner of YouTube does not allow YouTube playlists to be downloaded unless you pay for a subscription.
This subscription-based service is called YouTube Red. When you are subscribed to this service, you can access their premium content without any ads and you can download their videos to any of your devices for offline viewing. But the subscription can cause you a lot. If you can afford it, go for it. But if you cannot, you can try this method.
Step 1: Open the YouTube application on your iPhone or Android phone.
The YouTube icon has a white play button at the center enclosed with a red square and under the icon is the word YouTube.You can normally find the app in the Applications folder on your mobile phone.
Step 2: Search and look for a playlist that you want to download.
You can do this by tapping the icon at the topmost part of the YouTube app that looks like a magnifying glass. If you have your playlist that you want to download:
Step 2a: Go to the YouTube app's Library located at the bottom of the page.
Step 2b: Scroll down until you see the Playlists section.
Step 2c: Find a playlist that you want to download.
Step 3: Tap your chosen playlist.
Step 4: Press the Download button located below the YouTube playlist's title beside the Share button. The Download button is a round icon having an arrow pointing downward inside.
Step 5: Choose the quality of the output video.
After you tap the Download button, a window pops up showing three video quality choices. These are Low (144p), Medium (360p) and HD (720p). The video quality you choose will determine the quality of the picture and sound of the videos in your downloaded playlist. But note that higher-quality videos will take up more space on our mobile phone.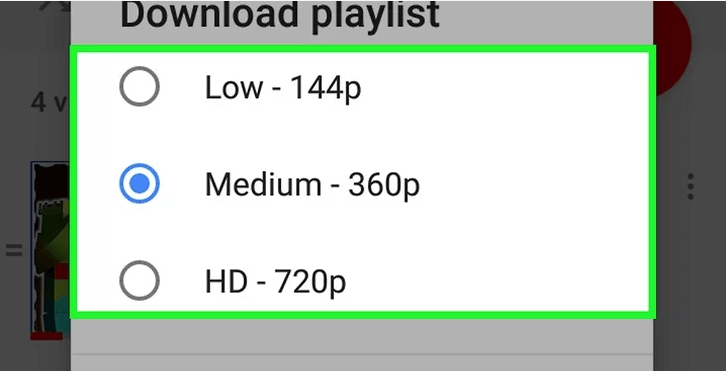 Step 6: Press the OK button.
Step 7: When a new window opens notifying you that 'Downloading playlists may require significant time and storage', tap the OK button to confirm the download.
Step 8: Wait for the playlist download to finish.
Now, you can view the videos in your playlist even if you are offline. But remember that the offline videos are only playable within 48 hours. When the time exceeded, you will need to connect your device to the internet so that YouTube will be able to see changes in the videos you have downloaded.
If a video in your playlist is not available anymore for offline viewing after 48 hours, the YouTube app automatically removes the video from your mobile phone on the following syncs.
But if you want to be able to convert your video to other format and want to edit and enhance it, you can use DumpMedia Video Downloader which will be discussed in the next section.
Section 3. How to Downloading Youtube Playlist on Your Computer
In order to download YouTube playlist on the computer, please read the following steps:
Step 1. Go to the official site of DumpMedia Video Downloader, click the "free downloader" button, and download the software to your own computer.

Step 2. Install the software and launch it before downloading the videos.

Step 3. Go to the YouTube website and search for the playlist or music videos that you want to download for offline viewing.

Step 4. Copy the link of the playlist or video and paste it to the inbox of the DumpMedia Video Downloader.

Step 5. Analyze the link of the playlist. Then choose the output format and output quality that you want. You can also download the video to MP3 format and keep the audio of it.

Step 6. After adjusting the output settings, now you should click the "download" button to start the process of downloading the playlist. You can pause it if you want to convert it later and hit the "resume" button to resume it.

Step 7. Wait until the process is completed. Then go to the "finished" part to find your downloaded playlist. If you want to find it in your local folder, you just need to click the "open folder" to make it. Now your playlist has already downloaded. You are free to watch it offline whenever you want.
Section 4. In Conclusion
Millions of videos are being uploaded to YouTube every month. However, YouTube does not offer any standard method of downloading videos in bulk. That is why in this article, we have introduced a YouTube video downloader and converter that is easy to use. Now, you can download your favorite YouTube playlists to your PC hassle-free. We hope that the DumpMedia software had met your expectations. Happy listening and viewing!