It's been quite a while since people started to convert iTunes to MP3. This is not a new concept for many who want to use their own gadgets to play iTunes or Apple Music songs. These example gadgets are old and new MP3 players. In the old days, MP3 players were so popular.
They were also miniaturized so you can play them in your pocket without being so bulky. It is this form factor that leads many to convert iTunes to MP3. As an MP3 player's electronics is simpler than iPhones and Androids, this miniaturization is highly possible.

In this article, I will introduce three ways to help you convert your iTunes tracks to MP3.
Contents Guide Part 1. How to Convert Songs to MP3 with iTunes App or Apple Music?Part 2. How to Convert iTunes to MP3 without iTunes App?Part 3. Summary
Part 1. How to Convert Songs to MP3 with iTunes App or Apple Music?
Converting iTunes to MP3 can become a fun process especially if you know you're going to enjoy bringing your iTunes or Apple Music songs along with your MP3 player. The task is not trivial though if you're not used to it.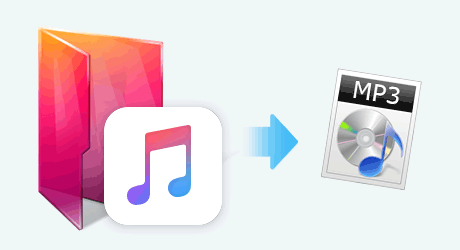 For this reason, we'll lay down the steps clearly for you. You'll just need the official tools from Apple, namely, iTunes for PC or Apple Music in a Mac. So here are the steps to import your songs to MP3 using iTunes or Apple Music:
Download and install iTunes from the Apple website. Try finding the latest version. The file is big and installation and operation can become very slow at times. If you have a Mac, you're in for a treat because Apple Music may be installed by default in their OS.
Go to Edit->Preferences then switch to the General tab. Go to Import Settings then click it.
On the Import Using dialog box, choose the MP3 Encoder option. Click OK to continue.
Click OK until it is finished.
You can now convert your personal songs. Choose songs from your iTunes or Apple Music library and select them by clicking.
In the iTunes or Apple Music menu go to File->Convert->Create MP3 version.
Check these songs along with the original file when the conversion is finished. We recommend right-clicking on the song and then choosing Show in the Windows Explorer option. On a Mac, you can be able to show this in a Finder window too.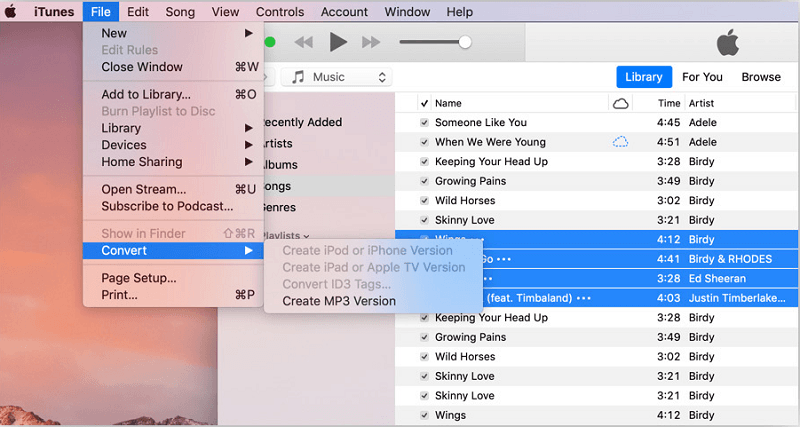 Once you've converted them, you'll find out you cannot convert A LOT of songs! This is due to DRM copyright protection. DRM stands for Digital Rights Management and this process is being used by Apple to limit access to their songs. Unfortunately, this can become a hindrance for the user. Due to this, in the next section, we'll teach you a more versatile way to convert iTunes to MP3.
Part 2. How to Convert iTunes to MP3 Without iTunes App?
Converting iTunes to MP3 is no fun if you can't convert those protected files. As you'll notice most of your offline content from Apple Music is copy-protected. You can't blame Apple though because they are protecting their songs from music pirates.
However, your intention is only to transfer these songs to an MP3 player that you can bring along when you're jogging. So how to do it? We'll suggest a versatile third-party tool which is the DumpMedia Apple Music Converter. This tool works along with iTunes to be able to copy them on the fly while conversion.
To start using DumpMedia Apple Music Converter download a free trial for a PC or Mac today. Follow the links below: Here are the steps to convert iTunes to MP3 using DumpMedia Apple Music Converter: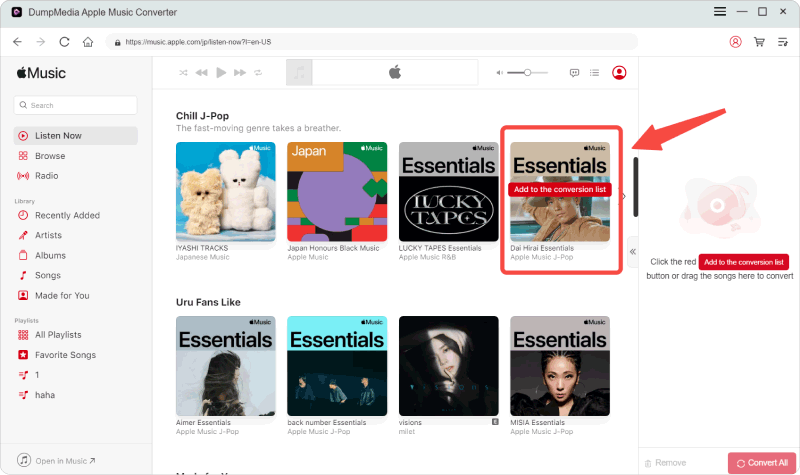 Open DumpMedia Apple Music Converter then goes to Library. You'll see your iTunes songs neatly synced with DumpMedia already. All you have to do is choose your pieces.
You can change your output directory or metadata (ID3) tags below. You can also change output formats and settings. MP3, FLAC, M4A, and WAV music formats are available.
When you want to start conversion, click Convert. It's that simple.
After it finishes, go to the Finished tab. This contains all your finished conversions. Click View Output File to open them in a browser window. At the same time, the DRM removal process for all tracks has been completed.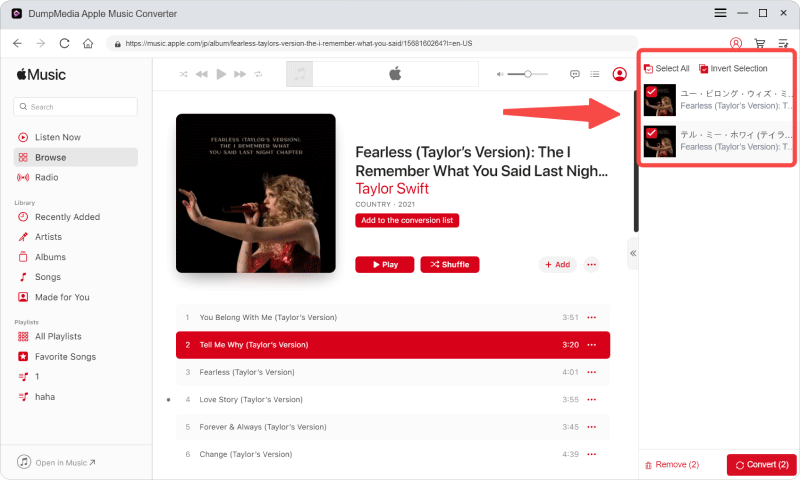 It's that easy! All that is left is for you to convert Apple Music to MP3 and then transfer them to your favorite MP3 Player. Plug in your MP3 player using a USB cable, so it shows as a media device on your PC. Next, drag and drop those converted songs from DumpMedia's output window into your MP3 player. You're now ready to jog with your favorite iTunes songs!
DumpMedia Apple Music Converter is always being updated so don't worry. It won't be abandoned like those other free Apple Music Converters.
Part 3. Summary
In summary, we've just taught you the ways how you can convert iTunes to MP3. It's really simple. You can use the standard and the non-standard way. The standard way is by using iTunes' or Apple Music's built-in converter function. It can convert M4A into different formats such as MP3. On second thought, you cannot convert protected music using the standard way.
So now we taught you a smart way to convert iTunes to MP3. This is through a versatile tool, the DumpMedia Apple Music Converter. Through this, you can convert your iTunes music and at the same time remove DRM, which is what iTunes or Apple Music cannot do. When all is done you'll be able to transfer your Apple music to your favorite MP3 player. You can now jog comfortably with your beloved gadget along with your friends!
Click to have a try! It's 100% secure!
So, get a trial copy of DumpMedia Apple Music Converter now. If you decide to want the full version, purchase a time-limited or perpetual license key to activate it. You won't regret what this versatile tool can offer you. You also get the privilege of timely customer support and a 30-day money-back guarantee if you encounter any issues.