Till the end of 2021, Spotify has around 406 million users, and 180 million of them are Premium users. There is no doubt that Spotify is the king of the music streaming market. They provided excellent service to all users. However, in some offline situations, users might not be able to get the best experiences.
This article is meant to help readers with this listen to Spotify offline situation. We will show you some tricks for Spotify offline listening with or without Premium. Now let's start with some basic features of Spotify.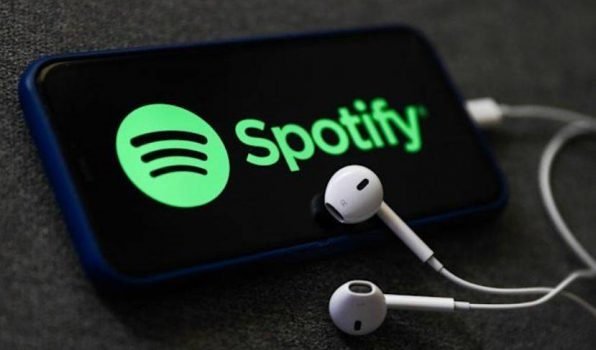 Contents Guide Part 1: Things You Need to Know About Spotify OfflinePart 2: How to Listen to Spotify Offline without PremiumPart 3: How to Listen to Spotify Offline with PremiumPart 4: Summary
Part 1: Things You Need to Know About Spotify Offline
If you are a Spotify user, you probably know the huge difference between Premium users and free users. Free users cannot download songs, playlists, or albums while Premium users are allowed to download all types of content on Spotify for offline listening.
This means free users cannot listen to Spotify offline unless they use third-party software, but Premium users can simply download songs and turn on offline mode.
However, even for Premium users, their downloaded songs are not permanent, they will have to go online at least once every 30 days to keep their downloaded media files. Also, those downloaded songs are protected by DRM, so they can only be played with the Spotify app.
Now, let's move on to part 2, we will show you how to listen to Spotify offline without Premium.
Part 2: How to Listen to Spotify Offline without Premium
💡 Method 1: Use DumpMedia Spotify Music Converter
As we mentioned above Premium users download their favored songs for offline listening. With the help of DumpMedia Spotify Music Converter, free users can download Spotify songs as well. The DumpMedia Spotify Music Converter is an authorized, professional third-party tool that is able to convert Spotify songs to formats that users choose, meanwhile removing the DRM encryption and keeping the high sound quality as Spotify.
With this software, users can log in to Spotify Web Player with the built-in browser. Adding favored songs to DumpMedia Spotify Music Converter straight from Spotify Web Player. Convert them into many popular formats such as MP3, WMA, AAC, FLAC, etc. After a short time of conversion, the user will get a DRM-free media file with the desired format. Most importantly, all of these do not require Spotify Premium, it is a perfect tool for users to listen to Spotify offline.
Note: DumpMedia Spotify Music Converter provides a 7-day free trial and full refund within one month of purchase. Click the below button to download and have a free try. Following is the step-by-step guidance on how to use this software:
#Step 1: Download and Install the DumpMedia Spotify Music Converter
By clicking the download button above. You can start downloading the DumpMedia Spotify Music Converter and then install it on your PC or Mac. It is available on both Windows and Mac.
#Step 2: Launch the DumpMedia Spotify Music Converter and Log in to Spotify
After the successful installation, launch the application. You will see the built-in browser opened by the Spotify Web Player. The user then needs to log in to Spotify Web Player to proceed.
#Step 3: Add Your Spotify Songs to the Application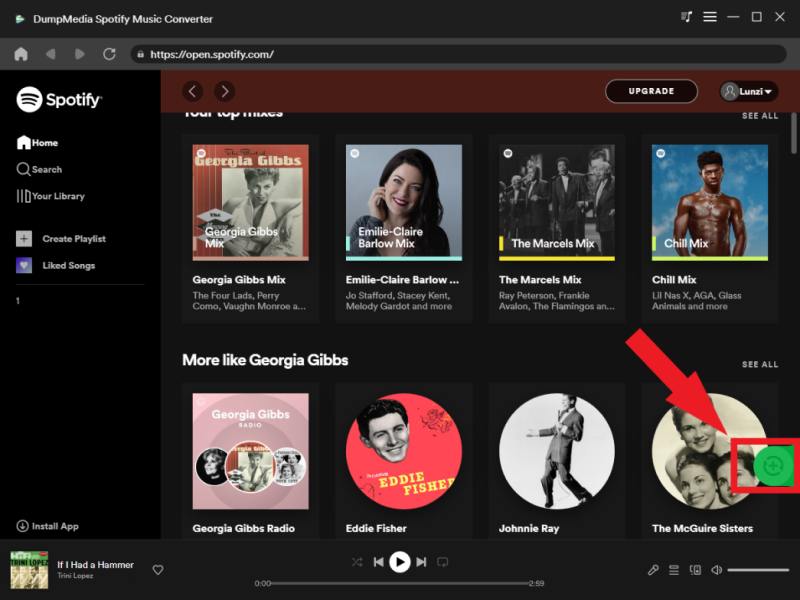 In the bottom right of the main interface, there is a green bubble. It is a quick-adding button that you can drag songs or a playlist to it. As soon as you drag your songs to the green bubble, the convert panel will pop up and all the songs you dragged in will be listed there.
#Step 4: Choose Your Desired Output Format and Location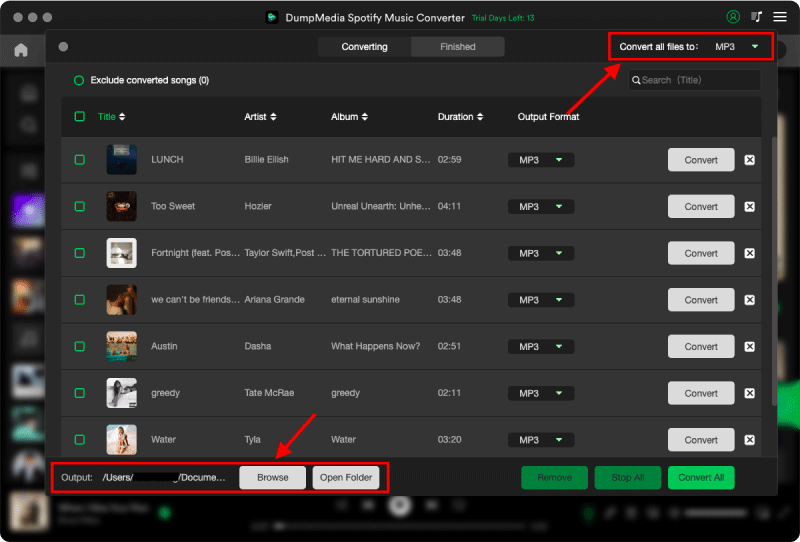 You can choose the available output format at the top right of the panel. To change the output folder, you can check the bottom left of the convert panel.
#Step 5: Start the Conversion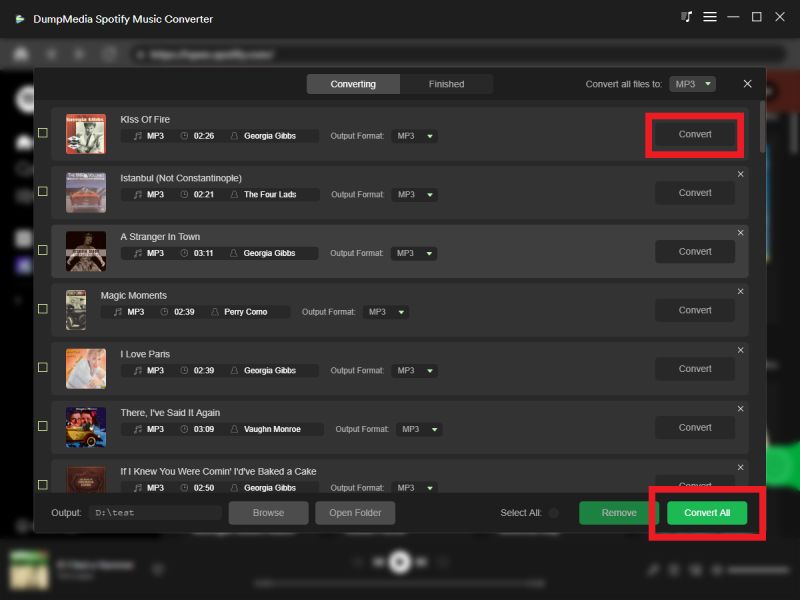 Click the "Convert" button on the right side of each song to start the conversion. If you click the "Convert All" button at the bottom right, all songs on the panel will be converted in order.

#Step 6: Finished the Conversion
There is a "finished" tap at the top of the converting panel. You can see all your converted songs here by clicking and entering this tap.
As simple as that, it is an easy-to-use and powerful software, with DumpMedia Spotify Music Converter users can easily convert Spotify songs to the desired format for offline listening. It is the most recommended method to listen to Spotify offline.
💡 Method 2: Use TuneSolo Spotify Music Converter
TuneSolo Spotify Music Converter is another great option for listening to Spotify offline. It assists all Spotify users in downloading songs and playlists. Once downloaded, you'll be able to enjoy all Spotify songs offline even without a Spotify Premium subscription. It enables users to download and convert Spotify music at 5X conversion, which means that it's a time-saving tool.
Following is the step-by-step guidance on how to use this software:
#Step1. Log in to the built-in Spotify web player. Drag and drop the playlist, songs, podcasts, or albums to the bubble on the right side of the software interface.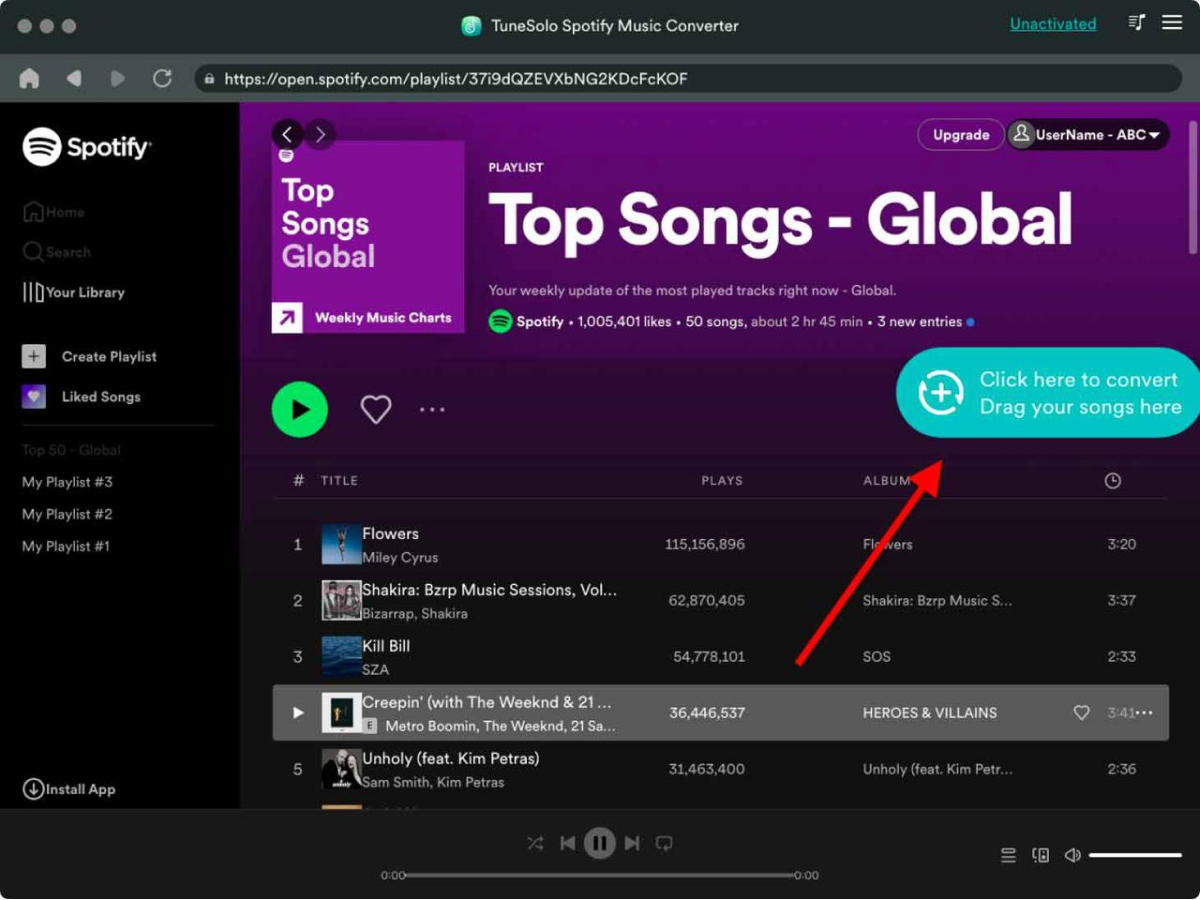 #Step2. Select the output format and click "Convert All" to start downloading.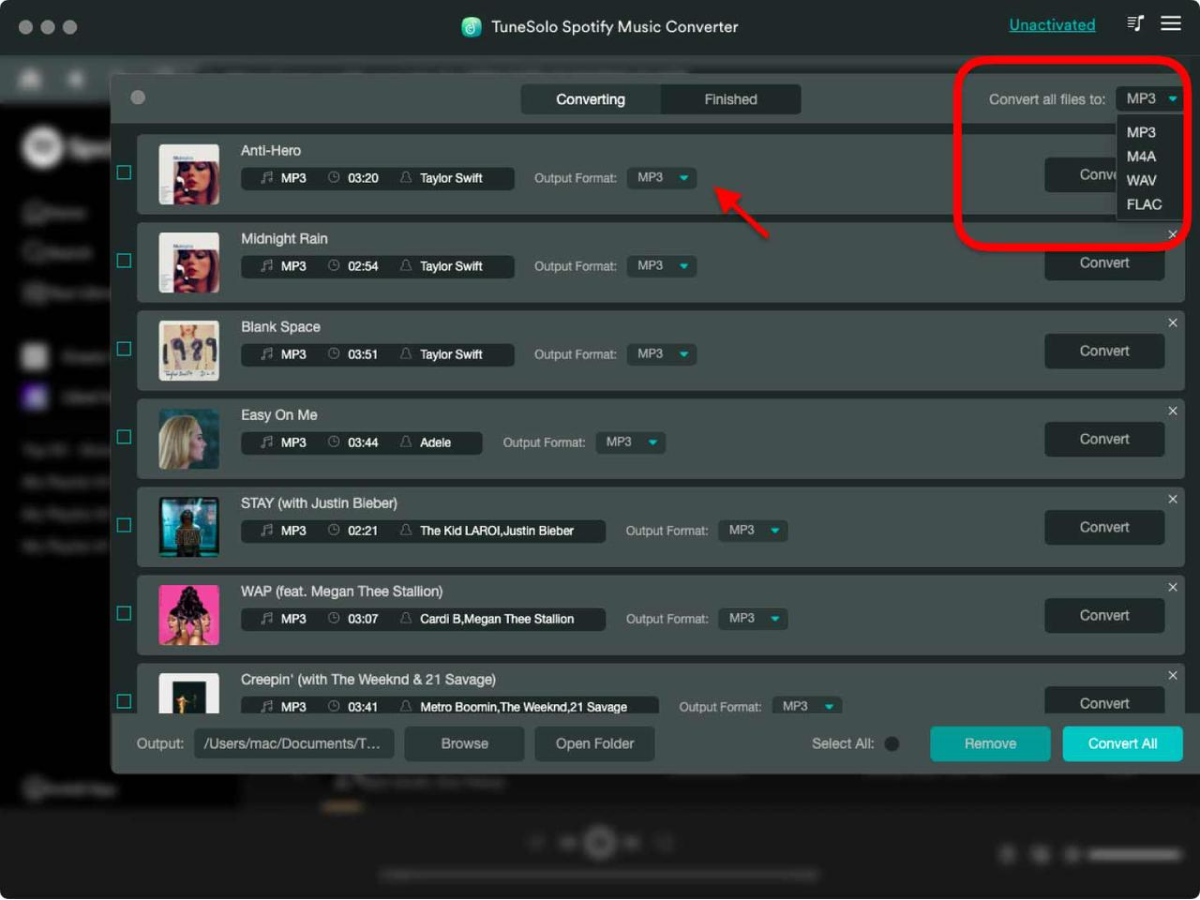 Step3. Once the conversion finishes, click "View Output File" to get songs.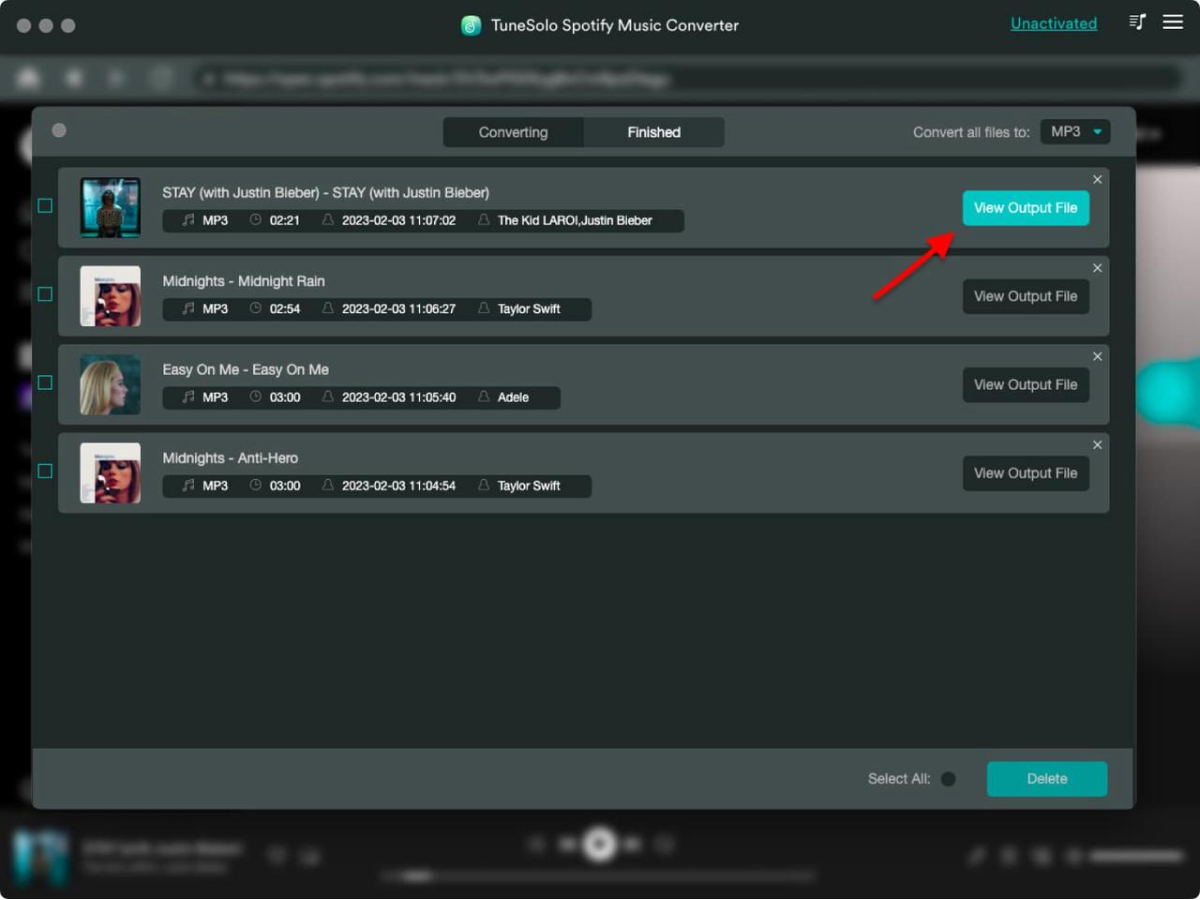 💡 Method 3: Use TunesFun Spotify Music Converter
If you want to keep all ID3 tags and metadata with track ID preserved, TunesFun Spotify Music Converter is worth considering. ID3 tags and metadata info are important for recognizing Spotify Music. You can also manage the output files folder with ease. Now you can easily customize the output music library by artists and albums without sorting them one by one manually.
Spotify premium subscription only allows you to play songs on a maximum of 3 different devices. Because of the protection of DRM, you can only play it on the Spotify application. With TunesFun Spotify Music Converter, you can convert any Spotify song, album, or playlist to MP3/AAC/WAV/FLAC format and enjoy them offline too.
Part 3: How to Listen to Spotify Offline with Premium
For Spotify Premium users, the whole process of listening to Spotify offline is quite easy. Simply download songs you like and turn them on offline mode (you can turn it on at "Playback" under "Settings"), so Spotify will only play the songs that have already been downloaded to your phone.
Following is the detailed instruction:
#Step 1: On Spotify, go to songs, albums, or playlists you want to download.
#Step 2: For mobile and tablet users, tap the down arrow to download. For Spotify Desktop users, switch on "Download".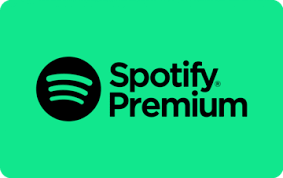 In addition, mobile and tablet users cannot download songs with cellular data unless they change the settings. If you insist on downloading with cellular data. You can go to "Settings", tap "Audio Quality", then go to "Download", and switch on "Download Using Cellular".
Part 4: Summary
In this post, we provided instructions on how to listen to Spotify offline with or without Spotify Premium. It is straight and simple for Premium users. The DumpMedia Spotify Music Converter is the most recommended third-party tool to help users with this issue.
Click to have a try! It's 100% secure!
With DumpMedia Spotify Music Converter, songs can be easily downloaded and converted to proper formats. Not to mention the DRM removal function, users are able to enjoy that music without any limitations.