YouTube is a definite platform giant when it comes to uploading and watching videos. Popular and successful video content on YouTube is mostly long-form. This means video makers take a considerable amount of time planning, creating, and editing their videos. This doesn't include the part where they have to perform marketing tactics yet -- keyword research, optimization for Youtube's search engine, etc.
With a lot of details to handle before uploading their first video, most people will overlook a very important detail that seems to be insignificant but has a massive impact on your content -- the best video format for YouTube.
Thus, we will go through the best video format for YouTube. In this way, your viewers can have the best experience when watching your content.
Contents GuidePart 1. The Importance Of Paying Attention To Video File FormatsPart 2. What's The Best Video Format For YouTube?Part 3. How To Convert Your Videos To The Best Video Format For YouTubePart 4. To Wrap It All Up
Part 1. The Importance Of Paying Attention To Video File Formats
There are different file formats for videos and there's a reason for it. Each has its own method of arranging the content contained within them. Thus, the playback of videos is affected even slightly. Video players have compatibility with different kinds of file containers and file formats. Video Player X, for instance, may not be compatible, with one type of video file format. But, it may be able to play another.
There are file formats that, when created, has a larger size as opposed to others. This affects its ability to be uploaded to specific platforms on the Internet. Because YouTube is a giant video - centered social media site, you should select the proper file format when uploading your videos. This is to get the most benefit for your channel, your viewers, and from Youtube in general.

File Codecs Vs. File Containers
It's important to take note of the differences between file codecs and file containers, both videos. This will be significant when choosing the best video format for YouTube.
File containers of videos encompass the organization of the video content. These include various options most people are accustomed to including.MOV and.MP4. Usually, file formats of videos are given names based on their containers.
File codecs of videos are utilized to compress and decompress the said files. If a codec is of low-quality, poor compression and ultimately, decompression, will happen. However, this can also result in smaller file sizes and leads to poorer video quality.
It is important to remember that when you know the video you're about to upload is still below YouTube's max limit, then you can still go for the lossless codecs. These types of codecs, as opposed to the lossy ones, result in videos that are of higher quality. However, it will take a longer duration when it comes to the upload process.
Accepted Video Formats By YouTube
The following video formats can be uploaded on YouTube:
.MP4, .MPEG4, .MOV,
.AVI, .WMV, .FLV,
3GPP, ProRes, HEVC (h265)
WebM, CineForm, DNxHR, .MPEGPS
There are a lot of video creators and editors that give you a selection of file formats you wish to save the content as. The major file formats that are popular globally include .MP4, .MPEG4, and.MOV.
Tips: Do you try to upload your MKV files to YouTube? Wondering how to do it? Check the link to get the best guide.
Part 2. What's The Best Video Format For YouTube?
As seen above, YouTube allows you to upload videos of various file formats. However, they still have suggestions for their content creators. For instance, they tell you which file format can provide optimum results and gives watchers the highest quality experience on the platform.
Based on the recommendations, the best video format for YouTube is the file type .MP4. In addition, the video platform giant makes the following suggestions to its content creators allowing them to make high-quality video content of 1080p HD:
15 Mbps to 20 Mbps
AAC-LC audio codec
Standard 16:9 aspect ratio (This is also very significant for mobile viewing. )
H.264 codec (It is actually one of the best and most efficient out of all the options available. It enables you to create small video file sizes without compromising quality).
It is important to remember that if you can't use .MP4 files, then you should opt for .MOV files as a second option. Hover, keeping aspect ratios (16:9) and H.264 codecs consistent makes a huge impact on your video content and its quality within the YouTube platform.
Other things you might have to take note of include the maximum file size of YouTube. It is actually 128GB or a duration of 12 hours. Anything under this is accepted. Anything over it will fail to upload to the platform.
Having content that is longer than 12 hours will make viewers go nuts. Everyone has a short attention span and it's important to keep your videos short yet meaningful. You should also create your own personalized thumbnails instead of allowing YouTube to grab own shots from the video.
Well, what is the best YouTube format for the channel? If you want to know more about YouTube format, click the link to learn more.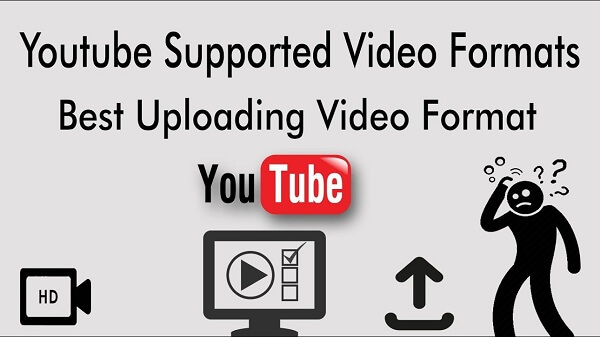 Part 3. How To Convert Your Videos To The Best Video Format For YouTube
There are a lot of video converters out there allowing you to convert from one file format to another. However, the best we've seen is DumpMedia Video Converter. This software goes through the conversion process with minimal loss in quality. Plus, it's not just a converter, it's a downloader, editor, and player, all in one.
Here are the steps on how to use it:
Step 01 - Launch And Add Files
Download, install and launch DumpMedia Video Converter on your computer. Then, click "Add Files" and select the media content you wish to convert.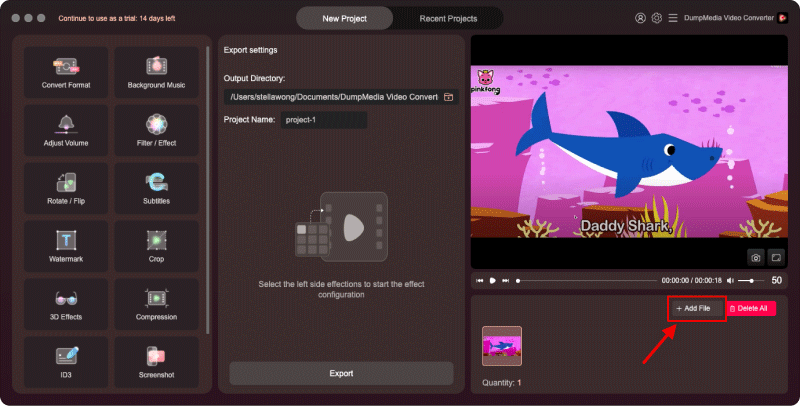 Step 02 - Select File Format And Output Location
Now, select the desired file format. Thus, if you're going to upload it to YouTube, select .MP4. Then choose "Browse" in order to select where you want the output file to be saved.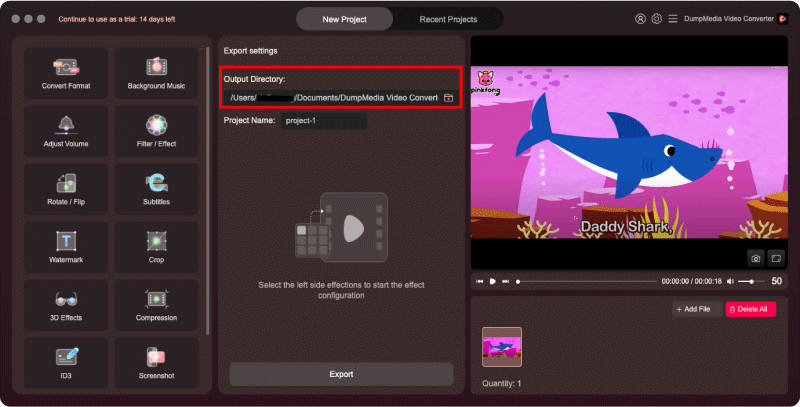 Step 03 - Start The Conversion Process
Press "Convert" in order to start converting the media content into the other format. Once the process is done, preview your newly-converted video by pressing "Open Folder."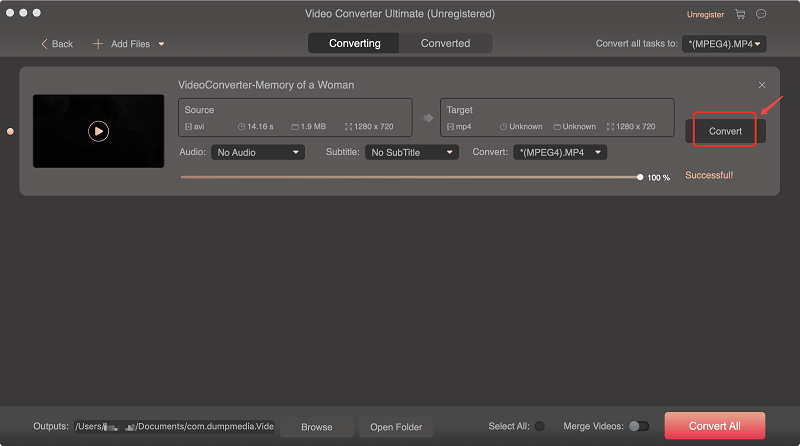 Part 4. To Wrap It All Up
YouTube is a great platform for marketing your business, company, or personal brand. However, it requires a big investment of time, money, and effort on your part. Creating your own videos takes a lot.
That's why you wouldn't want to waste it all by choosing the wrong video format. Thus, this guide will help you choose the best video format for YouTube uploads. In this way, you can give the best experience to your YouTube viewers once they watch your content on the platform.
What do you think? Have you learned a great deal with our article? Let us know your thoughts in the comments section below.