One of the most visited entertainment websites nowadays is YouTube. This is everybody's favorite that it has a large number of subscribers worldwide. Anyone can enjoy watching videos for free - from tutorials, news clips, and funny videos to documentaries. Paired with your Android devices, makes it a perfect past time. YouTube is very convenient and you can find a lot of your faves in there as well. But not everything that is good is flawless. You will surely encounter minimal issues. In order to get a better experience, I advise you to download YouTube videos to android devices Online. By the way, some best ways will be provided in this article, keep on reading to learn more.
Contents GuidePart 1. Why You Need To Download YouTube Videos To Android DevicesPart 2. Some Best Ways On Download YouTube Videos To Android OnlinePart 3. In Conclusion
Part 1. Why You Need To Download YouTube Videos To Android Devices
Before discussing how to download YouTube videos. Thinking about why need to download it. Let's say, you are already taken away with the video you are watching. All of a sudden, your connection went crazy. Video buffering dilemma has started. So, who wants this kind of interruptions? Nobody! To get away with this kind of hassle, many YouTube subscribers wanted to download videos to their Android devices for offline watching. Making your favorite videos or clips available offline has the greatest benefits.
Here's what you could get:
- No more extra bills for data usage
- No more worries for unstable and unreliable internet connection
- Video buffering be gone - pause and play button can now rest
- Watch your video anytime or anywhere with unlimited replays
Now, let us walk you through on how to download YouTube videos and save to your Android devices. There are several ways but the below are the safest, simplest and easiest.
Tip: Here is how to download YouTube playlist.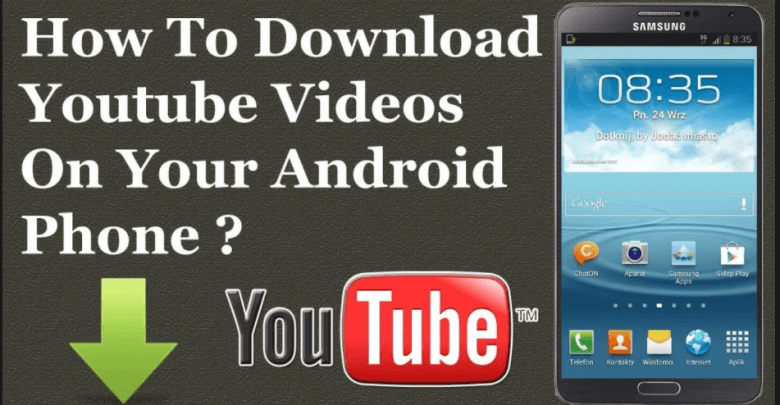 Part 2. Some Best Ways On Download YouTube Videos To Android Online
#1: YouTube's In-app Feature
YouTube application in every device is pretty decent. They made sure that users can make their way to offline watching. It has an option to download videos for offline viewing. It is accessible and easy to use but you have to spend time downloading them to your devices. Consider as well the restrictions put in place for every user subscription. Also, you can only store those videos at a limited time. Useful? Yes! Yet, not a good option to choose.
#2: DumpMedia Video Converter
To effectively download a YouTube video, it is best to use an online tool or a video downloader. This enables you to save a copy or even copies of the video on any device you want. There are plenty of downloaders available. Just open your browser, enter the keyword and hit search. You need to be cautious though, there are fraud sites that would ask you to register but not really a good tool. Some would ask you to enter your email but will only forward advertisements and no converted file attached. And most will convert but are limited to certain minutes and bytes.
Of all the downloaders, it is highly recommended to use is DumpMedia Video Converter. Not only this video converter as well as downloader is free to use but it can give you the best video quality output. DumpMedia online downloader is compatible with your Android device. Since it is an online downloader, you don't need to install anything. It is easy to access and easy to use as well. The interface is pretty basic and very direct.
Here's how you download videos from YouTube with DumpMedia:
Open the video you want to download in YouTube
Copy the video's URL. This is found in the address bar of your opened browser. To copy, highlight the URL and press together 'Ctrl' & 'C' keys on the keyboard. Alternatively, you can right-click on the URL and select 'Copy' in the pop-up menu.
Open a new tab or a new browser and load DumpMedia's website.
Click 'Online Video Downloader'
Paste the URL in the address box provided
Hit 'Download' button
Wait until the process is complete then save the file.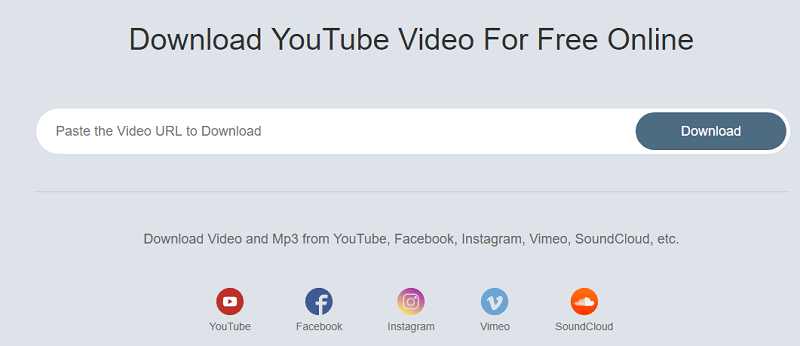 Super easy right?
You will definitely love DumpMedia online downloader. Here are the other features that this software levels up from the rest.
- It can download both Video & MP3
- It can download files from various websites, to name a few - SoundCloud, YouTube, Facebook, Instagram, Vimeo
- Output video & audio quality is at its best. It can cater 320kbps, 256kbps, 128kbps or 96kbps for audio and 8k, 4k, 2K, 1080p, 720p for video.
DumpMedia is also a video converter. It can convert video from a certain file format to any other supported video formats. With the superb quality output, you won't hesitate to settle with this versatile tool. A lot of extra features are included too - video editing or enhancement, adding or adjusting subtitles, audio file format conversion and etc. You can always check the website of Dumpmedia Video Converter.
#3: Other Web Tool
Another tool that you can use that is free from hassle is VideoSolo video downloader. You don't need to download this app too as it is an online video downloader. This can help you download videos from other websites as well. Check out the quick guide below on how to use this downloader.
Open the video in YouTube and copy the URL from the address bar
In a new browser tab or browser window, go to VideoSolo's website.
Click on the video downloader
Paste the YouTube video link to the box provided
Click 'Download' to view the list of different formats that this downloader can cater
When you have decided what format to get, click on the 'Download' button sitting beside the file format of your choice.
Wait until the download is complete then save to your desired folder.
Take note that this tool only works with PC. You need to download the video on your computer first then connect your Android device through its cable. Copy the video file from your PC then paste it on your device.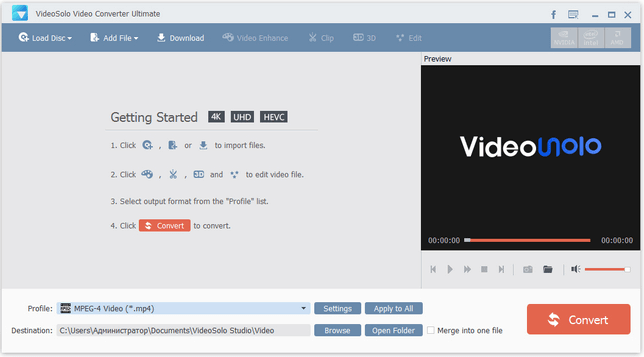 Part 3. In Conclusion
When working with your videos be clever and choose wisely! It is best not to settle with what is okay but go with the best one. Go also with what is handy and hassle-free. Amongst the suggestions above, we would again recommend using DumpMedia. This video downloader saves you time to go back and forth on your desktop. You can directly download the video from your Android or IOs devices. But whichever you prefer, I hope you are enjoying your offline videos.