Video Downloader created by DumpMedia it a great tool that provides you a reliable and high-speed downloading experience to download videos and audios from most popular websites like YouTube, Facebook, Instagram, Vimeo and more.
With its first-class technology, you will enjoy the 100% original quality video offline in just a few seconds.
Excited to say, Video Downloader offers a Free Trial Version for those people who want to have a test use before purchasing it. We believe that you will be interested in this friendly tool and want to own it forever.
So, let's have a close look at how to activate video downloader for permanent use.
Contents Guide Easy Steps on How to Activate DumpMedia Video DownloaderBonus Tip: Get Your Version Update
Easy Steps on How to Activate DumpMedia Video Downloader
In this part, we will introduce a simple process to register and activate the DumpMedia Video Downloader. Below is a step-by-step guide:
Step 1: Download and Install Video Downloader
To begin with, you should go to DumpMedia's website and download their Video Downloader. Then install it on your computer.
Step 2: Purchase or Free Try Video Downloader
Double click the software to run it on your computer, then you will see a pop-up window for purchasing. Just press the Purchase button to buy the software then proceed to the Register button.
Notes:
If you want to have a try on the free version, just slip the purchase process and a Registration window will appear with the limitation explanation of Free Version instead. Then click the Continue button to test the software.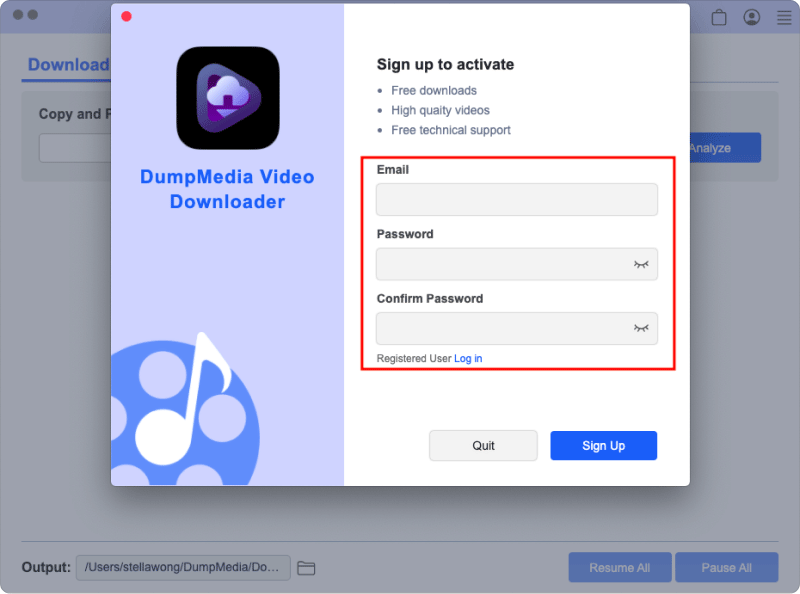 Step 3: Fill up Your Email Address and License Code
After purchasing the software, you will receive the registration license code from the email that you use to purchase. Just copy this license code directly and paste it to the License Code column, don't forget to fill up your email address as well. Then click the Register button, you will receive a notification "Register Succeed!" on the DumpMedia's website.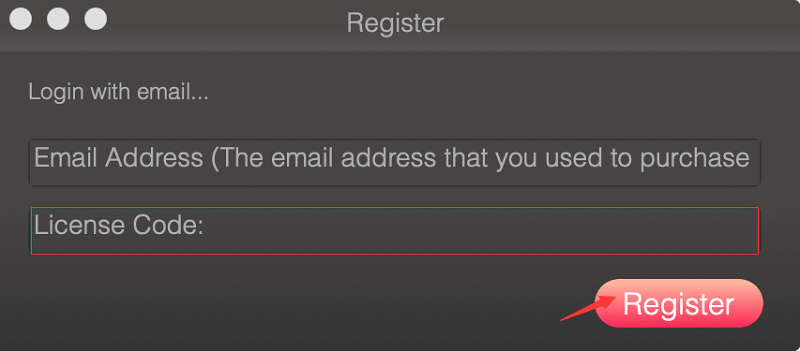 That is it! You now know how to register and activate the DumpMedia Video Downloader with these 3 simple steps. Just feel free to download your favorite videos and enjoy them offline on any devices!
Bonus Tip: Get Your Version Update
DumpMedia will update the software from time to time to provide better service or add new features to meet users' different needs. You should go to their official product page in a certain period of time and download the software manually. It's 100% free and safe to update the software.
But keep in mind, the auto-update function of DumpMedia Video Downloader will be coming soon!