You would want to download music from Spotify. However, it is not easy to manually realized. Thus, you may need a tool, like Spotify Music Converter, to help you download the music directly and convert Spotify music to mp3 easily.
It is appreciated that Spotify Music Converter provides a free trial version for users. Therefore, if you are really interested and fond of the software after you browse the introduction on the website and have a trial on the software, you can determine to register and activate it.
Here is the registration and activation guide for you. Please follow the steps below.
Contents GuideHow to Successfully Activate Spotify Music ConverterAbout Version Update
How to Successfully Activate Spotify Music Converter
It is quite simple to register and activate this powerful software Spotify Music Converter in a few minutes. Let us start!
Step 1. Download and Install Spotify Music Converter
To begin with, download and install Spotify Music Converter on your computer to have the free trial. A pop-up window for registration will turn up. You can directly go to the purchase and registration page by clicking the buttons here. Otherwise, cancel and quit the pop-up window.
Step 2. Purchase Spotify Music Converter
Now, if you are satisfied with the experience and the function that Spotify Music Converter provides you during the free trial, you can go to purchase Spotify Music Converter. Click the entry of registration, "Unregistered" on the top right corner on the main page, directly go to the official website of Spotify Music Converter and purchase it.
Notes:
Please make sure that the email address you used to purchase is correctly typed. That is because you would not receive the registration license if you leave an incorrect one.
After you have purchased the software, as the email that you will receive contains the significant registration information, the registration license, you'd better not delete the email.
Step 3. Fill Up Your Registration Information
You are to activate Spotify Music Converter right now. Open the software and enter the main page. Then, find "Unregistered" on the top right corner. This is the entry of registration that also mentioned above.
You are supposed to copy the registration license from the email containing your registration information that mentioned in Step 3. Paste it later in the column Registration Code.
Congratulations! You have successfully registered and activated Spotify Music Converter. Go and begin to make something wonderful on your music!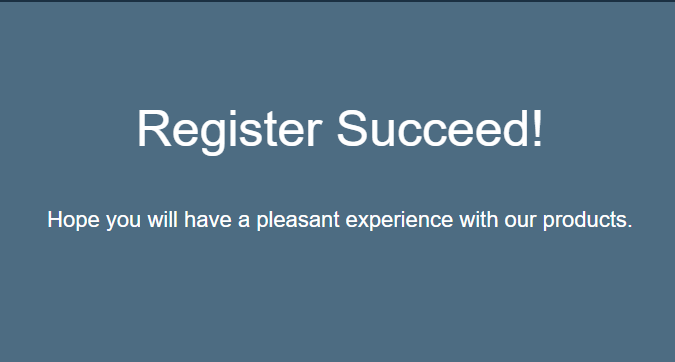 About Version Update
For a more stable and high-qualified usage for users, Spotify Music Converter would be updated at regular. Hence, please no worries if you find there is something different from the current version you have and choose to update it.
The latest version would not attack your computer and leak your privacy. However, you are required to download the updated version from its official website as the auto-update option has not been available yet.