If you ever suffer from Spotify local files not showing, this is the right post for you.
This post will briefly discuss the Spotify local file and the possible reasons why they are not showing. Then we will provide 5 solutions that help you fix this issue and one more tip about managing your Spotify music.
Contents Guide Part 1: What are the Spotify Local Files?Part 2: How to Fix Spotify Local Files Not Showing Problem?Part 3: Bonus Tip: Keeping All Spotify Songs ForeverPart 4: To Wrap It All
Part 1: What are the Spotify Local Files?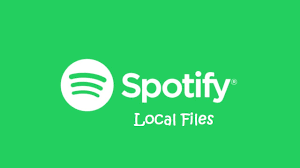 Spotify local files are basically your own music files on your device. No matter they are downloaded from Spotify or anywhere else.
If you like to create your own playlist on Spotify, you might know more about local files. Spotify actually has a very nice policy on local files. You can easily upload and sync your local music files to Spotify. However, during this process, things don't always work out. Many users have reported that their Spotify local files sometimes just do not show or went missing. If you are here to find out how to fix this, please keep reading.
Part 2: How to Fix Spotify Local Files Not Showing Problem?
"I added local files in my Spotify application but suddenly, I can't find them".
"I did everything I know but still the error is being encountered – Spotify Local files not showing".
"I am trying to send some local files uploaded to Spotify application before, but I can no longer find where those are stored".
Are you one of the many local files' fanatics and Spotify application enthusiasts out there? Do you happen to experience any of the above and felt really disappointed? Have you checked out anything you can do in order to solve Spotify local files not showing and finally enjoy all the local files imported onto the application? Were your trials successful? Did you find the answer?
If yes, then that is great! If not, I bet you are still looking for the answer up to now. Luckily, in this portion, the easy solutions will be tackled for your reference. Are you ready? You must be as we are about to begin!
Check the Local Files Location
In order for you to check where the local files are, you can try to follow the below steps.
Open your Spotify application using your credentials – Spotify username and password.
You will see your "Profile" at the top right corner of the screen. Hit the downward arrow to see more options.
Once you see the "Settings" button, tick it.
Scroll down to see the "Local Files". Make sure that you will be turning on the "Show Local Files" option.
Now, all files that are in your "Downloads" and "My Music" folders will automatically be selected. In case there are sources you do not want Spotify to have accessed, you can just switch it off.
Now, you will see the name or the path of the folders wherein the local files are stored.

Check If You Have Logged in to The Same Account
If you have performed the syncing and still the Spotify local files are not showing, you need to check if you have logged in to the same account in your mobile device or in your personal computer. The error might be due to having been signed into different Spotify accounts on different devices.
Check If the Same WiFi Network
You must also see if both devices you are using are connected to the same WiFi network. The local files won't show due to this.
Check Updates
You also need to check if both devices – either mobile phones or tablet and personal computer you are using, contain an updated version of the Spotify application.
To check if you got the updated version, you can easily search in the Google Play store or apple store to see if updates are readily available.
Restart Your Device
You can also try restarting the device you are using. The failure might be due to the malfunctioning of the gadgets you are using.
You can choose any or all from the above and try if the options will work.
For additional information, we are to present more in the next portion of this article.
Part 3: Bonus Tip: Keeping All Spotify Songs Forever
Are you thinking about the idea of saving and keeping all the Spotify favorites of yours to avoid Spotify local files not showing? Have you tried doing so but keeps on encountering an error due to the what is so-called DRM (Digital Rights Management) protection?
You are probably thinking that if you are a premium user, you have the option for offline streaming. Well, that is right. However, limitations are present. You can't have all those in your device forever since songs will vanish after your subscription expired.
Well, what is the best move? The answer is to download the songs. But how? You can use downloading tools such as DumpMedia Spotify Music Converter.
DumpMedia Spotify Music Converter is capable of downloading Spotify songs (a bunch in one go).
The application can even do the conversion from one format to another since a lot is supported.
The fast conversion speed is expected as it can perform faster than many other converters you will see on the web.
This is highly matched with both Windows and Mac computers that are why the installation is easy and simple.
Easy to navigate and control interface.
Are you curious about this converter? Why not try this one and check out more details including the guides and steps to perform on the official website? You can check out more information here.
Part 4: To Wrap It All
Being able to import local files to your Spotify application is one of the greatest features one can enjoy while using this music streaming service. If you are a person who loves personalization and is so much into customization, this perk would be very advantageous for you.
Learning how to sync the local files is too easy as well. In case you encounter problems such as this "Spotify local files not showing", you can always apply any solution mentioned in the above.
Also, one amazing third-party software application has been mentioned in this post as well. In case you are looking for a tool to help you download Spotify songs and keep those in your devices with the ability to convert from one format to another, you might want to try this DumpMedia Spotify Music Converter as well. This is a tool that can do a lot of amazing things to the user.
Do you have any solutions in mind which you can share with other readers? Why not leave your thoughts in the below section? We would love to hear and read any thoughts from you. If you have queries, we will answer those as well.