As the leader of the music streaming service, Spotify provides freemium service to its users. It provides two different plans which are the premium plan and free. However, neither of these two plans allows users to download Spotify songs in MP3 format. Even if you are a premium user, the downloaded songs are limited, you can't play them on your old cars or anything without the Spotify app.
In this situation, many users are wondering if there are any Spotify to MP3 converters online to solve this easily. This article is going to help you with this, we reviewed many online Spotify to MP3 converters and made a list to show you which one is more suitable for your situation. Now, let's move on to the real stuff.
Contents Guide Part 1. Our Top Picks for Spotify to MP3 Converter OnlinePart 2. Things to Consider When Using Online Spotify to MP3 ConverterPart 3. FAQsPart 4. Final Thoughts
Part 1. Top Spotify to MP3 Converters Online
Spotify to MP3 Converter Online are service that allows you to download Spotify music for free on the spot. There are those that come in the form of Google extensions, while others are websites. Either way, they are all browser-based and need an internet connection to function. Some of them even offer services that enable you to convert from one format to another.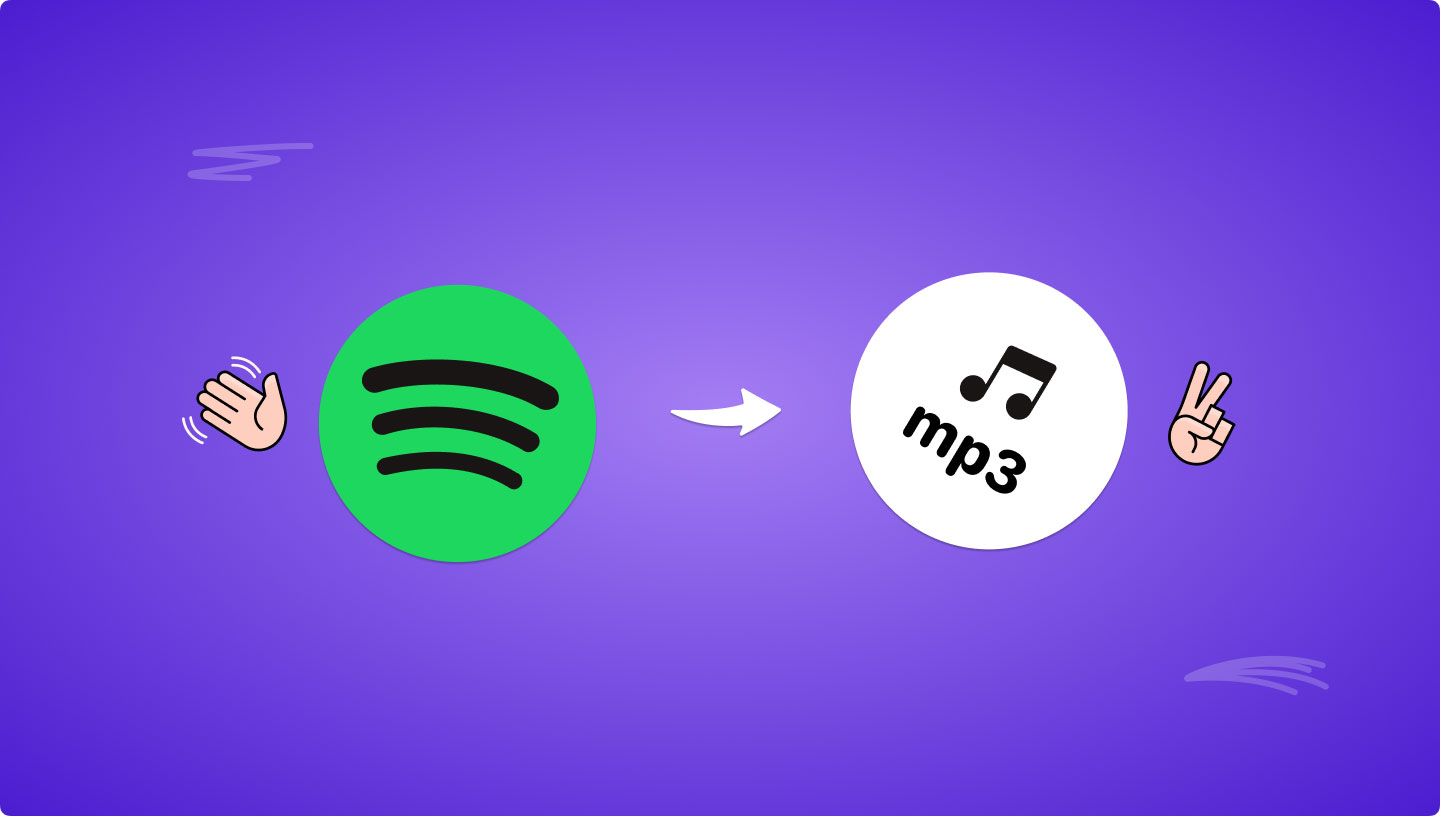 While some are free, others may require a paid subscription. There are also those that offer free services, with a premium version that features more benefits for the user. So here we look at some of the best examples of Spotify to MP3 Converter Online:
1. DumpMedia
DumpMedia Spotify Music Converter is the most recommended Spotify to MP3 Converter online we have found. It is an authorized, professional Spotify music converter. It allows users to download or convert Spotify songs straight to popular formats like MP3, WAV, etc.
Another reason that we like it so much is it is very easy to use. Simply drag and drop, and then with a few clicks, you are all set, sit tight and wait for the conversion to finish which is fast enough.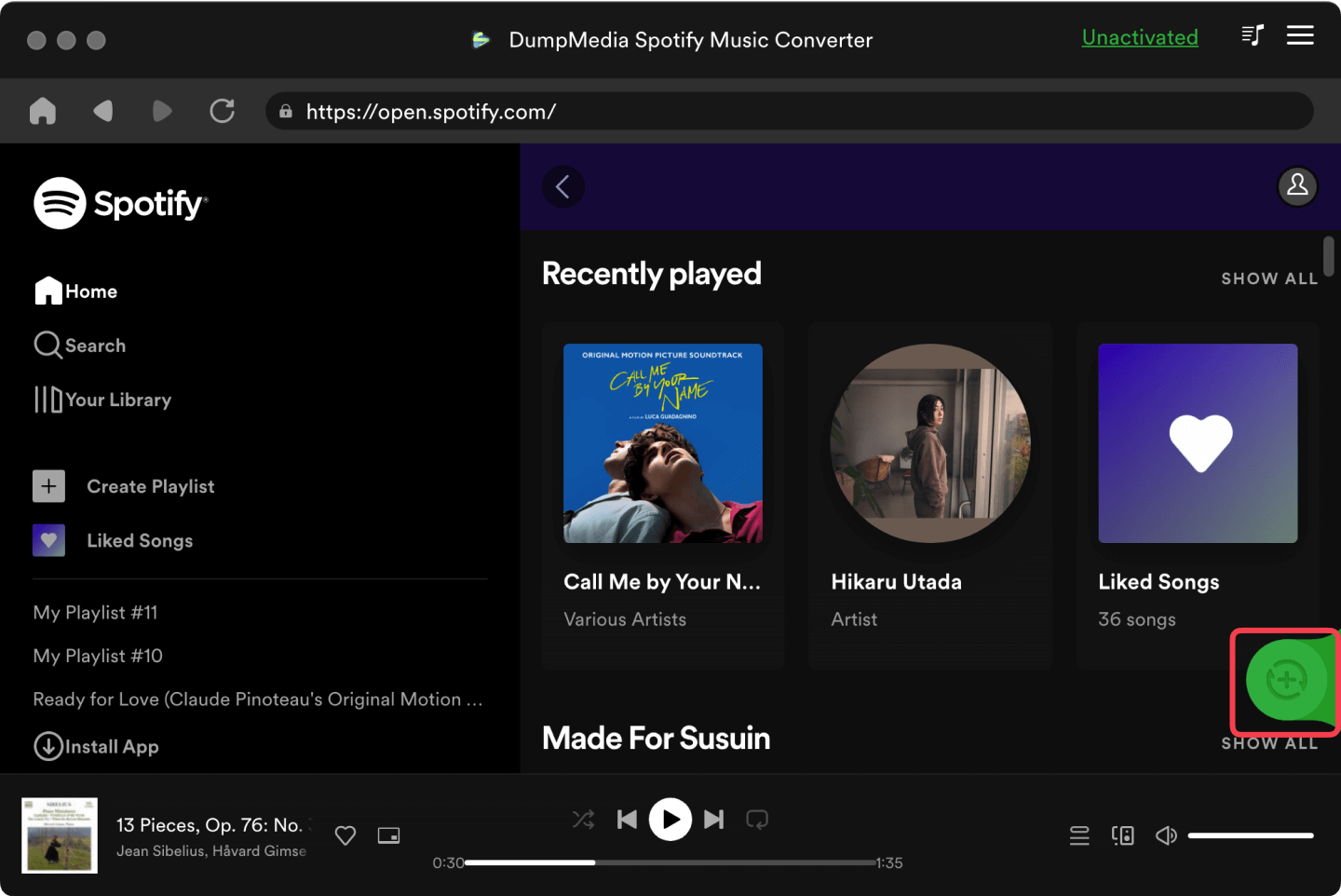 You can also remove DRM from Spotify music automatically as you convert them. Plus, any details such as the artist, album, and genre will be stored in the file as you download them. After downloading the songs from Spotify, you are able to listen to them offline for free.
💡 Tip: Here is the most recommended article introducing the Step-by-Step guide for Spotify to MP3 offline conversion.
2. Mp3fy
Mp3fy is a Spotify to MP3 Converter online website, so there's no need to download or install this to use their services. They are also free to use. However, you might find that the audio provided is of lower quality. Plus, you can only download Spotify music to the MP3 format using MP3fy Spotify, and at a slow speed at that. You only need to copy the URL of the Spotify music and paste it in the bar on mp3fy.com.
3. Playlist Converter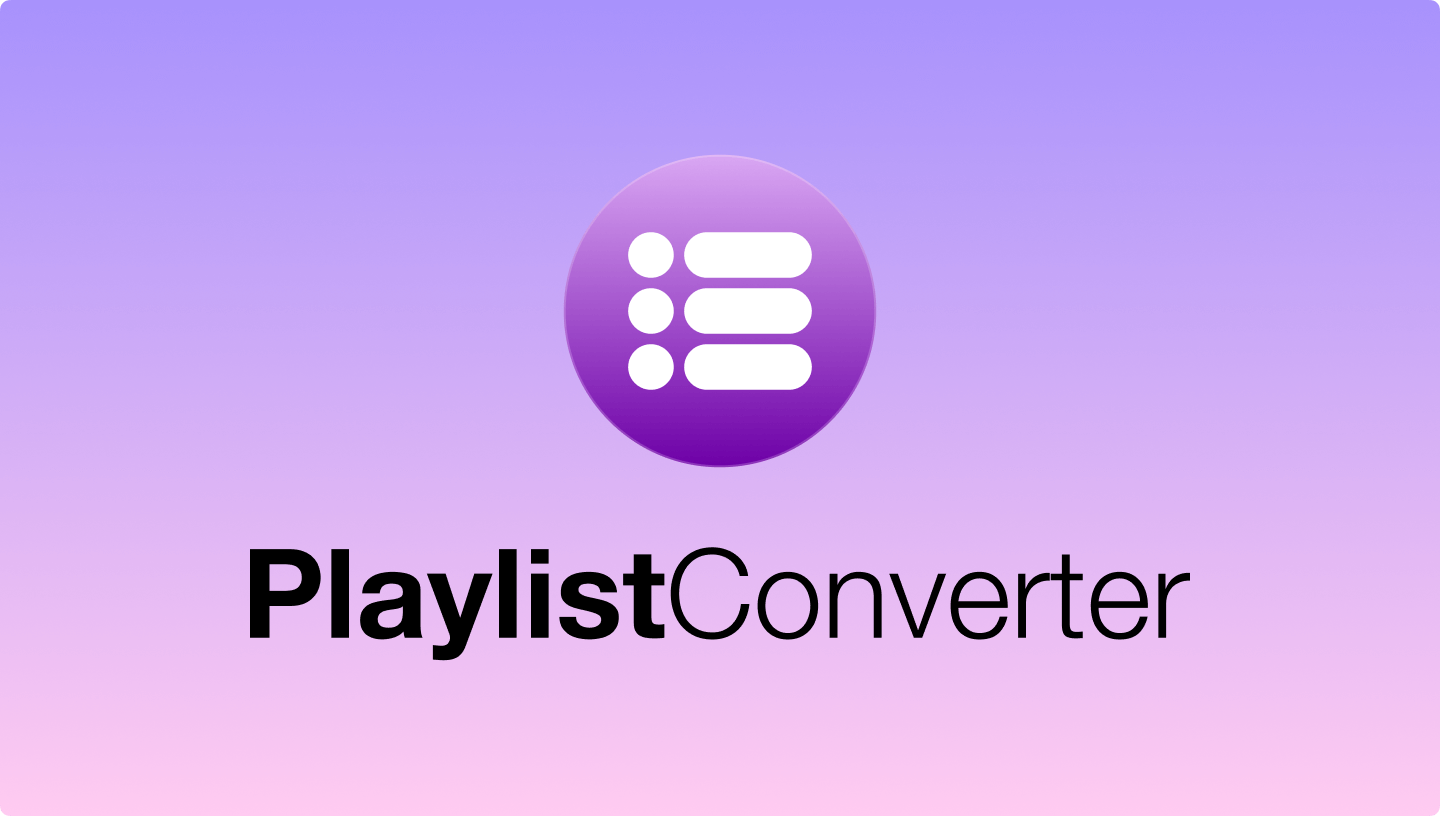 Another Spotify to MP3 Converter online website is Playlist Converter. They also allow their users to convert music files to MP3 from YouTube, Deezer, and more. Still, you're only limited to converting your playlists from your music streaming host. The process is simple. You just need to log in to your Spotify and it will automatically detect your playlist. Remember that the conversion might take some time, and you can't convert them into MP3 format.
4. Spotiload
This is a Google extension, but it's still a Spotify to MP3 Converter online. It is compatible with mobile devices and it's relatively easy to use. While it's a great Spotify to MP3 online extension, the songs available can be limited.
Spotiload can only be used to download Spotify songs on VK.com. It cannot download all Spotify tracks to MP3. You will also find it hard to download anything besides the song, meaning the artist, album, and other details are not included.
5. Deezify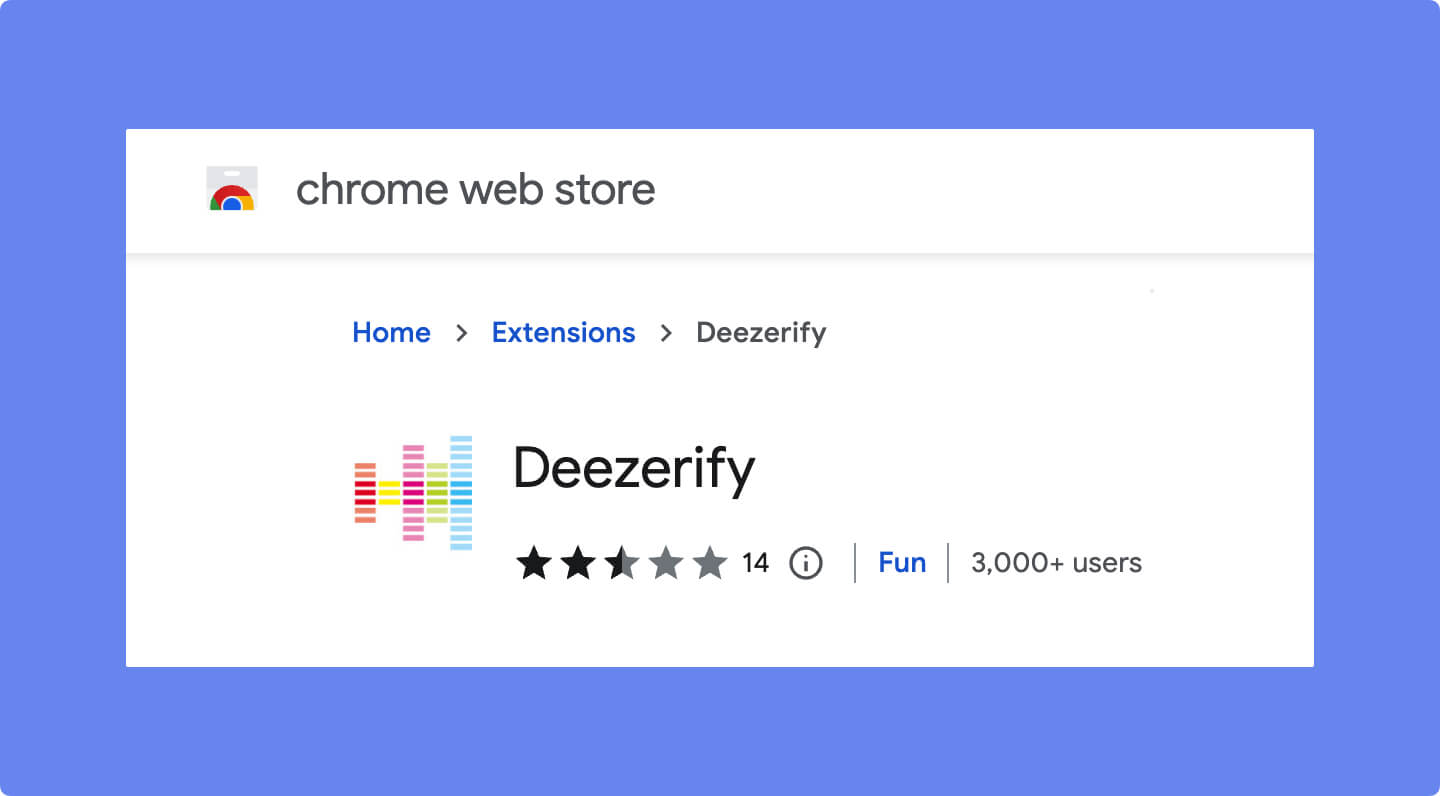 Same with Spotiload, Deezify is a Google extension that is free to use and doesn't need you to install any software. Additionally, it allows you to convert Spotify music without being bothered by ads. It's a smooth way to download Spotify music. The bad news is that you can't see most of the details, such as the download progress when you convert Spotify music.
6. Online-Convert.com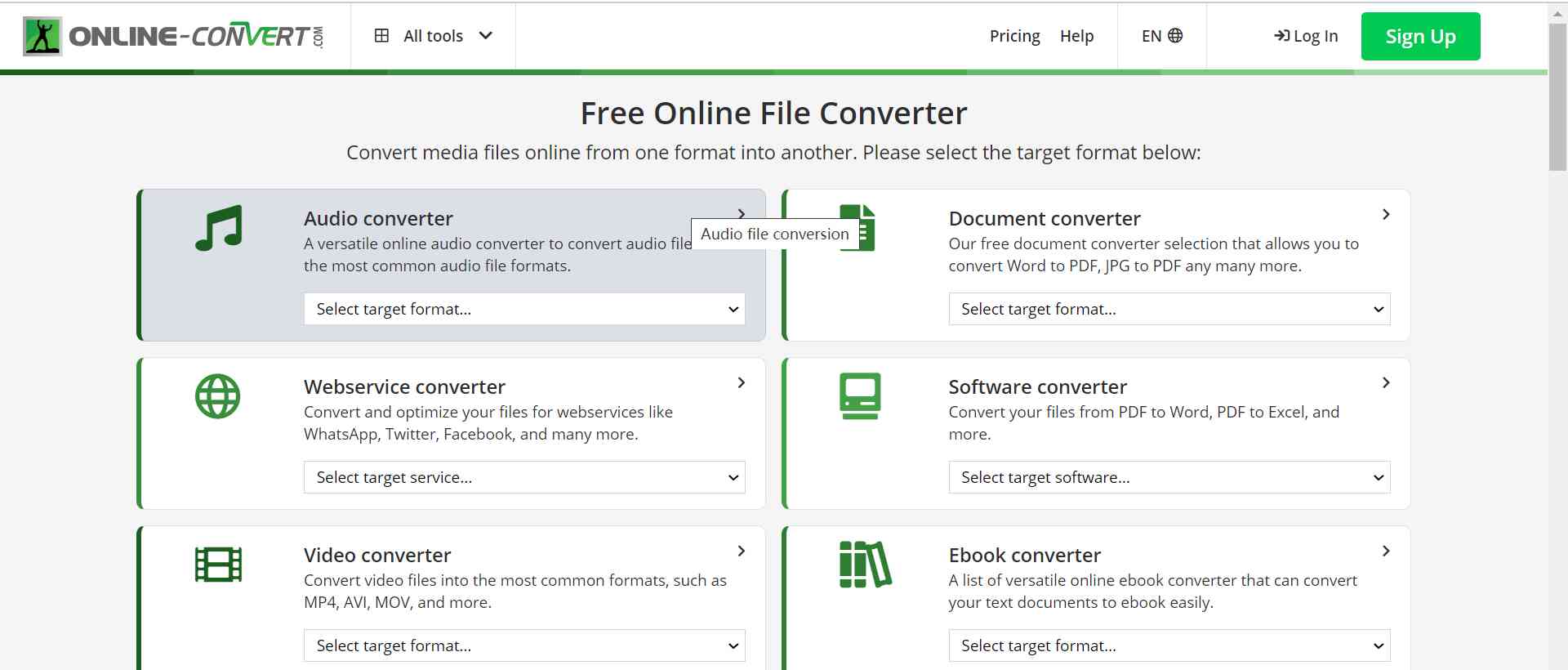 It is a free online Spotify to MP3 Converter that supports various types of files including Spotify songs. To convert Spotify to MP3 online using Online-Convert.com, you can convert your music anytime you want.

The steps are pretty simple. Just navigate to Online-Convert.com's audio converter website. Upload your audio file to the website. Click on the green Start conversion button. Wait for the online conversion to finish.

Once the online conversion has been completed, you need to choose the desired location and change the filename if necessary. Click on the Save button. Finally, the MP3 files are all saved on your computer.
While these Spotify to MP3 Converter Online are great options for music lovers, you can't always rely on such services.
Part 2. Things to Consider When Using Online Spotify to MP3 Converter
When using "free" Spotify to MP3 Converter Online services, remember that there are things that need to be considered.
These are all for the sake of ensuring your safety as a user.
Reviews: After finding a website and before visiting it, make sure there are lots of positive reviews about it. If you find any negative reviews, make sure that they're only minor ones and that you can bear with it.
Virus Scanner: There are lots of scanners on the internet that check for the virus in a browser. Simply download such tools and let them do their work as you visit different Spotify to MP3 Converter Online In the case of Google extensions, there are tools that deal with this problem as well.
Personal Info: Before using the services, the Spotify to MP3 Converter Online is likely to require you to provide your personal info. If you think it is a bit excessive, I suggest backing off as it may be an attempt to gather and sell personal info to third parties.
PC Behavior: After you've used their services, make sure to monitor your PC behavior. If there are any changes that can be considered as a threat, assume that it came from your use of the Spotify to MP3 Converter Online. In that case, stop using it immediately and attempt to provide warnings to your fellow music lovers as well.
It's worth noting that the previously mentioned Spotify to MP3 Converter Online tools have already been personally checked and confirmed by us.
Part 3. FAQs about Spotify Music Converter
1. Why Do You Need Spotify Music Converters?
A. Spotify uses a digital rights management (DRM) system to protect the songs and ensure that they cannot be accessed or played outside of the Spotify app. But you could also use some third-party tools such as DumpMedia Spotify Music Converter.
2. Is It Legal to Convert Spotify Music to MP3?
A. Converting Spotify to MP3 for personal use is legal. However, distributing all Spotify downloads and sharing them with others is forbidden.

3. Can I convert Spotify Music to Other Formats?
A. With DumpMedia Spotify Music Converter, you are able to download and convert Spotify songs, albums, or playlists to MP3, M4A, WAV, or FLAC. After conversion, you can enjoy tracks offline anywhere you want without the Spotify app even without Spotify Premium.
Part 4. Final Thoughts
There are lots of people who want to download music from Spotify. While it may be impossible, given the protection of Spotify, there are actually lots of ways to do so.
Spotify to MP3 Converter Online is one of your options. However, there can be risks that come with using them.
That's why your best bet is to use DumpMedia Spotify Music Converter. It's not dependent on the internet, which makes it a lot safer than Spotify to MP3 Converter Online.
The bottom line is, that you are the one to decide whether you'll use a Spotify to MP3 Converter Online or access the software mentioned above.