If you're an Otaku or anime fan, you've probably already finished the Naruto series. Because it is one of the most popular and downloaded anime on the internet. If you haven't finished watching because you don't know which site to use or because your internet connection is slow.
You don't have to worry, Otakus, because you can now download Naruto episodes more easily. Using the methods described in this article, we will learn how to download Naruto episodes. Specifically designed for offline viewing, so you can watch Naruto whenever you want.
So, stay tuned and continue reading to the next section.
Contents Guide Part 1. About Naruto Episodes Part 2. How to Watch Naruto Episodes? Part 3. How to Download Naruto Episodes for Offline Watching?Part 4. Conclusion
Part 1. About Naruto Episodes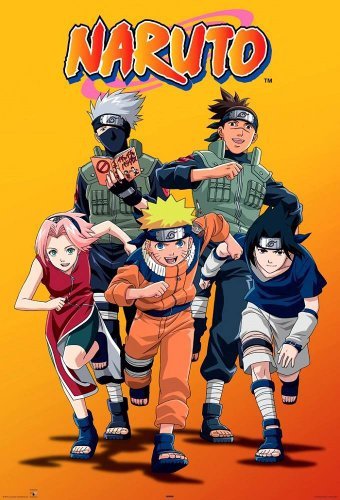 Naruto is an animated film series based on the same-named manga series by Masashi Kishimoto. The main character, Naruto Uzumaki, was a young ninja from the village of Hidden Leaf. He possessed ninjutsu skills and abilities who is known as the host of the Nine-Tailed Fox. Naruto aims for recognition and wishes to become the Hokage.
This Japanese manga series is getting a ton of attraction. Katsuyuki Sumisawa and Junki Takegami are the minds who wrote and illustrated the series. Then, it was directed by Hayato Date and was aired on television from October 2002 to February 2007.
Naruto's story is divided into two parts, the first of which takes place during his pre-adolescent years and the second of which takes place during his adolescent years.
It now has 500 episodes after the release of its new season in February 2021. Naruto's adventure has captivated millions of viewers around the world with its thrilling battles and mysteries. That is why Naruto is one of the most downloaded and searched episodes on the internet. Luckily, we can help you download Naruto episodes to watch them offline.
Part 2. How to Watch Naruto Episodes?
You might be one of the Otakus who are having trouble with which sites can they watch and download Naruto episodes. As well as having those videos in an English subbed and for free. Well, we have compiled some of the best sites where you can download Naruto episodes for offline viewing and for free!
Netflix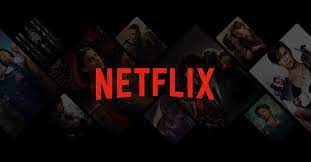 Netflix is amongst the most famous streaming platforms of all time, so you can play both Naruto and Naruto Shippuden episodes there. Both the dubbed and subbed editions of the animated series are available on this streaming platform. Also, for the first month after joining, you can watch everything on the channel for free.
Crunchyroll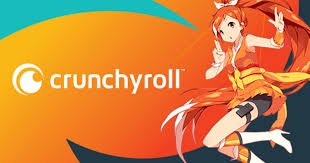 Crunchyroll is an anime-only platform that offers a large anime library than the other two options. Because the advertisements on this website aren't too bothersome, even the free version isn't exactly bad. If you don't mind advertisements, you can even watch anime for free.
Soul-Anime
It offers free anime online streaming, in an HD episode. It has over 40,000 copies of anime series including Naruto, Fairy tale, and One piece.
ZonaWibu
You can use ZonaWibu to watch anime online. Also, to download Naruto episodes. Among the most essential features of this platform is that it does not bombard you with junk mail and has excellent image quality. However, you must expect to pay for it.
Chau Thanh
This online video streaming provides millions of free anime series such as manga, soundtracks, and others to download with the site. Also, it has 700 drama series where you can choose from. Plus, it's completely free. Yes, it allows a trial subscription for its users to download Naruto episodes for free.
If you want a better experience with this platform, you can have a premium subscription which allows you to have a download thread of 16 episodes and a speed of 10MB/s. On top of that, it allows multiple downloads, but the choice is up to you.
Part 3. How to Download Naruto Episodes for Offline Watching?
You can watch Naruto episodes online on the given sites listed above. However, if you plan to view them offline, you'll need to download them by paying a subscription first. It's just similar to how Spotify Premium plan work. You need to have a registration on their website and pay an amount so you can download them.
Now, if you don't like to spend any amount on anime series episodes, the option is not for. But does this mean you can't download Naruto episodes for offline viewing? Definitely, No. Because we can recommend to you a simple and cost-free method of downloading Naruto episodes. That is to use DumpMedia Video Downloader.
It is a good downloader. You can download videos from a lot of sites, such as YouTube and Facebook. The downloaded videos from DumpMedia Video Downloader are high quality. With DumpMedia Video Downloader, you can now download Naruto episodes with ease for offline viewing.
Part 4. Conclusion
Whether you're an Otaku or just a Naruto fan, having a reliable service to assist you with your streaming is beneficial. With the numerous sites we provided for online viewing of your anime series, you will undoubtedly become engrossed in it. They can be used for free, in particular.
However, for a more immersive viewing experience of Naruto or other anime series. It's a good idea to watch them on your own time or offline viewing. In this regard, you may watch the episodes from anywhere without fear of your internet connection failing.
Don't worry, DumpMedia Video Downloader can help you achieve your goal. This method allows you to download Naruto episodes quickly, in high-quality, editable, and error-free. DumpMedia Video Downloader is, without a doubt, the greatest exporter for everyone.