You can never imagine a household with no internet connectivity these days. It is becoming one of the household needs. With the internet, the convenience ranges from reaching out to your faraway relatives to sharing videos and watching videos. Talking about videos, you can find a lot of websites where you can easily search and play the video you wanted. But, despite the convenience, it is a different experience if you download videos from the internet to your drives.
If binge-watching videos online is a no-sweat, downloading them is somehow a tricky one. Though there are a number of sites and software that one can use but none yet can cater to an all-in deal. If you are not bothered with video buffers, intermittent connections then you are all good. But if this makes your video watching moment less fun, you might as well download them into your drives.
Here, we would introduce to you some of the tools that you can use to download the videos you want.
Contents GuidePart 1. How to Download Videos from Internet Using DumpMedia Video ConverterPart 2. How to Download Videos from Internet Using Browser Add-onPart 3. How to Download Videos from Internet Using RealplayerPart 4. To Wrap it Up
Part 1. How to Download Videos from Internet Using Two Useful Tools from DumpMedia
1. DumpMedia Online Video Downloader
It is a totally free tool for you to download and save the video to your computer. It is possible to download SD and HD as well as 4K videos from YouTube and other video sites and platforms like Facebook, Instagram and more. Video, audio even subtitle from many supported websites is easy to be saved at the same time. It is compatible with all major browsers, including Google Chrome, FireFox, Safari, Internet Explorer, and even Microsoft Edge.

The following steps will be representing the detailed steps to download videos from the Internet by this online tool.

Get the URL from Your Source
Open a browser and go to the site where your video is located, i.e Youtube
Search the video and click to play
Click the URL in the address bar and press 'Ctrl + 'C' keys on your keyboard to copy the link. Another way to copy the link is to do a right-click on your mouse while hovering on the address bar then select 'Copy'

Step 1. If you have already copied, go to the official site of DumpMedia Online Video Downloader and paste the video link to the input space. You can tick the "Download " button on the screen.
Step 2. The list of output formats is on the screen. You can choose any format you want. Once done with the selection, click the "Download" button you will see next to the format. The process of downloading the video begins now.
2. DumpMedia Video Downloader
Apart from using an online tool, Dumpmedia Video Downloader is one of the web-based tools to use if you want to download videos from the Internet in a fast and easy way. This is a powerful and versatile tool that can download both video & MP3 from various sites like YouTube, Facebook, Instagram, Vimeo, SoundCloud and etc. So what are you waiting for? Check out below the quick and easy guide on how to use this superb tool.
Step 1. Make sure that this DumpMedia Video Downloader is downloaded and installed on your Windows or Mac. Launch the program after installing it. Copy the Video URL that you want to download and paste it to the space of the software. Then click "Analyze" to get the video source.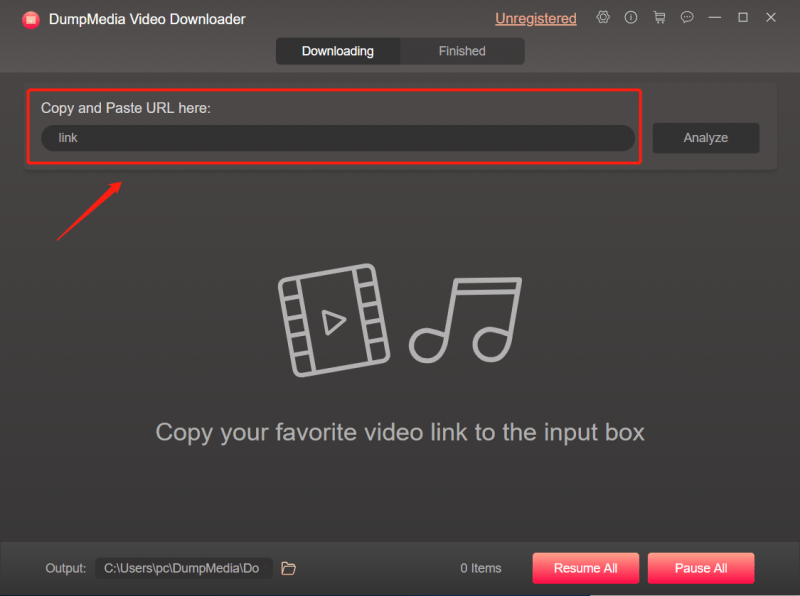 Step 2. Select your desired output format to save the video to your offline device.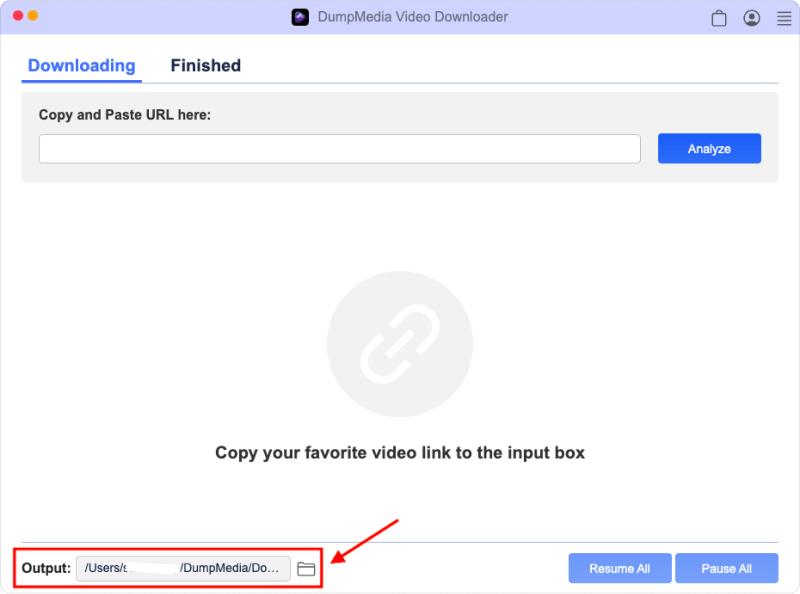 Step 3. Simply click on "Download" button to start the downloading process of the video. Then open it to under "Finished".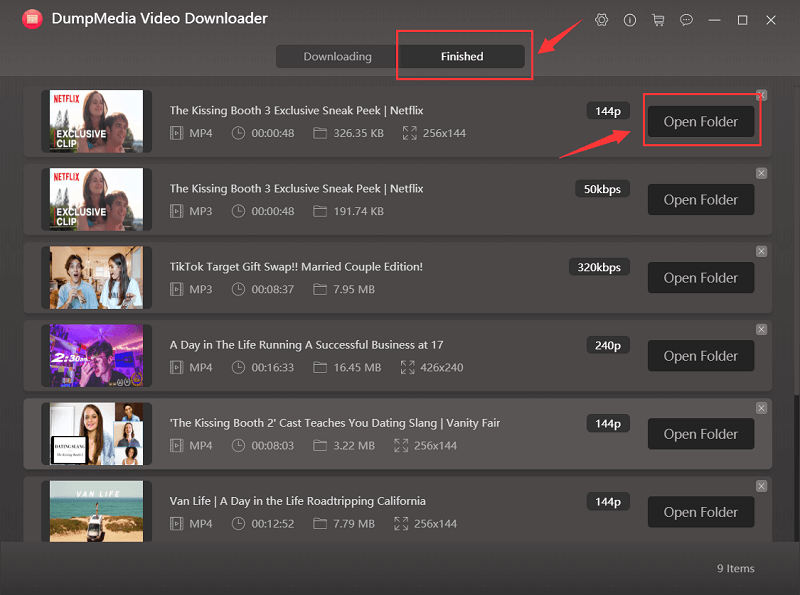 Part 2. How to Download Videos from Internet Using Browser Add-on
Another method to use to download your favorite video is through your browser. This is one of the simple ways when downloading a video, yet is often neglected. Both Mozilla Firefox and Google Chrome offer this to their users. Below is a quick guide on how to install and use these add-ons.
1. Using Mozilla Firefox add-on
Open Mozilla Firefox and go to the Homepage
At the top right top menu click 'Add-ons'
When Add-ons page is loaded, hover your mouse to 'Extensions' and a sub-menu will pop-up. Click 'Photos, Music & Videos '
Search for the add-on 'YouTube Downloader Plus'
Once located, click on the file and press 'Add to Firefox'
A prompt to confirm if you want to add the extension will pop-up, click 'Add' to confirm
Relaunch your Firefox browser and go to Youtube
Search the video and click to open. Once loaded you will notice a 'Download' button is now available right below the video screen. Click that button to start the download process
The video will be saved as an MP4 file, the button color will become green once the download is complete. Click to save the file onto your drive.
2. Using Google Chrome add-on
Open Google Chrome and go to Chrome Web Store
Search 'Video Downloader Professional'. Note : You can find a number of video downloaders in the Chrome Web Store and this is what we recommend. You can do your own research and check the reviews of the other available video downloaders.
Click 'Add to Chrome ' and a confirmation pop-up will appear. Click the 'Add extension' button.
When successful, a prompt that has been added to your browser will appear.
You will now see an arrow at the top-right corner of your browser. The color will change to green if the video you are watching from your favorite website is good to download.
Once this button is clicked, you can then choose in what type of video format should the video be saved.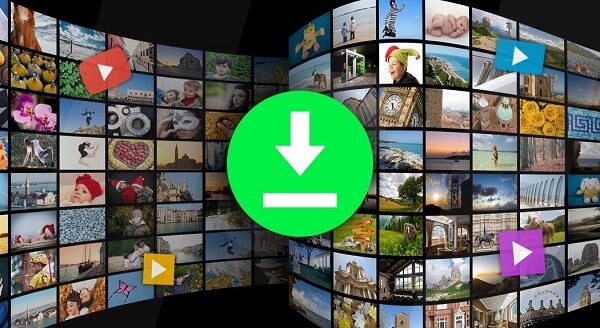 Part 3. How to Download Videos from Internet Using Realplayer
If you are not yet familiar with Realplayer then this is a good site to learn how to utilize this video downloader. Realplayer is a cross-platform media player. It can play certain types of video formats and could also support video downloading. This too is a free tool and available for anyone who wants to experience how it is used. Just follow the steps below and your video will be available in no time.
1. Download and Install the Program
Go to the RealPlayer website. Download and install the application following the prompts
If it asked you to close your browser, close all your opened browser as this is part of the process. It will not continue to install the program unless you close all your browsers.
Relaunch your browser
2. Play Your Video and Download
Go to the site where your video is located
Play the video and hover your mouse to the video screen. Wait until the 'Download This Video ' button appears at the top right-hand corner of your browser
Click the button and RealPlayer will download the video to its library.
Open the Realplayer application and go to the 'Library' to check out the video you have just downloaded.
If you see it is now on your list then you can start watching it offline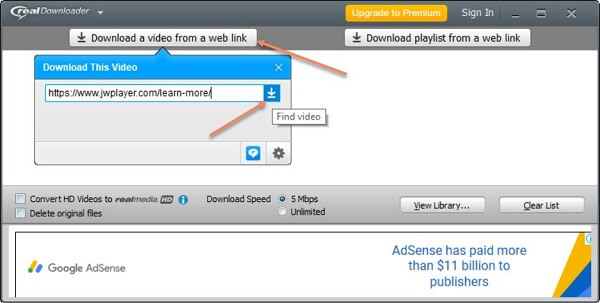 Part 4. To Wrap it Up
The methods presented above are all very easy to use. They are all effective to use as well, yet not a guarantee that the outcome you are expecting will be met. If one method doesn't meet your needs then try the other methods. But, amongst the presented guide, DumpMedia is highly recommended.
Why? Because this can be used to almost all of the platforms where videos are available. Aside from that, DumpMedia is also a video converter. You can easily convert your video from file format to any format you need. You don't need to jump from one tool to another to satisfy your video requirement.
So what kind of ways would you like to choose to download videos from the internet? Please comment below to tell us!