Having an M4P file with you could be bothersome most especially if you have devices that are non-Apple ones. M4P file format is one that is encrypted making it difficult to play these on mentioned devices. Therefore, there is a need to perform the conversion of files from M4P to compatible formats like MP3. Thus, the need for M4P to MP3 converter freeware arises. There are other tools that you can use in order to proceed with the transformation such as professional ones. But, in this blog post, the main focus would be on the freeware.
So, if you have been looking for this M4P to MP3 converter freeware, we will be giving you a list that can serve as your reference in the future. But before heading to that, we will be having some brief details about the M4P file format first.
Contents Guide Part 1. The M4P Format: An OverviewPart 2. What Is The Best M4P To MP3 Converter Freeware?Part 3. How Do I Convert M4P To MP3 For Free?Part 4. The Major Takeaways
Part 1. The M4P Format: An Overview
If you are not a technology enthusiast and you have only few knowledge about the file formats that are being used in both audio and video files, probably, you are not aware of the differences of one towards the other. Since the discussion here will be circling around the M4P file format, we need to have at least a little information about this format and know as well the reason why many ought to convert this format to another.
M4P is a file format that is usually used by files downloaded through the iTunes application (iTunes store). The files are also called iTunes Music Store audio files. These files are AAC files that are known to be protected by the so-called Digital Rights Management (DRM) protection. This is responsible for keeping the files non-playable in unauthorized or non-Apple devices. And, in order to stream these M4P files, there would be a need for an authorized iTunes account to proceed.
Upon reading the above, you now have the idea that M4P's inability to be played in a wide array of devices makes one look for solutions such as the use of M4P to MP3 converter freeware in order to stream those in the devices they own and use. This is why we will be discussing a list of freeware that you can utilize anytime you want to.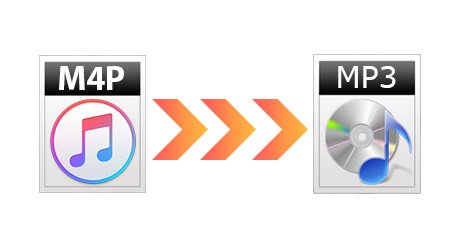 Part 2. What Is The Best M4P To MP3 Converter Freeware?
Usually, when you look for solutions especially on the web, the ones that you will be seeing first are professional converters that are capable of doing the job. Actually, the best tool that we are to discuss, the DumpMedia Apple Music Converter is as well a professional software application. And, luckily, you can enjoy a free trial period before deciding if you will purchase the application or not. Thus, making it considered as an M4P to MP3 converter freeware as well.
Note: Before using this tool, you need to ensure that your iTunes or Apple Music application is not running in the background. Making sure that you are not doing anything on these mentioned applications during the conversion process will result in the successful transformation of files.
If after the given free trial period and you decided to proceed with the installation of this application, the conversion is too easy to perform. Moreover, a lot of added features can also be experienced. For more details about the perks of having this tool with you, you can always take a look at the DumpMedia official website's information. In the meantime, we will be giving you a brief overview of how to use this tool in the free conversion of your M4P files to MP3.
Here is a guide.
Launch the DumpMedia Apple Music Converter.
Add the M4P files and choose MP3 as the output format.
Finish the process by conversion.
The details for each step are as follows.
Step #1. Launch The DumpMedia Apple Music Converter
After making sure that the successful installation of DumpMedia Apple Music Converter has been performed, you can now launch it. The interface is too friendly and you have nothing to worry about navigation. Plus, this is supported by both Windows and Mac computers.
Step #2. Add The M4P Files And Choose MP3 The As Output Format
After opening the app, you can now import all those M4P files to convert. You can drag and drop the files and add as many as you want since the tool can support batch conversion (an advantage in promoting efficiency to users). After adding M4P files, you can now choose MP3 as the output format. This can be done by choosing from the supported ones using the dropdown arrow. Some output settings can also be modified. So, do it if you want to.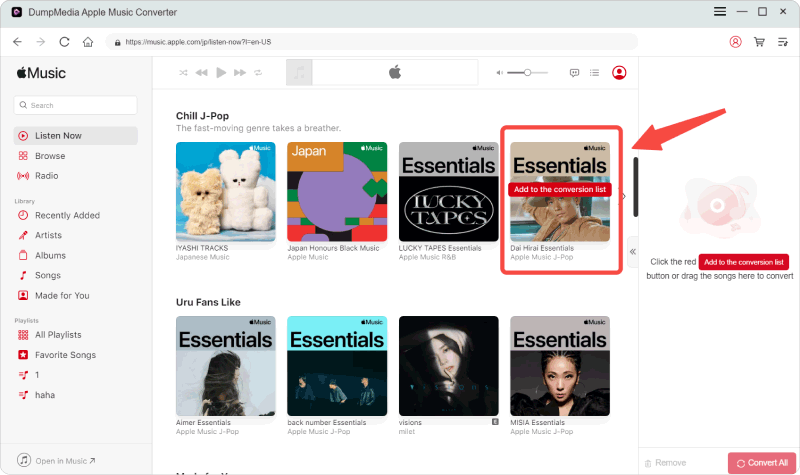 Step #3. Finish The Process By Conversion
Lastly, you will complete the process by hitting the "Convert" button that is located at the bottom-right corner of the screen. Since the tool has fast conversion speed, the converted file/s will be available after a few minutes. Access those in the output path specified beforehand.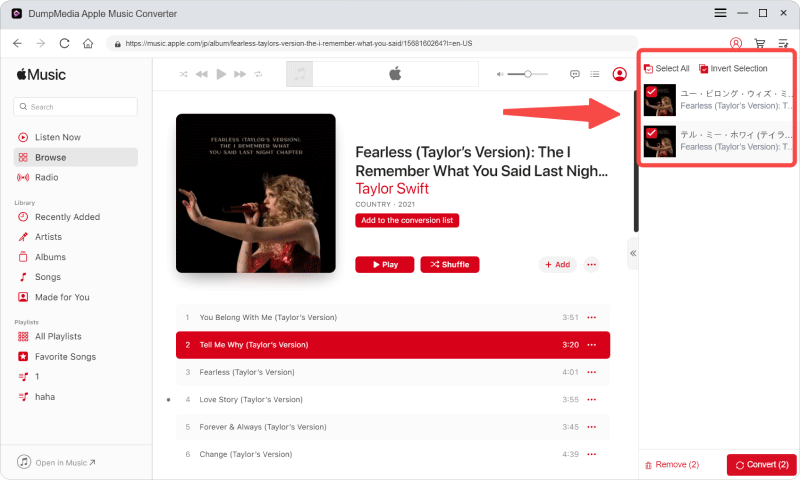 What do you think about this tool? Is it too good? Give it a try and see if you would proceed with the installation. We will be presenting more options in the next part of this article so keep on reading.
Part 3. How Do I Convert M4P To MP3 For Free?
As initially mentioned, there are a lot of M4P to MP3 converter freeware that you can make use of. You have free applications and online tools that can easily be utilized as long as a stable internet connection is present.
Free M4P To MP3 Converter (Application)
TuneClone M4P Converter Software
One of the popular M4P to MP3 converter freeware applications that you can use is this TuneClone M4P Converter Software. This is an application that you can install in either Windows or Mac personal computers that supports the conversion of M4P files not only to MP3 but to WAV and even WMA formats as well making the files playable in a variety of devices. The easy interface it has makes it very appealing to users. In using this TuneClone M4P Converter Software, the idea is to virtually use the CD burning as the conversion method. Information such as tags and titles are maintained and kept though conversion is being done. What makes it more useful is that it supports batch conversion of files.
Free M4P To MP3 Converter (Online)
Apart from TuneClone M4P Converter Software, you also have the online tools as examples of M4P to MP3 converter freeware. Here are some of the most commonly used.
FreeConvert
FreeConvert is an online M4P to MP3 converter that works well on any web browsers. In order to have it accessed, you just need to head to its official website. This has a simple look making it easier for users to do the conversion even without following a guide. Added to this, you can import the local M4P files you have onto it and even the online files through the use of the files' URLs. You also have the option to change some basic settings such as sample rate and bit rate. Moreover, you can also cut the audio file or do some basic editing such as adding effects. After the conversion process, you can just download the files from the website as well.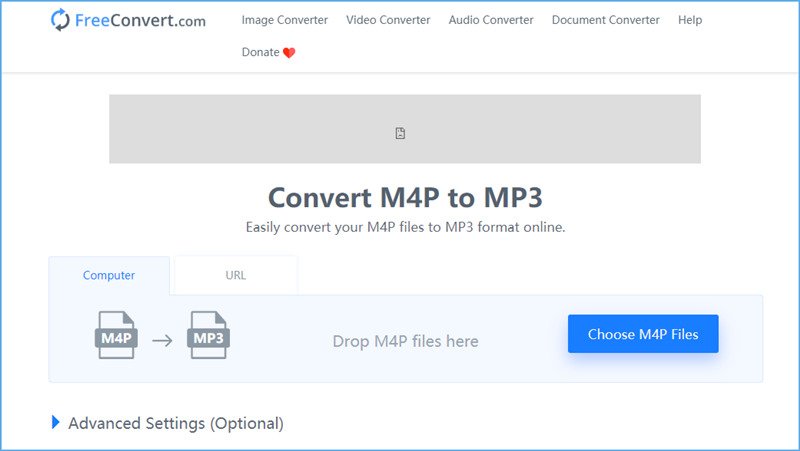 MP3Cutter
Another online M4P to MP3 converter is this MP3Cutter. The same with the first one, this is supported by any web browsers so accessing the site will not be an issue at all. The advantage of utilizing MP3Cutter as your online converter is its ability to support not only the conversion from M4P to MP3 but as well as to other file formats including MP2, M4A, WAV, FLAC, and OGG. Also, if you want to, you can convert the M4P file and use it as an iPhone ringtone. Basic editing options can also be enjoyed. A user can also do editing for track information if desired.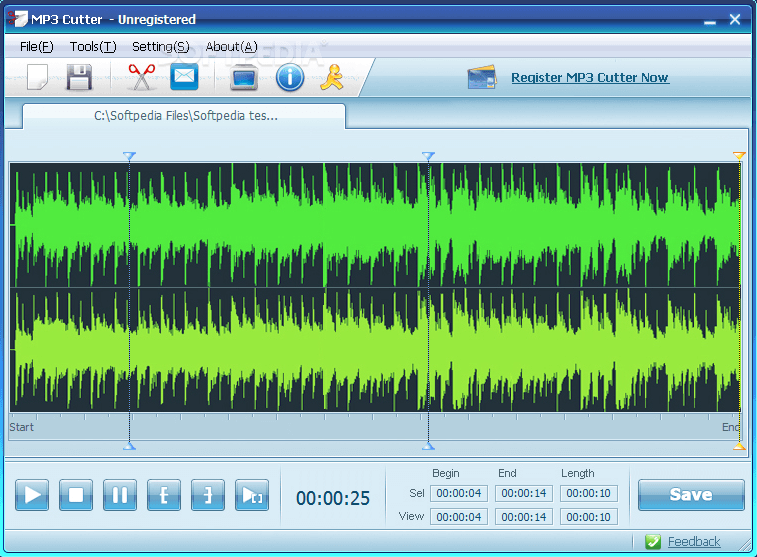 FileZigZag
FileZigZag is as well an online tool that supports various file formats – MP3, AAC, WMA, WAV, and more. The basic process in order to use this is to add the file, choose the output format (which in this case is MP3), add your email address, and do the conversion. You can either download the converted file through your email ID or directly from the web. What makes it different from the first two is that you can directly share the converted files to cloud storage platforms or on social media channels if you want to.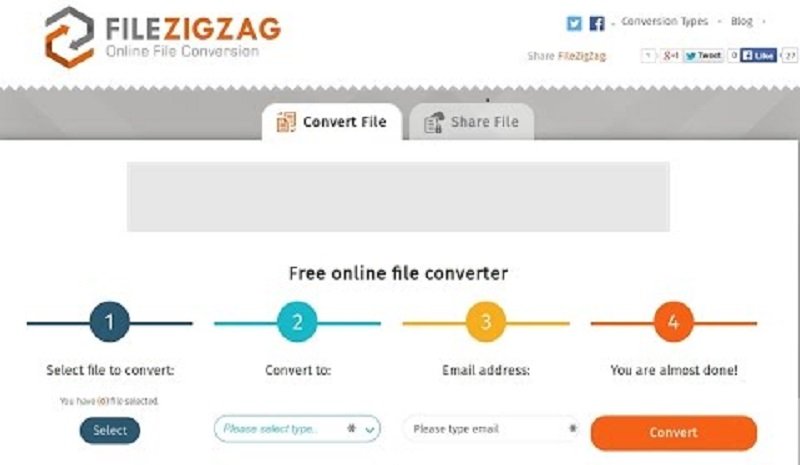 Part 4. The Major Takeaways
Indeed, there are really numerous M4P to MP3 converter freeware applications that are readily available on many platforms. In choosing one, you just need to be keen enough to check which will give the most benefits and the least inconvenience. Since these are free tools, you should expect some limitations along the way. But, as long as you know how to decide well, surely, you will be getting the expected output that you want.