If you are fond of using the iTunes application, you should know by now that this application uses the so-called AAC file format. AAC is a file format that offers much better quality than MP3. Added to this, files in AAC file format are generally smaller in size. Though good, some people would still want or prefer to keep their files in other formats like MP3, maybe because the MP3 format is very playable in any media or music player, unlike AAC. If you are one of those, you must know the list of the best AAC to MP3 converters that you can use today or in the future (in case you need some tools for conversion).
In this article, we will be dividing the content into three major classifications – the professional software converter, a freeware, and online tools. We will be starting the discussion with the best AAC to MP3 converters, the professional software application. Now, make sure to head to the first portion of this article.
Contents Guide Part 1: Can AAC Files Be Converted to MP3?Part 2: How Do I Convert AAC to MP3 in iTunes?Part 3: Online AAC To MP3 ConvertersPart 4: To Wrap It All
Part 1: Can AAC Files Be Converted to MP3?
The first part of this discussion is the use of a professional software application as an AAC to MP3 converter. Surely, if you are in need of one, you already browsed some options on the web and you may have seen a lot of items. Do not be deceived and make sure to check which one is actually the best, a converter that would offer all the benefits you are looking for and can even give you more. In this case, we are suggesting the use of this DumpMedia Apple Music Converter. Apart from its ability to be an AAC to MP3 converter, it can do a lot more things.
This tool can help you remove the DRM protection of files and immediately download the files at a rate of 16 times faster than the usual.
Audiobook conversion is possible as well.
This supports numerous formats including AAC and MP3.
Processing of a number of files is even possible avoiding reprocessing!
Installation is simple and easy. For a complete guide, make sure to check out the official website.
For now, we will be sharing a guide on how to convert the files you have to MP3 format.
Open your DumpMedia Apple Music Converter.
Add the AAC files and select MP3 as the output format.
Finish off with conversion.
The interface of this tool is so simple that you actually do not need a guide to proceed. But if you are worrying that much on how to execute the steps, we have provided brief details for your easy reference. Before you begin, take note of the below tip:
Keep your iTunes or Apple music application closed before doing the conversion using DumpMedia Apple Music Converter. Do not do anything on iTunes while conversion is on-going. This is to ensure that no interruption will be present during the process.
Step #1. Open Your DumpMedia Apple Music Converter
Since the installation of DumpMedia Apple Music Converter is simple and easy, you can just follow and check those few requirements that are stated in the tool's official website. Once done with it, simply launch it on your personal computer.
Step #2. Add the AAC Files And Select MP3 As The Output Format
The next thing that you need to do is to add the AAC files from your computer to the main page. You can do the dragging and dropping of files for easy uploading. As mentioned, since batch processing is possible with this application, you can add more than one file and process all those at the same time saving your time and effort for reprocessing. After uploading has been completed, you need to select MP3 as the output format (which can be done by hitting the arrow under the "Output Format" option). Some output settings can be changed as well. You can do the changes if you prefer to. Ensure as well that you will be adding an output path to easily see where the converted files are after the process.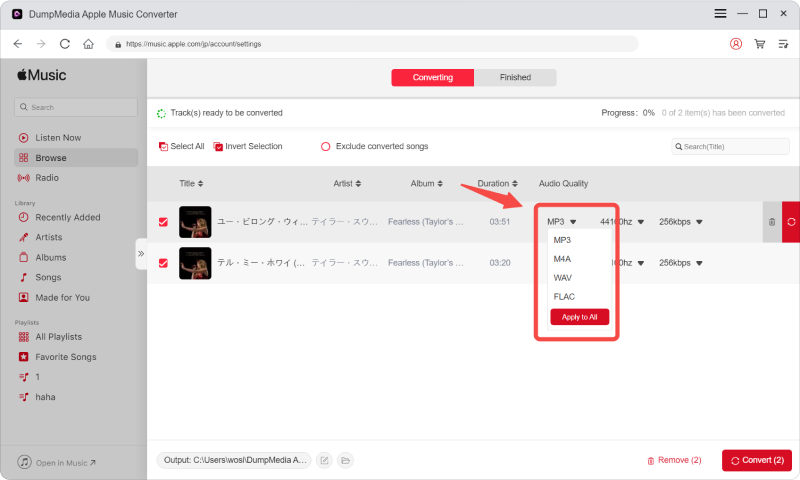 Step #3. Finish Off with Conversion
Lastly, you can complete the process by hitting the "Convert" button that is located at the bottom right portion of the screen. You can monitor the progress of conversion on the main page as well since statuses are displayed per item. After some minutes, you can have the files available in the path you initially set. Now, you can even share the converted files to others and even save those to other devices you have. Stream all you want!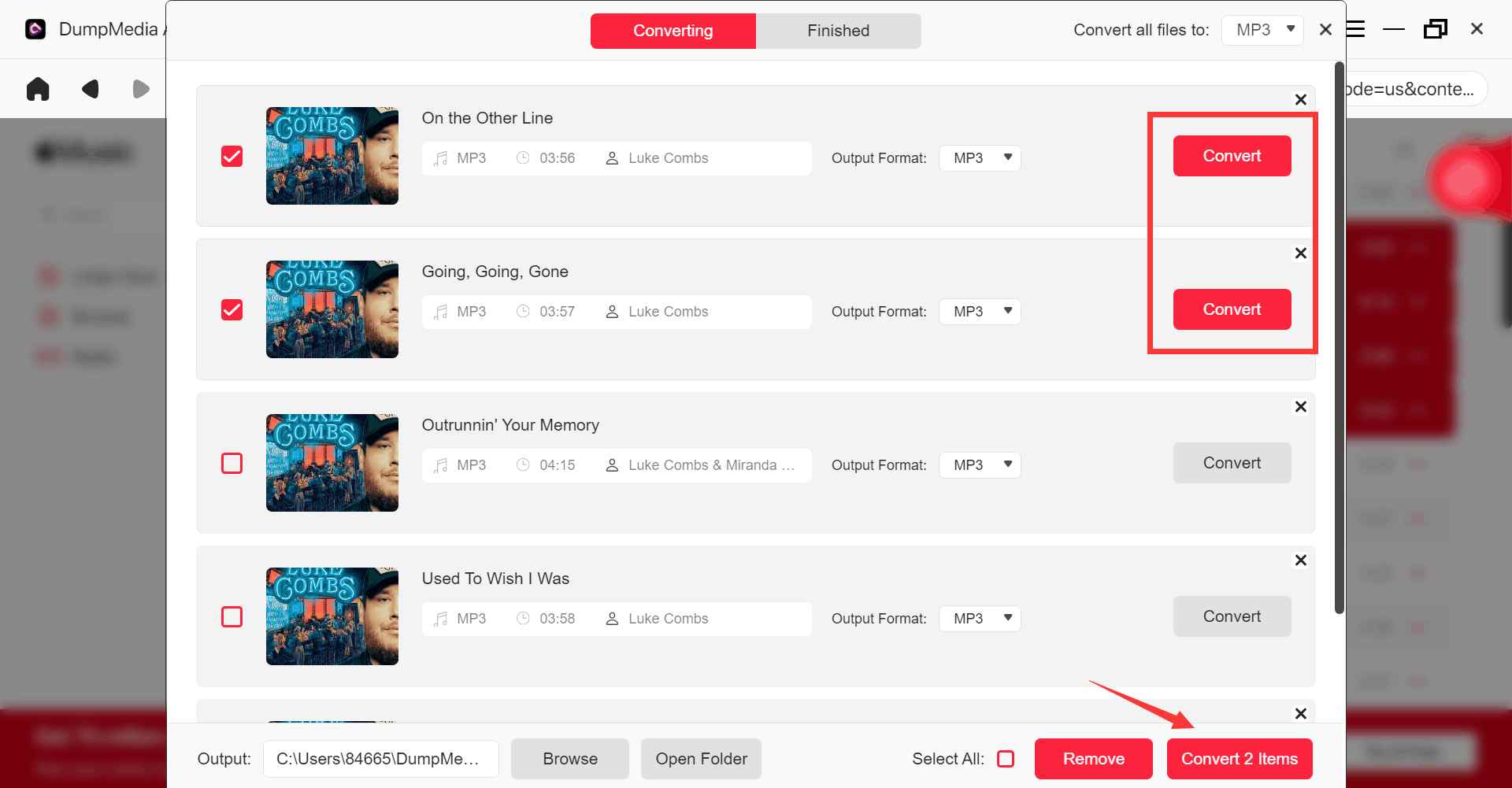 Note : DumpMedia Apple Music Converter also has a free trial version. So if you wish to try the tool first before getting a paid version, you have 30 days to enjoy it. Just take note that of course, there is a limitation when it comes to the length of files to convert. This will allow you to process 3 minutes of each audio file. If after the trial period, you found that this is a good AAC to MP3 converter, you can head on to the purchasing of the paid version.
Part 2: How Do I Convert AAC to MP3 in iTunes?
Apart from DumpMedia Apple Music Converter, you can also use some freeware like the iTunes application as an AAC to MP3 converter. If you have been using iTunes as a music player for a long time now, you could be surprised knowing that you can use this as a converter. In order to do the conversion process, you need to accomplish the below steps.
Launch your iTunes application and change the import settings.
Select the AAC files to be converted.
Create an MP3 version.
We know that you could be flustered so we have prepared a description for each step above. Here are those.
Step #1. Launch Your iTunes Application and Change the Import Settings
Fist of all is you have to install the iTunes application. Then you need to launch your iTunes application first and be able to change the import settings in order to create MP3 files. For you to do this, you need to hit the "Preferences" button and a new popup window will show. From the "General" option that you will see, you need to click the "Import Settings" button. From the new window, choose MP3 Encoder. You also have the option to choose the quality of the file in this step. After completion, just hit the "OK" button to finish.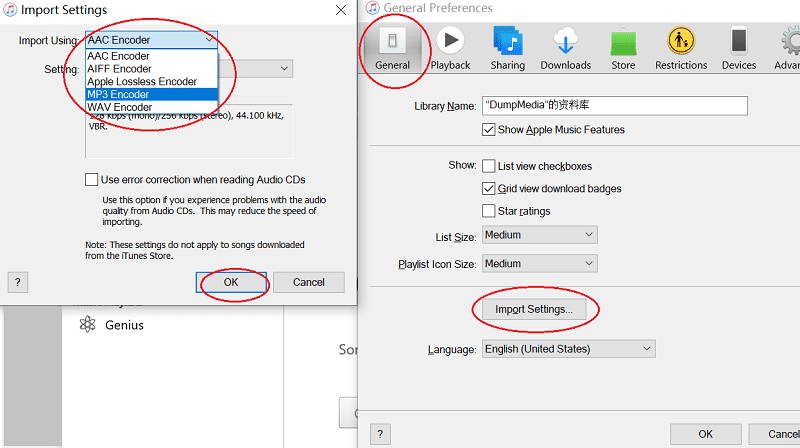 Step #2. Select the AAC Files To Be Converted
The next step is to add the AAC files to be converted. What is good about this is you can also process more than a file in case you need to. Yes! Adding more than one file for processing is possible with iTunes conversion.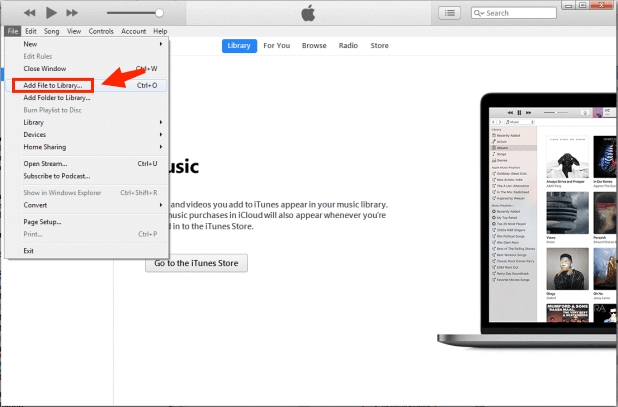 Step #3. Create an MP3 Version
After completing the second step, you need to hit the "File" button (upper left portion) that you will see in the main interface. Form the options you will see, select the "Convert" button then the "Create MP3 Version" option.
After completing the above, the iTunes application will create MP3 versions of the AAC files you selected in the first step. Those converted files will be available in your iTunes library together with the original AAC files.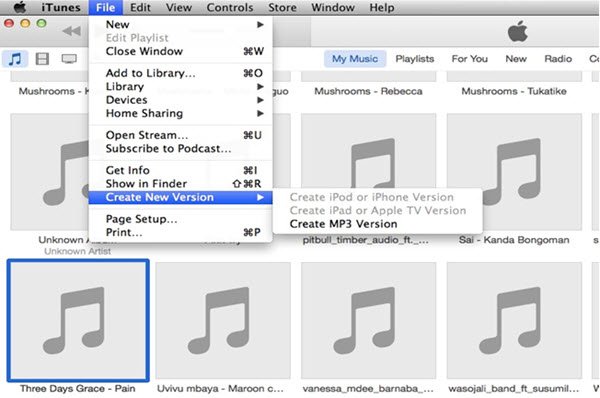 Part 3: Online AAC To MP3 Converters
You already knew that there are also AAC to MP3 converters that you can use online. In using such online tools, you need to have a stable internet connection, a personal computer, and of course a reliable online converter. There are numerous online converters on the web but we have here one trusted tool – Convertio.co.
If you are also wondering and planning to use an online tool as AAC to MP3 converters such as this Convertio.co, you can follow the below guide for reference.
On your browser, head to the official website of Convertio.co.
Once you are on the main page, you will see the option to add the AAC files. You can add from your computer's library, from online storage clouds like Dropbox or Google Drive, or even paste a link.
Make sure that the input format is set as "AAC" and the output format as "MP3".
After completion, hit the "Start Now" button to begin the conversion process and finally complete it.
After a few minutes, the converted files will now be ready for downloading.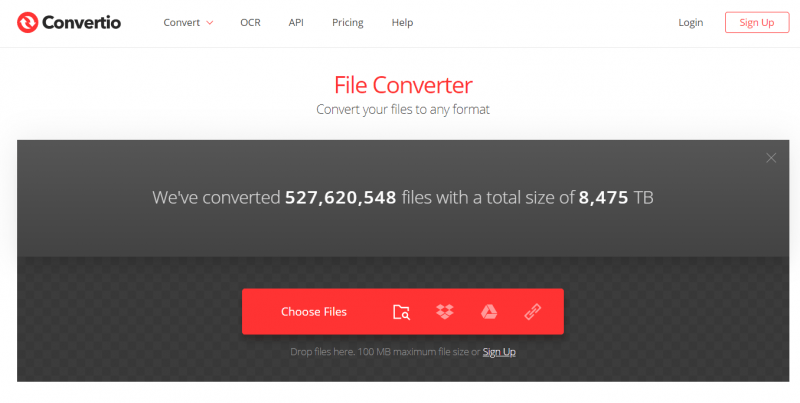 Part 4: To Wrap It All
Here, we have presented three alternatives or choices that you can use as AAC to MP3 converters – professional converters, a freeware like iTunes, and an online tool. Among the options given, we truly recommend DumpMedia Apple Music Converter as it can offer a lot of benefits to users like you.
If you intend to do the AAC to MP3 conversion, which do you think would be the best?