The technology has been improving from time to time - from those devices, we are using up to the smallest details. And, part of the development is the emergence of several file formats which are being utilized by every user. Actually, this article was created to talk about file formats (M4P and MP3) being used for audio files and those online M4P to MP3 converters.
If you have been used to having M4P files but you want to convert it to other formats like MP3, you should be aware that there is reliable and trusted online M4P to MP3 converters which you can fully make use of. For any reason you have, we are here to help you out.
Actually, the most common concern of users about M4P is compatibility. M4P is limiting the user's capability of streaming the audios in other devices as only a few gadgets support this audio format.
So, if you are one of those users in the look for M4P to MP3 converter online, we are hoping that this guide will be beneficial to you. We will be discussing those converters here but will begin firstly with the differences between the two audio file formats – M4P and MP3.
Contents Guide Part 1: The Difference between M4P and MP3Part 2: Reliable Online M4P to MP3 ConvertersPart 3: Professional Online M4P to MP3 ConverterPart 4: The Major Takeaways
Part 1: The Difference between M4P and MP3
As mentioned in the introduction, both M4P and MP3 are file formats being used for audio files. But what makes the other better?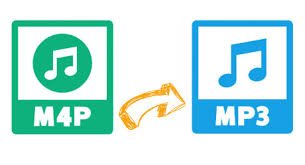 M4P is an audio file extension that is usually seen in files or songs purchased from the iTunes application. These files are protected by Apple's Fairplay or DRM protection. This has lossy compression and is known by many to be the successor of the MP3 format. This format is an audio-only format, unlike MP4 which works with video files as well.
MP3 format, on the other hand, seemed to be the most used and most popular. People find MP3 files' quality as amazing as well. But since M4P format is a much-enhanced format compared to MP3, files in such format still sound better than MP3 when encoded at the same bit rate.
But what makes people look for M4P to MP3 converter online? The answer to this is because of compatibility. The MP3 format works well with numerous devices and gadgets making audios playable in any media player. This is the lacking factor of M4P format. Aside from being protected by DRM, users find it difficult to stream M4P audio files because not all players support this.
Luckily, there are a lot of M4P to MP3 converters online which can be used anytime as long as stable internet connection and reliable personal computers are present. We will now start the discussion about this M4P to MP3 converter online and give you some overview of how you can use those for conversion.
Part 2: Reliable Online M4P to MP3 Converters
Through the help of the web, you can now see everything you want to know. But since this article was created to summarize the list of reliable online M4P to MP3 converters, there is no need for you to search deeper. The reliable and most used ones will be discussed here one by one.
FreeConvert
One of the most used online M4P to MP3 converters is this FreeConvert.com. With its simple interface or easy to navigate controls, one can easily use the online tool in the conversion process from M4P format to MP3. Many had tried using this one and they are satisfied with the results. In order to use online M4P to MP3 converters like this, below is a simple guide that can be followed by anyone.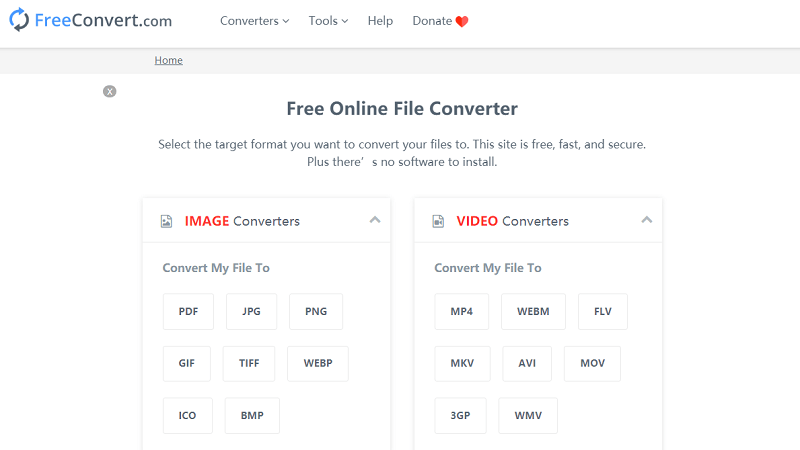 Head to FreeConvert's official website using any browser. You can access this even if you are using a Mac or a Windows computer.
Once arrived at the main interface, one has the option to perform dragging and dropping of M4P file, adding of M4P file from computer's library, or even adding of URL.
There is an option to change some output settings such as audio bit and sample rates. You can find this under the "Advanced Settings" option.
Once finalized with the settings inputted, you can just click the "Convert to MP3" button in order to begin the conversion of files from M4P to MP3.
After the conversion process, you can download the converted file by hitting the "Download" button that you will see on the screen. This will let you save your MP3 file into your personal computer.
Since this is an online converter, of course, there are some limitations. You can only process files up to 1 gigabyte of size. Let us move on with another M4P to MP3 online converter.
Filezigzag
Another M4P to MP3 online converter is this Filezigzag. Same with the first one, this is free of use and can be utilized using any browser as long as a stable internet connection is present. You can also easily add the M4P file to be converted onto the platform easily. Added to the ability to transform M4P files, Filezigzag also supports other popular audio formats. This only means that you can also utilize this tool in case you aim for the conversion of other file formats. The only difference this has with the first online tool discussed is that you can't download the converted files directly from the interface. You need to provide your email address in order to receive the converted file. And, from there, you can have the file saved onto your personal computer.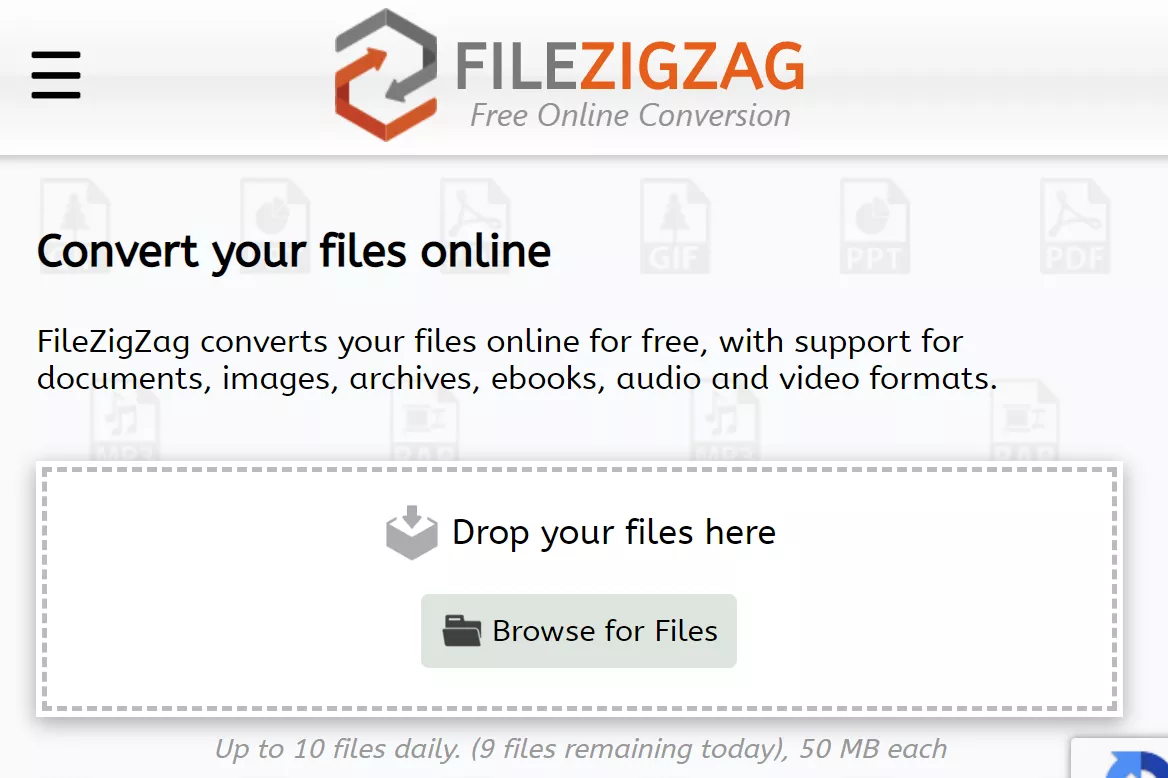 MP3Cutter
MP3Cutter can also be utilized for M4P to MP3 conversion. You can add the M4P files from your computer's library or input the URL of the audio file. Other than MP3, you can also have the files converted to other formats such as FLAC, MP4, or even OGG and many others. You also have an option to modify the output settings depending on your preference. Editing of the files' information can also be done if desired.
Online-Convert
Online Convert is another M4P to MP3 online converter. What makes this different from the other tools is you can add M4P files not only from your computer or by inputting URLs but also from online storage clouds like Dropbox or Google Drive. While using this program, you can also edit some output settings and even do some trimming and cutting. You also have the option to save the settings initially created in case you are to use the same on the next one. Saving of converted files to online storage clouds is possible with this online converter as well.
All these M4P to MP3 converters online are good to use. However, since these are free tools that can be accessed online, you could face some limitations and drawbacks along the way. In case you are looking for a more reliable M4P to MP3 converter, we recommend one professional software application which will be explained in the next part of this article.
Part 3: Professional Online M4P to MP3 Converter
One good recommendation for M4P to MP3 conversion is this DumpMedia Apple Music Converter. Unlike the tools presented before, this one is professional software that can be installed on your personal computer and can be used even offline. This supports the conversion of files including the free transformation from M4P to MP3. Apart from this ability, it has amazing features that make it stand out among the many professional converters out there.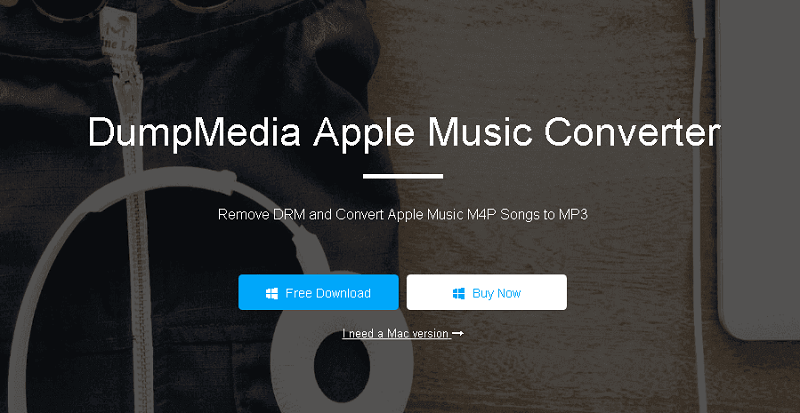 This has fast conversion and downloading speed.
Compatible with both Mac and Windows computers.
Very easy and simple interface.
It can remove DRM protection alongside conversion.
It can process the conversion of audiobooks as well.
This supports multiple formats (aside from M4P and MP3).
This tool also can support batch processing so no need to worry in case you are to transform many files at once.
If you wish to know more about the installation requirements of this software and the guide on how you can use this in the conversion of your M4P files to MP3, you can always refer to the official website for reference.
Part 4: The Major Takeaways
If you are now reading this part of the article, we do hope that you got some learnings when it comes to the conversion of your audio files from M4P to MP3 format. You have a lot of options to choose from – FreeConvert, Filezigzag, MP3Cutter, or even Online Convert.
If you wish to convert the files you have to another format using a professional software application, you can always rely on amazing converters like this DumpMedia Apple Music Converter.
Have you ever looked for such converters before? Or, have you performed such conversion before? Which tool did you use and what is the result of the process? Can you share on the below section?