There are a lot of popular music streaming sites such as Apple Music and Spotify where you can discover various music. But the catch is, you need to pay a subscription fee monthly or annually before you can access all of the features of these streaming services along with their offline mode.
So, for those who do not have the budget to pay these subscription fees, they would prefer downloading their favorite songs in MP3 formats using MP3 download sites. In this article, we will give you the top 8 online sites where you can download your desired songs in MP3 along with the pros and cons of each. So keep on reading if you want to know more!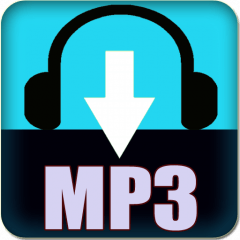 Contents Guide Part 1. Top 8 Sites for Downloading MP3 MusicPart 2. Best MP3 Music DownloaderPart 3. Wrapping It Up
Part 1. Top 8 Sites for Downloading MP3 Music
#1 Jamendo
This is a music community online for true lovers of music. It supports over 40,000 independent music artists worldwide. They offer completely free music downloads and are protected by licenses from the Creative Commons. Meaning, the music creators do not mind if users will download their songs for personal use.
But, note that all of the songs in Jamendo are independent music. If you are looking for Drake or DJ Khaled, you will probably need to go somewhere else.
Pros
Discover, download, and listen to more than half a million songs for free.
Excellent browsing features.
Since the songs of Jamendo are protected by licenses from the Creative Commons, users can download music safely.
Cons
Most of the songs uploaded in Jamendo are from independent artists so you probably have not heard most of their songs.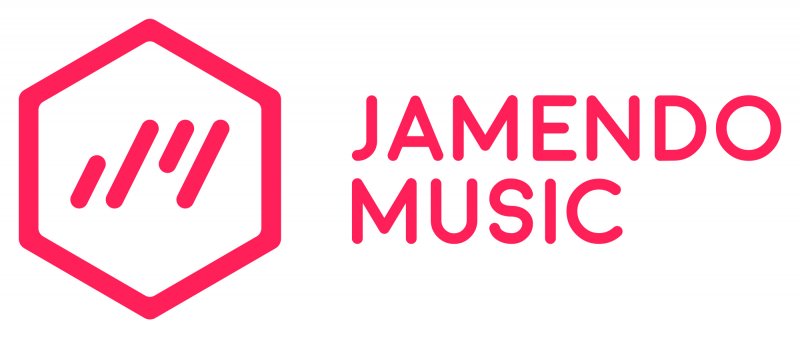 #2 SoundCloud
If YouTube is for uploading videos, the SoundCloud platform is essentially the biggest online site for uploading music. It is a free music streaming service but many artists allow their songs to be downloaded for free though you have to be patient in searching around for downloadable songs.
Even though the platform has changed very much, SoundCloud is still among the most popular sites for music that allows its users to stream songs and download tracks for free without any limits.
Pros
Users can listen to their desired songs for free.
Users can upload their own recordings.
Users can download music without paying.
The platform combines interesting unknown musicians and style music.
It includes a service for instant messaging so that artists can interact with fans.
Cons
Not all of SoundCloud's music is free.
Some of its features might not be free anymore when the time comes.
#3 Amazon
You are possibly familiar with the two streaming services for music of Amazon: Amazon Music Unlimited and Amazon Prime Music. Other than these paid plans, you can also find a lot of free music and albums on Amazon that are downloadable to your PCs and mobile devices.
The selection of Amazon is actually amazing. It features new releases from many popular artists including Blondie, Foo Fighters, and Carole King. Moreover, it includes tons of music for workout, meditations, and others.
Pros
Amazon is a good place for searching for songs, EPs, and special releases that are not present in other stores.
Cons
Amazon is not available in many countries compared to other music streaming services such as Spotify and Apple Music.
#4 SoundClick
This site is a social network for music and is also among the best ones where users can directly download soundtracks from the websites of various artists for free. For YouTubers, they can navigate to SoundClick if they want to download background songs. For artists, they can download instrumentals and beats for their own compositions.
The free music downloads that SoundClick offers includes independent, signed, unsigned, and everything between these. Basically, if an artist desires to offer his/her song to be downloaded for free, then SoundClick tries to deliver the song.
Pros
Users can explore SoundClick's available song collections by genres.
Users can create their own customized radio stations, read about their favorite artists, and interact with their fellow listeners.
Users can mail customized e-cards to other users with themes such as birthdays with custom background music and texts.
Cons
SoundClick does not offer an iOS or Android app for streaming and downloading songs on the go.
The majority of SoundClick's songs are rap/hip-hop beats.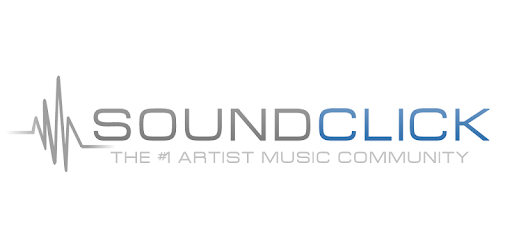 #5 Google Play
The music store of Google Play provides free music that users can download aside from its subscription-based streaming service. Just go to the music store of Google Play and then type in "free music".
Pros
All of the free music found on Google Play are listed by album, song, and artist.
You might be able to download some songs from some music artists without paying.
Cons
It only offers a few songs that you can download for free.
Before you can download music for free, you will need an account in Google associated with your debit or credit card. Your Paypal information might also be required.
#6 Free MP3 Finder
This site is becoming popular because of its very user-friendly interface. Users can effortlessly download free MP3 songs using its intuitive interface that is easy to navigate. The site also has a big collection of music in various languages. Users simply need to paste or search the link of a music video they want, and then they can get results that they can download. Searching is even made easier because you can search by album, artist, track, or lyrics.
Furthermore, aside from MP3, Free MP3 Finder also allows downloads in multiple audio and video formats. Plus, it contains tracks that you will not be able to find on its competitor sites because of its support to over 1,000 sources like YouTube, TikTok, Archive, SoundCloud and others.
Pros
It is 100% free of ads unlike other MP3 download sites that are free. It does not rely on advertisements so users do not need to be concerned about accidentally clicking ads on their site.
Users can download songs to their smartphones directly. iPhone's users will also not need to have iTunes before they can download from the site.
You can play every track before downloading it.
You can download an entire playlist.
Offers download speeds that are 3x faster.
It is compatible with all devices.
It does not contain ads.
Cons
You cannot download every song in 320k MP3.
#7 MP3 Juice
This is among the most popular MP3 sites that offer free downloads worldwide. It integrated the best MP3 sources in its search engine. MP3 sources include SoundCloud, YouTube, VK, 4shared, Yandex, Archive, and PromoDJ.
Pros
Searching is made easier.
It enables users to preview tracks before downloading.
Users do not need an account.
Cons
Unexpected ads are popping up.
Users can only download in MP3 formats.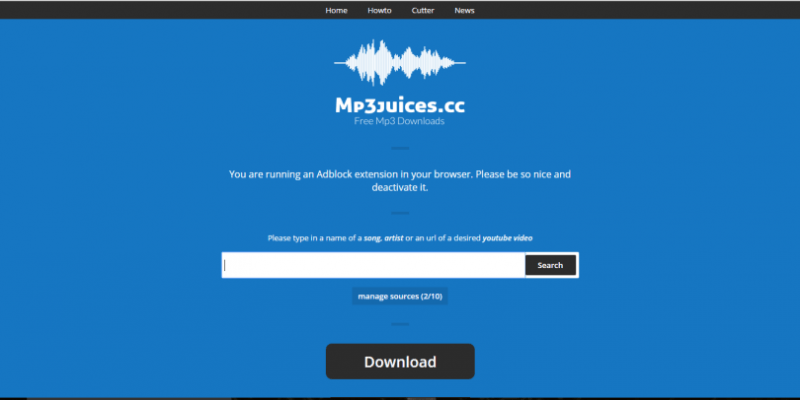 #8 MP3 Skulls
Though this site is still young, it is quite popular for downloading MP3 songs since 2016. Its home page gives users a modern impression and it can please its users when it comes to convenience.
When searching, even if you have only entered one letter, you will get search suggestions that can help in finding your desired song quickly. The drawback is every button for downloading contains advertisements. Clicking on download buttons lead users to other irrelevant sites.
Pros
Users can stream all of the songs before downloading them.
The site is easy to use and is perfect for beginners.
Cons
Only provides 2 output format options for downloads - MP3 and MP4.
There are hidden ads when you click the download button.
Part 2. Best MP3 Music Downloader
We recommend using DumpMedia Spotify Music Converter as the best MP3 music downloader for downloading and converting any Spotify music, playlists, or albums to MP3, M4A, WAV, and FLAC. This tool can keep the original quality of your Spotify files. It is a powerful and high-speed Spotify converter that allows you to enjoy your Spotify music without a premium subscription. Thus, giving you free Spotify!
Features of DumpMedia Spotify Music Converter
Easy Removal of Spotify DRM
Quick Download and Conversion of Spotify Songs
Support For Free Offline Playback of Spotify Music on Various Devices
Preservation of Metadata Indo and ID3 Tags
Aside from the above-mentioned features, DumpMedia Spotify Music Converter is also available in three languages, but we are working on adding more. You can even customize the quality of the output audio file according to your needs.
For the steps on how to use DumpMedia Spotify Music Converter as the MP3 music downloader, proceed to the provided link.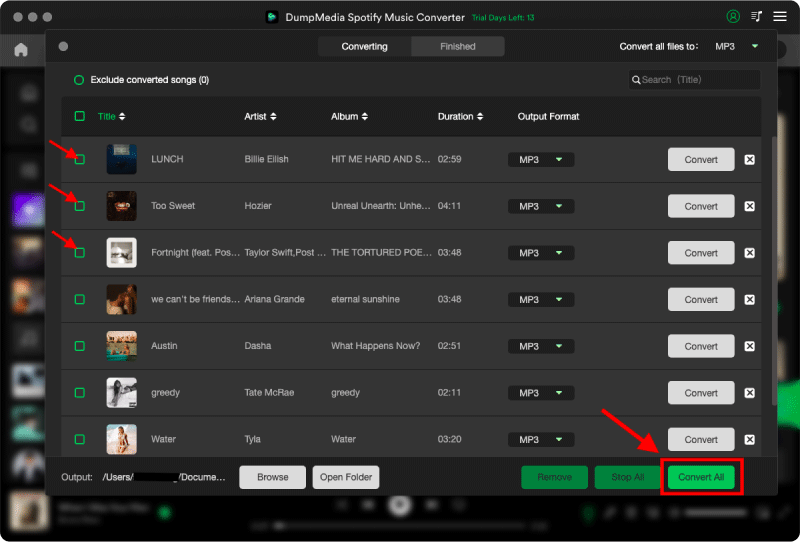 Part 3. Wrapping It Up
As you have discovered, you have a lot of choices where you can download MP3 songs online. In this article, we have listed the top 8 online MP3 music downloaders. Feel free to choose the one that suits your taste best.
Also, if you want a Spotify downloader which you can use to download Spotify songs and save it on your computer or mobile device without any limits, we recommend using DumpMedia Spotify Music Converter. You are free to try this software anytime.