There are a lot of audio file formats that have been developed over time. And, among the favorites, the most popular, and most used, are MP3 and M4A. If you have been a technology enthusiast for a period of time now but still are not capable of distinguishing the difference between M4A and MP3, that would be the major discussion here. M4A vs. MP3 would be tackled deeper.
Actually, you are not the only person who has this dilemma. Many have been thinking about these two file formats and trying to distinguish through comparing and contrasting (M4A vs. MP3) which one is a better audio file format than the other.
Since we wanted everything to be so much easier for you, we have compiled and consolidated some points in this article to help you out with your concern. What would be more beneficial to you is that we added a tool that will help you transform an audio file format from M4A to MP3 or vice versa. Let us begin this article by specifying and looking into each file format one by one before giving points regarding our main topic, M4A vs. MP3.
Contents Guide Part 1: M4A Audio File Format: Looking DeeperPart 2: What Is An MP3 File Format?Part 3: Which Is Better MP3 or M4A?Part 4: What Is the Best M4A to MP3 Converter?Part 5: How Do I Convert M4A to MP3 for Free?Part 6: To Sum It All
Part 1: M4A Audio File Format: Looking Deeper
M4A is one of those file formats that support only audio, unlike MP4 which is also capable of handling video files. The reason behind this is that M4A is not actually an official format under the MPEG-4 family, thus, it does not have the ability to cater to videos. The main use of this M4A format is for downloading unprotected music content from the iTunes application mostly for Apple users.
The music files use this M4A as the file format is encoded following the AAC compression. In some situations, lossless ALAC can also be used. Highlighted below are the advantages and disadvantages of using M4A as your audio file format. These points can be used in our M4A vs. MP3 comparison later on.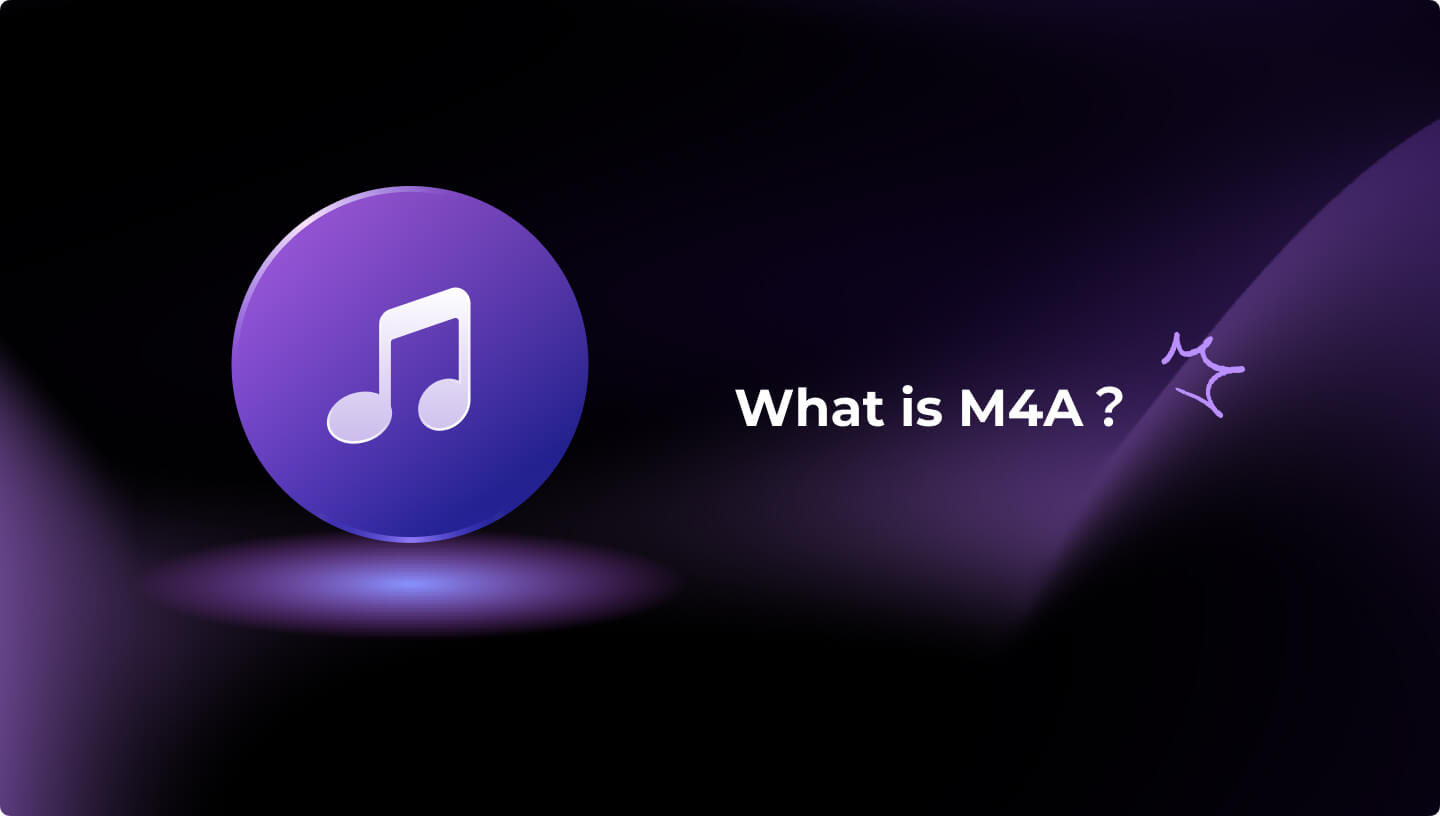 The Advantages Of M4A Audio File Format
Here are the advantages of using the M4A audio file format for your easy reference.
As initially mentioned, music files under the M4A file format are compressed in lossless ALAC or AAC. With this, users can be assured that the file they are to keep is much smaller in size but still of high and good quality.
If you are using an iPhone, you can use those music files in M4A format as your phone's ringtone. In order to do this, you only need to rename the audio file keeping M4R as the file extension than M4A.
Since M4A audio files are not protected compared to most audio files, one can easily stream any audio file without thinking about any payment or license limitations or considerations.
The Disadvantages Of The M4A Audio File Format
We have compiled the below disadvantages of the M4A audio file format for you.
Since the M4A file format is usually used in iOS and Apple devices, some users are having difficulty in streaming such files in case they own devices that cannot play such.
As initially stated in the introduction of this article, M4A is not capable of supporting videos, thus, this limits the format from being flexible compared with other formats with the ability to do so.
Now that you got some brief knowledge about M4A, let us now head to the discussion about the MP3 format. By learning some information about each independently, we can get a full grasp of what makes one better than the other and easily compare the two – M4A vs. MP3, which one is better?
Part 2: What Is An MP3 File Format?
As you may know, the MP3 file format actually ranks as one of the most-used audio file formats in town. But do you have a lot of information about MP3? Well, the same with M4A, MP3 is as well a file format that can only handle audio. This was actually introduced to the public way before M4A and others were popularized.
Thus, many are saying that MP3 could be a less improved version of M4A. MP3 also works with the help of some compression algorithms which help in the reduction of file sizes. MP3 audio files are usually much easier to share with others and download, keep, or play on other devices.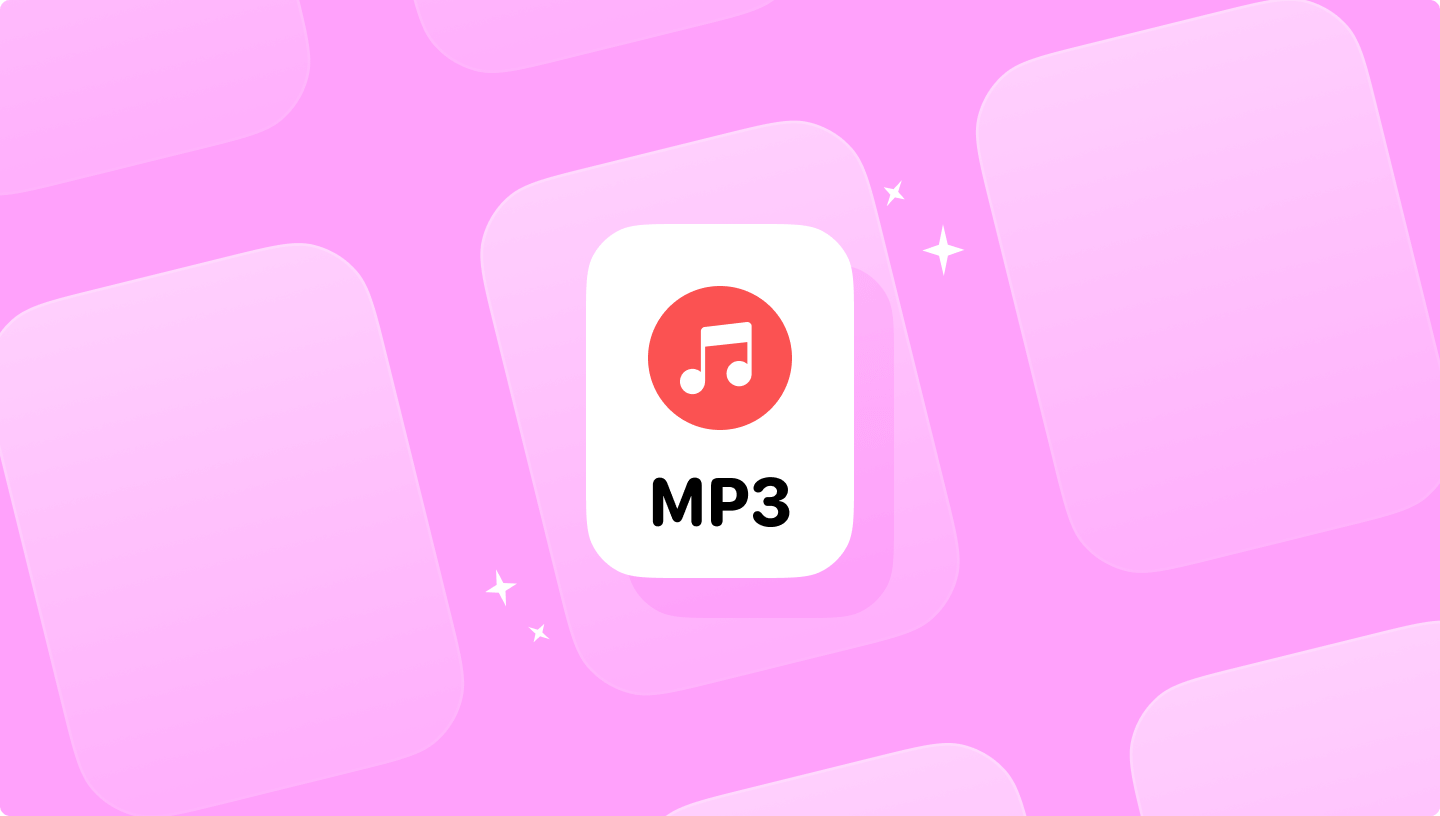 For more information, below perks and drawbacks of using MP3 as an audio file format will be highlighted.
The Perks Of Using MP3 Audio File Format
With the use of MP3 as an audio file format, it is much easier for sharing across other gadgets. You can share the files you have with your friends and family members anytime you want to.
Because it works with compression algorithms, users can enjoy easier storage perks.
You can have MP3 audio files downloaded and kept on your personal computer in an instant.
How about the drawback you can encounter while using MP3 as an audio file format?
The Drawback Of Using MP3 Audio File Format
For quality-sensitive people, you might find using MP3 as inconvenient as it has a quality much lesser compared to M4A.
After finishing this portion of the article, you might now have an idea as to which one is a better audio file format. Well, they differ from one another which is why it still be hard for some. Anyway, in the succeeding texts, we will be able to see the difference between the two, M4A vs. MP3, in a much-detailed view.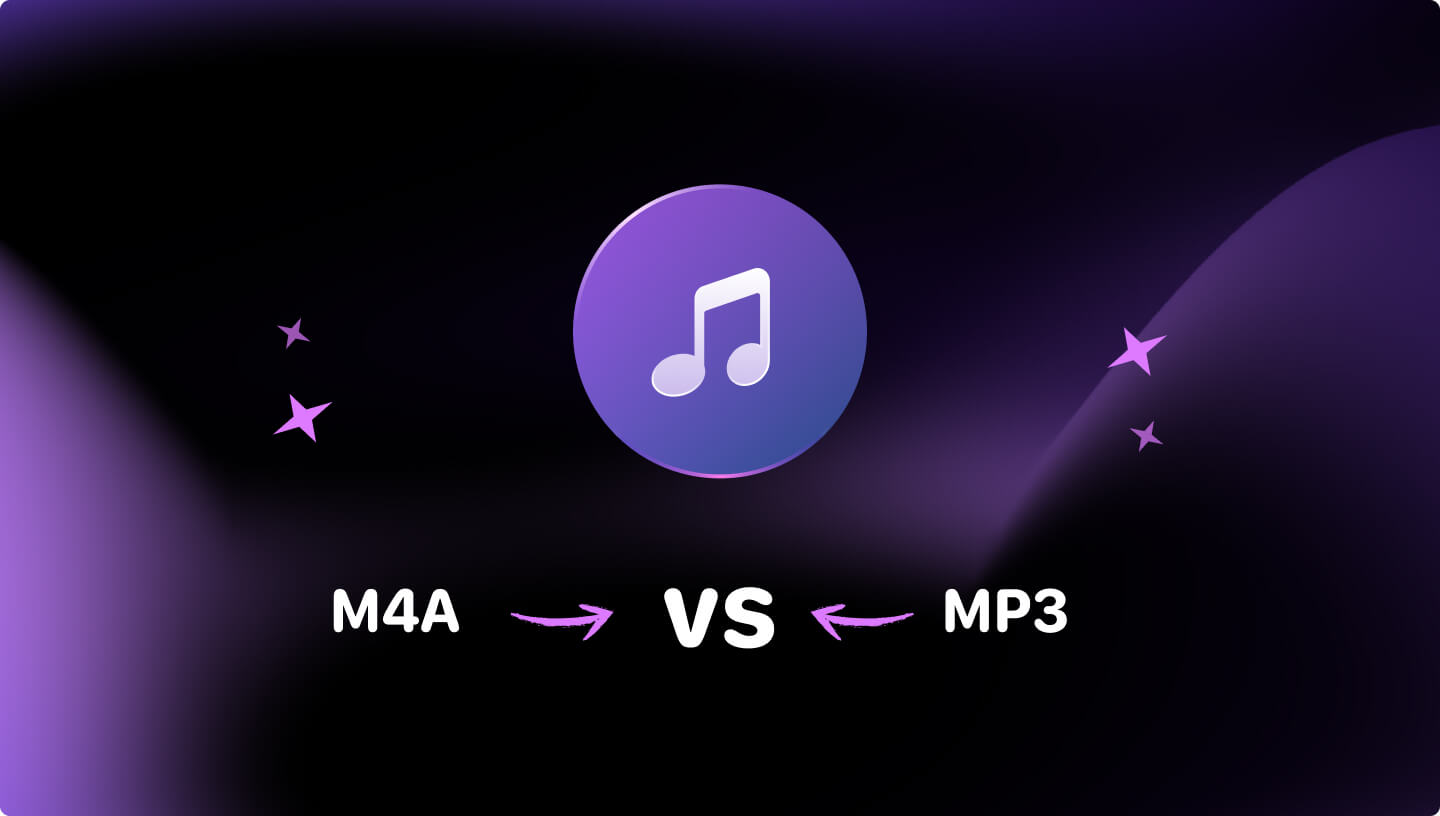 Part 3: Which Is Better MP3 or M4A?
As mentioned, you can clearly see from the points presented that M4A has significant common things with MP3. To summarize, they are both file formats for audio and are compressed impacting the sizes of the files. But, apart from those common things between the two, they also have a lot of differences which will now be discussed in this part of the post.
Quality
In everything that we wanted to consume or use, we always wanted to achieve and experience the best quality possible, right? The same with audio files, the one with a better quality always ranks higher than the other with lesser. Since MP3 was introduced earlier than M4A, you cannot disagree that M4A has better quality than MP3.
When one is downloading an M4A file, he can be assured that the downloaded content maintains the quality of the original file. But the above proposition does not mean that MP3 has so poor quality. This only means that when it comes to the quality of audio files, M4A is an ace.
Compatibility
Another thing that makes M4A different from MP3 is when it comes to compatibility. Of course, we wanted every file to be playable on many media players and devices. And, in this talk, M4A seemed to be much lesser as it has limited abilities to be streamed on any gadget.
On the other hand, MP3 as all of us know has been so flexible and playable on many devices. You can convert kinds of formats to MP3 format. For example, you can convert M4P files to mp3 format. This is why it is much popular for every user. If you have devices that cannot handle M4A files, try transforming those to MP3 for easier playing and streaming. But how can you do that? Check out the fourth part of this blog post.
After finishing the comparison, which one do you think is better? M4A vs. MP3?
Part 4: What Is the Best M4A to MP3 Converter?
An additional note will be discussed in this part as we are giving you an idea of how you can convert your M4A audio files to MP3 format. In case you favor compatibility and wanted your M4A files to be playable with many more devices, changing it to MP3 format is an option. In order to do the transformation, you should be using amazing software applications and tools. And, here, we are suggesting you use DumpMedia Apple Music Converter.
Upon performing the comparison, M4A vs. MP3, you could know by now that one could be better than the other in some points. The tool mentioned above is a professional one that is able to convert M4A to MP3. So, if you value compatibility more, keep on reading to know how you can do the conversion with the use of the mentioned tool.
Install DumpMedia Apple Music Converter on your computer.
Choose the M4A files to be converted.
Do the conversion.
The above three seemed to be so easy to figure out but just in case you need some help with detailed notes, here are some descriptions for you.
Click to have a try! It's 100% secure!
Step #1. Install DumpMedia Apple Music Converter On Your Computer
Of course, the first thing that is needed is to download and install this DumpMedia Apple Music Converter on your personal computer. This is highly supported by both Mac and Windows computers so there should be no issues during installation. For more details about the installation requirements, you can visit the official site.
Step #2. Choose The M4A Files To Be Converted
After the complete installation has been performed, it is now time to launch the software on your computer and add the M4A files to be converted. Remember that in case you want to process more than one file, you can do that with this software as it is capable of converting a bunch of files in one goes promoting efficiency to every user.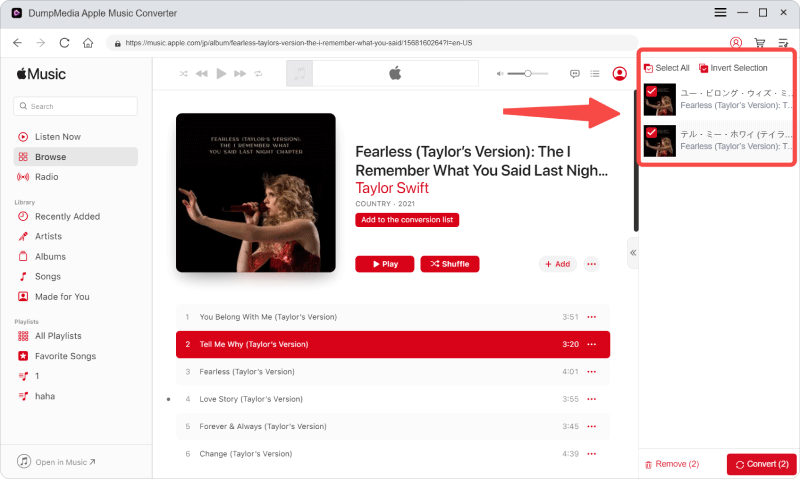 After adding the M4A files, make sure to choose MP3 as the output format under the "Output Format" option at the bottom of the page. You can also change some output settings depending on your preference. In this step, make sure that you specify the target output path so that after conversion, it would be a lot easier to locate the converted file.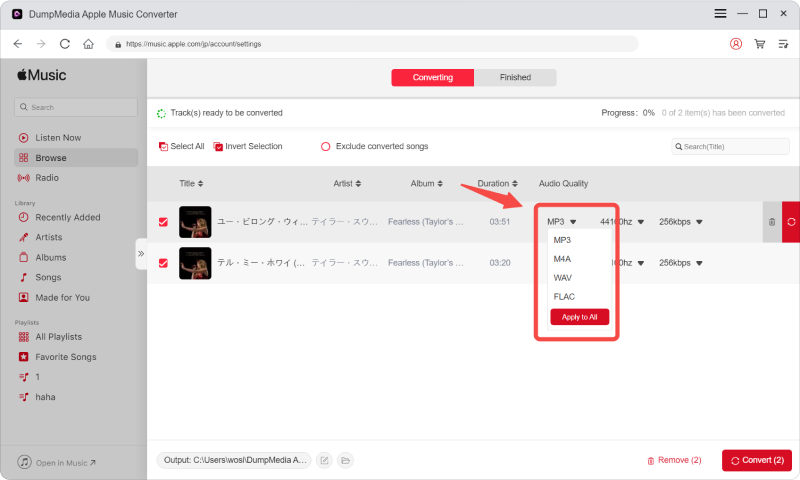 Step #3. Do The Conversion
After settling everything based on your preference, you can now hit the "Convert" button to finally start the whole conversion process. This will only take some time and should be ready after a few minutes. Now, you can enjoy the converted files in any media player you have!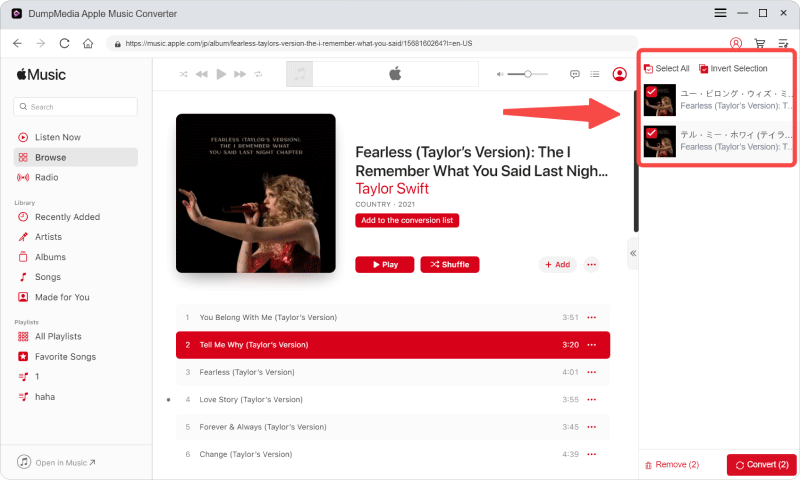 Part 5: How Do I Convert M4A to MP3 for Free?
In case you are in the look for alternatives in order to convert M4A files to MP3, you can also try checking some online converters out there. By browsing through the web, you can see a lot of options available. You can try Zamzar, onlineconverter.com, Convertio, and more.
In choosing an online converter, you must be keen and vigilant enough since these are free tools that you can only use online. Thus, there could be some drawbacks while using those. Remember these points.
Choose an online tool that has been reliable and trusted by a lot through reviews.
Avoid those with advertisement-clicking needs.
Try checking out malware and viruses.
Check out if the official site is safe and secured.
You cannot do a bunch of processing. Thus, if there is a need to convert a lot, processes must be done repeatedly.
There are a lot of other considerations but those mentioned above are the top things that you should know before dealing with online tools. This should be fine if you are only to do it once. But if you are considering conversion as a need in the future, like that you want to convert another format to MP3 format, not only M4A to MP3, but also aa, sax, aac, or M4P. we still suggest the use of professional software applications like this DumpMedia Apple Music Converter.
Part 6: To Sum It All
You should know at this point that M4A has major similarities and differences with MP3. One could be better than the other at some point, but each has its perks and good things that every user can enjoy. Also, we are glad to let you know how amazing DumpMedia Apple Music Converter is when it comes to conversion.
If you are in the look for such software, why not try this one? Rest assured that you can get the best output possible – a converted output that is surely meeting all your expectations.
Click to have a try! It's 100% secure!
Let us know in the comment section in case you have other thoughts about the main topic in this article.