Audio files, the same with videos, can also come in several different formats. There are actually a lot of popular and usual ones which are being utilized by many. WAV, MP3, AAC, WMA, and OGG are only some. Other than mentioned, there are still some who are also making use of FLAC format.
And, those people are usually encountering numerous issues which make them think of the methods to solve such case and convert their FLAC audio files to MP3.
Are you one of them? If you are, fortunately, this post was mainly created to introduce the best FLAC to MP3 converters you can use to convert your FLAC audio files to MP3 in a few minutes.
Contents GuidePart 1: What Really Is FLAC Format?Part 2: Best Professional Software Applications for FLAC to MP3 ConversionPart 3: The Best Online FLAC to MP3 ConvertersPart 4: In Summary
Part 1: What Really Is FLAC Format?
FLAC format was developed by Xiph.org Foundation which was created to support digital audio files which are almost the same as the original. From the name itself, this format tends to maintain the original characteristics even after the process of file compression.
Using files in FLAC format seemed to be good, why do you need to convert your FLAC files to other known formats such as MP3?
Actually, there have been cases and instances wherein users experienced lots of errors and disadvantages. Below are some of the reasons why people tend to proceed with the conversion to MP3.
People who have tried downloading tracks in FLAC format had some difficulties in playing such in some other media players. FLAC is not as flexible as MP3. There are some players which do not support such format.
FLAC also has been identified for not having the capability to support any sort of DRM (digital rights management).
It has been known as well that FLAC format has a lesser efficient compression ratio compared to other encoders.
FLAC files are of larger sizes compared to other formats such as MP3.
Because of the reasons and drawbacks highlighted above, many really ought to head to FLAC to MP3 conversion. Do you know any tools? If your answer is no, make sure to continue reading this post since the next part will present the best programs and software applications that will aid in the conversion process.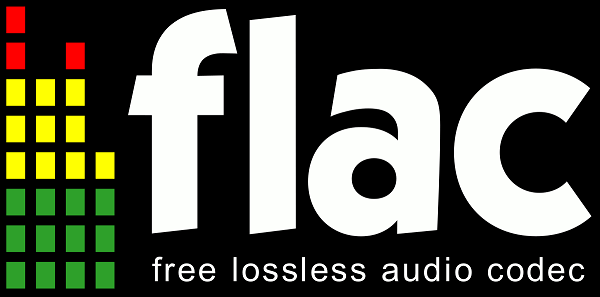 Part 2: Best Professional Software Applications for FLAC to MP3 Conversion
There are actually several professional software applications that can immediately transform your FLAC audio files to MP3 format. Those that would be explained in this part are the best and most trusted among them.
1. DumpMedia Video Converter
The best tool you can use to have your FLAC audio files converted to MP3 format is this DumpMedia Video Converter!
This tool has been trusted and used by a lot of users in this modern era because its abilities and features have been proven to be amazing and with great results. The conversion has been made effortlessly and efficiently using this tool.
The main feature of this tool is video and audio conversion to different desired formats without quality loss, even maintaining the original look. This supports numerous formats such as the popular MP4, AVI, WMA, WAV, FLAC, MOV, and a lot more!
In addition, you can easily convert DVD and videos to GIF, video or audio. This as well as editing and enhancing functions wherein you can perform adjusting of brightness, contrast, saturation, and volume control. Even adding subtitles is possible!
Name it and DumpMedia Video Converter will do it for you!
We are definitely recommending this converter for users.
Aside from its main function, this one is software with a user-friendly interface and offers easy steps to perform the desired processes.
Downloading and even the installation of this program could be done in just a few minutes and would require only a few clicks. You got to have your converted video or audio files by just following a few and simple steps.
Here is how to proceed with FLAC audio file to MP3 format conversion:
Step 1. Downloaded and installed DumpMedia Video Converter.
Step 2. Launch the program and import the FLAC audio file to be converted.
Step 3. Input MP3 as the output format and proceed with the audio conversion.
Continue to the detailed steps as following:
Step 1: Downloaded and Installed DumpMedia Video Converter
Of course, you are required to ensure that this DumpMedia Video Converter would be downloaded and installed on your personal computer. As stated on the heading above, this is a tool that you can utilize offline (without an internet connection) as long as properly installed on your computer.
Step 2: Launch the Program and Import the FLAC Audio File to be Converted
Upon finishing the installation, the next step would be launching the program and clicking the "Add files" button to select the FLAC audio file you desire to convert.
You can as well drag and drop the file directly from the location to the main interface of the application. You can select a number of files since this application supports batch conversion.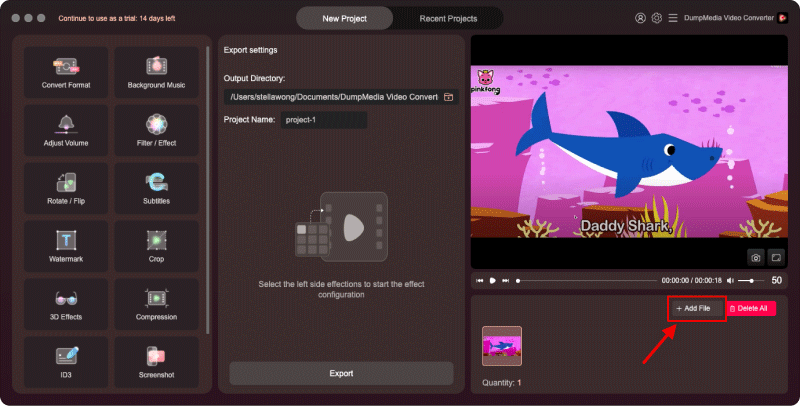 Step 3: Input MP3 as the Resulting Format and Proceed with Audio Conversion
Once files have been added and imported, next would be the selection of the desired output format which you can do by ticking the "Convert All Tasks to:". You got a lot of options you can choose from such as MP3, WAV, WMA, OGG, and many more.
In this case, we ought to convert the file to MP3 format. Make sure to select MP3 from the list that you will see on the screen. Once done, choose the destination folder wherein the output or converted file would be saved by clicking the "Browse" button. Once everything has been set perfectly, just click the "Convert" button to begin with the conversion process.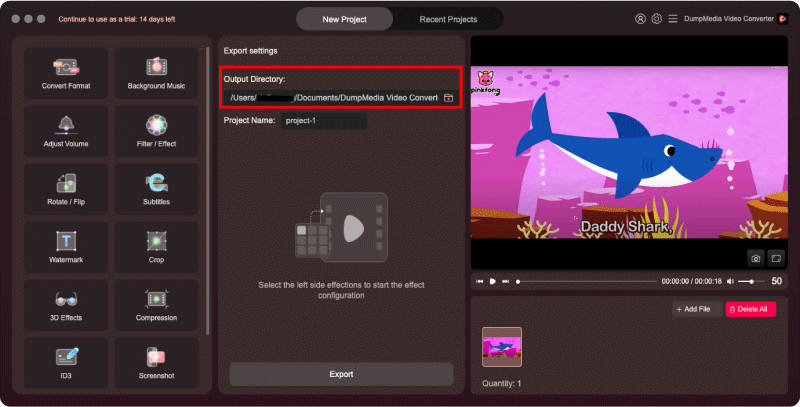 Once you are done with these steps, you can preview and check the converted file by tapping the "Open Folder" option. By performing just these three simple steps, you go to have your converted file in just a few minutes.
2. Freemake Audio Converter
Apart from DumpMedia Video Converter, you can also make use of this Freemake Audio Converter. If your main goal is to convert audio files, you can utilize this one.
This converter supports lots of formats as well including the popular ones like FLAC and MP3. What is amazing with this is that you can use the software for free (no sign up needed) as long as the audio file to be converted is shorter than 3 minutes long.
This has been considered a reliable tool as well which has been trusted by millions of users worldwide and is running for almost a decade now. In using this application, you need not worry about batch conversion since this supports a number of files at a time.
3. Switch Sound File Converter
Apart from the first two, you can also try this Switch Sound File Converter. This, of course, is also capable of transforming your FLAC audio files to MP3 format in just a few minutes requiring less effort.
Same with the first two, this can also support numerous files in one run. Its advanced settings are also great. Other than transforming your audio files, this is also capable of extracting the audios of your videos or even CD and DVD discs. Capturing audios from live video streams on the internet is also possible through this software. Compared with Freemake Audio Converter, this supports a lot more audio formats.
So now, you have learned about the three of the best software applications which you can use in converting your FLAC audio files to MP3 format.
Part 3: The Best Online FLAC to MP3 Converters
Then, we are to discuss the online converters which you can use as well in case you only aim to transform your files without performing any other processes or if you are not looking for specialized and added features. In using online converters, you would only be needing a stable internet connection. Here is the list.
1. Zamzar
If you are looking for the best online audio converter, Zamzar will also top the list. Aside from being capable of converting video files, this can also be utilized to perform FLAC to MP3 conversion.
This as well supports lots of input and output audio formats. In using this online tool, you just need to head to its website, import or upload the FLAC file to be converted (you can enter URL or get your file online from your storage cloud – Dropbox or Google Drive), enter MP3 as the output format, and finally tick the "Convert" button.
2. Convertio
Aside from Zamzar, you might as well want to use this "Convertio" online audio converter. Having the capability to convert your FLAC audio files to MP3, this could also be an option for you.
Apart from catering audio files, this can also support documents, images, videos, or e-book conversions. The tool supports several formats and the procedure to be performed is just the same as that of Zamzar's.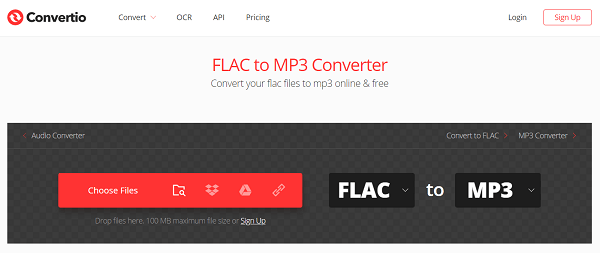 Part 4: In Summary
Discussed in this article are awesome and great tools one can use in order to convert and transform FLAC audio files to MP3 in the easiest ways possible. Two options have been presented – professional software applications and free online converters. Among those, DumpMedia Video Converter is the most recommended. The added features it has will surely satisfy many users.
Can you think of other tools? Wanted to share those here?
We would love to know your thoughts. Just make sure to comment down below!