Rabbit or rabb.it is one of the most popular sites that make everything easier for users and wherein they can enjoy a lot of things – from viewing their most loved videos on personal computers up to watching on their mobile devices. Rabbit was actually made to be a sync watch service which was firstly released as a video chatting application for Mac computers last 2013. In using this, you can stream a video with your friends through a created chat room. Even though Rabbit has been so reliable, people are still looking for rabbit alternatives.
Surely, everyone will agree that Rabbit has been giving many users the best quality possible. But, as time passes by, the same with many applications or sites, users could also get bored making them look for some Rabbit alternatives that they can fully utilize anytime. So if you are curious about those sites that you can use as options, we have consolidated some recommendations for your easy reference. Take a look at the below list and make sure to read until the end.
Contents Guide Part 1: Why Did Rabbit Shut Down?Part 2: The Top Rabbit Alternatives You Can UsePart 3: How to Download Videos from Online Platforms?Part 4: To Sum it All
Part 1: Why Did Rabbit Shut Down?
Ever since the news about Rabbit shutting down evolves, many users are too eager to look for Rabbit alternatives. Are you one of the numerous Rabbit users? Do you even know the real reason why it was shut down?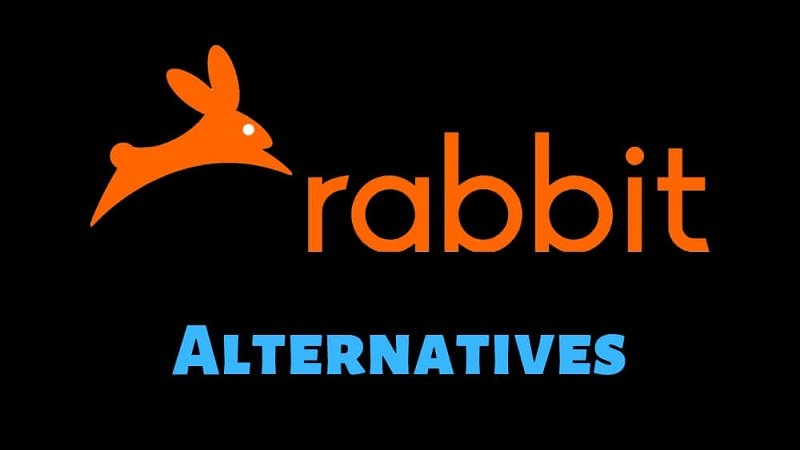 Research had revealed that one of the main reasons for Rabbit's operation stoppage is the lack of funding to support the site. There were also articles stating that Rabbit had sold all its assets to another rival company named Kast. Kast even promised the many users of Rabbit that they will be bringing all those Rabbit features but people have been complaining that they are waiting too long for this happen. So until Kast had incorporated all those features loved by people, we wanted to help you that is why we have compiled all these Rabbit alternatives that you will be seeing in the second portion of this article.
Part 2: The Top Rabbit Alternatives You Can Use
Here is the list of the top Rabbit alternatives that every user can enjoy in his device. Check out the description for each in order to know which one fits your preference.
Synaptop
Synaptop is one of the best options available. This is actually known to be one of the top websites offering the feature of sharing files with others while having fun. This was known to the public year 2010 and originated from the United States. The good thing about this is this one is an application that you can install on your mobile devices – either Android or iOS. You can also run this in personal computers like Mac, Windows, or Linux. Another great thing about this is that you can have this used for free if ever you wanted to watch movies, listen to your favorite music, or even games. If you are a book lover, you have it utilized as a tool for reading the books you love. This also has a feature that enables every user to manage files and even text and video chats.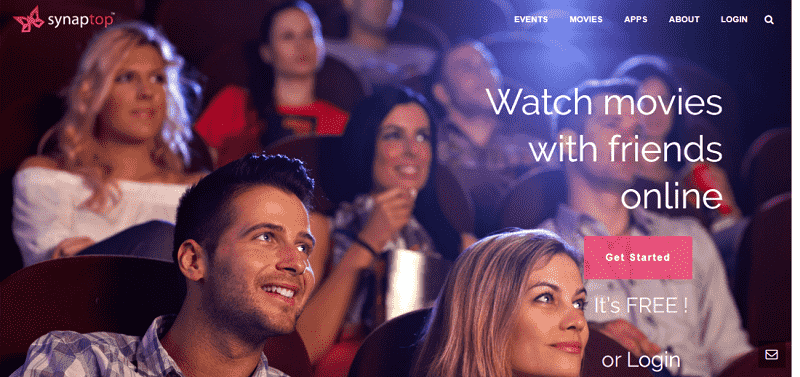 Together Tube
Another Rabbit alternative is this Together Tube. Actually, many users are recommending this as they are seeing that this one is way better than Synaptop. You can have it used easily as it promotes ease to every user. You just need to paste the link onto it and everything will be good. This was from Germany and was founder year 2012, two years later than Synaptop which could be the reason why this one is better than the first discussed. By sharing the link to as many people as possible, you can get everything going in just a few clicks. There is also a search option that you can use in order to look for the videos that you want to watch. This also has a built-in chat system, an amazing player, and even a voting system.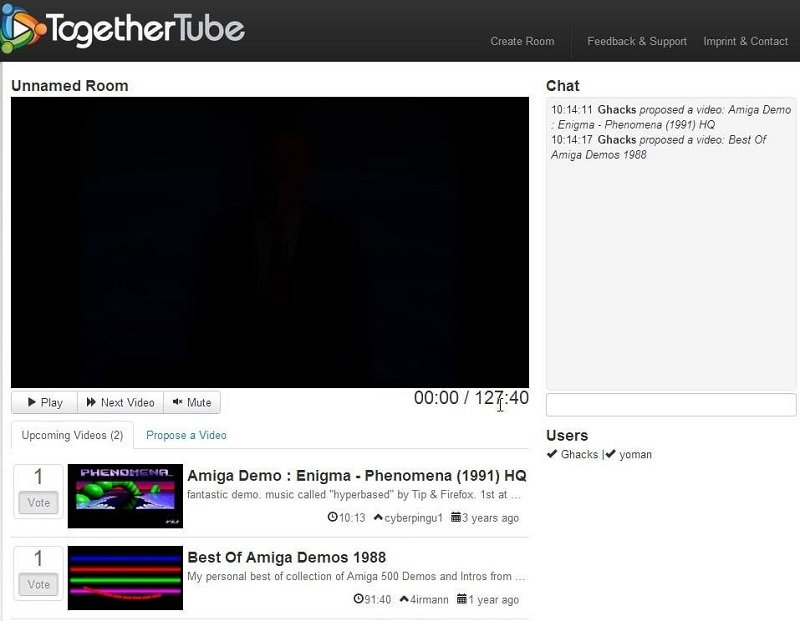 Watch Together
Another alternative to Rabbit is Watch Together. What makes this very appealing to users is that they can use this to share real-time experiences with loved ones. This is a good option that can be used to watch movies or listen to songs. If you love shopping, you can do that on this site as well. This was known year 2011 and was created in Germany. In order to begin using this site, you just need to head to visit the official site and create a free room then share the link to your friends or family members! You can use any social media channels in order to share the link – Facebook, Gmail, and more. The creation of your own playlists is possible on this site as well. You can access videos from several other platforms like Youtube, SoundCloud, Vimeo, and more.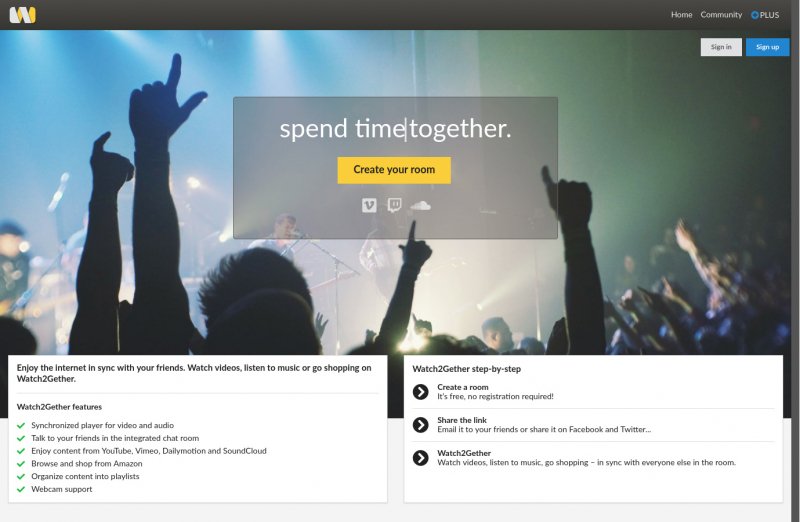 MyCircle.TV
MyCircle.TV is as well included in the list of the best Rabbit alternatives. This one also has a secure and simple interface making it easier for people to use the program. This was founded in England last 2011. What is even good about this is that you can use this for free and an account or registration is not actually needed in joining chat rooms. You can also invite your friends to join a room to synchronize watching of videos. Through this, you can manage your playlists as well. You can also join chat rooms and even upload items to watch.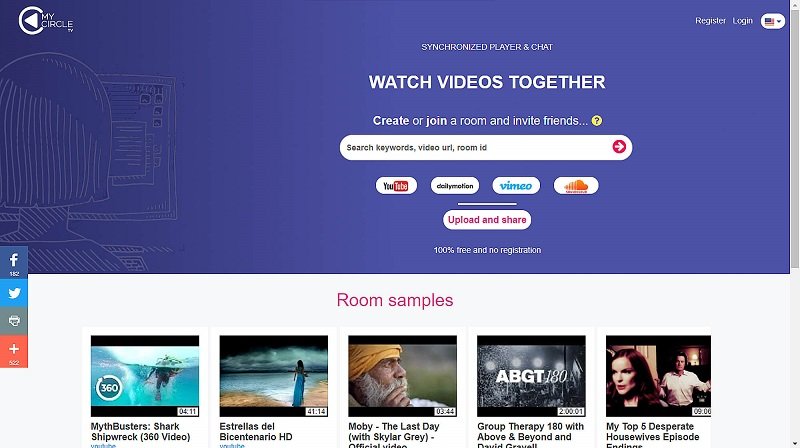 SimulChat
SimulChat is as well a popular site resembling the features Rabbit has. You can utilize this to share content with your friends or family members. It is a service offering ease to people maintaining long-distance relationships. This was from South Africa and was introduced to the public year 2014. You can do video calls using this and even share files with others. If you wanted to watch YouTube videos, you can do that here as well. What makes this even great is that you can talk to others while watching videos. In order to have this activated, you just need to share your ID with your partner or enter your partner's ID.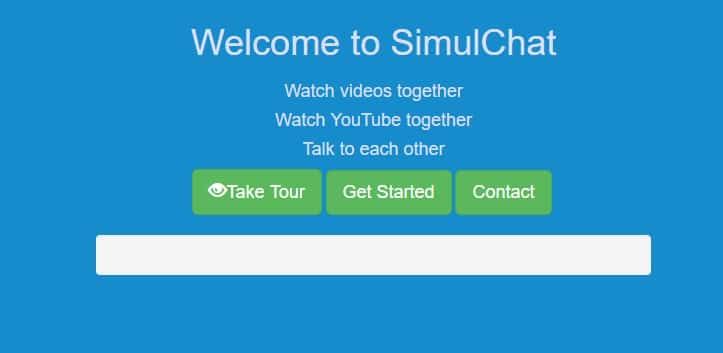 Gaze
If you are to search for Rabbit alternatives, you must put Gaze as one of your best options. This was founded year 2014 and you can use this to chat via text or share video with others. Suggestions are also available allowing the user to see some options ready. At first, if you are feeling that this tool is difficult to use, a demo option is available. All the available features can be seen as well for easy reference.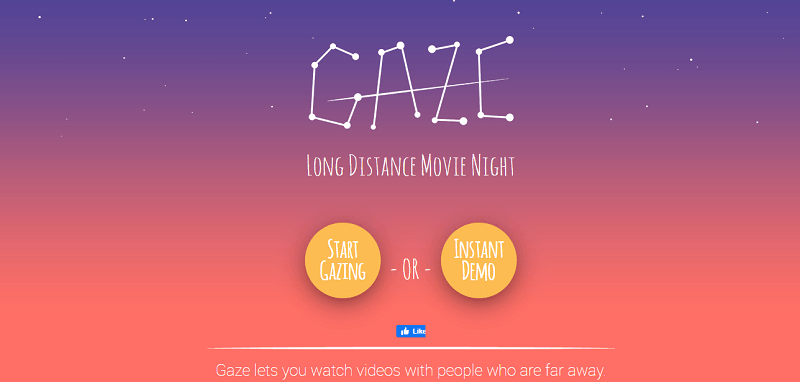 These mentioned are only some of the options that you can look at. Well, there are a lot more on the web. But just in case you are looking for a way to save or download videos to your computer or mobile devices, we have a good recommendation for you.
Part 3: How to Download Videos from Online Platforms?
If you are tired of streaming videos online, why not save the videos on your personal computer or mobile devices? Have you ever look for software applications that have the ability to do so? We have a good recommendation for you! You can try this DumpMedia Video Downloader.
What Can This Do For You?
You can do the downloading of videos from sites such as YouTube, Vimeo, Instagram, Facebook, and many other sites without worrying about the speed of downloading.
Batch downloading is possible.
The quality of output this tool can produce is absolutely good and of high quality.
The user has the option to personalize the output and even change the resolution depending on the user's preference.
Part of the video can also be downloaded to save as an audio track.
This supports MP4 and M4A as formats.
The process of downloading is easy and the navigation is simple.
What makes this even better is that you can try this DumpMedia Video Downloader for free!
In order to know more details about the tool and the many other considerations especially when it comes to installation, you can always check out the official website for more information. What are you waiting for? With this tool, you can stream videos offline!
Part 4: To Sum it All
Rabbit has been a good site for people. With the features it has, one can surely enjoy watching videos and more. But if you are worried about the discontinued operations of this site, you have a lot of Rabbit alternatives wherein you can choose from. The options available here are only a few. Actually, there are a lot of options that you can see on the web. Just in case you feel like streaming online is boring, you can try downloading the videos for offline watching with the use of applications like DumpMedia Video Downloader. It has a free trial version for you now!