Gone were the days where one needs to contend with crappy videos at home. To enjoy watching a movie with a marginally higher screen resolution, one needs to go to the cinema. Nowadays, with the advent of modern videography technology, the cinema can be brought home. One can get high-resolution copies of a movie--up to the revered 4K resolution--online. Depending on how you want it done, you can either do some 4K resolution video download legally or otherwise.
With so many formats, however, how do you get one that you could play with ease at home? Or better yet, how do you make sure that you get the video, at 4K resolution, that you want without hassle? One method os by using DumpMedia Video Converter without any hassle.

Here are some things that you need to prepare to enjoy 4K resolution video download with ease.
Contents GuidePart 1. Things You Need to Prepare for A 4K Resolution Video DownloadPart 2. In Conclusion
Part 1. Things You Need to Prepare for A 4K Resolution Video Download
#1: Video Converter
In case you encounter file formats that your media player cannot play, the quickest fix is a media converter. On some occasions, a media converter can even fix corruption in the video file which is more likely to occur in 4K movies since they typically have larger sizes. The best media converter in the market, so far, is the DumpMedia Video Converter. It supports almost all video and audio file formats thus you can select the format that best fits your player.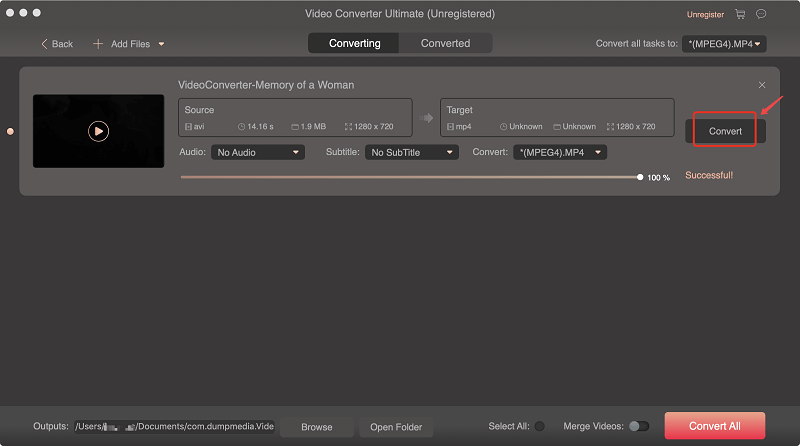 It also has other features that you cannot usually find from conventional video converters. For instance, you can clip or merge video and audio files thus it lends you the ability to create new media or content. It can also function as a media player. In addition, it has a feature that allows automatic video enhancement(checking this article to learn how to enhance your video quality: https://www.dumpmedia.com/video-converter/video-quality-enhancer.html).
#2: High-speed Internet Connection
When it comes to videos, the rule of thumb is, the higher the resolution, the bigger the file size is. For 4K resolution videos, the file size can range from 40 Gb to 100Gb. Some may even exceed.
For a 40-Gb video, a speed of 15 Mbps would allow you to finish downloading in 6 hours, give or take. At 25 Mbps, you could finish downloading in 3.6 hours. For streaming, 15-25 Mbps is a decent speed. In 4K resolution video download, however, you most likely want to do it faster. If you intend to download 4K resolution regularly, you might want to consider subscribing to a high-speed Internet connection.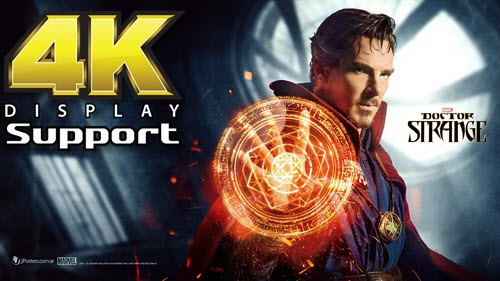 #3: Large-Capacity Storage Media
Again, 4K resolution full-length videos may range from 40-100 Gb or more. If you intend to store these videos for future use, you need to have a large capacity storage medium. It wouldn't be a problem if you plan on deleting the video files as soon as you finish watching them. A 1 Tb hard drive would be sufficient. If not, you need to have storage media that has a large capacity and high-speed storage device in RAID formats.
In addition, the media needs to be in NTFS format to support files larger than 4 Gb. Most drives are in the default FAT32 format which can only support file size up to 4Gb. You can turn to this link to see how to transfer a 4GB or larger file to a USB flash drive or memory card.
#4: Media Player
Although nowadays, most programs or players are equipped with codecs that could enable one to play videos of various formats, the challenge with 4K video is the hardware. Can your hardware play the 4K video smoothly without loss of resolution and lags?
A media player (device) needs to have enough processing power. For a computer, the component that you need to prioritize is the graphics card--preferably a fast one with large RAM capacity (at least 4Gb). Another consideration is how the player interprets that color. Unless there's a setting that allows you to tweak the color, hue, and temperature, among others, then your best option is to select one that does it well. Common software that you could use includes VLC Media Player and Media Player Classic.
#5: 4K Monitors/Display Screen
When it comes to playing 4K resolution videos, you can't fall short with the size of your screen. To appreciate 4K fully, you need to play it in a 4K resolution display. When you play it in a display or that has lower resolution, chances are, the video might look less likable since the display will try to constrain the pixels into its limited allocation.
Another method of enjoying a 4K resolution video is with a projector. For one, it gives you the impression of a cinema-like experience. Another is, it affords you the benefit of smaller hardware with a very minimal difference in quality compared to LED screens.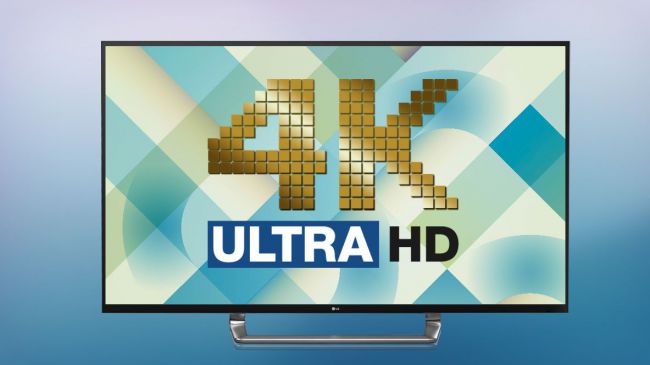 #6: High Fidelity Speaker System
What good is a high-resolution movie without high fidelity sounds? Often, 4K video files come with high fidelity audio. The only concern left, then, is the speaker system. Can it produce crisp sounds with fully defined bass and treble? In addition to a good speaker system, you need to strategize the placement or position of individual speakers. Often, a speaker system comes with installation guides that would allow you to position your speakers well to get the best audio experience.
#7: Dark Comfortable Room
The ideal place to enjoy a 4K resolution movie is in a spacious, cool and dark room. The amount of space determines the amount you get. Reverb makes the sound more dramatic. However, make the space too big and the reverb becomes too great that it is almost impossible to understand dialogue in the movie. Make the room too small and you will not get enough reverb.
Part 2. In Conclusion
If you know what needs to prepare, then 4K Resolution Video Download becomes a breeze. Often, 4K resolution videos are in formats that are not commonly playable through popular media players. The quickest fix for this is to use media converters.
High definition videos are inevitable. Currently, the highest resolution is 8K. The resolution is still improving. As we get better and better at it, we will begin to encounter and experience more and more challenges in terms of hardware and software.