All book lovers around the globe who would want to experience the ease of just simply streaming audiobooks are surely happy that audiobooks were introduced to the public. Instead of reading the actual books, you can just simply listen to the stories on your device with your headphones on.
One platform that can give several perks to its subscribers is Audible. With this app, one can access a lot of audiobooks in different genres on their devices. However, if you wish to convert Audible to MP3 free, do you know any method that can help you out?
Actually, being able to stream your favorite Audible audiobooks on any media player that you have is definitely a good thing. But how would that be possible if the file format of the audiobooks (AA / AAX) that you have is not compatible with the device that you wish to use?
If you are having the same dilemma – being able to convert Audible to MP3 free – it is a good thing that you came to see this post. As you continue, you will be learning the free conversion ways that are so easy to perform as well. There are several to be presented here so you can choose any favorite and try that one out immediately!
Contents Guide Part 1. Can You Convert Audible Files to MP3?Part 2. Best Audible to MP3 ConverterPart 3. How Do You Convert Audible to MP3 Free?Part 4. How Do You Convert Audible to MP3 Online?Part 5. How Do You Convert Audible to MP3 Using iTunes?Part 6. Summary
Part 1. Can You Convert Audible Files to MP3?
Before we learn how to convert Audible to MP3 free, we would be answering the usual question that we read on many community platforms about the conversion of Audible to MP3 – if it is really possible or not.
If you will immediately head to your web browser and key in the words – can you convert Audible files to MP3? You will surely be seeing a lot of answers saying that conversion is not possible.
Actually, if you head to the main website of Audible to check out if an answer to this question is presented, you won't get disappointed. However, they are saying that conversion of Audible audiobooks to MP3 is really not possible (actually as per them, conversion to any other file formats).
The reason behind this is that Audible audiobooks are protected by DRM encryption. This encryption makes it difficult to do any conversion process. The DRM protection is being used by content owners to protect their works from illegal use and for reproducing their content without any permission (which is of course a very good thing). That is why Audible also requires the users to subscribe before unlocking the several advantages that the app has.
If you think there is no other way out upon reading the above, well, you are wrong! You can actually convert Audible to MP3 free! We have ways to do that and we will be glad to share all those in this post.
How to convert Audible to MP3 free? This is the question that we are about to answer as we progress to the next parts of this article.
Part 2. Best Audible to MP3 Converter
If you wish to perform an Audible conversion to MP3 format, you must know the best application to use. And, we got you back always. We have this DumpMedia Audible Converter that we know would help you a lot if you desire to perform the conversion process as early as now.
What can you benefit from using this converter?
Of course, you can get the chance to convert the Audible files to MP3 format (and any other supported output formats) and have them downloaded to your PC right away.
The app can remove the DRM encryption which is a major dilemma during file conversion.
The conversion process is totally lossless! You can maintain the quality of the output though processing will be performed.
All chapters and ID3 tags will be even be maintained.
The interface is totally easy to use!
How can you use the DumpMedia Audible Converter in order to convert your favorite Audible audiobooks to MP3 format? That is simple! You only have to do three simple steps.
Step #1. Begin Adding The Audible Audiobooks
Once you have the application running on your PC (all installation requirements can be reviewed via the main website), you can just launch it and begin adding the Audible audiobooks either by using the "Add Files" button at the upper left area of the screen or just drag and drop those onto the screen.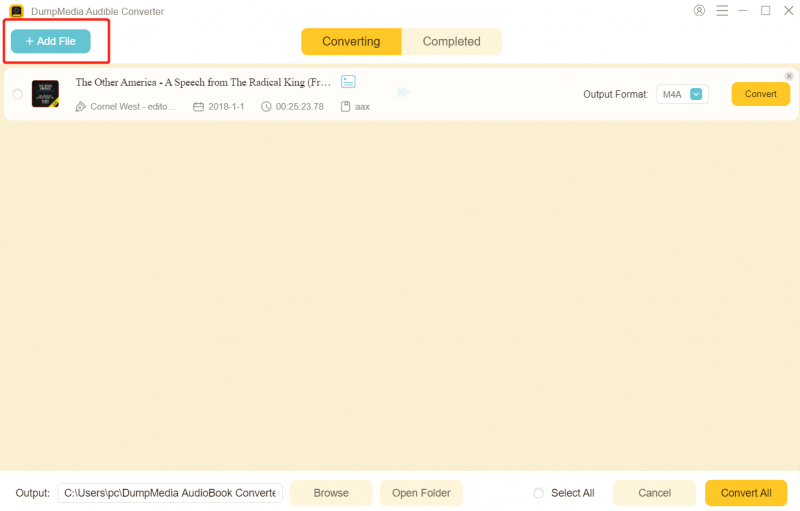 Step #2. Setting Of Output Format To MP3
Since our main agenda here is to transform your Audible audiobooks to MP3 format, you must ensure that you will set the output format to MP3. It is also recommended to define an output folder where all converted files will be kept after the conversion is over.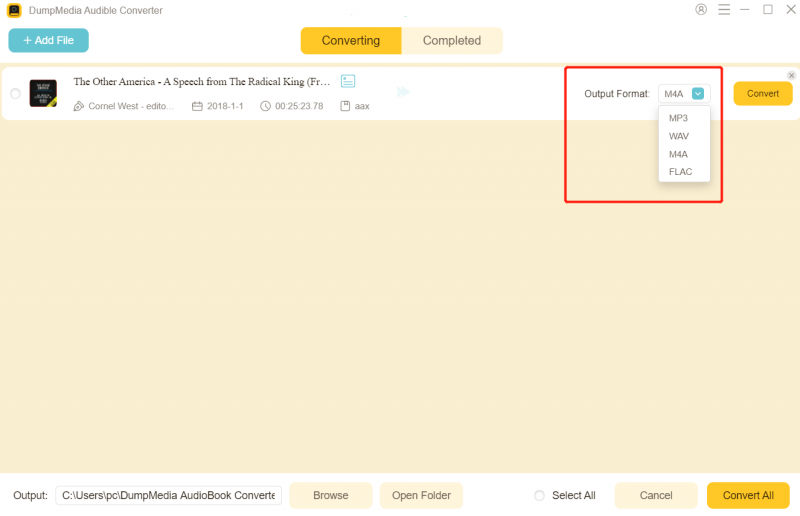 Step #3. Wait Until The Conversion Is Completed
Once everything has been set up correctly, you can just simply hit the "Convert" button and the app will perform its magic! After a few minutes, you can have the Audiobooks in MP3 format ready for streaming on any device without worrying even about the DRM protection.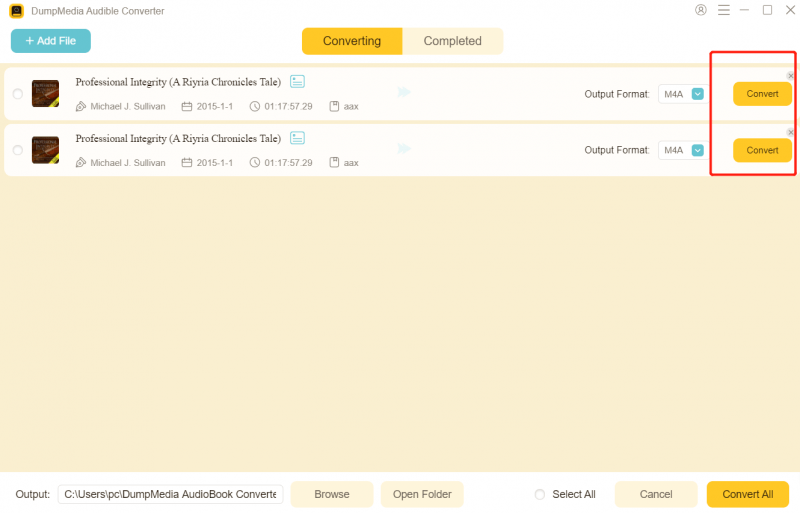 This Audible Converter is a professional audiobook converter that can give you all amazing perks. If you wish to learn more ways to convert Audible to MP3 free, we have several others to present as you jump to the next sections of this post.
Part 3. How Do You Convert Audible to MP3 Free?
Everyone loves free items! And, when it comes to Audible audiobooks conversion, readers would of course love the idea of having this accomplished without paying any cent.
Is there any method to help you convert Audible to MP3 free?
All thanks to this "SourceForge", an open-source application that can offer the benefit of free Audible conversion to MP3. The same with DumpMedia Audible Converter, this is also an easy tool to use. In fact, you only need to do these three steps.
Make sure that you have installed the Audible Manager on your PC. Once done, you just need to simply launch it and choose an Audible file to open.
There is a need to perform the authorization to proceed.
Have this Aax2Mp3 (AaxToMp3GUI.exe) opened and begin selecting those audiobooks that you wish to transform to MP3 format. After doing so, just click the "Convert" button to begin converting the Audible files to MP3 format.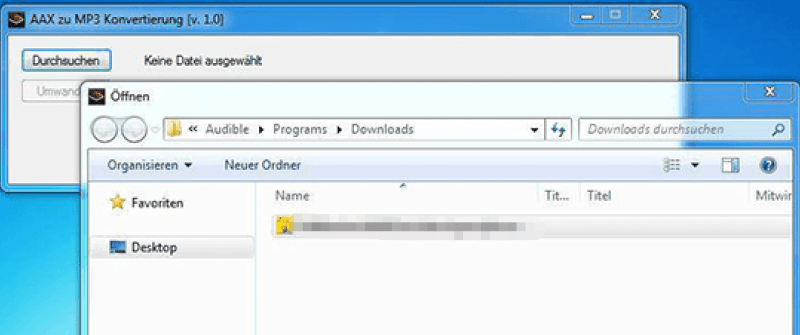 This is easy to use but take note that the interface of this tool only uses the German language. Thus, if you don't understand this language, we suggest moving on to the next option to convert Audible to MP3 free.
Part 4. How Do You Convert Audible to MP3 Online?
Online methods to convert Audible to MP3 free could also be worth a try, right? If you want to know some online websites that can help you with the conversion, we got two to share here.
Convertio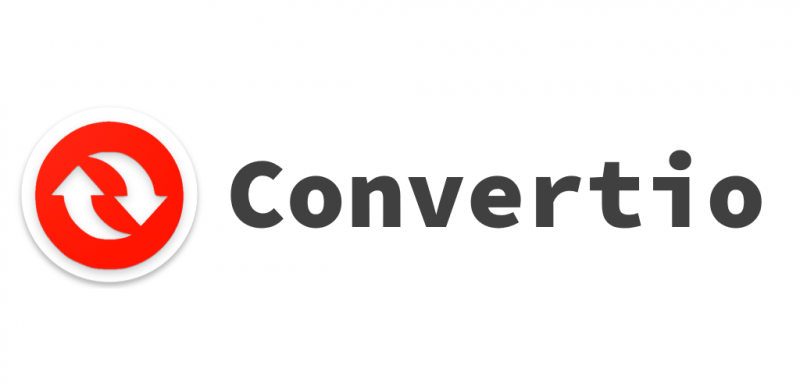 Here is how you can utilize Convertio during the conversion of Audible to MP3 for free.
Head to the main website of Convertio using your PC's browser.
Tick the "folder" icon (that you will see on your screen) in order to add the audiobook files. You of course have to make sure that the audiobooks to convert are readily available to import.
There is this 3-dot icon. Click on it and select the "Audio" option. Look for "MP3" from the options presented.
The conversion will begin as soon as you tap the "Convert" button.
Note: You might sometimes encounter this "Can't determine Type of the Input File". As per many users, this error occurs a lot of times. Since this one is a free online tool that you can access, there really happens a time wherein instances like this will be faced.
Online Audio Converter
Apart from Convertio, you also have this Online Audio Converter as another option to convert Audible to MP3 free. Here is how to use it.
Using your browser, visit Online Audio Converter's website.
By hitting the "Open Files" button, you will be allowed to begin uploading the Audible files that you have on your local folder. The good thing here is that you are even allowed to add files from online platforms like Dropbox and Google drive or even paste a URL if you have.
Make sure that "MP3" will be selected as an output format and that output quality will be changed from 64 kbps to 320 kbps.
The same with the first one, by clicking the "Convert" button, the site will do the conversion. Afterward, you can hit the "Download" button to have the processed files saved to either your Google Drive or Dropbox.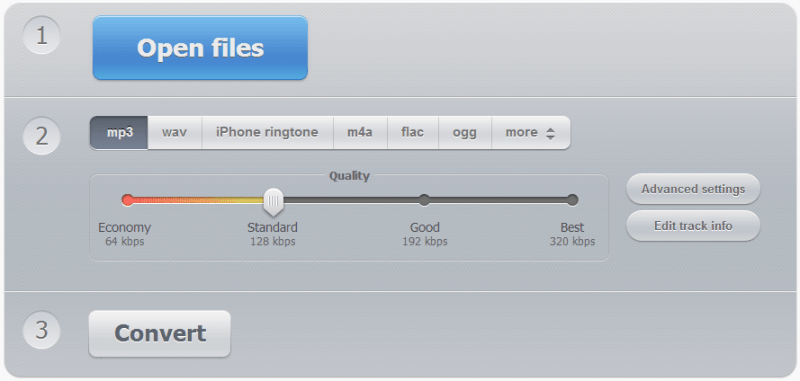 Just take note that since this is free to use, you are only limited to a maximum file size of 10MB. If you are trying to convert one with a size more than this, then an error - "conversion error occurred" – will pop up.
Apart from using these two online tools to convert Audible to MP3 free, is there anything else you can try? Well, you can use the iTunes application! We'll teach you how to use it in the next part.
Part 5. How Do You Convert Audible to MP3 Using iTunes?
Apart from learning how to convert Audible to MP3 free using online methods, there is still another way to do the conversion. And, that is via the help of free applications like iTunes.
How can you do the conversion then? You can follow these steps.
Step #1. Make Sure You Have The iTunes App
You can easily install the iTunes application. Simply download it if you don't have it yet on your PC. Once opened, you can start authorizing your Audible account. Do it by heading to the "Account" button, then "Authorization", and then you can authorize your Audible account. A new window will be seen so make sure to put all your Audible information and tick the "Click here to complete your activation!" option to complete the authorization process.

Step #2. Begin Adding Audible Audiobooks
In order to add the Audible audiobooks on your iTunes application, you need to click the "File" button and then choose "new", then "playlist". By doing so, you will be able to create a new playlist and have it renamed after your audiobook's title. Begin dragging the audiobooks into this new playlist created.
Step #3. Burning A CD
Here, you need a blank CD to proceed. Insert this blank CD on your PC's drive and then select the new playlist created. Afterward, click the "Burn Disc" button and select your CD burner. Make sure to input the speed and tick the "Burn" button once done.

If the single CD won't be able to hold the audiobook (as it might be long in length), you can have the burn the audiobook into multiple CDs. Don't worry, a warning note will be shown on the screen in case the single CD cannot accommodate the burning of the audiobook desired.
Step #4. Do The Importing Of The Audiobook
In order to import the audiobook, head to the "General Preferences", then "Edit Preferences", and tick the "Import Settings". Make sure to select the "MP3 Encoder" button and then click "OK" once everything is set.
Now, you have to reinsert the burned CD and then highlight and select the "Import" option. The iTunes app will then import the audiobooks file onto its library but this time, in MP3 format.
The good thing while doing this option is that you can even use the CD on your car and iTunes is totally free to install. However, some would say that the process would be more complex compared to the other methods.
Part 6. Summary
From the information presented, you would surely agree that there are several methods to convert Audible to MP3 free. And, some users might find those effective. But for us, it is still always best to use professional applications like this DumpMedia Audible Converter. Anyway, if you tried any of those presented, or you have other recommendations, feel free to comment down below! We'd love to hear from you.