If you like audiobook listening, you will be so happy to know more about the platforms that can give you the perks that you might be looking for. Actually, in the audiobook industry, there are two popular apps – Scribd vs Audible.
If this is the first time you will create an account, you might be thinking about which one of these apps, Audible vs Scribd, could be a better option. These two are actually from different sources. The first one, Scribd, is a platform offering the service of providing e-book and audiobook subscriptions to its users whereas Audible is owned and developed by Amazon and is an online audiobook and podcast platform.
As you continue reading this post, you will be learning more information about these two applications, Scribd vs Audible, when it comes to the definition and detailed comparison based on many factors. As we end this article, we will also be sharing a bonus tip if you wish to play your favorite Audible audiobooks on multiple devices.
So, what else are you waiting for? Hop in and begin reading the first part of this post.
Contents Guide Part 1. Scribd vs Audible: OverviewPart 2. Scribd vs Audible: Detailed ComparisonPart 3. Scribd vs Audible: What Is the Best Subscription Service for Audiobooks?Part 4. Bonus: How to Play Audible Books on Multiple DevicesPart 5. Summary
Part 1. Scribd vs Audible: Overview
Before we finally do the detailed comparison between the two - Scribd vs Audible, we would want to give an overview of these applications first by giving you the definition of each.
For first-time users, getting to know about the applications' definition would be somehow an added factor before choosing which app to install or use.
What is Scribd?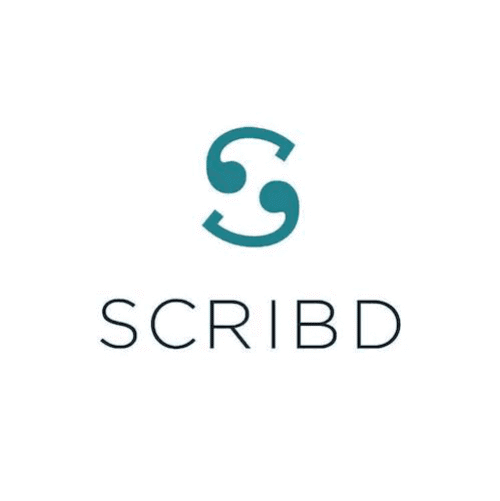 As initially stated in the introduction of part of this article, Scribd is a platform that can give users the ability to access e-books and even audiobooks. This service provider also claims to own a million titles and can host 60 million documents on its publishing platforms.
Scribd was created in the year 2007 and has given several benefits to its users when it comes to providing high-quality e-books, documents, and even magazines. And, as mentioned, it also has audiobooks and surprisingly, even sheet music. The only thing that the subscribers find as a drawback is that they cannot buy books on Scribd. Instead, users can only read those that they want to read.
What is Audible?
Audible, on the other hand, is an application that was launched and developed by Amazon. It is an application that lets its subscribers enjoy podcasts and audiobooks. By using the app, you can get access to millions of audiobooks. In order to fully enjoy what the app can do, paying the subscription fee is a must. It cost 14.95 USD. The good thing with Audible is that you can have the audiobooks purchased and keep those even after you cancel your subscription.
Upon learning the definition of Scribd vs Audible, it could still be difficult to decide right away which app to install. In order to further help you to decide, as promised, we have a detailed comparison in the next part of this article.
Part 2. Scribd vs Audible: Detailed Comparison

Getting to know more details about these two platforms will of course help you select which one is a better service provider. As you continue reading this portion, you will know more information about four of the major factors that you should consider before selecting one.
Scribd vs Audible: Content Being Offered
Of course, the first thing that you must look for on an app is the type of content that it is offering. Scribd vs Audible definitely have differences.
The Audible application offers audiobooks that are only exclusive to them. Meaning, only the Audible subscribers can get access to these audiobooks as others won't be able to find those on any other platforms.
Added to that, since this was launched by Amazon, you can stream to these audiobooks via Alexa (which makes it a lot better especially if you are also doing some stuff while trying to listen to Audible audiobooks). Also, Audible has this option that lets the users enjoy streaming in different languages.
Scribd, on the other hand, can also offer audiobooks to its users. And, apart from audiobooks, it can also give access to magazines, e-books, research documents, and even sheet music. With this, it can be said that Scribd's library is much more diverse compared to Audible.
Once you tried getting a premium subscription on Scribd, you can also access short stories, essays, and even other document files. There is also content that is only exclusive to Scribd premium users.
Scribd vs Audible: Ownership On The Downloaded Files
Both Scribd vs Audible let their users download the audiobooks. But what happens next after having your subscription canceled?
On Audible, once you downloaded an audiobook, you can consider it as your already – a totally purchased item. So technically saying, you are paying for a copy of that audiobook that you can read as many times as you can. The great thing is that even after the cancelation of your subscription, you can still access those audiobooks.
Downloading via Scribd is the same as via Netflix. You can download anything that you want but you are only borrowing it. Meaning, all those previously downloaded will vanish right after your subscription has been canceled or finished.
Scribd vs Audible: Price
Of course, one major consideration before getting anything is the price of the product or service. Scribd and Audible also differ when it comes to pricing. The only thing that is the same to both is the 30-day trial period that they offer (that lets you enjoy the perks without a limited timeframe) helping you check if you will get to proceed in getting the subscription or not.
If you are to choose Audible, the subscription plans range from 7.95 USD up to 14.95 USD. And, users can buy books depending on the number of credits that they earned. The number of credits earned per month would depend on the subscription plan the user availed.
On Scribd, the membership fee is much cheaper, 9.99 USD – already for the Premium package. However, take note that you are not buying the book on Scribd. You can also try out some other bundles being offered such as the ability to access "The New York Times" by paying a fee of 12.99 USD per month.
Scribd vs Audible: Compatibility
Of course, before choosing, you must consider if the service you are about to get is compatible with the device you are using. It would be frustrating to get a subscription and after doing so, the service won't work on the device that you are using.
For Audible, here are the devices that you can use.
iOS devices
Android devices
Windows mobile phones
Kindles
Mac & Windows PC
GPS Devices – Garmin & TomTom
Sandisk & Creative MP3 players
As for Scribd, here is the list
iOS device with an iOS version of 9 or newer including Apple Watch
Android devices in 4.4 version or higher
Kindle devices in OS 4 or higher
Part 3. Scribd vs Audible: What Is the Best Subscription Service for Audiobooks?
Now that you know more about the four factors that you must look into before deciding which between Scribd vs Audible is actually better, can you now choose?
It can be said that both Scribd vs Audible are good platforms offering high-quality services to their subscribers. They both have features that are unique to each as well as benefits and of course drawbacks.
Of course, each would be appealing depending on the users' preferences. Audible is much more focused on providing several audiobooks in different genres whereas Scribd is dealing more with a wide variety of document types.
It is really difficult to say which between the two is a better option as it would depend on the user's viewpoint about the major factors to consider. But if the question would be in terms of providing the better service when it comes to audiobooks, then we have to say that Audible would be the better one since Audible can offer the best and most number of audiobooks the subscribers can stream. Added to that, books purchased via Audible won't disappear even after you stopped your subscription.
Part 4. Bonus: How to Play Audible Books on Multiple Devices
If you chose Audible, and you wish to have those Audible audiobooks playable on any media player that you have, then there is something that you need to do.
Since Audible audiobooks are under the protection of DRM (encryption that hinders any user from accessing the content on unauthorized devices), it could be difficult at first to have those streamed on any device. But there is of course a solution to that. And, that is via the conversion process.
If you wish to convert your favorite Audible audiobooks to MP3 format, a format that is supported by a variety of media players and devices, you must seek help on applications like DumpMedia Audible Converter.
DumpMedia Audible Converter is indeed a trusted app. It can help you with offline streaming as this has the ability to convert audiobooks to MP3 format at a fast speed. While downloading is ongoing, users can assure that the conversion would be lossless. Thus, maintaining the high quality of the output files. Also, it can even keep the chapters and ID3 tags of the output files and can easily remove the DRM encryption of the Audible audiobooks.
How can you use DumpMedia Audible Converter to play the Audible Audiobooks on any device? Well, you only need to accomplish three easy things before finally streaming the converted audiobooks. Here are those.
Step #1. Import The Audible Audiobooks To Convert
By visiting the main website of DumpMedia Audible Converter, you should know what requirements are needed to install the app on your PC. Complete those, follow the installation steps, launch the app, and then start adding the Audible audiobooks by using the "Add Files" button or simply dragging and dropping the files.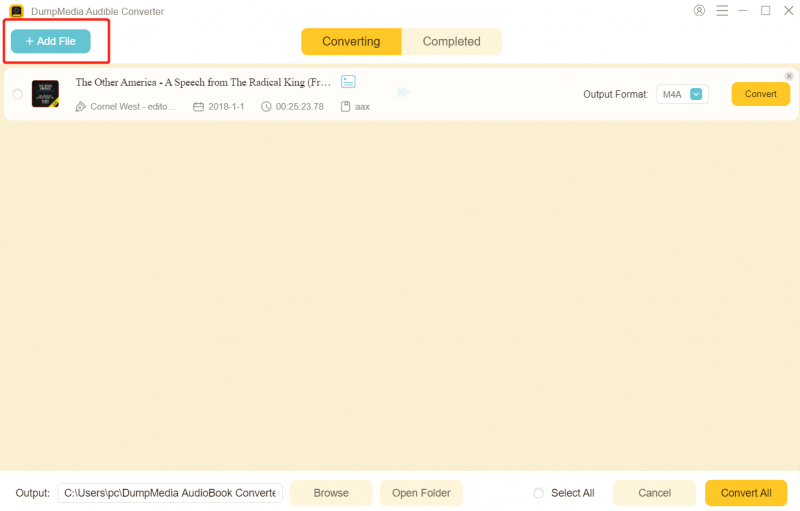 Step #2. Selection Of MP3 As The Output Format
There are actually several output formats supported by the app. You must choose MP3 as the output format from the selections available. Defining an output folder would also be an advantage since you can easily access the converted files once the process has been done.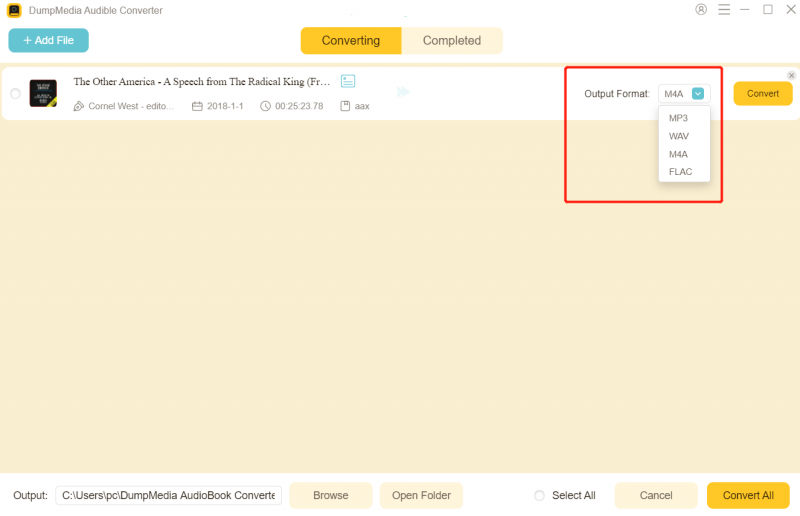 Step #3. Wait Until It's Over
After a few minutes, because DumpMedia Audible Converter has a fast conversion and downloading speed, all the converted files will be available and ready for streaming. You just have to tick that "Convert" button and the app will do all the work. This should only take a while.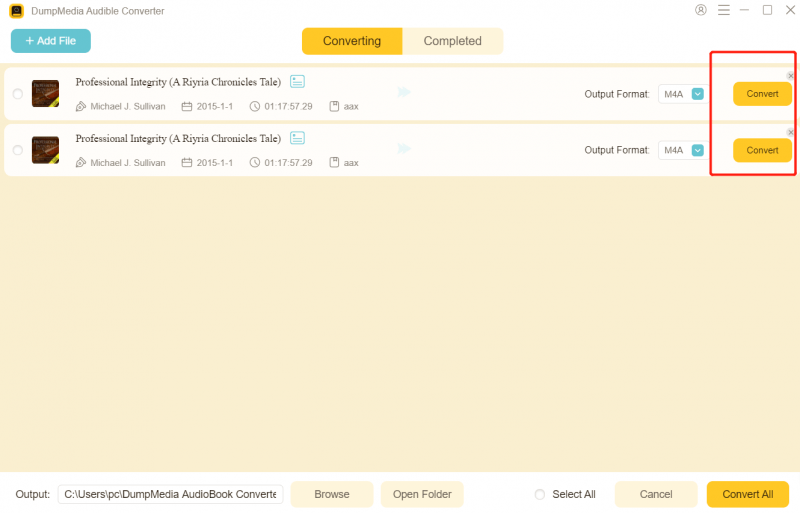 Once you have the converted files, you can now transfer those to any device or media player and start streaming offline because the DRM encryption has been removed by the app as well while conversion is ongoing. The good thing about using DumpMedia Audible Converter is that the flexibility of audiobook streaming has been widened since you got to have the ability to move those files on any drive or device.
Part 5. Summary
Deciding on which one is better Scribd vs Audible, could be hard for some. However, it is suggested to look at the major differences and similarities of each and perform a detailed and comprehensive checking before subscribing to one.
They differ in some ways. And, each has features making them appealing to subscribers. If you have any thoughts that you wish to share about this topic, we will be happy to read some comments in the below section. Feel free to leave any questions as well and we'll back to it with answers!