Audiobooks are now part of people's everyday lives. Nowadays, you can stay away from books, newspapers, and magazines, and still get updated with the latest stories just by listening using your mobile phone.
If you have been an audiobook lover for some time now, then you must be using some audiobooks platform such as Audible.com. Ever wonder how to download those audiobooks and remove Audible DRM (Digital Rights Management) protection those files have?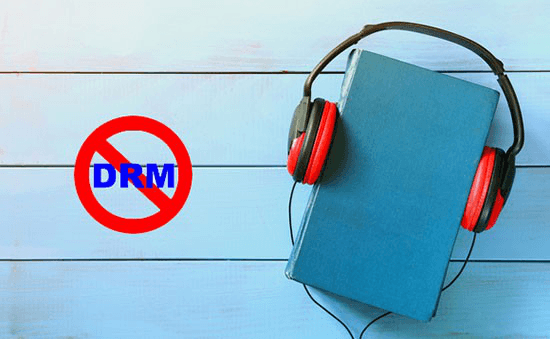 If you are one of the many people who are experiencing a dilemma of playing your Audible audiobooks in any type of media player and even sharing those with others, then you must get to know the ways how that would be possible – and the limitation you must consider to be successful is this mentioned DRM protection.
Are you aware of what this term means? If not, we will explain the definition of it in the first part of this post.
Contents Guide Part 1: What is DRM Protection?Part 2: Is Audible Unlimited?Part 3: How Do I Remove DRM from Audible?Part 4: Audible DRM Removal Tool OnlinePart 5: The Bottom Line
Part 1: What is DRM Protection?
DRM, known as well as Digital Rights Management, is protection being used by owners and content creators to protect their works from illegal copying and playing on other unauthorized devices and gadgets. And, audiobooks coming from Audible.com also have this protection.
According to them, they wanted to offer each user the best audiobook listening experience by having an approved list of "Audible Ready" devices. This DRM is a policy that limits Audible users to download and save their favorite audiobooks on up to ten devices – five computers and five mobile gadgets.
DRM protection is indeed great. However, this hinders many individuals from enjoying the files in any media player they want.
Tip: You may want to know if it is legal to remove Audible DRM. You can see the answers in Quora.
Since the topic in this post will be circling removing Audible DRM, let us also get to know more about Audible.com and what it offers to its valued consumers.
Part 2: Is Audible Unlimited?
Audible.com is a website dedicated to offering an amazing number of audiobooks for all people around the globe. If you are looking for stories falling into several different genres, you can find a book specific to what you want on this site. You can listen to speeches, radio shows, poetry, interviews, and many other recorded contents.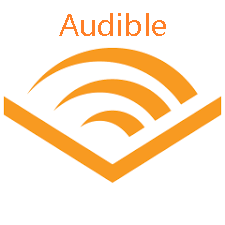 Audible is a company under Amazon and is widely popular as a platform for sharing ideas and stories in terms of recorded audio spoken providing entertainment to every user. It has been known as one of the best audiobook sites alongside with Google Play Books, Kobo, Nook Audiobooks, Audibooks.com, and more.
Tip: You may want to know is audible free with Amazon Prime. Check this link.
If you wanted to try listening to audiobooks via Audible.com but still do not have sufficient funds, you do not need to worry that much since it also offers free audiobooks which you can enjoy. You can even have those downloaded assuring that you will not be encountering any copyright issues.
These free audiobooks can be enjoyed during the thirty days trial period and are mostly in MP3 format which means that you can easily have these played in a variety of media players available.
Now, if you have been enjoying Audible.com and you are currently paying a fee to unlock all features it has and still wanted to keep all those audiobooks you love for streaming on any device, then know about the ways to remove Audible DRM.
Part 3: How Do I Remove DRM from Audible?
Removing the DRM protection of those audiobooks purchased from Audible.com could be tricky and burdensome for users who are not aware that mentioned could be possible.
You might be looking for a guide to remove Audible DRM for quite a long time now but still haven't seen the best idea which will best fit and suit your needs. Well, fortunately, we are here to back you up with ways you can try using.
First Thing: Download Audiobooks From Audible.com
The initial thing that you need to do in order to remove the DRM protection of each Audiobook you purchased from Audible.com is to have those downloaded. And, there are two ways you can do that – if you are using an iOS app or a Windows app.
For iOS Application
You can proceed with downloading by heading to your Audible application, signing in, and heading to the "My Library" button followed by hitting the "Cloud" option. On the screen, the list of all the audiobooks purchased will be shown.
In order to download, you just need to hit the audiobook cover. You need to ensure that the device you are using has been connected to a stable internet connection for successful downloading.
For Windows Application
If you are using a personal computer, you need to do the same process. You just have to open your Audible application, head to "My Library" and simply look for the audiobook to be downloaded. After that, tap on it, and then the downloading process will begin shortly.
After performing the above, your audiobooks will be ready on your device.
What would then be the next step? Of course, we are now to proceed with the removal of the DRM protection.
Second Thing: Find Audible DRM Removal Tool
In removing the DRM protection of the audiobooks purchased from Audible, you would be needing a third-party tool that has the power to remove Audible DRM.
If you would try searching over the net, you would be seeing a bunch of options to remove Audible DRM. However, we are truly recommending this software application with proven results – the DumpMedia Apple Music Converter.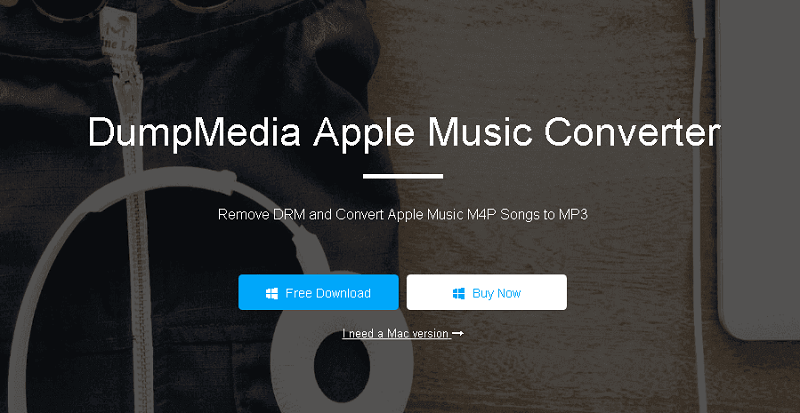 This DumpMedia Apple Music Converter is a tool capable of removing the DRM protection of your most loved audiobooks. This is a reliable and trusted software with numerous amazing features in it. Apart from DRM removal, you can use this one as a way to convert and transform your files to any format you desire. You can have it saved in MP3, AAC, WAV, FLAC, M4A, and more.
In order to use this, you can simply follow below step by step guide.
Ensure to download and install this DumpMedia Apple Music Converter.
Look for the audiobook to be converted and setup the resulting format.
Proceed with the conversion process.
Each step will be discussed in detail in the next texts.
Step 1: Ensure To Download And Install This DumpMedia Apple Music Converter
Firstly, you need to have this tool, DumpMedia Apple Music Converter downloaded and installed on your personal computer. This is highly compatible with both Windows and Mac computers. Therefore, you have nothing to worry about compatibility. In addition, you can navigate this easily since it has a user-friendly interface.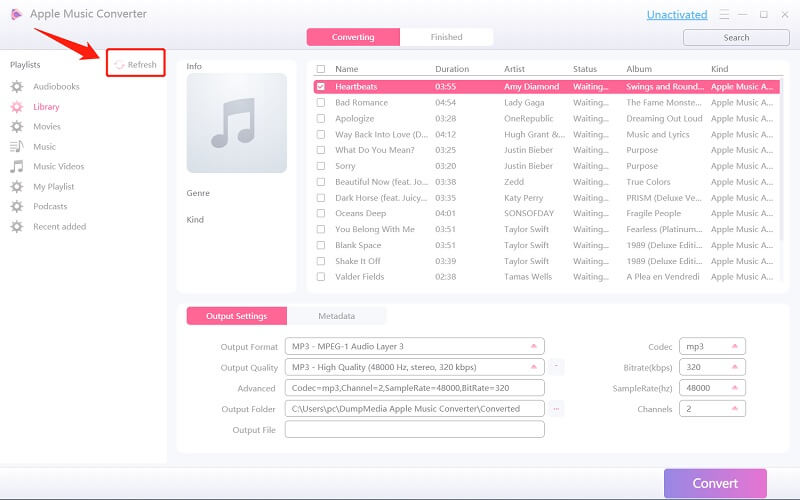 Step 2: Look For The Audiobook To Be Converted And Setup The Resulting Format
After you have completed the first step, you can now look for the audiobooks you wanted the DRM protection to be removed. Once chosen, just import the file onto the program.
If you want to import more than one file at a time, that is surely possible since the application can support batch conversion.
Once imported, you must choose the resulting format from the list that you will be seeing on the screen (you have a lot of options to choose from). You can also do some basic editing in this step.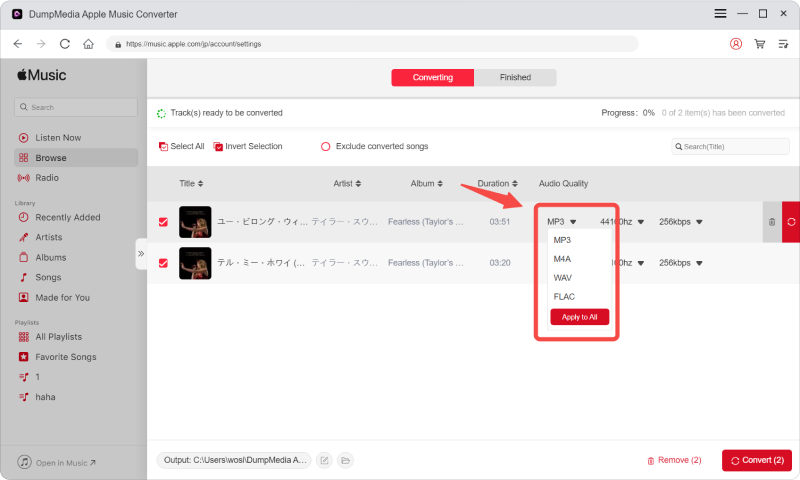 Note : In this step, you need to ensure that audiobooks downloaded from Audible.com will be saved and imported on your iTunes application (which works well with Windows or Mac computers).
Step 3: Proceed With The Conversion Process
Now that everything has been set up correctly, you can now hit the "Convert" button to finally begin the process. Alongside conversion, the issue with DRM protection will be solved since that will be removed from the file after a few minutes of the conversion process.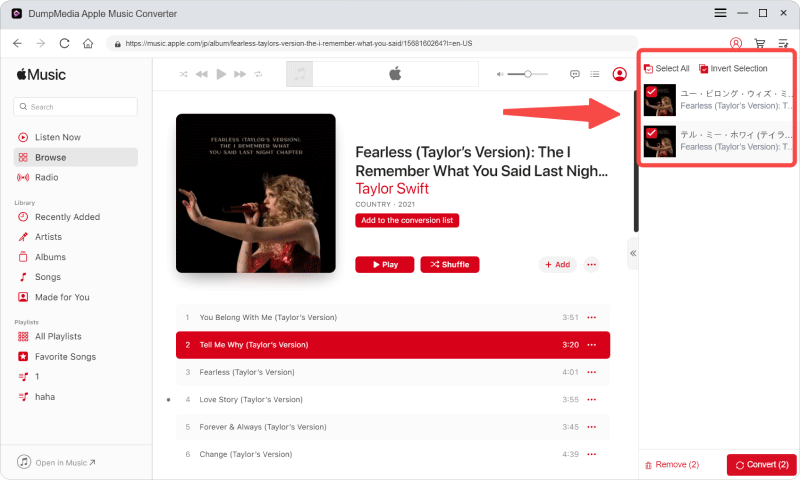 Remember that you can use any tool you want but this DumpMedia Apple Music Converter is the best we recommend. If you need to and convert music to other formats like MP3, DumpMedia Apple Music Converter can also help you.
Tip: If you are looking for more methods to convert Audiobooks, I highly recommend this article to you. And if you look for a professional converter that focuses on the conversion of Audible books, I would recommend you DumpMedia Audible Converter. It can convert Audible AA/AAX files to MP3 and keep the original audiobook information.
Part 4: Audible DRM Removal Tool Online
Are you looking for something you can use to save the audiobooks but wanted to avoid the hassle of downloading and installing a software application to your personal computer?
You can try using an online recorder tool to remove audible DRM!
Have you heard about the Apowersoft Free Online Audio Recorder? You can try utilizing this recorder. It has the ability to record audios and save those in MP3 format. You can easily access this on the web and use it as long as you have a stable internet connection.
However, there are cases that the quality of the output from recording tools is not that good. But still, if you wanted to try it, there is no harm in doing so.
Part 5: The Bottom Line
You can easily remove audible DRM with some amazing software with you.
Are you looking for the same solution? Why not use the above?