Are you a Windows 10 user and you have favorite movies in MPEG formats on your hard drive that you want to play DVD? Then you might be wondering how you can burn MPEG to DVD Windows 10. Burning your favorite MPEG movies to a DVD allows you to view them wherever you are on your personal home theaters. Plus, they are more enjoyable to watch on your TV's big screens than on your small computers.
So in this article, we give you two easy methods you can use to burn MPEG to DVD in Windows 10 for free! Then as a bonus tip, we will also provide a step-by-step guide on how to convert your MPEG files to other formats using DumpMedia Video Converter. But before that, let us take a quick look at the definition of MPEG videos in the next section.
Contents GuidePart 1. What Is A MPEG VideoPart 2. Methods to Burn MPEG to DVD in Windows 10Part 3. Recommended Way to Convert MPEG to Other FormatPart 4. Wrapping It Up
Part 1. What Is A MPEG Video
Actually, MPEG, an acronym for Moving Picture Experts Group, is not a multimedia format but it is a group of experts who are developing audio and video encoding standards. Now, the standard video formats introduced by this group are named as MPEG videos. MPEG was developed to solve the problem regarding standard audio and video formats and also for better quality by using more complex methods for encoding.
MPEG-1 files are popularly used on VCDs (Video CDs), MPEG-2 on SVCDs (Super Video CDs) and DVDs, MPEG-3 Audio Layer on audio compression for creating quality CD sounds, and MPEG-4 on audio and video encoding purposes under low bandwidths.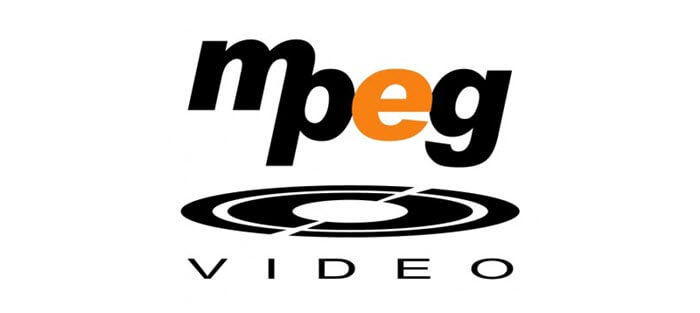 Part 2. Methods to Burn MPEG to DVD in Windows 10
Method 1. Burning MPEG to DVD Using Windows 10's Built-in Feature
To burn a MPEG video to DVD using this method, follow the steps below.
Insert your blank DVD into your PC's burner drive.
Launch File Explorer or Windows Explorer.
Navigate to your MPEG file's location on your computer.
Select your MPEG file.
Right-click on your file and then click on the Send to Choose the drive of your inserted DVD.
Enter the name you want for your DVD disc on the Disc title.
Choose With a CD/DVD player then click on the Next This will copy your MPEG file to your empty DVD. When the process is completed, the DVD burner drive will open in a new window. If no window will open, just launch the File Explorer on your computer and select the drive where you copied your MPEG file.
Now click on the Drive Tools tab and click on the Finish burning option under it. This will now burn the MPEG file to your DVD. Wait for the process to finish.
NOTE:
If you are going to burn other video formats, you can only play the DVD you are going to burn using Windows 10's built-in DVD burning feature on computers and DVD players supporting your file format. Except if you burn files like VIDEO_TS to DVDs because this will create video DVDs that you can watch on any player for DVDs. However, the majority of modern DVD players now support many file formats.
People Maybe want to know:
How to Burn MP4 to DVD in Windows 10?
Method 2. Burning MPEG to DVD using Windows Media Player
Windows Media Player is not a stranger to Windows users because it is Windows' default media player. Aside from playing multimedia files, it also provides facilities for burning data DVDs. You can also use this tool to copy videos, pictures, and music from your PC to blank CDs or DVDs, which is known as burning. To burn MPEG to DVD using Windows Media Player for free, follow the steps below.
Launch the Windows Media Player application and click on the Burn tab.
Drag your MPEG files from Windows Media Player's Library to Burn's panel found on the interface's right side. Note that you can adjust your imported files' order. Also, you can import other media files such as images and music files to burn to a data DVD.
Click on the drop-down button at the rightmost side of the Start Burn button. Choose Data CD or DVD since you want to burn MPEG to DVD. Then insert your blank and writable DVD into your computer's disc drive.
Finally, click on the Start Burn button. Your MPEG file will now be burned to your data DVD. Just wait for the process to be completed.
NOTE:
The Windows Media Player application can only burn a MPEG file to data DVDs. So if you are planning to burn MPEG videos to video DVDs for playback on your DVD players or for sharing, you cannot use this method.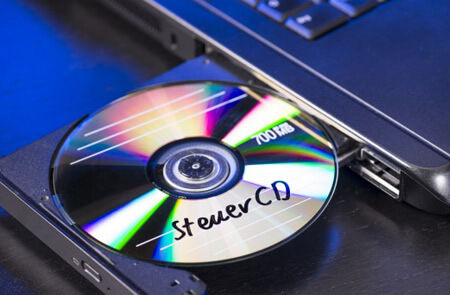 Part 3. Recommended Way to Convert MPEG to Other Format
We recommend using DumpMedia Video Converter as a tool for converting various multimedia files to other formats. DumpMedia is a powerful and high-speed all-in-one audio and video converter, downloader, editor, and player. It can convert your multimedia files into many formats with minimum quality loss. Enjoy the convenience of a friendly interface equipped with a lot of features to meet all of your video needs.
Features of DumpMedia Video Converter
Enhancement of video quality. Fix dark, overexposed, and shaky videos by upscaling from SD to HD video resolution and adjusting the brightness and contrast of your videos.
Video editing. Clip, crop, rotate and add watermarks to your videos. Aside from the brightness and contrast, you can also adjust the hue, saturation, and volume of your videos. You can even combine multiple videos into one single file and preview the results in real-time.
Video and audio conversion. Convert your audio and video files to your desired high-quality formats to eliminate playback incompatibility issues.
Support for various devices. DumpMedia supports many devices such as iPod, iPad, iPhone, Samsung Galaxy, Blackberry, Nokia Lumia, Google Nexus, and others.
Supports video conversion to and from different resolutions. Convert your videos to and from SD, HD, FHD, and UHD resolutions. You can also rip your homemade DVDs to MP4.
Ultra-high video conversion speed. Convert your video files 6x faster than normal without quality loss and re-compression.
For more information about DumpMedia and its supported formats and devices, feel free to check out this page link.
Now, to convert your multimedia files to your desired formats, download the software first and follow the steps below:
Step 1: Download and launch the DumpMedia Video Converter
Step 2: Add your video file to the application
Step 3: Choose your desired output format and destination folder
Step 4: Start the conversion process
Below are the more detailed steps for converting your media files to your desired format using DumpMedia.
Download and Launch the DumpMedia Video Converter
Before you can start using the application, of course you need to download the software first. The good news is, DumpMedia has a free Mac version for you to try the software first before you decide on whether it is the right tool for you or not but we assure you that you will not be disappointed with its features.
After downloading the DumpMedia installer, launch the application by following the steps below for MacOS operating systems.
Click on the Launchpad icon in your computer's Dock. The launchpad icon is a gray circle with a darker gray rocket at the center.
Type DumpMedia on the Search bar at the topmost part
Hit the Return button on your keyboard to launch the application.
Add Your Video File to the Application
Click the Add Files button located at the top-left section of the interface to import your files or you can drag-and-drop them directly into the main interface.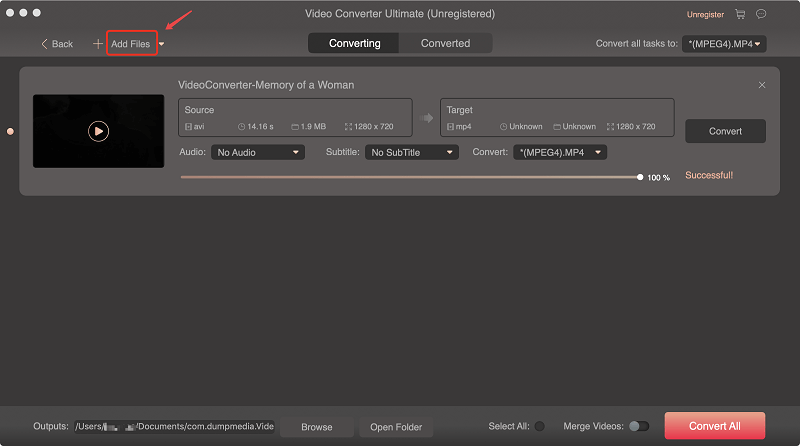 Choose Your Desired Output Format and Destination Folder
Look for the Convert all tasks to text at the top right corner of the interface. Select your desired output format. At the bottom of the interface, click on the Browse button and browse your computer to the desired destination folder of the converted files.
Start the Conversion Process
Click the Convert button to start the conversion of your media file. Wait for the conversion to complete.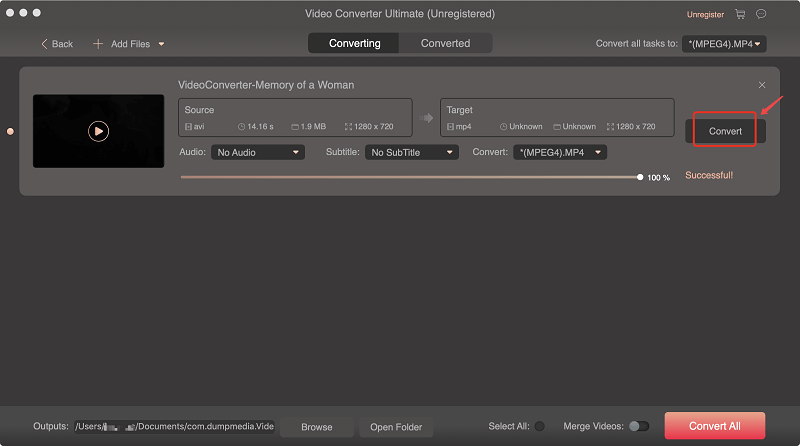 Part 4. Wrapping It Up
In this article, we discussed what MPEG videos are and the step-by-step guides on two methods on how to burn your MPEG videos on a DVD in Windows 10:
Using Windows 10's built-in DVD burning feature
Using Windows Media Player
Then, as a bonus tip, we gave you our most recommended multimedia converter software for your MPEG files before you burn them onto a DVD - DumpMedia Video Converter Software.
For more guides on other software issues and how to solve them, you can check out our other article topics found in this link.