Have you purchased DVD discs from another country or another region? Then, you might have encountered the issue where the DVD player in your home country or region can't read it. For instance, it might show an error that says "Incorrect Region Code."
This is due to the fact that the DVD might have its own region codes for copyright protection. In this article, we'll talk about how to bypass DVD region codes, and work your way around watching the protected DVD disc. We'll give you a guide as to how to unlock your DVD's region codes and be able to watch the content freely as you wish. Let's get started.
Contents GuidePart 1. What Are DVD Region Codes?Part 2. Two Ways on How To Bypass DVD Region CodesPart 3. How To Convert Ripped DVD Files To Other FormatsPart 4. In Conclusion
Part 1. What Are DVD Region Codes?
When you say DVD region codes, you are referring to a technique of Digital Rights Management (DRM). It is copyright-protected and the said DVD containing the protection technology will only play in a specific region.
DVD region codes help television companies and film distributors control certain aspects of a particular release such as its release date, content, and price. These will vary based on the region or area the DVD containing region codes is at.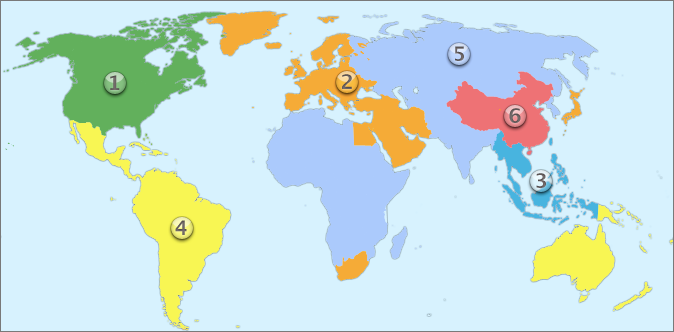 DVD players that are region-locked will play DVD discs that are encoded only on their specified region. There are various DVD region codes. How to bypass them will be stated later. The different regions are stated below:
| | |
| --- | --- |
| Region Code | Area |
| | |
| 1 | United States, Canada, Bermuda, Puerto Rico |
| 2 | Europe (excluding Ukraine and Belarus), Greenland, West Asia, Egypt, Japan, French Guiana, South Africa |
| 3 | Southeast Asia, Taiwan, South Korea, Macau, Hongkong |
| 4 | Carribean (excluding Puerto Rico), Central America, Mexico, South America (excluding French Guinea), Oceania |
| 5 | Africa (excluding South Africa and Egypt), Belarus, Ukraine, Russia, South Asia, Central Asia, North Korea, Mongolia |
| 6 | Mainland China |
| ALL | This means the discs have all numbers 1 to 6 flags set. Thus, the disc can be played at any location and using any player. |
Because of DVD region codes, it will be impractical for DVD collectors to purchase DVD discs from other countries. This is because they cannot play it on their own DVD players once they get back to their home town. However, this doesn't mean there's no way around it.
There are multiple ways to go around DVD region codes, how to bypass it, and play the DVD as you want it to. For instance, the DVD player's hardware can be updated. Or, you can modify the DVD player into one that can change region codes for an infinite period of time. Finally, you can also use a special DVD ripper in order to convert the DVD into digital files.
Part 2. Two Ways on How To Bypass DVD Region Codes
Method 1. By Ripping DVD To Digital Files
In this section, we will tell you about DVD region codes, how to bypass it, and copy discs as a way around the problem. One of the best ways to bypass DVD region codes is to rip and copy the disc. The tool you can use for this is WinX DVD Ripper.
The said software can help you bypass or unlock DVD region codes and convert discs to digital file formats. The audio, video and subtitles will be preserved if you use WinX DVD Ripper. Thus, once you purchase DVD regions, you can freely watch it anytime you want to.
Here are the steps for ripping discs and working your way around DVD region codes (how to bypass it):
Step 01: Download WinX DVD Ripper on your Mac computer or Windows PC.
Step 02: Insert a disc with a DVD region code into your computer's DVD-ROM. Launch WinX DVD Ripper. Then, press the button for "DVD Disc." Or, as an alternative, you can place a DVD folder or your ISO image instead of the actual DVD disc. Once this is done, WinX DVD Ripper will automatically check the disc.
Step 03: Choose a particular output format that you want. There are a variety of output formats to choose from in this case.
Step 04: Select a folder where you will save the ripped DVDs. Make sure it is easy to find. If possible, try to avoid saving the ripped discs on drive C.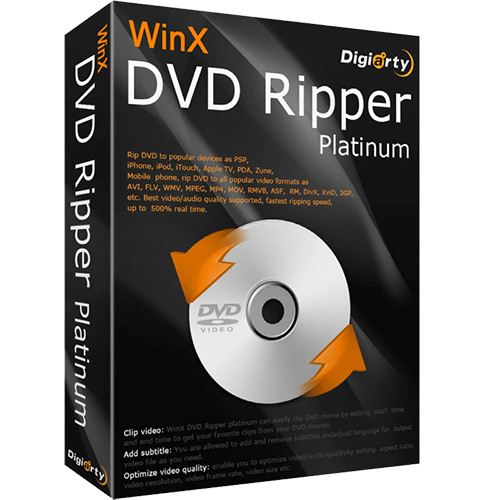 Step 05: Press the button for RUN. Now, it will convert or rip the region-protected DVD disc. Now, once you have ripped it, DVD region codes, how to bypass it, has been done.
Important Note: It is not recommended that you rip and convert DVD discs into digital files at it is protected by international, national, and local laws. You must be wary of the copyright protection laws in your country and do the process at your own discretion.
Method 2. By Unlocking The DVD Drive Region
You can also change the region code of your Mac computer's or Windows PC's DVD drive. In this section DVD region codes, how to bypass it, will be taught to you by unlocking the physical DVD player on your computer.
#1: For Windows PC
Step 01: Go to "My Computer." Then, open "Properties."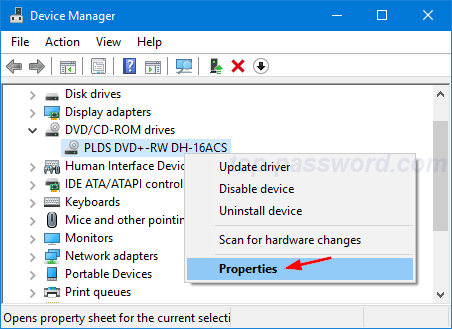 Step 02: Right-click the drive for DVD.
Step 03: Press "Hardware." Then, press "Properties."
Step 04: Press the "DVD Region."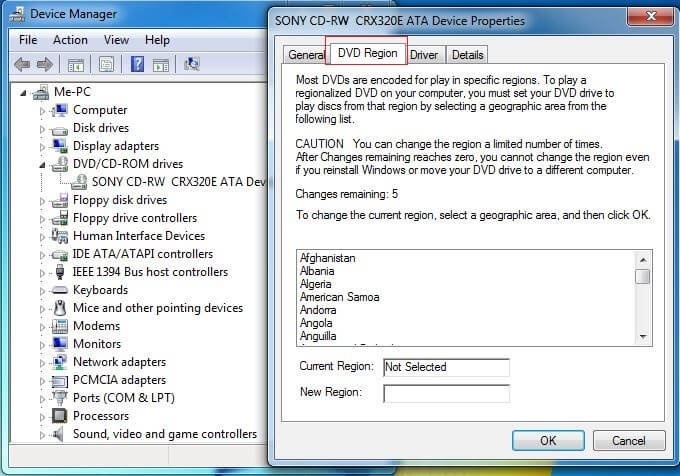 Step 05: Change the region code depending on what you need.
Step 06: Press OK in order to confirm.
#2: For Mac Computers
Step 01: Insert your DVD disc within the optical drive.
Step 02: Choose a region for the optical drive once a dialog box shows up.
Step 03: Ensure that the region code you have selected is valid. Select it after you have pressed "Change Region To."
Step 04: Press "Set Drive Region.
Step 05: Finally, press "Lock" in order to save the new settings.

Part 3. How To Convert Ripped DVD Files To Other Formats
Once you have ripped the DVD disc using WinX DVD Ripper for DVD region codes, how to bypass them, and work around it, you can convert the files from one format to another. For this, you have to use DumpMedia Video Converter. The said tool is a great way to convert media files from one type of format to another.
It can also be used to download videos (and audio) if you are having problems with sites such as YouTube, Vimeo, Instagram, and SoundCloud. In this way, you can still view the video after downloading them even if you are having trouble with the said sites.
Part 4. In Conclusion
In these articles, we've talked about DVD region codes, how to bypass them, and how to work your way around DVD drives in computers. We've recommended changing the settings of your computer's optical drive or using WinX DVD Ripper.
We also recommend that you use DumpMedia Video Converter to convert from one file format to another once you have ripped the DVD disc. In this way, they become compatible and portable with other formats.
How about you, what's your go-to method for bypassing or unlocking DVD region codes? Let us know in the comments below.