Files with the.TS extension are commonly used in DVDs. However, if you want a more portable format, you might need a file with the.MP4 extension instead of the.TS extension. This is because MP4 is a widely supported media container.
In this article, we will show you how to convert TS to MP4 in a few simple steps. We will introduce software that will help you do this. MP4 files are great alternatives to TS files because they can be used on most devices without the need to install third-party apps. Let's get started in order to learn more about how to convert TS to MP4.
Contents Guide Part 1. TS Vs. MP4: A Detailed ComparisonPart 2. The Best Tool To Convert TS To MP4Part 3. How to Convert TS to MP4 with VLCPart 4. In Conclusion
Part 1. TS Vs. MP4: A Detailed Comparison
In this section, we will dig deep into what is TS and what's MP4. In this way, you'll know more about these two media container formats and know which one is the best for you and your needs. Let's get started.
#1: What Is A TS File?
A TS file is used in developing video files that are put into storage in DVD disks. This is called a Video Transport Stream file and is utilized in order to store MPEG-2 compressed data for videos. This video stream file format has the.TS extension and has video data contained within it. It also has a set of interactive features within a DVD disk including tables and menus that can be chosen and opened by viewers.
When it comes to playing.TS files, you can use common DVD players you have at your house or office. In addition, video applications and programs for creating DVDs can be used to play.TS files. The popular media player VLC can also be used to open.TS files. There are also applications for Windows, Mac, and Linux that can be used for opening this type of file.
TS files can be converted into other file formats as exemplified in the conversion tool DumpMedia Video Converter above. The said file format, with its interactive features, is still best for storing video data in DVDs.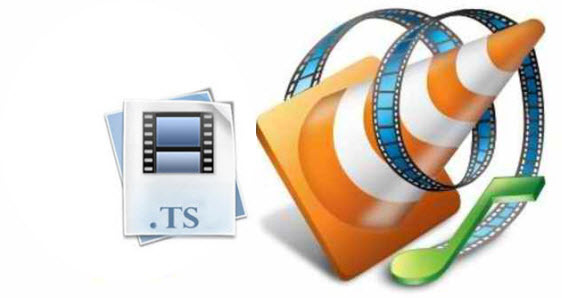 #2: What Is An MP4 File?
A file that contains the extension. MP4 is actually the abbreviation for that of a MPEG-4 video file. This file format is compressed and might contain audio, video, and subtitles. MP4 is a widely supported file format that is compatible with various operating systems.
It comes as a very portable file format since it can be used in a variety of devices including desktops, laptops, tablets, and smartphones. The file format is popular on the Internet as well. This is because it has a smaller file size due to its compressed nature. Thus, an MP4 file is usually the file format you get when you download videos from the net.
Opening an MP4 file is very easy as it is supported by most, if not all, video players out there. With Windows and Mac operating systems, you don't need to install a third-party application to open MP4 files. Usually, QuickTime Player and Windows Media Player are enough to use for this file format. Mobile devices can open MP4 files as well without having to install third-party applications. That's the beauty of the MP4 file; it can be used on almost any device possible.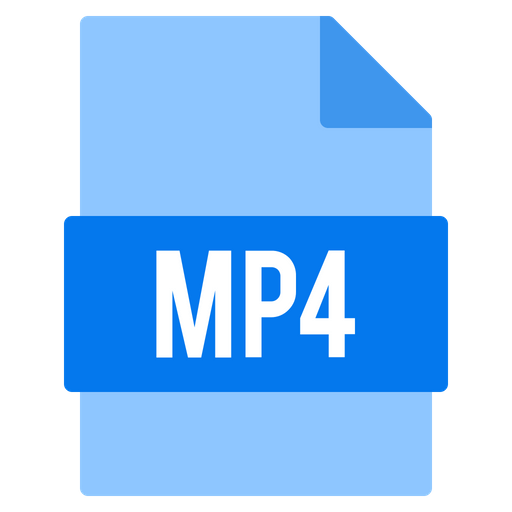 In the next part, let's proceed to how to convert TS to MP4.
Part 2. The Best Tool To Convert TS To MP4
Converting video files from one format to another necessitates the use of a video converter. There are a lot of options out there from online converters to seemingly amazing third-party applications. The sad thing is most of these options are filled with ads and adware. With a multitude of marketing banners and the like, you might be confused as to which tool or link actually converts your videos.
We're here to help you convert TS to MP4 that's why we'll suggest that you use DumpMedia Video Converter. This tool will help you convert video files from one format to another and that includes converting TS to your favorite MP4 format.
Here are the steps on how to use DumpMedia Video Converter to convert TS to MP4:
Step 01: Download the tool from its official website.
Step 02: Install the tool on your Windows PC or Mac computer.
Step 03: Open DumpMedia Video Converter on your computer.
Step 04: From the two options that come up, select "Video And Audio Convert."
Step 05: Select the TS file you want to convert to that of MP4.
Step 06: Choose the options or settings that you wish. Make sure you choose MP4 as the format you wish your TS file to be converted to.
Step 07: Follow the instructions that will come up next.
Step 08: Wait until the entire conversion process is finished. The speed will depend on the size of the file you wish to convert.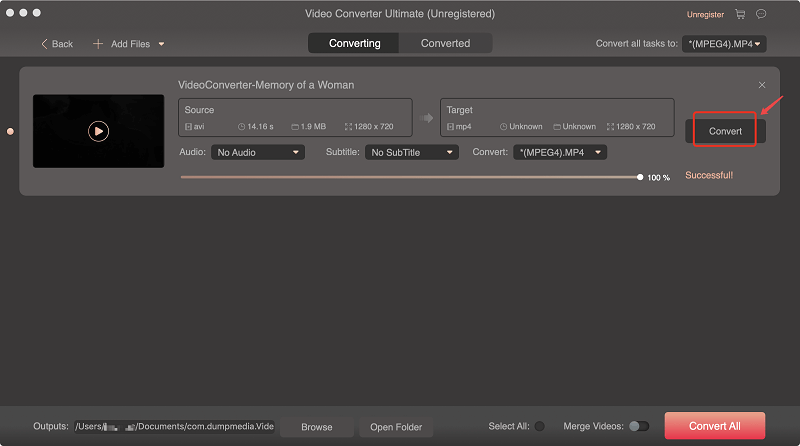 That's it! These are the steps you should follow when using DumpMedia Video Converter to convert TS to MP4. The said tool is very powerful and allows a variety of capabilities to fit your power-hungry media needs. (If you also want to keep the music to the format you like from streaming platforms, such as Apple Music and Spotify, it's wise to choose an Apple Music Converter and Spotify Music Converter.)
DumpMedia Video Converter can be used to download media files from sites such as SoundCloud, Vimeo, YouTube, and Instagram. You can use it to enhance video quality and convert these media files to formats supported by most devices.
The tool supports a wide range of media formats that you can take advantage of. If you want to convert from one format to the next, you can do so with DumpMedia Video Converter. It has robust capabilities and features that will be the next heavyweight champ of tools for content creators.
Part 3. How to Convert TS to MP4 with VLC
VLC is a very popular media player for it can play many video formats. You can also use it to convert TS to MP4. It is convenient to use. Here are the using steps:
1. Download and install VLC.
2. On the "Open Media" window, click the "+Add" to add your TS files.
3. Now click "Convert/Save" to open the conversion window.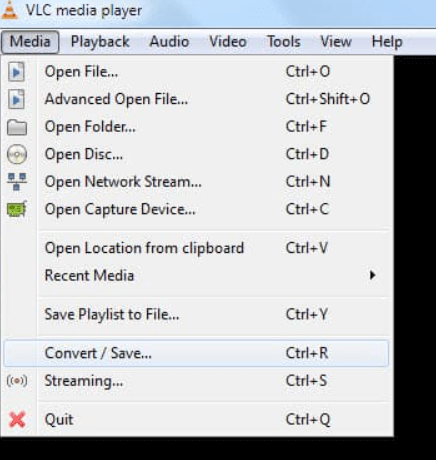 4. Finally, click the "Browse" to set file name and the file destination. Then click the "Start" button to start the conversion.
Part 4. In Conclusion
In this article, we've told you how to convert TS to MP4 easily. We recommend that you use DumpMedia Video Converter for this reason as it is a great tool that can convert a lot of media file formats. It can also be used to download videos and audio as well.
We ended the article with a detailed explanation of what a TS file and what an MP4 file is. TS files are usually used for storing video data on DVDs. This is because they have interactive menus and tables. On the other hand, MP4 files are used for portability and compatibility. This is because they are supported by a wide range of devices and operating systems.