Being among the world's best services for streaming music, Apple Music gained millions of subscribers streaming and listening to its more than 50 million collections of tracks.
But, like similar technologies, Apple Music problems cannot be avoided and a lot of users worldwide have reported problems with the app while using it - from the app not appearing to failed music streams.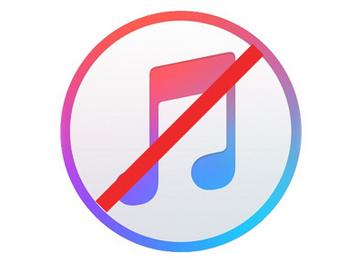 So in this article, we have compiled 5 of the common problems encountered by users of Apple Music on Android, iPhone, iPod, and iPod. Plus, we will also give your solutions on how to get rid of each problem.
Contents Guide Part 1. 5 Apple Music Problems and Their SolutionsPart 2. Getting Rid of Apple Music Problems by Converting Your Apple Songs For Offline PlaybackPart 3. Wrapping It Up
Part 1. 5 Apple Music Problems and Their Solutions
Problem 1. Apple Music Not Playing on Android
Since the release of the Android app for Apple Music, it has obtained different reviews from its users. Some gave low ratings because they always experience bugs while using the app which is very frustrating. Most issues were reported by users of Samsung Galaxy S6, Galaxy S8, Galaxy S9+, LG, Honor phone, and others.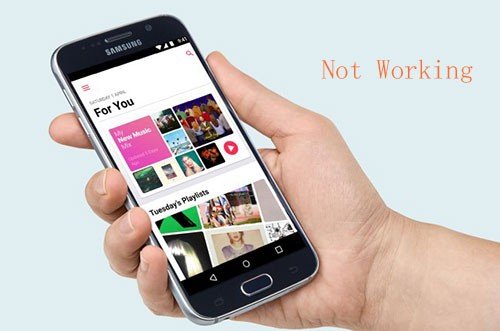 Below are the common problems with Apple Music on Android.
Apple Music's library or song is not loading
You can't play your downloaded playlists offline
The Apple Music app keeps freezing after playing one track
The app crashes without any reason
Currently playing songs suddenly stop playing randomly
The app is not playing the succeeding songs
Solutions
You can try the methods below to solve Apple Music not playing on Android:
Method 1. Upgrade your phone's Android System. If you are using Huawei, Samsung, LG and others, make sure that your phone has Android 4.3 versions or later. Old phone models of Android that run Android 4.2 and lower will not be compatible with Apple Music's Android app.
Method 2. Ensure that your Apple Music Android app is the latest version. Update the app first if it is not.
Method 3. Try logging out and then logging in on the app using your Apple ID.
Method 4. Try deleting and then reinstalling the app.
Method 5. Clear the app's cache. If Apple Music does not behave as you expect it on your device, try clearing out its cache and see if this resolves your issue. This can also improve the performance of the app. To do this, just go to your phone's Settings, go to Apps, choose Apple Music and then find where the Clear cache button is located.
Note that clearing out the cache will not delete your offline songs, account info, preferences, and others in the Apple Music app.
Method 6. Another possible solution is to turn on your phone's Airplane mode. Leave it for a few moments before turning it off again.
Method 7. You can close other running apps on your phone aside from Apple Music.
Method 8. The last method you can try is to reboot your phone if the above methods did not work.
Problem 2. Apple Music Not Playing on iPhone
Sometimes, Apple Music fails to play songs after you upgrade your iPhone to the recent version. This has been reported by a lot of iPhone users which is a big problem because users will not be able to enjoy the songs they have subscribed to. This problem can be caused by incomplete sync of the latest iOS version with the Apple Music app.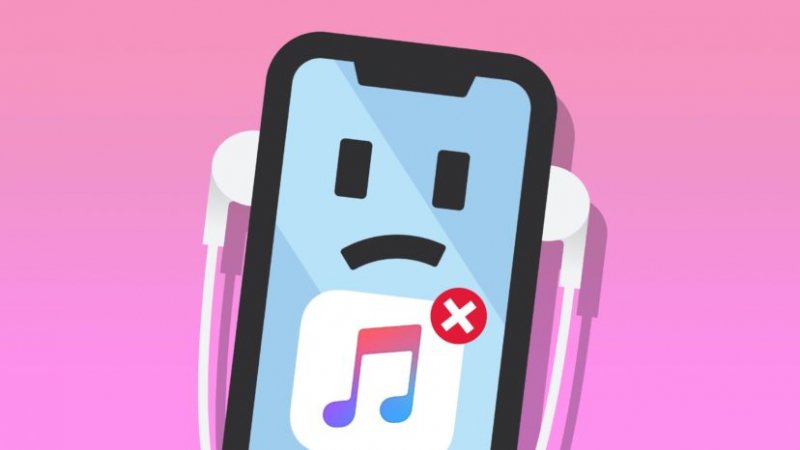 Solutions
First of all, try to restart your iPhone. This will sync your iOS version with the apps on your phone and might solve the problem.
You can try deleting the app from your phone. Make sure to restart your iPhone before you reinstall the app. By doing this, you can eliminate the issues you encountered from the old Apple Music app.
There are times that when you update your iOS version, the settings on your phone might have been interfered with. If this is the case, you can check the settings of your phone to solve your problem. Start to check your phone's Airplane mode and make sure that it is turned off. Also, check your network settings then reset them.
If all else fails, try resetting your iPhone to its factory settings.
Problem 3. Not Available/Playable Apple Music Tracks
You will also encounter the following problems:
Apple Music items not available
Unplayable songs
Greyed out songs
You will have the above mentioned issues if:
You are not connected to your iCloud Music Library
Your selected tracks are not made available in your country/region
There were changes made to the playlist/album, etc.
Solutions
Turn off and then turn on your iCloud Music Library. Make sure to wait for a few moments before you turn it on again. After that, download all of your songs again. For iOS devices, navigate to your phone's Settings, then Music and look for iCloud Music Library.
Sign out and then sign in to the app using your Apple ID.
Try deauthorizing and then authorizing your computer again.
Remove the songs that you cannot play and then download them again from Apple Music's catalog. This method will work for both iTunes and iOS users.
Try changing the country and make it the same as where you bought the song. As we said above, there are some songs that can only be played in certain countries. If you are encountering not available Apple Music songs after you changed the region or country, you should revert it to the default one.
Problem 4. Apple Music's Library is Not Loading
Many Apple Music users report their playlist or library not loading. Just like the other problems we have mentioned, this may be caused by a recent upgrade on your iOS version. To fix this issue, check out the solutions below.
Solutions
First of all, reboot your phone. This is among the best methods of resolving any problem related to software issues after upgrading an operating system.
If the above method did not resolve your problem, check your internet connection. Try disconnecting from it for a few seconds before reconnecting. This is just to make sure that you are connected to the internet.
Problem 5. Disappearing Apple Music Songs From Your iPhone
Oftentimes, you will encounter your songs or playlists not appearing on your iPhone. To fix this issue, try the 3 solutions below.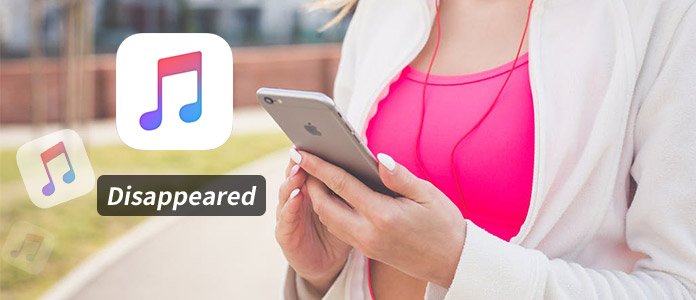 Solutions
If you are encountering this problem, ensure that both Show Apple Music and your iCloud Music Library are enabled.
If you have already turned on your iCloud Music Library and Show Apple Music but you are still encountering the problem, it is possible that you have reinstalled the app recently. So, you need to download your songs again manually to solve the problem.
Lastly, ensure to check the Optimize Storage option in the Apple Music app is disabled. If this is enabled, your songs will be automatically deleted, freeing up storage on your phone.
Part 2. Getting Rid of Apple Music Problems by Converting Your Apple Songs For Offline Playback
We recommend using DumpMedia Apple Music Converter for downloading and converting any Apple M4P songs, albums, and playlists to MP3, M4A, M4R, MKA, AU, FLAC, AC3 and more for listening offline. Since you can't listen to Apple Music on your other devices because they are protected by DRM, this tool helps in removing the DRM protection of various Apple songs such as the following so that you can play your favorite songs anywhere:
Apple Music tracks
Purchased M4P songs in iTunes
iTunes M4B audiobooks
Audible AA/AAX audiobooks
Moreover, DumpMedia Apple Music Converter is a powerful Apple Music converter with up to 16x conversion speed and retains the original quality of your songs, 100%.
Features of DumpMedia Apple Music Converter
Conversion of thousands of audiobooks and songs from the iTunes music library.
Allows you to listen to Apple Music tracks on various devices offline.
Helps you keep all of your Apple Music songs playable even after canceling your subscription.
Retains ID tags of the original songs.
Supports customization of the output song.
For the steps on how to use DumpMedia Apple Music Converter to convert your apple songs for offline playback, proceed to the provided link.
Part 3. Wrapping It Up
Apple Music is a great app for listening to your favorite songs. But, issues such as songs not playing and disappearing track can be very frustrating. You do not need to try every solution we have mentioned above for each problem but it is highly recommended that you check if your issue is solved after following every step.
Also, if you want to fully get rid of various Apple Music problems, try an Apple Music downloader which you can use to download and convert various Apple Music songs and save it on your computer or mobile device, we recommend using DumpMedia Apple Music Converter. You are free to try this software anytime.
Hopefully, we were able to help you solve your problem. Feel free to leave us your comments below!