Are you an Audiobook lover? Do you love hearing stories rather than hearing songs and music while you are on the go? Well, technology is too great for it had opened a way for development in the reading industry. Who would have thought that you can level up and upgrade your current reading experience through hearing? If you happened to be an Audiobook and iTunes lover at the same time, you are surely aware that there is a way on how you can integrate or add your favorite Audiobooks to iTunes. Now, the question would be how?
Luckily, this article was mainly created for the sole purpose of discussing the guide on how you can easily and efficiently import your most loved Audiobooks to iTunes. If you just love using iTunes and your favorite Audiobook was stored and saved into a different location, you need not worry that much since we will be teaching you how to add those audiobooks you love into iTunes. You just need to stay and keep on reading this post.
No need to worry about the answers to questions like "I have an Audiobook CD but I do not own a player. What shall I do?" or "How about digital audiobooks? Can I have those transferred as well?" We are to give solutions to that!
Let us start the discussion and explanation now.
Contents Guide Part 1: What Is An Audiobook and Usual File Format Of It?Part 2: How Do I Add Audiobooks To iTunesPart 3: To Sum It All
Part 1: What Is An Audiobook and Usual File Format Of It?
If you have been a book lover for some time now and you really put all your time in learning and reading about several stories, then you might want to spice up and level up your reading experience. Well, you can easily achieve that by listening to Audiobooks. But what are these Audiobooks?
What Is An Audiobook?
Audiobooks are basically defined as voice recordings of texts or stories from different books. Instead of using your eyes to read, you will be making use of your ears to listen to stories from your device. Some audiobooks are word for word versions or recordings of original books and others are not. Audiobooks are supported by numerous gadgets such as mobile phones, tablets, personal computers and laptops, and even smart speakers at home.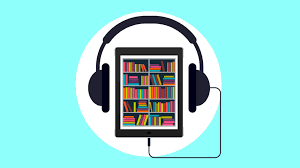 In terms of downloading, you can easily have those downloaded from the web through numerous sites. There are sites offering free downloading of Audiobooks and some require fees. Some of the most common sites are Audible.com, Downpour, Nook Audiobook Store, OverDrive, Project Gutenberg, and more.
What Are The Usual File Formats Of Audiobooks?
Audiobooks are usually in three different and common formats. You can have downloaded Audiobooks in the format of MP3, AAC (Advanced Audio Coding), or WMA (Windows Media Audio). All these are very much playable in many media and audio players.
In the next part, the ways to add Audiobooks to iTunes will finally be discussed.
Part 2: How Do I Add Audiobooks To iTunes
In this portion, there are two ways to be presented. You can import Audiobooks to iTunes either by using iTunes itself or by utilizing a more powerful software application named DumpMedia Apple Music Converter. We will be beginning the discussion with the first way mentioned.
Add Audiobooks To iTunes Using iTunes Itself
iTunes is indeed a very amazing application created by Apple Inc. Because of the many features it has, many users love utilizing iTunes application. You can have shows, movies, files, audio, images, and even audiobooks saved and played via iTunes.
Now, here is the guide you need to follow in order to import Audiobooks to iTunes.
Open your iTunes application.
Look for the Audiobook to be added to the application.
Enjoy and listen to the imported Audiobooks.
Below are brief explanations for each step.
Step 1: Open Your iTunes Application
Of course, the first thing you need to do it make sure that your iTunes application has been opened on your personal computer. Once launched, just head to your Audiobooks section which you can easily see at the left portion of your iTunes' main interface. Just hit it to arrive at the Audiobooks' portion of your application. The next thing you need to do is to hit the "File" button located at the top left corner of the screen. From the new options displayed, click the "Add File To Library". Upon completion, a window will popup suddenly wherein you will be asked to choose which Audiobooks to be imported.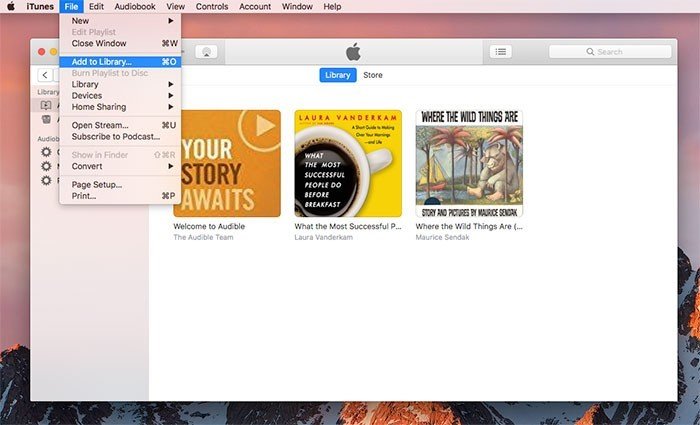 Step 2: Look For The Audiobook To Be Added Onto The Application
In this next step, you are to navigate and search for the specific audiobooks you would like to add and import on your iTunes application. Once seen, highlight the Audiobook and tick the "Open" button to be able to finally add all the MP3 files into iTunes. You can check if the process has been successfully completed once you have seen the audiobooks imported in the Audiobooks section of your iTunes application. If it happens that you encountered an issue and you cannot find where the imported audiobooks are at, you can just right click on the file and hit the "Get Info" button to be able to see the info page. After this, head to the "Options" button and ensure that the "Media Kind" has been changed to "Audiobook".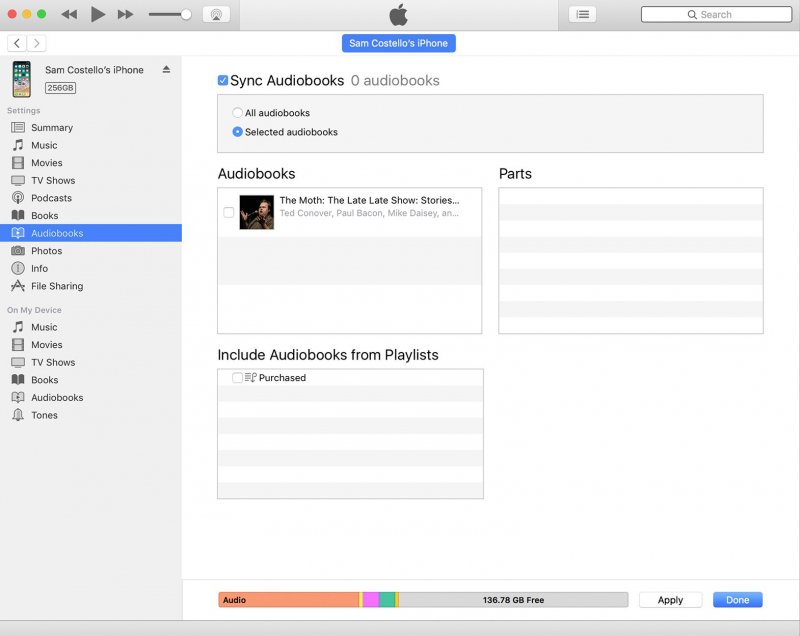 Step 3: Enjoy and listen to the imported Audiobooks
Now, the last thing you need to do is to enjoy and listen to those imported Audiobooks.
Add Audiobooks To iTunes Using DumpMedia Apple Music Converter
The next option you make use to easily import your favorite Audiobooks to iTunes application apart from using the capabilities of iTunes itself is to utilize a third-party software application such as DumpMedia Apple Music Converter.
This option would be best suited for you in case you have digital audiobooks which are DRM (Digital Rights Management) protected. These audiobooks are usually those downloaded from sites such as those mentioned above.
What Is This DumpMedia Apple Music Converter?
DumpMedia Apple Music Converter is a great tool which has the capability to remove the DRM (Digital Rights Management) protections of the Apple Music songs. Because Apple Music songs are DRM protected, it is impossible for users to download the songs directly and have those played in any other unauthorized devices. But, no need to worry about that. In addition, with this professional audiobook tool, you can have as many Apple Music songs you wanted to be converted and downloaded for offline streaming! Plus, you got to have a way to share those songs with friends not worrying about file formats since this converter can also perform the conversion of files!
But how are you going to use this tool? Well, here are the procedures needed to be undertaken to proceed.
Steps To Use DumpMedia Apple Music Converter
Download and install DumpMedia Apple Music Converter.
Perform adjustments on the settings of the resulting output.
Tick the convert button to begin the process.
Here are the details.
Step 1: Download And Install DumpMedia Apple Music Converter
Of course, we need to ensure that DumpMedia Apple Music Converter has been downloaded and installed on your personal computer. Once installed, open, and launch the program. Once the program has been launched, iTunes will also be activated. No need to worry about this and just proceed with the process. Under the "Library" menu, tick "Audiobooks" if you wanted to copy the audiobooks you have. Once done, you will now be seeing all the files stored on your iTunes library. To be able to choose the audiobooks to be downloaded and converted, you can either tick the checkboxes right next to each or make use of the search bar to easily find the specific or certain files you wanted to be downloaded.
Step 2: Perform Adjustments On The Settings Of The Resulting Output
The next step that should be done is to perform the adjustments on the settings of the resulting output. You can choose any format from those that would be listed. The application supports many DRM-free formats including MP3. This as well supports those in AC3, M4A, M4R, AIFF, FLAC, AU, and even MKA format. Selecting MP3 as the format would be the best option for you. The tool will also allow you to change other options such as the bit rate and sample rate. You can as well perform the renaming of the resulting file. In this step, you would also need to specify the output path or the target location wherein the files will be saved.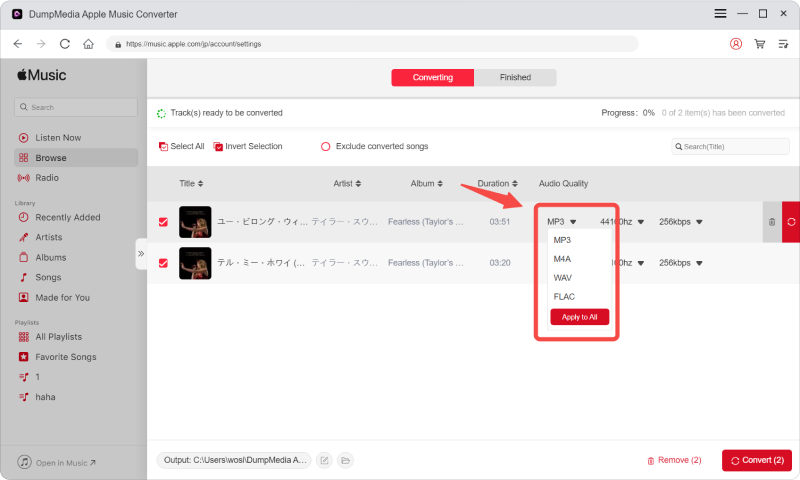 Step 3: Tick The Convert Button To Begin The Process
Upon completing all the adjustments wanted for personalization or customization, the final step would now be the conversion process. You can just hit the "Convert" button which is located at the bottom right corner of the screen.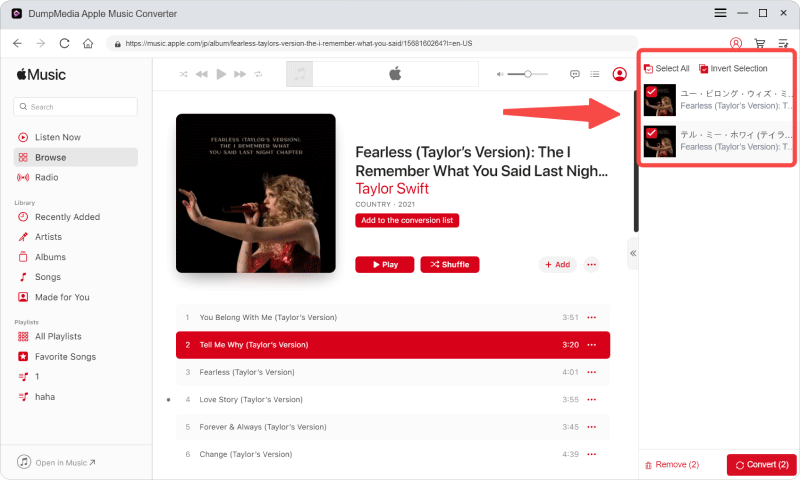 After some time, your converted file will now be ready. You can now have those enjoyed in your iTunes application. What is more fascinating is that you can have those synced to your other Apple devices such as iPhones and iPads.
Part 3: To Sum It All
After completing this post, you are now aware that you got two options on how you can add or import your favorite Audiobooks to your iTunes application easily. You can listen to any file anywhere and anytime.
Are you also facing the same dilemma? What would be the best choice of method for you?