An audiobook is a voice recording of the text of a book that you can read with your ears rather than your eyes. Audio streaming platforms, especially their app versions, enable you to enjoy great books while your hands are busy. For instance, it's convenient for you to listen to your favorite titles when taking a stroll or doing housework.
Among them, one of the most famous and popular services is Audible, an Amazon company. This post is going to talk about Audible and the best Audible alternative on Android. Whatever your reasons for switching from Audible to other platforms, this post can definitely help you.
Contents Guide Part 1. Why Do You Need an Audible AlternativePart 2. Best Audible Alternative on AndroidPart 3. Other Great Audible Alternative on AndroidPart 4. Summary
Part 1. Why Do You Need an Audible Alternative
Although the Audible app offers a huge library including many extensive titles other platforms do not have, many listeners are still looking for an Audible alternative on Android for different reasons. Take Audible memberships as an example. One big reason is that the memberships are not completely suitable for some users.
If you pay $14.95 per month to get an Audible Premium Plus Membership, you can get a credit and access thousands of titles in the Plus Catalog, including Audible Originals, audiobooks, and podcasts including exclusive series.
Sounds great, right? But the thing is, these benefits are way too much for lots of people. Many of them ask how to maintain their credits when they cancel Audible memberships because they do not have time to decide or don't know which books to purchase. What's more, it's possible that the books you want to listen to are not available in the Plus Catalog, so you have to pay extra money to buy them.
Part 2. Best Audible Alternative on Android
Before I introduce to you the best Audible alternative on Android, it's better for me to inform you that the audiobooks you've purchased, if any, on Audible can only be listened to using an Audible app. It's attributed to the DRM protection—all the downloaded Audible books are encrypted in the AA/AAX format.
Fortunately, the best Audible alternative on Android I recommend here can help remove the restriction so that you can convert Audible books to other common formats and enjoy them on any other devices and media players.
This Audible alternative I am talking about is DumpMedia Audible Converter. It's a powerful tool that allows you to maintain the original audio quality, ID3 tags, and chapters of the Audible books. You can even decide how to split the books into several segments. If you are interested in this useful and easy-to-use tool, just follow the step-by-step guide below.
Step 1. Download and Install DumpMedia Audible Converter
Click the Free Download button to download the software on your Windows or Mac computer. After the installation, launch it and you'll see the main interface. Besides, you have to download your Audible books to your computer in advance before converting them.
Step 2. Add Audible Books into DumpMedia Audible Converter
Drag and drop the audiobooks you download from Audible to the main interface of the software. Or you can simply click at the main interface to select the books in the pop-up window and select Open. Usually, you can find your downloads in a special folder called Downloads.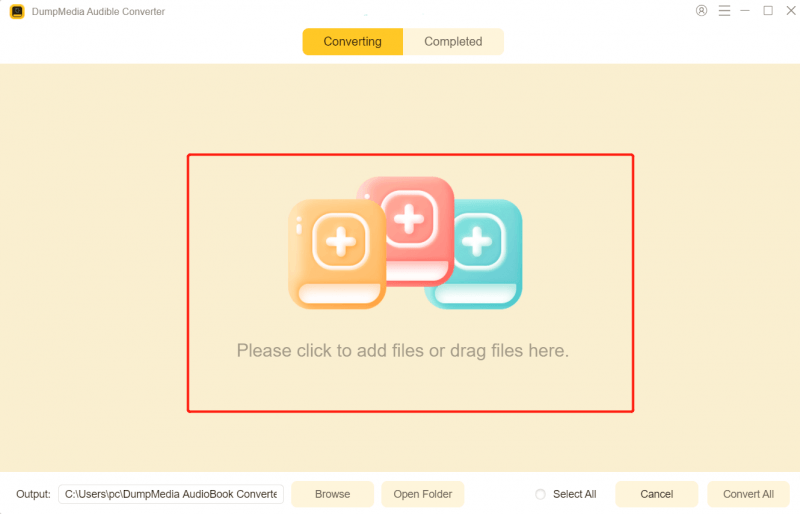 Step 3. Change the Output Settings and Start the Conversion
Click the dropdown list next to a title and select the output format. Click the Browse button at the bottom to choose the output folder. Additionally, click the triple-bar icon at the upper right corner, and you can decide the segments there. Once you finish, click Convert to start the conversion.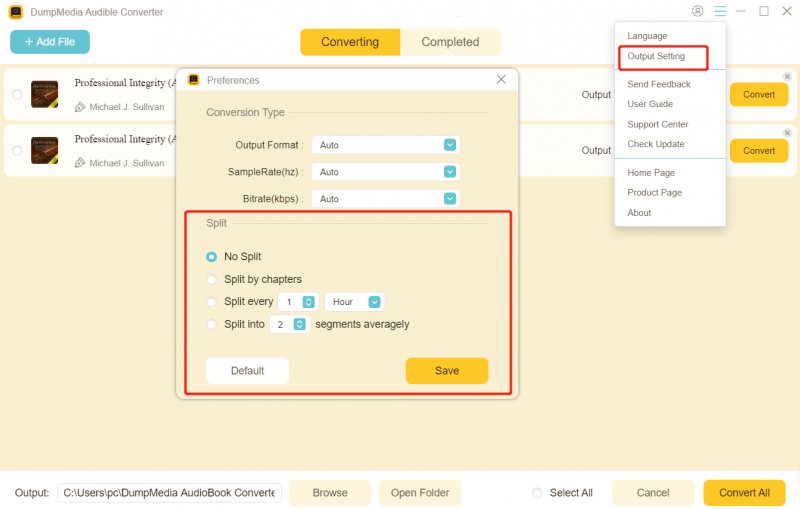 Step 4. Wait for a Few Seconds and View Output Audio Files
Go to the Completed tab, and the successfully converted files are listed there. Click the Open File button to get their locations. You are now able to play them without using an Audible app and transfer them to other devices or media players.
Part 3. Other Great Audible Alternative on Android
Hoopla
Hoopla Audiobooks is a great Audible Alternative on Android that allows users to access digital media services for free. It connects with your local public library through members' cards and you can easily borrow audiobooks, movies, music, TV shows, and so on.

The audiobooks you borrow from Hoopla are compatible with computers, tablets, mobile phones, car systems, and sometimes even televisions. You can either stream your favorite titles on your device or download the audio files for offline listening.
But it also has some drawbacks. Although the app is free, you need to have a public library subscription to enjoy the audiobooks. Besides, some public libraries set limitations on the number of books you can borrow in a month.
LibriVox
LibriVox is a nonprofit platform that makes public domain books available as audiobooks for free by volunteers. Once the original copyright of a book expires, it enters the public domain and belongs to the public. LibriVox volunteers record such books in different languages around the world and upload them to LibriVox, making them available for listeners at no cost.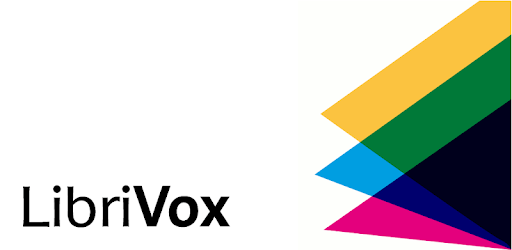 Audiobooks in the LibriVox catalog can be downloaded in different formats, compatible with many other devices and media players. If you are into older literature and classic books, then feel free to explore LibriVox.
However, the number of books in LibriVox's library is limited because it only focuses on public domain books. What's more, the quality may vary from book to book because they are recorded by different volunteers.
OverDrive
Like Hoopla, OverDrive also allows you to access free audiobooks offered by their local public library. Users can borrow unlimited audiobooks from the catalog and request their library to order their favorite books.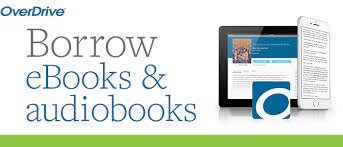 But all OverDrive audiobooks are under DRM protection, so you can only listen to them using the OverDrive app. Besides, you will need to sign up through your local library to access the titles and return them when you finish reading.
Part 4. Summary
Audible is one of the best audio streaming apps on Android, but many other ones can be its alternatives. If you want to switch from Audible to other platforms, this post recommends some great alternatives to Audible. And among them, DumpMedia Audible Converter is the best Audible alternative on Android.