"Does anyone know of a piece of free AAX to MP3 converter that will allow me to transfer Audible files to my MP3 player? I have been an Audible listener for a long time, but I want to listen to my Audible books on my old MP3 player, which is so old that it will only play MP3 files."
Audible offers many audiobooks that can get you immersed in the stories told by various voices. But if you download audiobooks from Audible and want to listen to them on your MP3 player, you may be frustrated when you find them cannot be recognized and played on your device.
That's because downloaded Audible books are encrypted in AAX format that is only compatible with selected devices and media players. Luckily, for those who want to play Audible books on their MP3 players, here I will introduce the best free AAX to MP3 converter in 2022.
Contents Guide Part 1. What Is an AAX to MP3 ConverterPart 2. Best Free AAX to MP3 Converter in 2022Part 3. How Do I Convert AAX to MP3Part 4. Summary
Part 1. What Is an AAX to MP3 Converter
An AAX to MP3 converter is a specially designed program used for converting Audible audiobooks from protected AAX format to MP3, a more popular audio format. Thus, you can listen to Audible books on any device and media player without an Audible app. For example, you are able to transfer your audiobooks to your MP3 player or play audiobooks in your car without limitation.
I'll recommend some free AAX to MP3 converters in the following paragraphs. Some of them may not be completely free, but usually, they will provide a free trial. Take full advantage of this benefit and choose the converter that is suitable for you.
Part 2. Best Free AAX to MP3 Converter in 2022
DumpMedia Audible Converter (Most Recommended)
DumpMedia Audible Converter is a specially made Audible converter that can easily remove Audible DRM and convert AAX files to MP3 and other common formats. As an ultimate AAX to MP3 converter, it is able to keep audiobooks in original sound quality at a fast speed.

DumpMedia Audible Converter also provides batch conversion which saves time and effort if there is more than one audiobook to be converted. Besides, it can preserve the metadata and ID3 tags of the audiobooks and allows you split them freely depending on your need.
TuneFab Audible Converter
TuneFab Audible Converter can bypass Audible copy protection and convert AAX to MP3, M4A, and so on. It also keeps the original sound quality of the audiobooks and offers batch conversion. It will maintain the chapters, metadata, and ID3 tags of the audiobooks. In the meantime, you can edit and customize the data to help manage your books.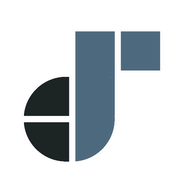 Online Audio Converter
As its name indicates, Online Audio Converter is an online free AAX to MP3 converter for converting your audio files. You can upload your Audible books to its website and download them after conversion. Compared to the previous converters, you don't need to download and install a program on your computer. But the drawbacks are obvious, too.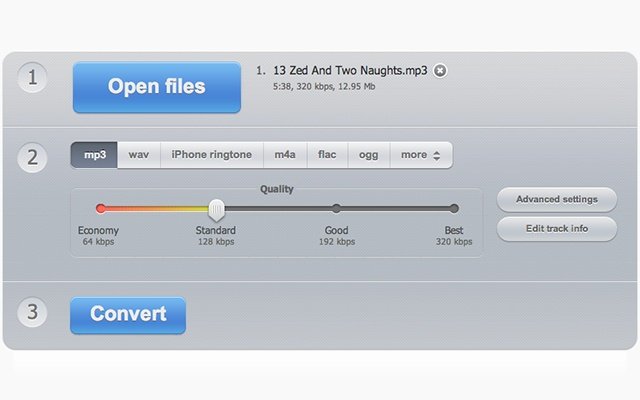 You'll need a high-speed and stable internet connection since you have to upload and download the audio on the website. It is better if you want to convert small-size files. However, audiobooks are usually in a large size. Not to mention if you have a bunch of Audible books to convert.
Part 3. How Do I Convert AAX to MP3
It's almost impossible to introduce all the free AAX to MP3 converters in one post since there are so many of them. What I've listed above are some popular and great ones. In order to show how to convert AAX to MP3, here I'll use DumpMedia Audible Converter, the most recommended one, as an example.
Step 1. Install DumpMedia Audible Converter
Click the Free Download button to download and install DumpMedia Audible Converter on your Mac or Windows computer. Double-click on the icon to launch it, and you'll see the simple and easy-to-use interface of the software.
Step 2. Download and Import Audible Books
Go to audible.com and sign in with your Audible/Amazon account. Click Library in the upper left corner and choose Titles. Hit the Download button next to the titles you want to download. Then, click on the interface of the converter and select the downloaded audiobooks to add them to the converter.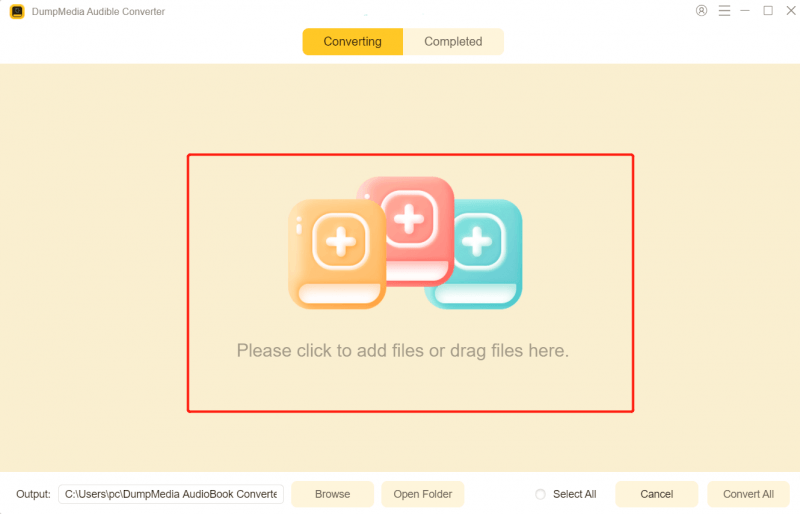 Step 3. Customize Output Settings of Audiobooks
Click the tag icon next to a title to edit its ID3 tags. Choose MP3 as the output format. Click the Browse button in the bottom left corner to select the output folder. Click the triple-bar icon in the upper right corner to customize the bitrate and segments.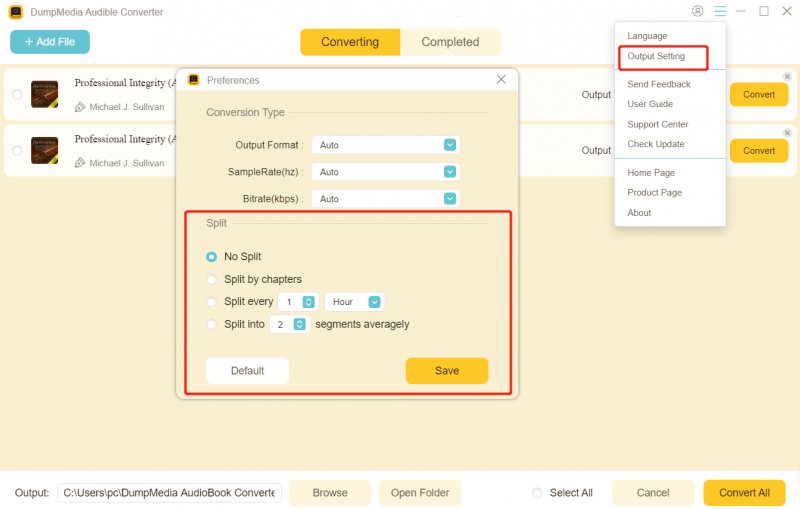 Step 4. Convert Audible AAX Files to MP3
Simply click the Convert button to start the conversion. Go to the Completed tab and click Open File to quickly locate the converted audio. Finally, transfer your Audible books to your MP3 player or other devices with a USB cable.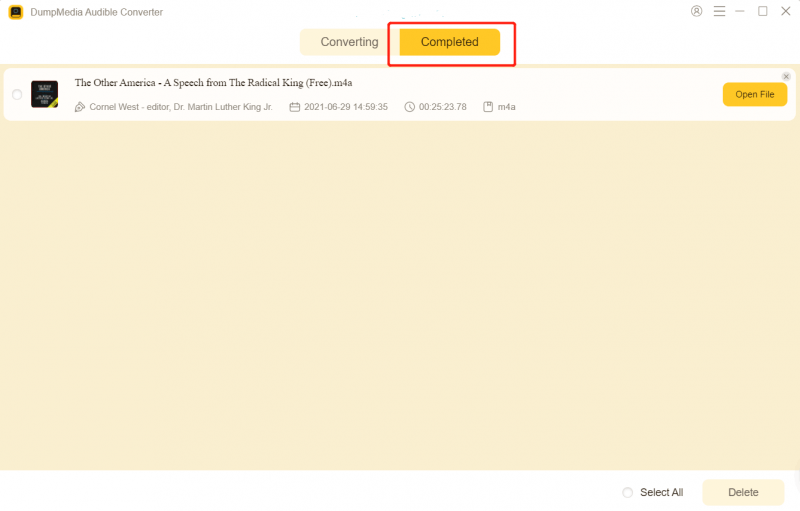 Part 4. Summary
Audible provides countless fascinating audiobooks for its listeners. However, the Audible AAX format prevents its users from listening to those stories on their MP3 players or other unauthorized devices. If you are looking for a free AAX to MP3 converter that helps convert Audible books to MP3 format, here is some advice. Among them, DumpMedia Audible Converter is the best choice.