Listening to music is surely a great and relaxing thing. Music can change and lift your mood. You can listen to it all day long even if you are at home, at the office, at school, and in any other location. For some music lovers, it is always best to listen to songs while traveling. You can bring your favorite music with you everywhere you will go – whether you are commuting, or you have your own car.
Actually, this post will be focusing more on the latter – how to put music on USB drive for car. As mentioned, listening to music while traveling on your own car would definitely be a great thing. Worry no more about traffic jams and traffic congestions because as long as you have your music with you along the way, you will surely never get bored, irritated, and tired.
If this has been a dilemma for you for some time now, you are fortunate enough to arrive at this page. Here, you will learn and read about the best guide you can make use of. Let us now start the discussion.
Contents Guide Part 1: What You Need To Know For Successful USB Drive ConnectionPart 2: How To Put Music On USB Drive For CarsPart 3: To Sum It All
Part 1: What You Need To Know For Successful USB Drive Connection
Can you put Spotify songs on USB? If you have your own car and you wish to listen to songs using your car's stereo, surely, apart from Bluetooth, you are aware that you can utilize external drives such as a USB drive. If your car has a head unit with USB port already, then it is very much easier to use the USB drive.
The process would literally be a "plug and play " system – you got to plug the drive onto the port and choose any type of song to be played. If your car does not have one, then there would be a need for you to use some other tools or hardware to establish the connection.
However, what if it happens that while doing the above, you have faced some difficulties and compatibility issues? Are you aware of such?
If you are not, then you would need to read and follow below.
If after the connection, it did not work well, then the first thing you should do is to check the formats of the songs or files you have saved and stored on your USB drive. What does this mean? The answer is if your files saved are in the format which is not supported by your car stereo, then the songs would not be played successfully. In order for you to check the file format of the songs, you can just plug the USB drive on your computer and look into the songs saved into it. The next thing you should do is to check the formats supported by your car's stereo. If you are not sure where to look into, you can just browse the manual and review it. If you have verified that there are different formats, then you should perform the conversion of songs for successful streaming.
Another possible reason as to why songs would not play is because of the way the USB drive was formatted. If it was formatted in a certain format or procedure which is not compatible with the head unit, then nothing will happen upon connection. The only way out here is to perform USB drive formatting.
If your car does not have a built-in port wherein you can plug your USB drive, then there would be a need for you to make use of another tool. The easiest method you can do is by using an "FM transmitter" which includes the USB port and a certain tool reader making it possible to read all the songs you have saved on your USB drive. Just only make sure that you got to buy the right FM transmitter.
Upon knowing the basic information for the successful USB drive to car's stereo connection, then we can now head to the discussion about the method needed in order to store and put some music files into the drive.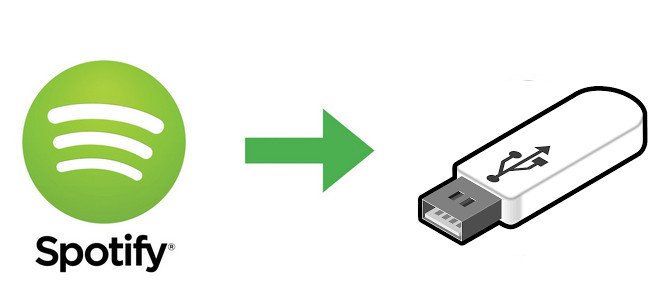 Part 2: How To Put Music On USB Drive For Cars
Are you a Spotify music lover? If you are and if it happens that you are looking into it as a source of the songs and music files you wanted to be saved on your USB drive for your car's stereo, then you will surely learn more on this part.
You should be aware that songs from the Spotify application cannot be downloaded directly due to the DRM (Digital Rights Management) protection the songs have. It is certain protection used in order to protect the owners and avoid the illegal copying and downloading of files.
But you should not be worried about this because, in this second part of the article, we are to share with you an amazing third-party software application – the DumpMedia Spotify Music Converter.
Let us get to know more about this tool.
What Is This DumpMedia Spotify Music Converter?
DumpMedia Spotify Music Converter is a tool developed and created by DumpMedia. This software application has the ability to transform or convert your favorite Spotify songs to any format you want. It supports a lot including the most used and most popular including MP3, WMA, WAC, AAC, FLAC, and many more.
In addition to this, during conversion, the removal of DRM (Digital Rights Management) protection will also be done. This means that you can have those songs streamed and played in other devices easily without having to worry about whether the songs will play or not.
How Can You Use This DumpMedia Spotify Music Converter?
The steps are actually quite easy. Here are those.
Download and install DumpMedia Spotify Music Converter.
Choose any you desire as the resulting one.
Proceed with conversion by ticking the Convert button.
Let us look into these steps further.
Step 1: Download And Install DumpMedia Spotify Music Converter
Of course, the first thing you need to do is to have this DumpMedia Spotify Music Converter downloaded and installed on your personal computer. Once done, just open and launch the program to start as well as your Spotify application. You can begin adding the files by performing dragging and dropping or even adding just the file's URL (link). This program supports batch conversion which makes it possible to convert not only a file but a number. Converting a lot at a time is not an issue.
Step 2: Choose Any Format You Desire As The Resulting One
Upon importing and uploading the songs to be converted, the next step would be the selection of the output format. Make sure that you will choose any format you desire among those that you will be seeing on the screen. In this case, we ought to convert the songs to a format that has been generally supported by numerous media players.
You can have the songs converted to MP3 format or any other formats mentioned in the first paragraph of this part. But MP3 would be the most recommended in this case. You can do this by heading to the "Convert All Tasks To " button located at the top right corner of the screen.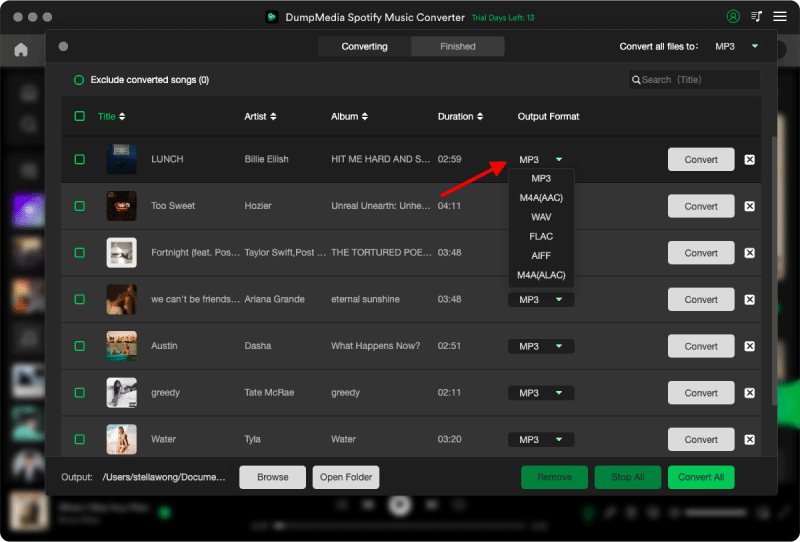 Step 3: Proceed With Conversion By Ticking The Convert Button
The last step would be hitting the "Convert " button to begin the conversion process. This will only take some time since the program is designed to function five times faster than any other converters. While conversion is being done, status bars will be shown on the screen wherein you can monitor the progress of the process for each song.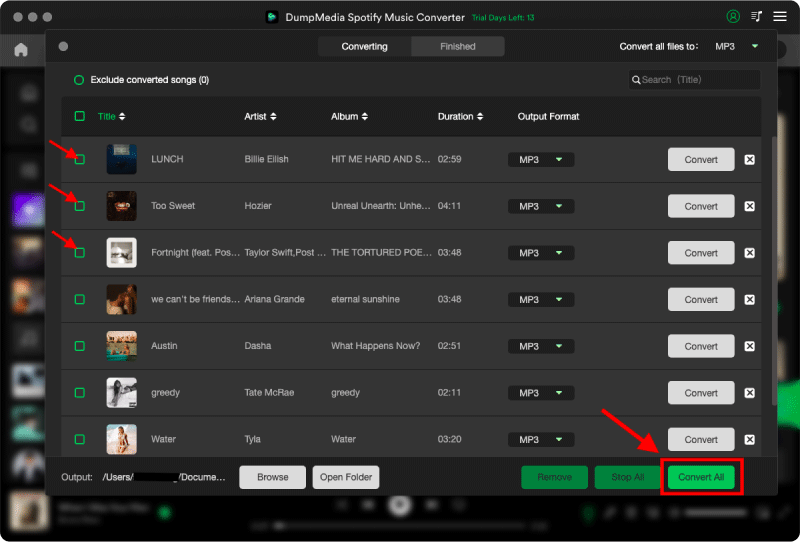 Now that you have the converted songs saved on your personal computer, the next thing you should do is to plug in your USB drive onto your personal computer's port, locate your USB drive's name, open it, and then put the music on USB drive (by doing dragging and dropping of songs or copying and pasting).
By then, the songs will be ready for streaming on your car's stereo! The only thing left for you to be done is to simply plug the USB drive into the port and enjoy the songs whenever and where ever you are headed to with your car!
Part 3: To Sum It All
This post had discussed two main important points. The first part had given the readers the basic knowledge about USB drive to the car's stereo connection and the reasons for unsuccessful playing and ways to solve those. In the second part, the main focus, the procedure on how to easily put music on USB drive for playing in the car's stereo has been well explained in detail.
If you have been wondering about this before, then by now, you should be happy to know about the solution you can make use of. Go ahead and enjoy the songs you wanted to listen to while driving!
Was this helpful and informative? Let us know what is on your mind by sharing your thoughts on the comment section below.