Technology is evolving at a rapid pace. Fifteen years ago, smartphones were not very popular yet. Fast forward to today, most users not only own smartphones, but they also have a variety of gadgets like smartwatches, music players, gaming consoles, etc.
The most common gadgets are the iPhone from Apple and Android phones from Samsung, Xiaomi, Motorola, etc. Many users across the globe own both an iPhone and an Android phone.
At some point, these users will desire to transfer the Apple Music they paid for on their Android phones. As such, these users will need to play M4P on Android. Since Apple Music is DRM-protected, playing M4P on Android devices is not straightforward. This article will look at several options to get our M4P files to play smoothly on Android.
Contents Guide Part 1. Can You Convert M4P to MP3?Part 2. How to Play M4P on Android?Part 3. Conclusion
Part 1. Can You Convert M4P to MP3?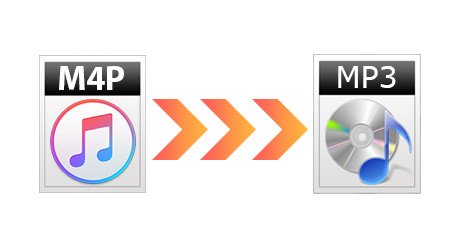 If you're searching for ways to play M4P on Android and other non-Apple devices, there are two methods we can recommend. In this part, we will explore the first method. In Part 2, we will look at the 2nd method, which is also the better and more preferable option in our expert opinion.
The first method to convert M4P to MP3 is by burning your Apple Music files via iTunes to a CD/DVD and then ripping out the files from the CD back to your computer and saving them in MP3 format.
For the CD burning, you may use a physical CD/DVD via a CD/DVD drive on your computer. Note that the file formats that will be used when burning may not be predictable. As a result, some of the files you obtain after ripping may not still be playable on your Android device or other MP3 players.
Another option is to use software like TuneClone for performing a virtual CD burning. With this approach, ID3 tags and all other metadata will be preserved in the converted output. This program also supports batch conversion.
Aside from usability, this software also offers several settings for burning, like Preferred Speed and Disc Format. For the Audio CD disc format, you may set the Time Gap Between Songs. You may also include CD-Text.
However, similar to using a physical CD/DVD, you may still be presented with the problem of unplayable files because of the inherent DRM protection of Apple Music files, so we highly recommend going with the second method below to be able to play M4P on Android.
Part 2. How to Play M4P on Android?
In this part, we will look into our recommended method to play M4P on Android.
Introducing DumpMedia Apple Music Converter. This program was devised and developed to convert Apple Music to open formats like MP3 and FLAC. It does this by first removing the DRM layer of protection. Once removed, converting the resulting file to the target audio format will be effortless.
Here are a few advantages that the DumpMedia Apple Music Converter offers:
Offline playback of the Apple Music songs you downloaded. Playback can be enjoyed anytime, even after you cancel your Apple Music subscription.
No more constraints when playing your converted MP3 music. This means you no longer need to sign in to your Apple account anytime you want to play your favorite songs.
Several file formats to choose from when converting. Among the supported formats are MP3, M4A, FLAC, and AC3.
Unparalleled conversion speeds. From 3 times up to 5 times more than other tools available for download on the internet today.
Lifetime upgrades and bug fixes to address issues in the software
Technical support for the entire 24 hours of the day to answer any customer questions and complaints
Follow the steps provided here for a flawless conversion of your downloaded Apple Music files to FLAC, MP3, or other formats supported by the DumpMedia Apple Music Converter.
Step 1. Download a copy of DumpMedia Apple Music Converter from our website.
Click to have a try! It's 100% secure!
Step 2. Open the DumpMedia converter and select your preferred Apple Music files.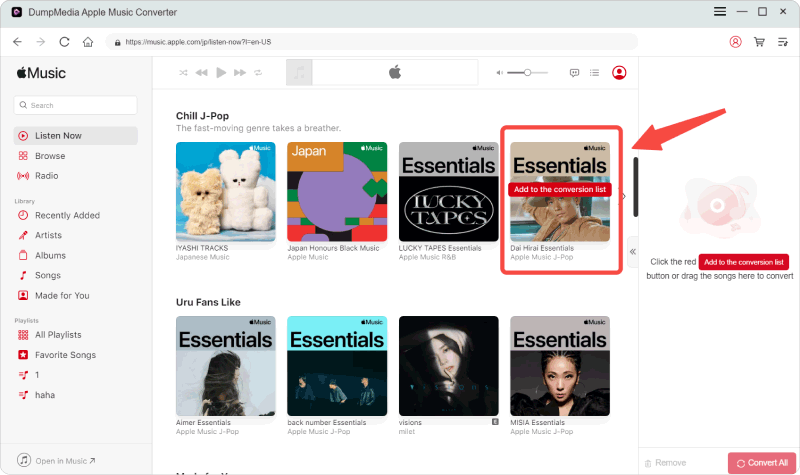 Step 3. Start converting the files to MP3 or any target format you want.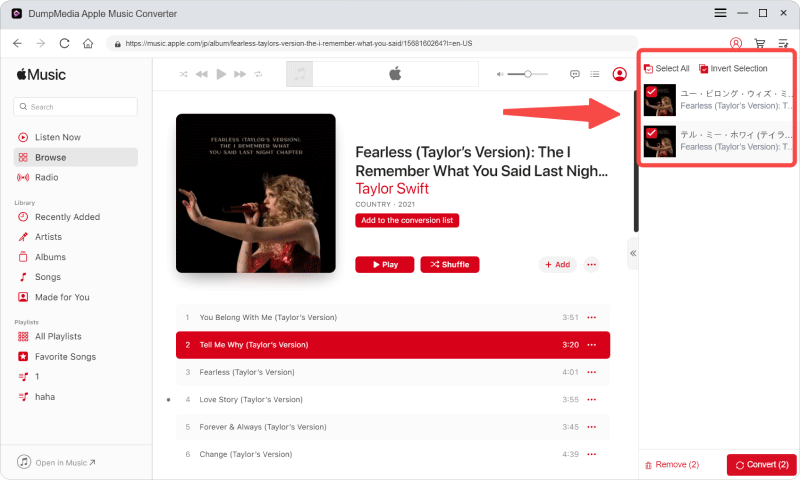 Step 4. Stand by for the conversion to finish. Then, copy the files to your Android device or any music player for that matter.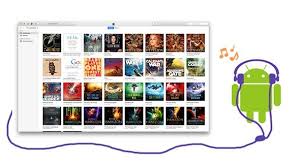 You're done! You can now play M4P on Android. That is all there is to it. You have used DumpMedia Apple Music Converter to convert your Apple Music files to a format you can use on several devices.
Part 3. Conclusion
In the context of digital media, portability is the measure of how easy it is to transfer your digital files from one platform or environment to another. In the global smartphone context, this can mean wanting to transfer your Apple Music files to your Android devices.
Being DRM-protected, these Apple Music files cannot be easily moved and played on your Android phones. In this piece, we showed you several procedures to play M4P on Android using different software tools.
Among the tools listed, we highly recommend our very own DumpMedia Apple Music Converter. It was developed precisely for this purpose - converting your Apple Music files to more open formats like MP3 and FLAC so you can use them in your Android phones and several other MP3 players.
If you have reached this part of the article, you should now be confident enough to transfer and play your M4P files to your Android phone.