The M2TS has advanced features that are used for the BDAV MPEG-2 Transport Stream container. It is composed of video, subtitle, multi-track audio and other stream tracks that make it more advantage compared to the other high definition container. It is believed that many people are quite unfamiliar with the files in M2TS format, so what is it? The file format of M2TS will be introduced here. By the way, methods about how to deal with M2TS files players will be provided here. Keep reading to learn more.
Contents GuidePart 1: What Are M2TS Files?Part 2: Why Should Install An M2TS Player?Part 3: Some Common M2TS File PlayersPart 4: Play M2TS Files In Protected Blu-ray DiscPart 5: In Conclusion
Part 1: What Are M2TS Files?
M2TS (MPEG-2 Transport Stream) is a filename extension for high definition video files on Blu-ray and AVCHD video storage formats. This filename extension is mostly common on HD camcorders such as Sony HDR-CX100, JVC GZ-HD40, and Panasonic HDC-HS300. It is also used for BDAV (Blu-ray Disc Audio-Video) which is a type of Blu-ray discs that don't have options and collaboratives that is why some BDAV MPEG-2 Transport Stream files use.MTS file extension instead of .M2TS.
Tip: Is there any difference between MTS and M2TS files?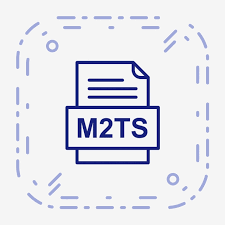 Part 2: Why Should Install An M2TS Player?
For instance: It is not feasible to copy M2TS files from a Blu-ray disc to a hard drive or to play M2TS files directly from it. That is M2TS players that support encrypted Blu-ray disc is of significance.
For AVCHD, it's quite very memory-consuming to the device because it requires tons of CPU time to decode an AVCHD video and loads of calculating source with its interlacing video playback. Therefore, it's more reliable to have a free M2TS player that can be used by most HD camcorder users.
The M2TS video formats are not compatible with all types of video players either when transferring files from the camcorder to the computer or from the Blu-ray disc. This requires a video player that can match its file structure that is why there are numerous types of video players that can open .m2ts file extensions.
Part 3: Some Common M2TS File Players
Windows Media Player
VLC Media Player
SM Player
KM Player
5K Player
MediaInfo Player
GOM Player
Quicktime Player
Media Player Classic
Power Media Player (CyberLink)
Among the ten (10) M2TS players mentioned above, 5K Player is the top-notch and truly free M2TS player. Since M2TS video is composed of 1080i signal, the image that it depicts is not as clear as the 1080p resolution but with the 5K Player's Advanced De-Interlacing Engine (transfer and interpret 1080i M2TS video from interlacing to progressive scanning, you will surely have more vivid and more enhanced video resolution.
There are still a lot more of M2TS players but the aforementioned are commonly known present to Windows and Mac. Some video player applications can only distinguish the file when using a shorter file extension, or vice versa.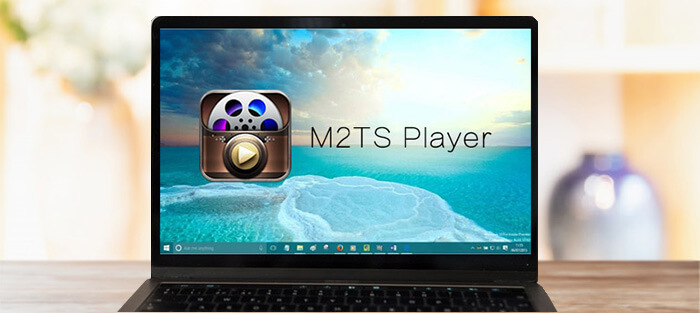 Part 4: Play M2TS Files In Protected Blu-ray Disc
1: Definition Of Terms:
Blu-ray – is a disc that can store files up to 50 GB. It can be writable or rewritable. It can hold up to 1080p resolution, multi-view coding, 3D technology and high compression ratio.
AVCHD (Advanced Video Coding High Definition) – is a high definition video camcorder output file format that uses 720p, 1080i and 1080p video resolution and compresses videos into highly efficient codec technology .mts file in a camcorder memory.
There are cases where some M2TS files can't be played due to the protection embedded with the Blu-ray disc. In fact, the VLC player can easily play M2TS files as long as you have the AACS Dynamic Library downloaded or updated into your VLC player.
2: How To Play Encrypted Blu-ray Disc With VLC Players
#1: Keys Database
Download the file for:
Windows: save it in your drive C:\ProgramData\aacs\
Mac OS X: save it in your: ~/Library/Preferences/accs/ (create one if it does not exist)
Linux: save it in ~/.config/accs/
#2: AACS Dynamic Library
Download the file for:
VLC 32 bit on Windows: save the file in your VLC directory
VLC 64 bit on Windows: save the file in your VLC directory
Mac OS X: save file in /usr/local/lib/ directory (create one if it does not exist)
Linux: install libaacs package using the distribution package manager
For an easy way, install VideoSolo Blu-ray Player.
It is a multimedia player which is for playing commercial or home-made Blu-ray disc, Blu-ray ISO image file, as well as the Blu-ray folder (BDMV) files on Windows/MAC. Thus, this software application can play M2TS files from the encrypted Blu-ray discs without losing its quality. With this, there's no need to follow more extra steps.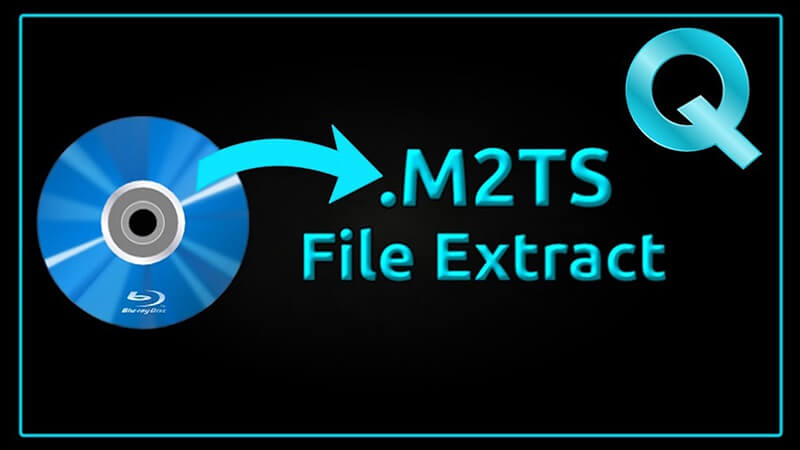 Another solution to fix the incompatibility of M2TS files to a certain video player is through conversion. To do so, just download DumpMedia Video Converter.
It is a kind of software application converter that allows the conversion of videos between 300+ formats for free. You can convert M2TS/MTS files into MP4, AVI, FLV, MKV, etc respectively. And the converted files are surely compatible with your existing media player. It has stable performance and for sure, you will get hooked once you try it.
Part 5: In Conclusion
There are numerous M2TS players that exist for the convenience of some HD camcorder users. Some may seem to be common and actually installed or present in every device and some are yet to be downloaded and installed. Some may require a lot of memory space and some are quite handy. But all of those are very important because it allows users to play videos in M2TS format. Thus, making the life of an HD camcorder user to be conveniently possible.
M2TS file extensions are actually a special type because not all media players can able to access it. It may be choosy when it comes to the compatibility of media players to be used but it holds a definite purpose in preserving the quality of a video. It may have several restrictions when playing it especially when it is stored in a Blu-ray disc, but it may be because of security purposes embedded to a certain Blu-ray disc. M2TS files may only have the 1080i video resolution but it doesn't depreciate its value. In addition, M2TS files are serve as the default filename extension of some common well-known HD camcorders. Therefore, it is for sure a very useful and effective file format.