Have you ever experienced any of these three scenarios below?
You got a DAV video file, but you are not sure how to play it on your personal computer.
You have your DAV video file and you are well aware of how to play it, but you still wanted to have that played on other media players such as Mac computer, gadgets, mobile phones, any other devices, and more.
You wanted to convert DAV video files to formats that are compatible with lots of players (such as MP4 format).
You just desire to share those video files to anyone. If yes, you are on the right page since we are to discuss some points about DAV video files and how to convert those to the most suitable formats such as MP4 with top DAV converters. But before proceeding, let us get some brief information about DAV video files.
Contents GuidePart 1: What Is DAV Video Format?Part 2: How to Play Your DAV Files?Part 3: Top Three DAV Converters for Your Consideration
Part 1: What Is DAV Video Format?
As initially mentioned, DAV is a format utilized for videos. It is an encrypted modified MPEG format which is recorded by numerous DVRs (Digital Video Recorders) connected with CCTV security cameras.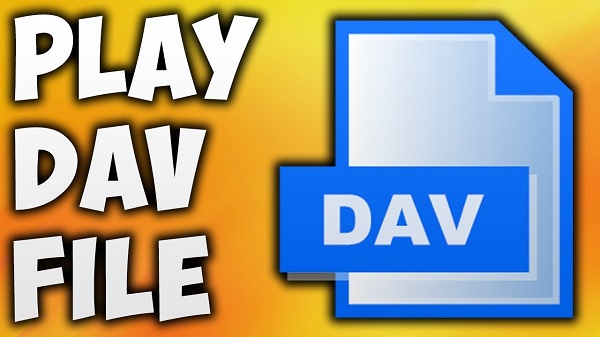 Part 2: How to Play Your DAV Files?
Actually, DAV video files are playable on your Windows computer. There are several ways on how to do that. Check these options.
There would be a need to download and install software which is provided by your DVR manufacturer. One example of this software is named "Alien Play".
Play your DAV files using an application that is most probably already installed on your personal computer. You can use the VLC media player.
In order for you to proceed, the below steps must be followed.
Make sure that VLC Media Player is installed on your personal computer.
Head to the "Tools " option which is just located on the top part of the interface.
Tick the "Preferences" button.
Click the "All" button under "Show Settings " (located at the bottom part of the screen).
In the "Search" bar, look for Demuxers (demux module option).
Make sure to select "H264 Video Demuxer ".
Once done with the above, click the "Save " button and close the VLC Media Player.
Go to the DAV file you wanted to play, right-click on the file, and choose "properties".
Choose VLC and tick the "OK" button followed by "Apply ".
Once completed, you can now play your DAV file using VLC Media Player!
The above options only apply if you are to play the DAV files on a Windows computer. Sadly, the DAV format is not compatible with most media players. If you are using other devices such as Mac computer, televisions, or mobile phones, there would be a need to have those converted to be able to play. Let us find out how by reading below.
Part 3: Top Three DAV Converters for Your Consideration
TOP 1: DumpMedia Video Converter
The best way to convert your DAV Video File to be a playable format is by using an amazing video converter – DumpMedia Video Converter! DumpMedia Video Converter is one tool that is capable of performing a lot of functions most especially the conversion function you desire.
The main feature of this tool is video conversion to different desired formats without quality loss, even maintaining the original look. This supports numerous formats such as the popular MP4, AVI, WMA, WAV, FLAC, and a lot more! In addition, you can easily convert DVDs and videos to GIFs, videos or audio. (For audio, if you also want to keep the tracks from streaming media platforms, such as Apple Music and Spotify, it's convenient to choose an Apple Music Converter and Spotify Music Converter.)

This as well as editing and enhancing functions wherein you can perform adjusting of brightness, contrast, saturation, and volume control. Even adding subtitles is possible! Aside from its main function, this one is software with a user-friendly interface and offers easy steps to perform the desired processes.
Downloading and even the installation of this program could be done in just a few minutes and would require only a few clicks. You got to have your converted video by just following a few and simple steps.
To proceed with video conversion, you must do this simple step by step guide.
Step 1 : Of course, you are required to ensure that this DumpMedia Video Converter would be downloaded and installed on your Windows of Mac computers.
Step 2 : Launch the program and click the "Add files" button to select the DAV video file to convert. You can as well drag and drop the files directly from the location to the main interface of the application.
Step 3 : Select the desired output format by ticking the "Convert All Tasks to: ". You got a lot of options you can choose from such as MP4, MOV, WMV, AVI and many more. In this case, you can immediately tick the MP4 format (since this format is one of the most commonly used and compatible with most media players).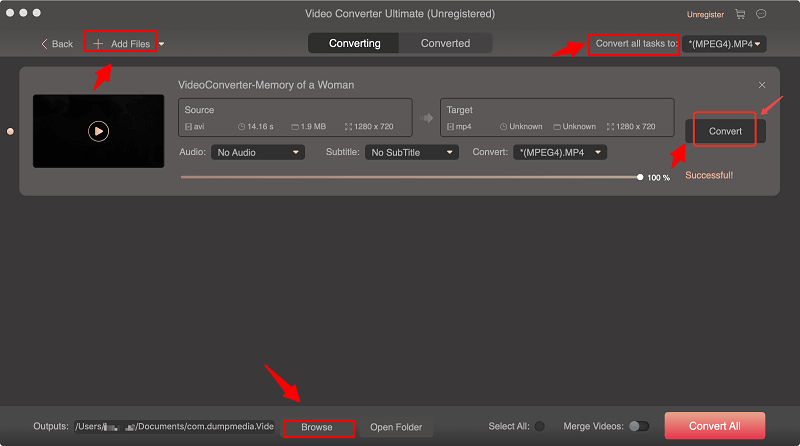 Step 4 : Once done, choose the destination folder wherein the output or converted file would be saved by clicking the "Browse " button.
Step 5 : Click the "Convert " button to begin with the conversion process.
Once you are done with these steps, you can preview the video and check the converted file by tapping the "Open Folder" option. By performing just these five simple steps, you go to have your converted video in just a few minutes.
Tip: How to convert AVI to MP4 format.
TOP 2: Free DAV Converter
The free DAV converter only allows having your DAV files converted to AVI format.
You just need to ensure that you have this Free DAV Converter downloaded and installed on your personal computer.
Once you open it, you just need to put and load the source file (by browsing your DAV files on your computer) and set the name of the output file.
By ticking the "Convert" button which is just located below (alongside the cancel button), your file will be converted to AVI in a few minutes.
As mentioned, the advantage of this is being able to use it for free. The drawback is that the supported output file will only be in AVI format. If you really wanted to have the file converted to MP4, you would need to use another converter.
TOP 3: Online Video Converter
Aside from the professional software applications previously highlighted, you still got this Online Video Converter. This is freely available on the web and could be fully utilized.
You just need to choose the DAV files (either browse on your personal computer, perform drag and drop, enter a URL, or get your file from Dropbox or Google Drive)
Edit some optional settings such as screen size, frame rate, bit rate, and more.
Enter the desired name for the output file.
Once everything has been fixed, by ticking the "Start Conversion " button, your DAV files will be converted to MP4.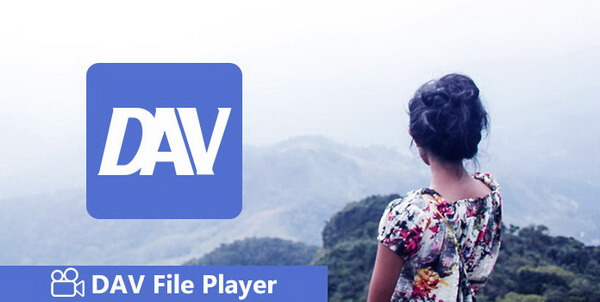 Summing It All
This article lets you have an idea and some information about DAV files, how to be able to play those, and convert those to a format suitable and compatible with lots of media players. The above professional software applications are truly recommended for all users. Have you learned something from this post? Let us know your feedback by leaving your comments below.