Handbrake is still the most popular DVD ripper and video transcoder because aside from being free, it has an intuitive interface, it features amazing conversion presets, and it produces high-quality outputs. However, it is not new if users will have this question: "Is Handbrake safe to use?". Associated with this question are "Is it legal to rip DVDs using Handbrake?" and "Is Handbrake safe to download?"
The question on the safety of Handbrake really depends on how you use it and for what purpose are you using it. So to make things clearer, we will answer these questions in this article. As a bonus tip, we will also give you a walkthrough on how to easily rip DVDs using Handbrake and our most recommended alternative, DumpMedia Video Converter, if you are still hesitating on using Handbrake.
Contents GuidePart 1. What Is Handbrake?Part 2. Is Handbrake Safe?Part 3. Recommended Alternative to HandbrakePart 4. The Verdict: So Is Handbrake Really Safe?
Part 1. What Is Handbrake?
Handbrake is considered as an incredibly efficient and impressive video encoder and transcoder that outputs compressed media files for saving disk space. Being a free tool, it can also rip copyrighted DVDs using libdvdcss which is installed with VLC. So if you are planning to rip a DVD without the VLC application, Handbrake would require you to decrypt the DVD using third-party tools first.
Handbrake supports the following input and outputs.
Input Files
Any DVD-like and Blu-ray sources such as as.TS, .m2ts, some.VOB, VIDEO_TS folders, and real DVD or DVD image files.
Almost all multimedia files.
Output Files
File formats: MKV and MP4
Video: Theora, H.264 or MPEG-4
Audio: AAC, MP3, Vorbis, CoreAudio ACC for Mac OS only, AC-3 and DTS (MKV only) pass-through
Other miscellaneous features include the following:
Support for selecting chapters
Support for subtitles
Integrated calculator for bitrate
Picture cropping, scaling and deinterlacing.
Live preview of videos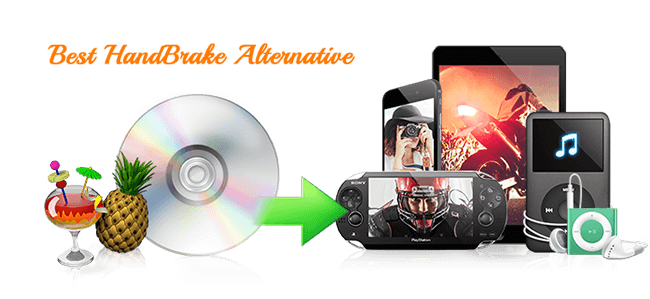 Part 2. Is Handbrake Safe?
To answer your questions about the safety of Handbrake, below are the three most common questions that users ask along with the answers to each question.
Question 1. Is It Legal to Rip DVDs Using Handbrake?
While there are many people asking whether the Handbrake software is a program free from viruses, the legality of using Handbrake for ripping copy-protected DVDs is tossed in the waves. Frankly speaking, the Handbrake application is legal itself but the issue of legality relies on whether you own the DVD you are ripping or not and how you are using the ripped DVD.
It is completely legal to rip DVDs for your personal use. However, for commercial purposes, Handbrake is not safe especially if the DVD you are trying to rip is protected by copyright. If you want to rip a DVD using Handbrake, just proceed to the succeeding section.
Easy Method to Rip a DVD Using Handbrake
Step 1. Download and install Handbrake on your computer.
Step 2. Open the CD tray of your computer and insert your DVD.
Step 3. Launch the application.
Step 4. Once the software has loaded, a Source Selection window will appear on your screen's left side. Ignore the File and Folder options and click on the DVD option. Wait for a few seconds while Handbrake scans your DVD's contents.
Step 5. To avoid a large ripped output file, just select the video components that you need under the Source section.
Step 6. Go to the Destination section and click on the Browse button.
Step 7. Select your destination drive's location. For the output location, it is recommended to use an external drive, or in the cloud.
Step 8. On your screen's right portion, choose your ripped DVD's output quality under the Presets section.
Step 9. Select your Subtitles and Audio at the bottom of the HandBrake interface.
Step 10. Once you are done configuring your settings, look for the Start Encode icon on the app interface's top section and click on it to start the ripping process.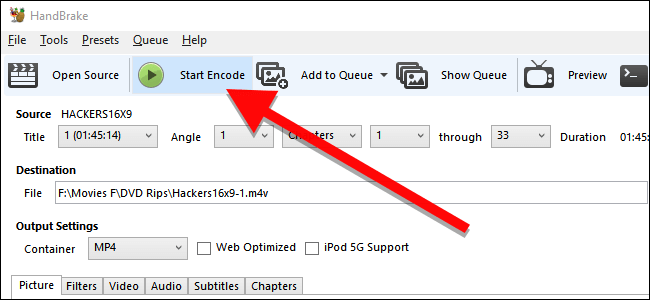 The process may take some time depending on your DVD video's length and the settings you have selected. If you want to check the process's progress, just click on the Activity Log.
Question 2. Is It Safe to Download HandBrake?
Since Handbrake is a very popular program that offers awesome functions such as ripping DVDs, it is considered to be safe for use by Windows 10 users and for earlier Mac version users. During the first week of May in 2018, a security warning was posted on Handbrake's website. The download of Handbrake was infected by Malware most especially for users of Mac computers who might have acquired a Trojan malware when they downloaded Handbrake at that time. This malware did not only appear once but a lot of times.
However, the fact is that the Handbrake software itself is totally safe and has no harmful programs bundled with it as long as you download the tool from Handbrake's official website. If you are not able to enter their official site for some reason, remember to perform a scan for viruses before you download Handbrake for free in other reputable websites aside from Handbrake.
Question 3. How to Safely Download HandBrake?
As mentioned above, the first step you need to do to keep malware from affecting your downloads is to be doubtful of anything that is not normal and being cautious enough before you give crucial information when you download, install, and run Handbrake. Of course, updating your operating system and antivirus software on a regular basis would be a good practice for protecting your computer from newer viruses.
To safely download and use Handbrake on your computer, it is advisable to scan the installer before launching it even if you have downloaded Handbrake for free from other reputable sources. Actually, you only need to make sure that you are downloading the Handbrake program from their official page especially for Mac users. In most cases, you do not have to worry about malwares or viruses when you do this method.
Moreover, for double protection of your devices, you can install safeguard programs before you download Handbrake. The tool you selected will scan Handbrake before installation to ensure that the installer does not contain viruses or malware. There are many people who are ignoring this crucial step but you should always remember that safety always comes first.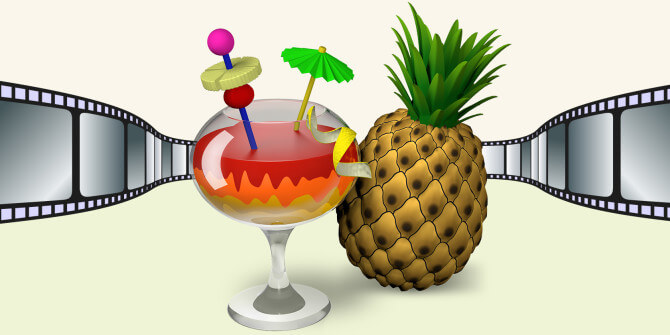 Part 3. Recommended Alternative to Handbrake
We recommend using DumpMedia Video Converter as a Handbrake alternative. DumpMedia is a powerful and high-speed all-in-one audio and video converter, downloader, editor, and player. Enjoy the convenience of a friendly interface equipped with a lot of features to meet all of your video needs. The software supports many formats including MPEG, 3GP, FLV, MKV, AVI, WMV, MOV, MP4 along other regular video formats.
DumpMedia also allows you to improve your video's quality by upscaling its resolution by converting it from SD to HD resolution and vice versa. To convert your ripped DVD videos to a Chromecast-compatible format, download the software first and follow the steps below:
Step 1: Launch the DumpMedia application.
Step 2: Add your media file to the application.
Step 3: Choose your desired format along with the destination folder.
Step 4: Start the conversion process.
Launch the DumpMedia Application
After downloading the DumpMedia installer, launch the application by following the steps below for Windows and MacOS operating systems.
For Windows users:
Go to the Search icon(magnifying glass) beside the Windows icon in your computer's Task Bar.
Type DumpMedia on the text field.
Click on the DumpMedia application on the search results.
For MacOS users:
Click on the Launchpad icon in your computer's Dock. The launchpad icon is a gray circle with a darker gray rocket at the center.
Type DumpMedia on the Search bar at the topmost part
Hit the Return button on your keyboard to launch the application.
Add Your Media File to The Application
Click the Add Files button located at the top-left section of the interface to import your files or you can drag-and-drop them directly into the main interface.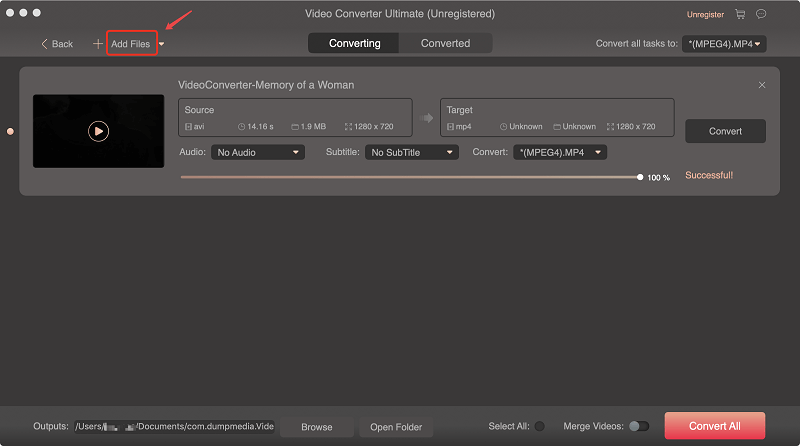 Choose Your Desired Format Along with The Destination Folder
Look for the Convert all tasks to text at the top right corner of the interface. Select your desired format for the output. At the bottom of the interface, click on the Browse button and browse your computer to the desired destination folder of the converted files.
Start the Conversion Process
Click the Convert button to start the conversion of your audio or video file. Wait for the conversion to complete.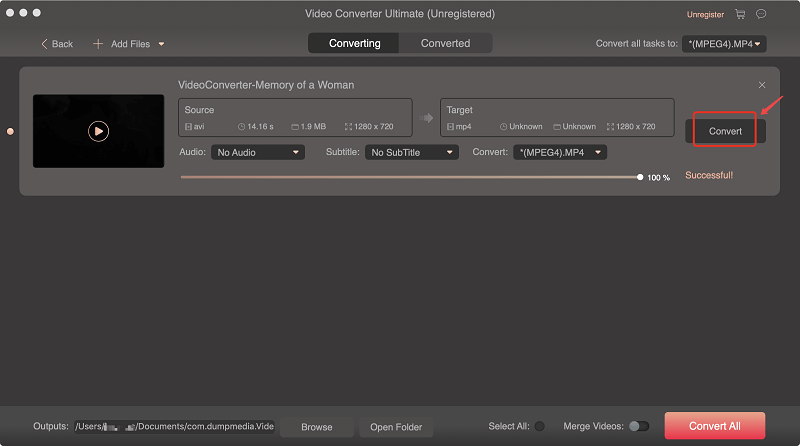 Part 4. The Verdict: So Is Handbrake Really Safe?
Therefore, from all of the information above, your question about the safety of Handbrake is now solved. The points below summarize the answers you are looking for about Handbrake.
Handbrake is a free and easy method of converting digital media from one format to another.
It is legal to rip DVDs using Handbrake as long as it is for personal use only.
Handbrake is safe to download and is virus-free as long as you download the tool from its official website.
Based on these summarized points, Handbrake is completely safe to use but if you are still hesitating on using it, we recommend DumpMedia Video Converter as an alternative for converting your audio and video files to other formats.