Saving copies of your favorite song choices have been a trend nowadays. Well, even if it is not a trend, a lot of people find it convenient to have all your music stored and kept on your device – ready to be accessed anytime. Several platforms are very helpful when it comes to music downloading. This is why many no longer find this a difficult thing to do.
In fact, there are free channels that can do the job as well such as this AllToMP3. But what if suddenly you experience the "AllToMP3 not working" issue? Or, any other issues on the current platform you are making use of? Can you easily find good alternatives?
Actually, looking for immediate alternatives to a certain app or website when an unexpected error occurred could be pretty hard to do at first. The web will give you recommendations but those might not be effective as expected.
AllToMP3 has been a good channel catering to the needs of people when it comes to downloading music from media sites like SoundCloud, Deezer, YouTube, and even Spotify. Another good thing about AllToMP3 (apart from being free of use) is that it can work well with Mac, Linux, and of course, Windows operating systems. However, since this is open-source software, problems including this "AllToMP3 not working" issue might arise. If you find it annoying to go over the web to look for ways to fix it, you can just read this article to learn more details that would surely help.
Contents Guide Part 1. What is AllToMP3?Part 2. Why is AllToMP3 Not Working?Part 3. Best AllToMP3 Alternatives to Download Spotify SongsPart 4. The Conclusion
Part 1. What is AllToMP3?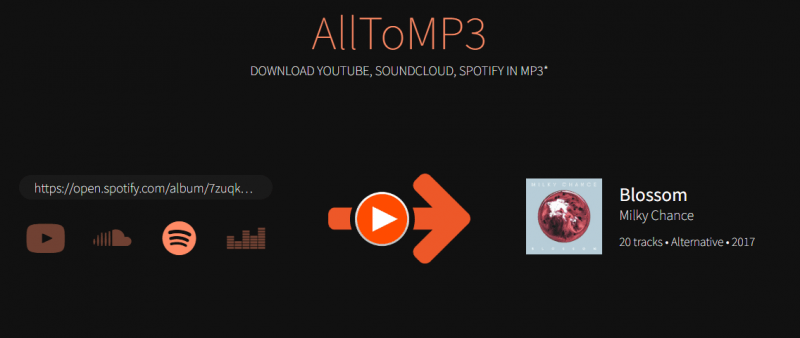 AllToMP3 has been a great application providing help to users to satisfy their conversion needs to have a file saved in MP3 format (as its name suggests). Actually, there are lots of online converters that can do the same but AllToMP3 surely stands out. With AllToMP3, lots of advantages can be enjoyed by the users especially its ability to keep all tags – genre, title, artist's name, and more. It is smart enough to detect the important information needed to be kept even after the whole conversion process.
Another great reason why lots of people are very fond of using AllToMP3 is that it promotes the ease of use feature. To enjoy it, you can just head to its main website, have the software downloaded, and you are now good to go. Once you have the app, you can simply have the chosen music downloaded simply (you may refer to the next portion for the detailed step).
However, though there are several perks that one can enjoy, there are still some other drawbacks that you must also be aware of. To show it further in detailed view, we have this list of pros and cons for your easy reference.
The Pros & Cons
Advantages:
AllToMP3 is free of use and runs perfectly on Windows, Linux, and Mac.
You can download music from four major sites and have those converted to MP3 format.
You can save it while keeping all tags at 256 kbps
The app is multilanguage.
Disadvantages:
The conversion process could sometimes be unstable that might cause the PC in use to hang up.
You might encounter a loss in audio quality while conversion is ongoing.
They have also reported cases that AlltoMP3 crashes even before the downloading happens. Thus, facing this "AllToMP3 not working" issue.
How to Use AllToMP3 to Download Spotify Songs
As initially mentioned, AllToMP3 is a good software that lets you download music including Spotify songs easy and fast. Here is an overview of the steps you need to accomplish to use AllToMP3 in conversion.
You need to visit the official website to download the AllToMP3 software. Have it installed on your PC and start running the program.
Now, you have to go to the Spotify application to choose a track or playlist to download. Make sure to copy the URL.
Head back to AllToMP3 and paste the link in the search box that you will see on the screen.
The conversion to MP3 format will begin once you tick "Enter".

You may find the converted files in the "Songs" library folder.
What if while using the app, you encountered the "AllToMP3 not working" issue? Surely, you will be curious why this happened. In the next part, you will get an overview of the common reasons why.
Part 2. Why is AllToMP3 Not Working?
There could be a lot of reasons behind the "AllToMP3 not working" issue. Listed here are the most usual ones.
Your AllToMP3 Version Could be Out Of Date
AllToMP3 is a software app that is still under development. Now, you are using the version that is not up to date, you might encounter the "AllToMP3 not working" issue. To fix it, downloading and installation of the latest version could be the answer.
There Could Be Copyright Problems
The AllToMP3 software is not capable of downloading tracks that are protected with DRM encryption. The solution is to find another tool with the ability to do so.
System Firewall or Security Issues
System firewall or some security programs can cause the "AllToMP3 not working" issue. Resetting the firewall and the security applications could be the solution to this.
Now that you know what causes the issue and if you no longer want to use AllToMP3, we have recommendations in the third part of this post that you can check out.
Part 3. Best AllToMP3 Alternatives to Download Spotify Songs
We can find some AllToMP3 alternatives to solve AllToMP3 not working problem. There could be several applications that are trusted and reliable which also have the ability to convert your chosen Spotify songs and can even help you with downloading. Here are our best recommendations for you.
DumpMedia Spotify Music Converter
The DumpMedia Spotify Music Converter is known as one of the best professional converters that can help you with Spotify conversion and downloading. The app can remove even the DRM encryption letting the user process the downloading of the tracks. Thus, making the converted files accessible on any device and via offline streaming.
Apart from supporting MP3 format, this can also convert tracks to WAV, FLAC, and M4A while completely maintaining the ID3 tags and even the metadata information. It has advanced features that can be fully enjoyed by the users as well.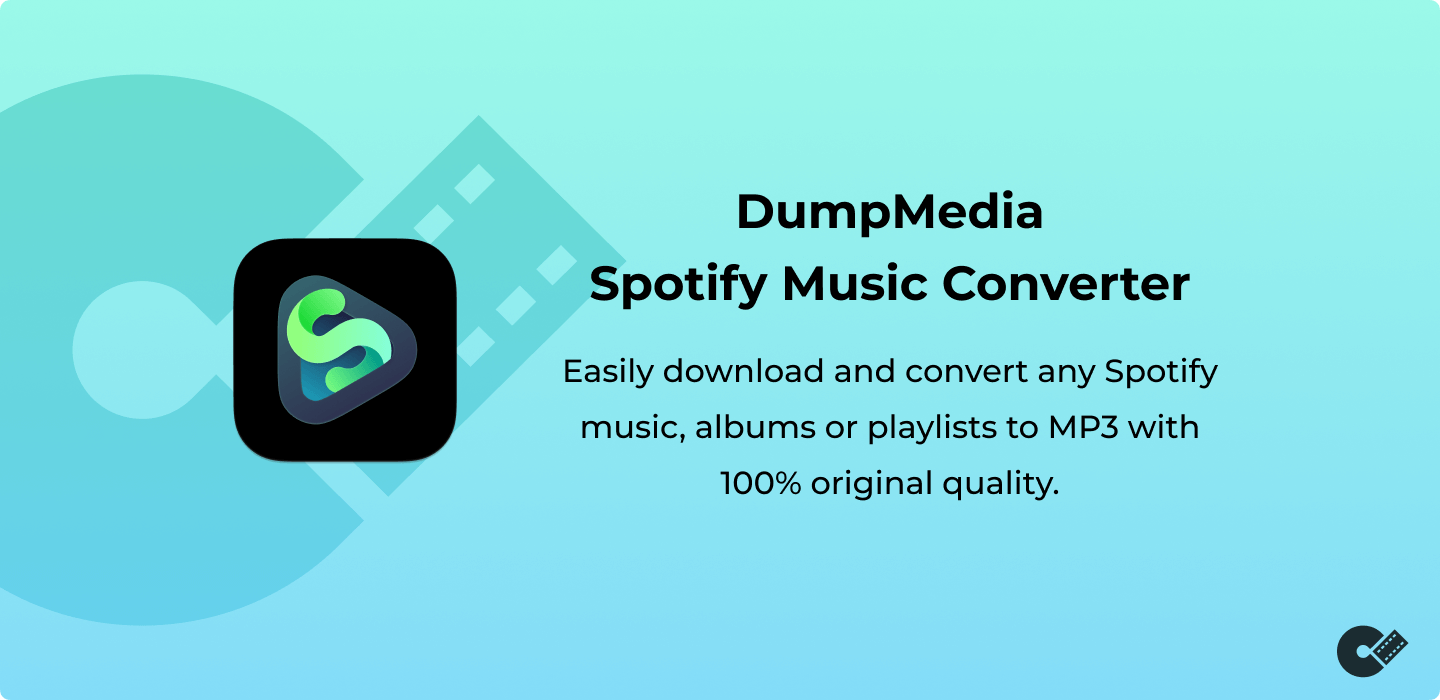 The DumpMedia Spotify Music Converter is very easy to use (has only three steps needed to be performed) and only requires a few installation needs.
Cinch Audio Recorder
Apart from recommending a very good and professional converter like the DumpMedia Spotify Music Converter, you can also try using an audio recorder. Cinch Audio Recorder is a smart recorder that captures the sounds of the tracks and saves those in the best quality possible. This is very easy to use since you only need to access the recorder and click the "Record" button to begin the whole process.
Cinch Audio Recorder is very effective since you can process not only Spotify tracks but also sounds from any other sites or music streaming platforms. You won't see any ads as well while running the recorder. Another good thing about this recorder is that you can mute other sounds while recording is ongoing, and it automatically adds vital information to the MP3 files.
The only drawback of this application is that you need to pay a fee to use it.
Spytify
Apart from the two mentioned alternatives, you can also try this "Spytify" once you experienced the "AllToMP3 not working" issue. This is also an open-source program that works like a Spotify recording tool capable of recording tracks from the Spotify app and splitting those separately as MP3 files while ID3 tags are maintained.
One amazing thing that most users noticed about this app is that it has the ability to skip the advertisements if you are using a free Spotify account. Added to that, it has been proven that the outputs produced by Spytify are of good quality making offline streaming enjoyable for you. This is also free of use and has an interface that is intuitive and simple. The file for installation is only 3.8 MB compared to that of AllToMP3's which is 115 MB.
Since this is free of use, there are some disadvantages. Spytify can only support the recording of music from the Spotify application. Also, there is no batch or automatic recordings. Thus, you need to record each song one by one and wait until done.
Part 4. The Conclusion
The "AllToMP3 not working" issue is no longer a difficult issue to solve. If the issue continuously arises, there are other tools that you can use as alternatives. The three apps presented here are only some of the trusted applications that are verified to give amazing results and outputs. If you tried any of these alternatives, we would like to know the outcome! Please share some comments in the below section.