Since it includes so many different kinds of media, the iTunes store is probably the first place that most people think of when they want to buy the most recent or most well-known movies. There are a lot of new as well as popular movies that have just been released in cinemas that are readily accessed on iTunes. It prevents people from having to go to the movies.
Despite the fact that iTunes gives the perception that there only way for users to see movies is to purchase as well as rent those, users may really download free films from iTunes without having to spend anything at all. If you follow the method, you will be able to acquire the free movies iTunes store page plus save these so that you may view them at a later time. Let's look for free videos on iTunes then download them right now:
Contents Guide Part 1. Overview: What's iTunes Store?Part 2. How to Get Free Movies from iTunesPart 3. How to Keep Apple Music Audios Free and Offline - DumpMedia Apple Music ConverterPart 4. Conclusion:
Part 1. Overview: What's iTunes Store?
Apple Inc. is the creator and operator of the digital media distribution platform known as iTunes Store. It is a one-stop shop where users can purchase and download a wide variety of digital material, including music, movies, television series, podcasts, audiobooks, and more. Since its inception in 2003, the platform has developed into one of the most widely used but also well-recognized digital content distribution systems in the whole globe.
The iTunes Store may be accessed through a variety of Apple products, such as personal computers running the macOS operating system, iPhones, iPads, and iPods. Users are able to use the platform even if they do not possess an Apple device since it is also accessible on PCs running the Windows operating system. With their Apple ID, which is a single identification that gives them access to all of Apple's services and products, users are able to browse the iTunes Store as well as make digital content purchases via that platform.
The iTunes Store provides customers with access to a huge assortment of digital material originating from all over the globe, such as audiobooks, podcasts, music from well-known artists, movies from major studios, and television series from a variety of networks. Visitors are able to explore material in a variety of different ways, including genre, popularity, release date, and perhaps more. Moreover, the site offers consumers individualized suggestions that are determined by their purchasing history as well as their interests.
In addition to purchasing content, the iTunes Store also offers various other features such as free movies iTunes store, iTunes Match which allows users to upload their music to the cloud, and iTunes Radio, a music streaming service that offers curated radio stations based on different genres. Overall, the iTunes Store has revolutionized the way people purchase as well as those who consume digital media. It provides a convenient and easy-to-use platform for accessing a vast selection of digital content, making it an essential part of the Apple ecosystem.
Part 2. How to Get Free Movies from iTunes
It is important to note that there is no legal way to download movies for free from the iTunes Store. All movies available for download or rental on the iTunes Store require payment. However, there are ways to access free content on the iTunes Store. Here are some steps to follow into getting free movie s iTunes store :
Try searching for free movies on iTunes; the iTunes Store gives out free movies on a regular basis, but only for a short amount of time. Often, the studios or filmmakers themselves are the ones advertising these films, and they are older movies or independent films. Launch iTunes and go to the Movies area to find out whether any free movies are now available to watch there. Find the tab labeled "Free on iTunes," and then go through the list of movies that are offered without charge.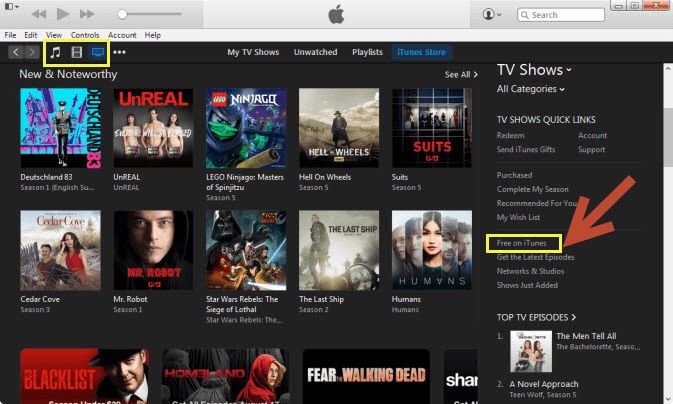 2. Make use of a free movie rental code; as part of their promotional offerings, several firms provide free movie rental coupons that may be redeemed at the iTunes Store. These coupons are also included in promotional communications as well as may be found online. To redeem a coupon, first, go to the iTunes Store and choose the movie you'd want to have delivered to your home. Just input the code when required after clicking the "Rent" button. The amount that must be paid for the rental will be brought down to zero.
3. Share your collection with members of your family or your social circle. If you have bought movies from the iTunes Store, you can use the Family Sharing function to share those movies with up to six members of your family or your social circle. To begin the process of setting up Family Sharing on your iOS device or Mac, go to the Settings menu as well as pick the "Family Sharing" option. Just follow the on-screen directions to create a family group and begin sharing your videos with the other members.
4. Enjoy free movies in exchange for watching adverts in some third-party applications, such as Vudu or Crackle. These apps provide free movies in exchange for seeing advertisements. You may explore their library of free movies after downloading these applications from the App Store, which you can do.
Although it is true that there are methods to obtain free movies iTunes store, it is against the law to download movies or other forms of digital content without first paying for them. This is a crucial point to keep in mind. Always be sure that the stuff you access is either freely and legally accessible somewhere else online, or it comes from a reliable source.
Part 3. How to Keep Apple Music Audios Free and Offline - DumpMedia Apple Music Converter
We'll also discuss DumpMedia Apple Music Converter as more than just a bonus because you now know how to get free movies iTunes Store. This app is an excellent piece of software that might assist you in downloading your tunes from Apple Music. It is possible for it to assist you in getting the tracks into output files of good quality while preventing the loss of metadata and ID3 tags.
You may also download tracks through Apple Music as well as employ them as ringtones for your SMS messages, as music for your commute, as well as for various other purposes. In order to achieve that goal, you will need a piece of software known as DumpMedia Apple Music Converter.
You might access it to acquire your favorite Apple Music tracks, such as songs, instrumentalists, and podcasts, as well as a wide variety of other audio content. The following is a list of the procedures that you need to do in order to extract your favorite songs from Apple Music using DumpMedia Apple Music Converter:
To begin, you have to navigate to the tool's download page and install it on your computer. Launch it after the installation is complete.
After that, you have to open the tool and add the Apple Music files that you want to remove from it.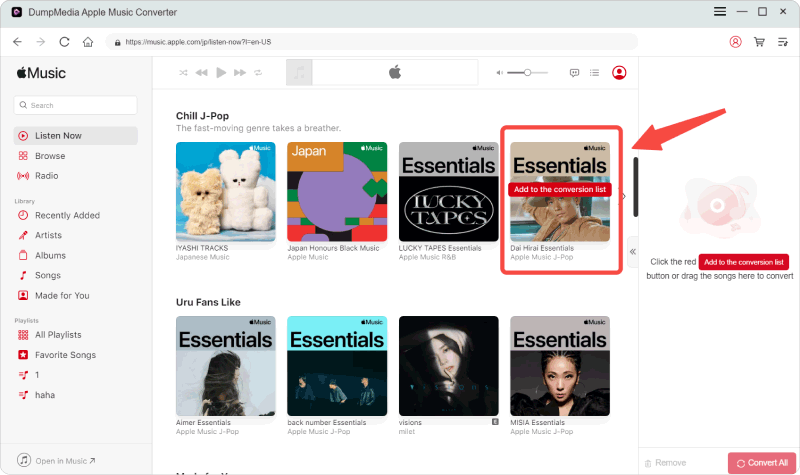 3. After which, you should choose the data format that you want to use. There are several other formats available, including MP3, such as M4A, also WAV, FLAC, and therefore more.
4. Upon that, you must then go to the location on your computer where you wish to place the transformed files and choose that folder.
5. After that, you have to choose the songs you want to convert, as well as you would then select the "CONVERT" button to start the conversion process of converting those tracks to the format you want to use.
6. After the process of conversion has been finished, the converted songs will be accessible in the folder that you designated as the destination. You are now able to move them, if necessary, to other devices like iPhones, Android smartphones, smartwatches, USB flash drives, and perhaps other PCs.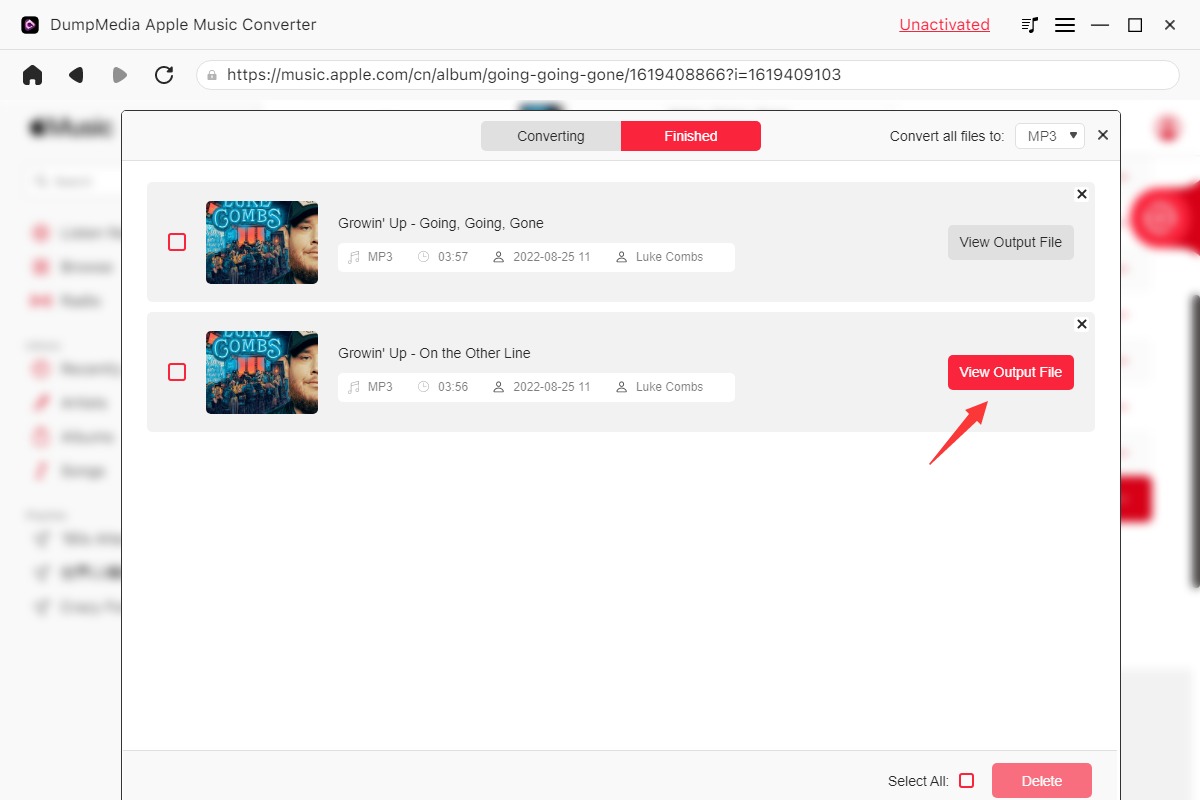 Part 4. Conclusion:
While there may not be a way to download free movies iTunes Store legally, knowing about the available free content is still valuable. By keeping an eye out for free movies offered by the iTunes Store, you can indeed discover new as well as interesting films that you might very well not have otherwise considered.
In addition, if you are aware of free movie third-party applications like DumpMedia Apple Music Converter, which then gives free movies, you may be able to reduce the amount of money you spend on entertainment, which is a great thing. Your overall entertainment experience can be enhanced while you remain compliant with the law if you are aware of the legal means by which you can obtain free content. Although free movies may not be easily accessible through the iTunes Store, there are other legitimate means by which you can obtain free content.