Have you ever needed to record what is happening on your computer screen, possibly a streaming YouTube video, online webinar, or a tutorial that you are creating? If you do, then you would need a tool to help you record your computer screen with audio whether on your Windows or Mac.
Screen recorders help you capture your screen along with system audio and even the mic and webcam simultaneously. If you are looking for the right screen recorder software that you can use on your computer, then you are in the right place.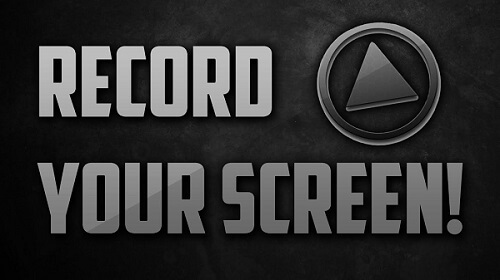 In this article, we have listed the top 7 screen recorder software (both free and paid) for Windows and MacOS with no particular order. As a bonus, we will also give you our most recommended video converter software, DumpMedia Video Converter, which you can use to convert your recorded video in case you want to save it on another format that is not offered by the screen recorder you will be choosing. Now, let's take a look at the top 7 screen recorder software below.
Contents GuidePart 1. 7 Tools To Record Your Computer Screen With AudioPart 2. The Best Video Converter to Convert Your Recorded VideosPart 3. In Conclusion
Part 1. 7 Tools To Record Your Computer Screen With Audio
#1 ActivePresenter
Compatibility: MacOS and Windows
ActivePresenter has a free and paid version and is a good screen recorder which has almost all the functionalities that you would need to do the following:
Record your screen,
Create interactive courses for e-Learning,
Edit screencast videos,
Webcam recording, and
Green screen effects.
Below are ActivePresenter's notable features:
Best full motion recording,
Various smart annotations,
Configurable hotkeys,
Recording of the whole or just a part of your screen,
Microphone audio,
System audio,
Mouse movements and click effects,
Webcam,
The free version has no watermark,
The unlimited free version, and
Supports WebM, FLV, WMV, MKV, AVI, and MP4.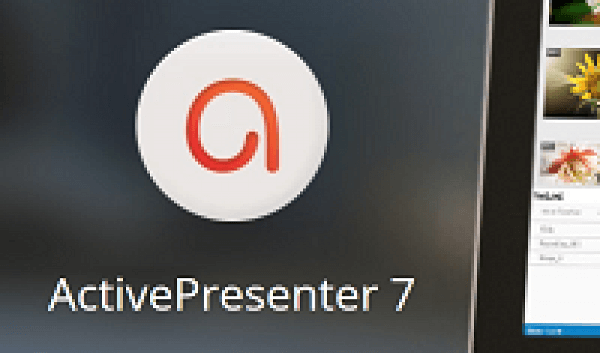 #2 Apowersoft Screen Recorder
Compatibility: Windows and Mac
Apowersoft Screen Recorder Pro is a professional and easy-to-use desktop software for recording audio and screen activity simultaneously. It also allows its users to save their recorded videos in standard MP4 formats and has a builtin converter you can use to convert the MP4 file into other formats without quality loss. You can export your files into the following formats:
WEBM,
VOB,
MPEG,
FLV,
MKV,
MOV,
MP4,
AVI, and WMV.
Below are Apowersoft Screen Recorder's notable features.
Feature 1. Multiple Modes for Recording
The following thoughtful modes will obviously win your favor and choose Apowersoft as your screen recorder tool:
Select Window: Records the window that you launched on your screen.
Around Mouse: Records your mouse's tracks.
Custom Area: Records a certain portion of your screen.
Full Screen: Records your whole screen's activity.
Feature 2. Various Scenarios
Record all types of screen activities including the following:
Streaming videos on a web browser,
Video games,
Live chat,
Tutorials, and
Self-demonstration.
Feature 3. Simultaneously Record Your Screen and Audio
Yes, among Apowersoft Screen Recorder's brilliant features is recording your screen and audio at the same time. The tool allows you to record audio from microphones, systems, or both. It is also able to record your audio and screen activity synchronously and eliminates the doubt of game players whether software that can keep voice and games in sync exists.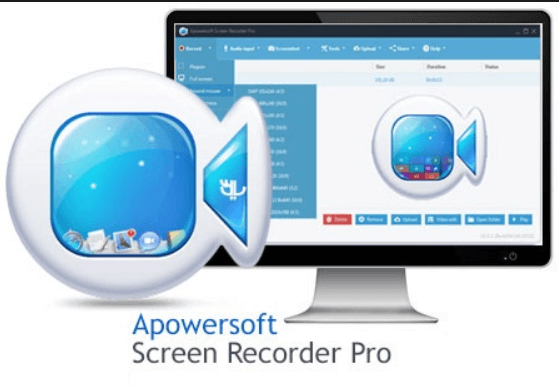 #3 Bandicam
Compatibility: Windows only
Another screen and audio recorder that can be easily used is Bandicam which is capable of recording your whole screen or just a specific portion of it. You can use this tool to capture streaming videos, flash games, and others. It also has three modes for recording:
Device Recording,
Screen Recording, and
Gaming Mode.
Below are the notable features of Bandicam
Bandicam allows you to select a screen area that you want to record,
Addition of a webcam video to the recording,
Mixing your own voice to the recording,
Addition of your own logo to the output video recording, and
Various drawing tools to easily highlight or outline a certain part of your screen to provide a clearer explanation.
#4 CamStudio
Compatibility: Windows only
CamStudio is a lightweight screen and audio recording software that helps you make AVI videos which you can later convert to SWF. You can have a try on this recording tool in capturing your screen and audio for tutorials or demonstration purposes. Though CamStudio has limited features, this tool is without a doubt a very popular one among users due to its practical functionalities.
Below are the key features of CamStudio:
CamStudio can support the addition of screen captions that are anti-aliased to your videos. This means that the letters are not going to have jagged edges,
It offers features for annotation which allows its users to add a video from their webcam to their screen recording, and
Users have the choice of whether to record their entire screen or only a certain portion of it.

#5 Filmora scrn
Compatibility: Windows and MacOS
Filmora scrn is mostly chosen by some as a tool for recording their computer screen and audio due to its extremely simple usage thanks to its intuitive and straightforward user interface. This tool was created by Wondershare and has embraced a lot of useful features. Moreover, the software's simplicity makes Filmora scrn a better option compared to the other existing screen and audio recording tools.
Below are the notable features of Filmora scrn:
Recording your desktop's activity and a webcam video simultaneously,
With the tool's tutorial and annotation functionalities, users are given a better touch of learning experience through the addition of elements such as arrows, circles, and texts to the recording,
You can do the recording with 15 to 120 FPS,
Filmora scrn allows you to export your recorded video file to a lot of formats such as MOV and MP4.
#6 Snagit
Compatibility: Windows and MacOS
Snagit is a screen and audio recorder developed by TechSmith. This tool is also a good option because it will be able to help you capture your screen for many purposes. Snagit also promises a simple but powerful video capturing process for your screens. Users are given the option to record their screen in HD resolution and even 4K given that your device was highly configured.
Below are the key features of Snagit:
Helps you convey what you are explaining clearly through the addition of arrows, shapes, and comments,
Snagit takes pride in adding images or videos to your websites or email.
Just like the other screen and audio recording tools mentioned before, Snagit also allows you to either record your whole screen or just a specific portion of it.
#7 OBS
Compatibility: Windows, MacOS, and Linux
Our last but not the least screen and audio recording software on our list is OBS which is loaded with a lot of good features. OBS comes with multiple filters and themes to make your recorded videos more interesting. You can use this tool to record your screen from a lot of streaming platforms like YouTube, Twitch, and others.
Below are the notable features of OBS:
OBS has a facility for audio mixing and has per-source filters such as noise suppression and noise gate.
You get configurations options that are more user-friendly.

Part 2. The Best Video Converter to Convert Your Recorded Videos
DumpMedia Video Converter is a powerful and high-speed all-in-one audio and video converter, downloader, editor, and player. Enjoy the convenience of a friendly interface equipped with a lot of features to meet all of your video needs. The software supports many formats including MPEG, 3GP, FLV, MKV, AVI, WMV, MOV, MP4 along with other regular video formats. To convert your recorded videos to other formats you desire, download the software first and follow the steps below.
Step 1. Launch the DumpMedia application.
For Windows users:
Step 1a. Go to the Search icon (magnifying glass) beside the Windows icon in your computer's Task Bar.
Step 1b. Type DumpMedia on the text field.
Step 1c. Click on the DumpMedia application on the search results.
For MacOS users:
Step 1a. Click on the Launchpad icon in your computer's Dock. The launchpad icon is a gray circle with a darker gray rocket at the center.
Step 1b. Type DumpMedia on the Search bar at the topmost part
Step 1c. Hit the Return button on your keyboard to launch the application.
Step 2. Click the Add Files button located at the top-left section of the interface to import your files or you can drag-and-drop them directly into the main interface.
Step 3. Look for the Convert all tasks to text at the top right corner of the interface. Select your desired output format.
Step 4. At the bottom of the interface, click on the Browse button and browse your computer to the desired destination folder of the converted files.
Step 5. Click the Convert button to start the conversion of your audio file.
Step 6. Wait for the conversion to complete.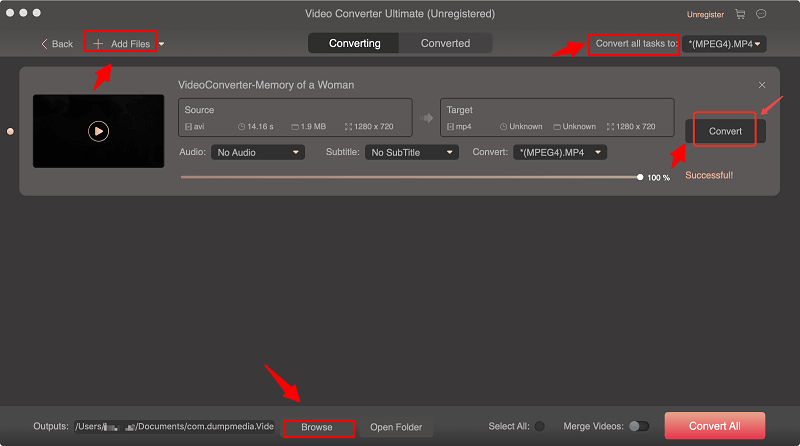 Part 3. In Conclusion
There are many situations wherein you might need to record your computer screen along with audio whether for creating tutorials or for recording live chats. So in this article, we have discussed the top 7 tools you can use to record your screen with audio on Windows and Mac computer. Then if your selected screen recorder software does not give you the option of saving it into a video format that you want, you can use DumpMedia Video Converter to convert your recorded files. Hopefully, we were able to give you what you are looking for.