DVD discs have contributed a lot to the lives of people. Before, these are the main storage devices used. You can easily burn and keep all your songs or even videos in it making it one of the most used tools by many not only for business purposes but as well as for personal and educational reasons.
However, using DVD discs nowadays is somehow outdated. And, what if you still got important files or favorite videos or movies in it? Ever experienced the need to rip those for importing DVD to iTunes? We will discuss the options you can choose from in this article!
Contents GuidePart 1: What Are The iTunes-Supported Formats?Part 2: How to Convert and Import Your DVD Files to iTunesPart 3: What if You Only Aim to Import Music Files from DVD to iTunes?Part 4: In Conclusion
Part 1: What Are The iTunes-Supported Formats?
If you are one of the many iTunes lovers or you just love watching videos or movies on your Apple devices such as iPhones and iPads and it happened that you have had a collection of files on different DVD discs, you probably encountered the issue of inability to copy the files directly to mentioned devices and it could be troublesome and tiring for you to always open your DVD discs every time you wanted to access your files.
Well, that is a common issue. The solution left for you is to proceed with conversion (from DVD format to any iTunes supported formats) and then file syncing. But, how will you do it?
Before heading to the answer, do you have any ideas about those iTunes-supported formats?
iTunes has been popularized as one of the many music media platforms which are being enjoyed by a lot of users up to now. This application was created and introduced by Apple to handle a lot of functions such as being a media player or library or an audio and video organizer.
iTunes supports lots of audio formats including MP3, AAC, WAV, AIFF, Audible file format, M4P, and M4A. This as well supports numerous video formats such as MOV (QuickTime file format), M4V, and MPEG-4.
Tips: People like sharing DVD video files to YouTube. Do you know how to upload DVD video files to YouTube? See the best guide: How to rip and upload DVD video files to YouTube?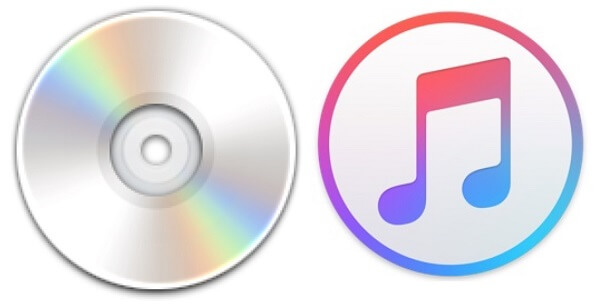 Part 2: How to Convert and Import Your DVD Files to iTunes
The best tool you can use to have your DVD files converted to any available iTunes format is this DumpMedia Video Converter!
Part 3: What if You Only Aim to Import Music Files from DVD to iTunes?
Well listening to songs stored in DVD discs is absolutely boring and tiring! If you are a music lover you have been experiencing the difficulty of having your favorite songs transferred to your iTunes library from DVD discs, this portion would definitely help you!
Do you even know that iTunes itself can do the abovementioned?
Well, if you are only to import music files from your DVD discs onto your iTunes library, this is what you can do. The procedure is just too simple.
Here is a guide for importing music files from DVD to iTunes.
Step 1: Insert the DVD disc correctly onto the computer's drive.
Step 2: Head to the iTunes application and perform changes in the import settings.
Step 3: Import the desired song.
Want to know more about each step? Let us then take a look.
Step 1: Insert the DVD Disc Correctly Onto the Computer's Drive
The initial step needed to start is to ensure that the DVD disc has been properly installed and inserted on your personal computer's drive. Once the disc has been inserted, you should be able to see it on your computer.

Step 2: Head to the iTunes Application and Perform Changes on the Import Settings
Once inserted, the next you should do is to choose and select the music files to be imported (from the disc). If the songs are in the format supported by iTunes, you can continue. If those are in any other format, the best move is to use the option presented in the first part of the article.
Head to the iTunes application and perform changes on its import settings. Go to the "iTunes" button, then tick "Preferences". Once you have seen the window, click the "General" option followed by "Import Settings". The default format is AAC but you can choose any other depending on the file to be imported (as long as supported by iTunes).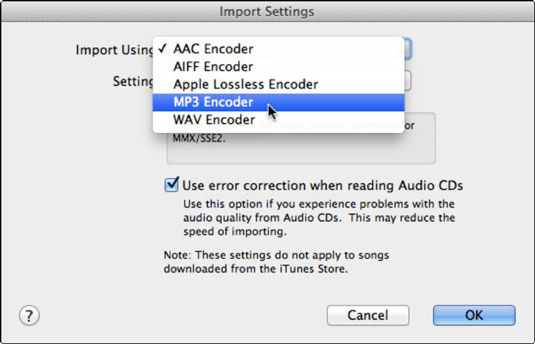 Step 3: Import the Desired Song
Once initial steps have been performed, you can now import the desired music files to iTunes. This can be done by just ticking the "File" button located at the upper left part of the screen then "Add File to Library" button.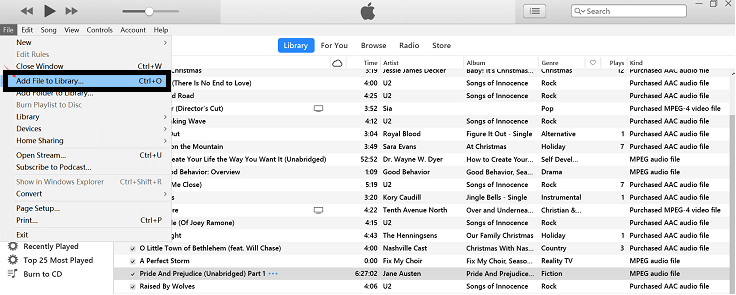 A new window will prompt which will let you choose the songs to be imported. Browse from the selection and tick the "OK" button once done. This is when iTunes will begin importing your chosen music files to its library.
Part 4: In Conclusion
This article had provided the most effective and best way to be able to import your DVD files onto your iTunes library.
In the first part, an amazing tool was presented – the DumpMedia Video Converter. This one has been considered as the top converter which will aid in the importing of your DVD files to iTunes. This is the most recommended and trusted among all. Therefore, if you encountered such an issue, replying to this would be the best thing you can do.
If you only aim to import music files, iTunes can do it for you. The simple guide was presented in the second part of this article as additional information for you.
Have you found this post educational and informative? Will you also make use of DumpMedia Video Converter in the future? Or, have you ever tried it before? Share your experiences with other users by leaving your comments down below!