DVDs, which are optical disc formats for storing multimedia, have higher storage capacities compared to CDs. When it comes to popularity, DVDs are more widely preferred for storing media data. In the current time, various DVD disc types have emerged including DVD5 and DVD9 which are the most popularly used types of DVDs. They are used for storing media files such as videos, movies, and others.
DVD5 discs are earlier versions of the DVD9 format. But what are the differences between DVD5 and DVD9? If you are one of the DVD movie enthusiasts, you may be among the ones who are most curious about this. So to help you understand the differences between the two, we have created this article for you. We will be comparing DVD5 and DVD9 using various factors but let us first define what DVD5 and DVD9 are.
Contents GuidePart 1. What Are DVD5 and DVD9?Part 2. Differences between DVD5 and DVD9Part 3. How to Rip DVD5 and DVD9Part 4. How to Convert Your Ripped DVDPart 5. In Conclusion
Part 1. What Are DVD5 and DVD9?
What Is DVD5?
DVD5 discs, also abbreviated as D5, are one of the disc types with a single layer (SS-SL). These discs are supported by both DVD-R/RW and DVD+R/RW. Typically, DVD5 discs have storage capacities of 4.7GB for containing 100-minute videos of standard quality. Also, when you play videos stored in DVD5 discs, dual subtitles, and Dolby Digital Surround audio system are supported.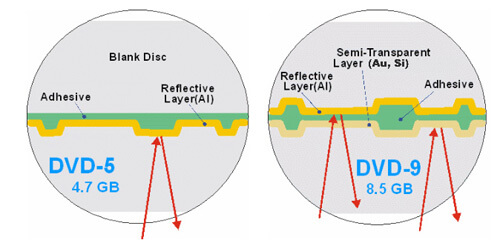 What Is DVD9?
DVD9 discs, also known as D9 discs, are larger versions of the DVD5 discs. They have two layers with a single side and can contain data sizes up to 8.5GB. Usually, movies stored in DVD9 discs use DTS or LPCM for the audio and they have lengths of over 100 minutes. These types of DVDs are widely used in commercial DVDs.
Part 2. Differences between DVD5 and DVD9
#1 Storage Capacity
You can use DVD5 discs to save data with a maximum of 4.7GB file size and around 133 MPEG-2 video minutes. On the other hand, for larger size requirements, you can use DVD9 as they can store up to 8.5GB of data with about 241 MPEG-2 video minutes.
#2 Video Quality
Since DVD9 has a video bitrate in 9500 to 9800 kbps, DVD9 has a much better video quality compared to DVD5 which has a lower video bitrate. Why? Because DVD9 has a higher storage capacity than DVD5. A higher storage capacity means that DVD9 can store high-quality videos. Simply put, videos having higher bitrates give better quality but require more storage space.
#3 DVD Format
DVD5 discs are DVD-R/RW and DVD+R/RW supported formats. On the other hand, DVD9 discs are supported by the DVD-R and DVD+R formats which are write-once DVD formats. This indicated that once data is burned onto DVD9 discs, the information is frozen into the disc and you cannot rewrite on it. With the addition of 'W', you will be able to erase and write data on the disc, like the DVD5 ones, repeatedly.
#4 Reusability/Rewritability
You can reuse and rewrite DVD5 discs but you cannot do the same with DVD9 ones. As mentioned above, DVD5 discs are in the DVD-R/RW and DVD+R/RW formats. Meaning, once you wrote data on a DVD5 disc in the DVD-RW or DVD+RW formats, you can still reuse this disc. For DVD9 discs, once you save data on it, you cannot delete it and thus cannot rewrite on the disc. So most people will prefer buying DVD5 instead of DVD9, especially for personal purposes.
Tip: Do you want to know how to reuse a formatted Dvd-R/Rw? Just click the right link and learn more about how to do it. The post will show you a detailed guide!

#5 Price
Since DVD5 discs can only store a limited amount of video minutes, they are much cheaper compared to DVD9 discs.
To summarize the comparison between DVD5 and DVD9 discs, you can take a look at the table below.
DVD Disc Type

DVD5

DVD9

General Nature

The earlier DVD version, Single-layered, and Single-sided

The advanced DVD version,

Dual-layered, and Single-sided

Storage Capacity

4.7GB

8.5GB

Video Quality

Standard

High

Video Length

Around 120-133 minutes

Around 240 minutes

Reusable/Rewritable

Yes

No

DVD Format

DVD-R/RW & DVD+R/RW

DVD-R & DVD+R

Playback Features

Compatible on DVD burners and DVD-ROMs

Compatible on DVD burners and DVD-ROMs

Price

Way cheaper

Relatively expensive
Part 3. How to Rip DVD5 and DVD9
In this section, we are going to show a step-by-step guide on how to use a free DVD ripper, HandBrake, to rip your DVD5 and DVD9 discs before you convert them into your desired format if you want to. Aside from being free, it is very easy to use and is ideal for beginners. To rip your DVD, just follow the steps below.
Step 1. Download and install Handbrake on your computer.
Step 2. Open the CD tray of your computer and insert your DVD.
Step 3. Launch the application.
Step 4. Once the software has loaded, a Source Selection window will appear on your screen's left side. Ignore the File and Folder options and click on the DVD option. Wait for a few seconds while Handbrake scans your DVD's contents.
Step 5. To avoid a large ripped output file, just select the video components that you need under the Source section.
Step 6. Go to the Destination section and click on the Browse button.
Step 7. Select your destination drive's location. For the output location, it is recommended to use an external drive, or in the cloud.
Step 8. On your screen's right portion, choose your ripped DVD's output quality under the Presets section.
Step 9. Select your Subtitles and Audio at the bottom of the HandBrake interface.
Step 10. Once you are done configuring your settings, look for the Start Encode icon on the app interface's top section and click on it to start the ripping process.
The process may take some time depending on your DVD video's length and the settings you have selected. If you want to check the process's progress, just click on the Activity Log.
People Also Read:
How to Rip DVD to Hard Drive?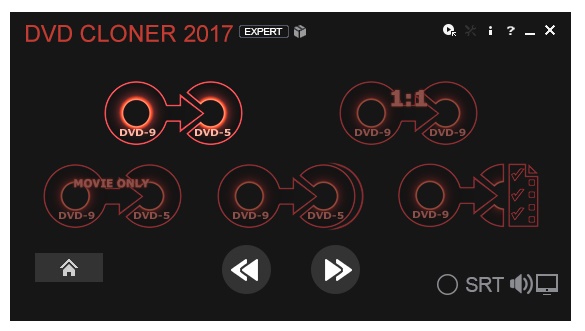 Part 4. How to Convert Your Ripped DVD
For this step, we recommend using DumpMedia Video Converter. DumpMedia is a powerful and high-speed all-in-one audio and video converter, downloader, editor, and player. Enjoy the convenience of a friendly interface equipped with a lot of features to meet all of your video needs. The software supports many formats including MPEG, 3GP, FLV, MKV, AVI, WMV, MOV, MP4 along other regular video formats.
DumpMedia also allows you to improve your video's quality by upscaling its resolution by converting it from SD to HD resolution and vice versa. To convert your ripped DVD5 or DVD9 videos to your desired format, download the software first and follow the steps below:
Step 1: Launch the DumpMedia Video Converter.
Step 2: Add your ripped DVD video to the application.
Step 3: Choose your desired format along with the destination folder.
Step 4: Start the conversion process.
Launch the DumpMedia Video Converter
After downloading the DumpMedia installer, launch the application by following the steps below for Windows and MacOS operating systems.
For Windows users:
Go to the Search icon (magnifying glass) beside the Windows icon in your computer's Task Bar.
Type DumpMedia on the text field.
Click on the DumpMedia application on the search results.
For MacOS users:
Click on the Launchpad icon in your computer's Dock. The launchpad icon is a gray circle with a darker gray rocket at the center.
Type DumpMedia on the Search bar at the topmost part
Hit the Return button on your keyboard to launch the application.
Add Your Ripped DVD Video to the Application
Click the Add Files button located at the top-left section of the interface to import your files or you can drag-and-drop them directly into the main interface.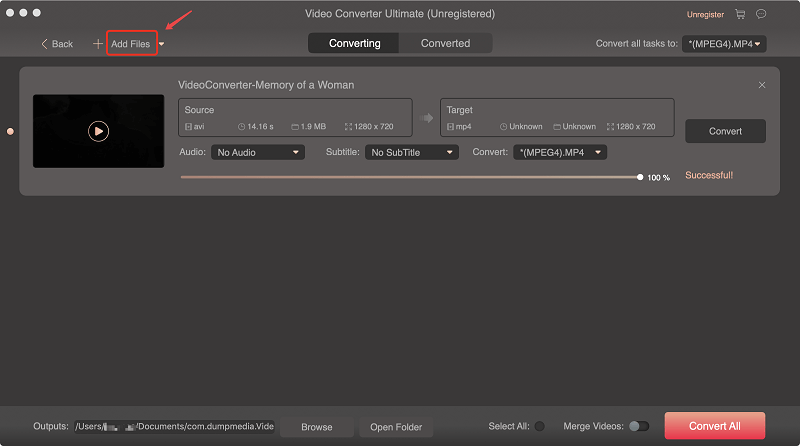 Choose Your Desired Format Along with the Destination Folder
Look for the Convert all tasks to text at the top right corner of the interface. Select your desired format for the output. At the bottom of the interface, click on the Browse button and browse your computer to the desired destination folder of the converted files.
Start the Conversion Process
Click the Convert button to start the conversion of your ripped DVD file. Wait for the conversion to complete.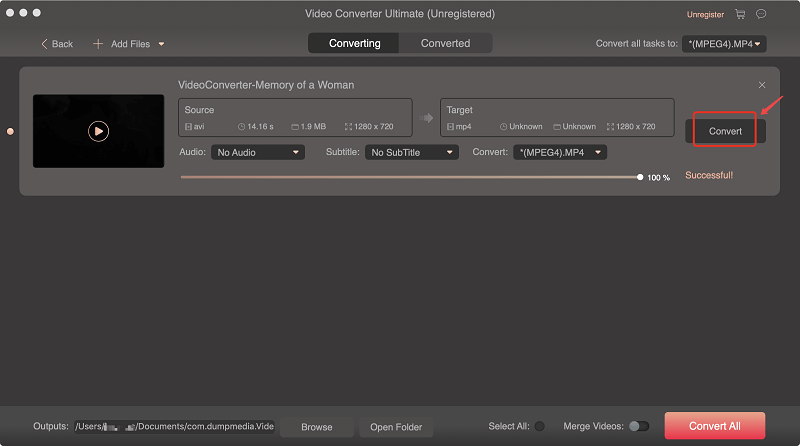 Part 5. In Conclusion
To wrap up our discussion, below is a summary of the topics that we have discussed in this article.
DVD9 can save more information and data compared to DVD5 because DVD9 is a dual-layered disc shile DVD that only has a single later.
In terms of price, DVD5 is way cheaper compared to DVD9 and is more preferred by those who are looking for an affordable way to store data
You can reuse DVD5 while you cannot edit the stored information in DVD9 discs once you have burned them. Thus, DVD5 is more environment-friendly and efficient.
In the above summary, you will see that you should opt for DVD9 if you are planning to store large files. Otherwise, choose DVD5. And if you want to rip DVD5 or DVD9 discs, you can use Handbrake which is free software. Finally, to convert your ripped DVDs, you can use our most recommended video converter software - DumpMedia Video Converter.