Do you want to know how to download Vimeo videos online? In this way, you can watch them even without an Internet connection and you can save them on various devices. Downloading Vimeo videos is a great way to have fun on your way to any destination.
This is especially true when you're traveling to foreign countries where the Internet is not that popular. At least, you can entertain yourself with videos while on the go. You can watch videos offline on the airplane, on the train, and your taxi cab.
In this article, we will teach you how to download Vimeo videos online to get a copy of your favorite shows. Read on to learn more…
Contents GuidePart 1. What Is Vimeo?Part 2. What You Should Do On VimeoPart 3. How To Download Vimeo Videos OnlinePart 4. In Conclusion
Part 1. What Is Vimeo?
Vimeo is similar to YouTube wherein people upload and share their videos for others to see. The platform was started in 2004 by various filmmakers. Vimeo is different from YouTube because it's created for art enthusiasts such as filmmakers, artists, and other creators.
YouTube is a very big platform that seems like the mainstream type of media. Vimeo is different in such a way that it was created particularly for creative artistry. Vimeo is not the go-to platform for casual bloggers, gamers who want to display their skills or those who'd like to create tutorials. YouTube is known for these types of videos. However, Vimeo has another set of its own when it comes to targeting audiences and creators.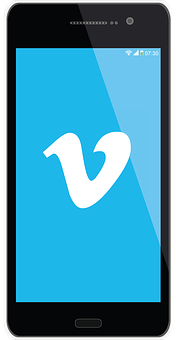 Part 2. What You Should Do On Vimeo
With Vimeo, you simply upload creative videos you have created. This is for other people to watch and enjoy. Everybody can like a video, comment on it, or share it on other platforms. You can add videos to your list (Vimeo calls it Watch Later List) or you can add them to your own "Collection."
Since Vimeo is known as a video sharing platform for professional artists, the entire community appreciates content so much more. Thus discussions and comments are more useful and kinder as opposed to YouTube. Depending on type and target audience, you will notice that there's a huge difference when it comes to the comments left on Vimeo videos and YouTube content.
Vimeo has its subscription model for premium users. This is great for active users willing to shell out money to display their work of art. These paid accounts are usually serious about content and the art of making it. The community of Vimeo is usually very supportive and friendly fostering content creators who are professionals in their field.
Part 3. How To Download Vimeo Videos Online
To help you get content from Vimeo, you should use third-party tools or websites. In this way, you can download videos from the platform and watch them offline. There are a lot of third-party websites and software that lets you do this. But we recommend DumpMedia Video Converter.
The said software is a multifunction multimedia tool that has a lot of features you might need. If you are a serious content creator or just want to upload and download videos right off the bat, DumpMedia Video Converter is the tool for you. It has the following features.
Video And Audio Downloader. You can instantly download Vimeo videos online through DumpMedia Converter. Aside from Vimeo, the software allows you to download audio and video files from different platforms all over the net.
Video Converter. Advancements in DumpMedia's technology allow you to convert video files at lightning speeds. Changing your video file format from one type to another is easy and can be implemented with only a few clicks. You just have to select your video from your computer and then follow the on-screen instructions to convert video files. It's as easy as taking candy from a baby.
Audio Converter. The tool allows you to convert audio files from one file type to another. Now, you can use audio files on different devices depending on the format they support. Now, you can make your audios and videos to share with your family and friends. You can also upload them on sites such as Vimeo, SoundCloud, and YouTube. If you wish to convert them so that they are supported by different devices, you can do so as well.
Playback Capabilities. Aside from clipping and merging capabilities, DumpMedia Video Converter can be used to play audio and video you have downloaded (or created). Instant viewing or listening to video (and audio) files is possible with the tool. Downloading and installing third-party media viewing tools is not necessary. You don't need VLC or QuickTime Player. DumpMedia Video Converter has powerful playback, editing, and converting capabilities giving you excellent features at your fingertips.
Editing Capabilities. Want to make the perfect GIF, video, or sound? DumpMedia Video Converter has editing capabilities. You can enhance your video by modifying effects such as brightness, hue, output volume, saturation, and contrast. Cropping and trimming of videos are possible as well. If you want to make sure no one will claim the rights to your video, you can add a watermark at whatever position you wish. Enhancing your video and its quality is made possible with DumpMedia.
So how do you download Vimeo videos online? It's very simple. Just download and install DumpMedia Video Converter. After this, launch it on your computer. Then, copy the link of the Vimeo video and paste it on the software. Click Download to get the file. If you wish to edit the video, you can use the software as well. Plus, you can share these videos with your friends on various social media platforms. You can also transfer it to mobile devices such as smartphones and tablets.

Part 4. In Conclusion
To download Vimeo videos online, you can simply use third-party tools or websites. The problem with this is that it contains a lot of adware or even malware. Thus, the platform we recommend is DumpMedia Video Converter.
It's a great tool you can use to edit, convert, and download video and audio files. DumpMedia Video Converter is surely the best tool you can use especially if you love creating audio and video content.