Reading books is one of the many hobbies of several individuals aside from watching movies and television series or doing sports and delving into athletics. Because of humans' creativity, this past time has been improved and advanced to a higher level. This is when audiobooks emerged. Many are so into it. There have been a lot of great advantages in listening to audiobooks.
However, there is this issue of playing such on portable devices due to incompatibility. And, the ultimate way to solve this is to convert audiobooks to MP3, a more used format. We are here to help you out!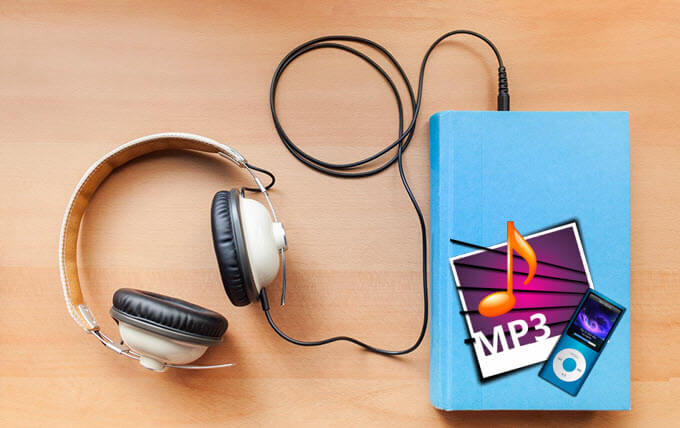 Contents GuidePart 1. Suggested Methods to Convert Your Audiobooks to MP3 FormatPart 2. Helpful Websites Wherein You Can Download Free AudiobooksPart 3. In Conclusion
Part 1. Suggested Methods to Convert Your Audiobooks to MP3 Format
Audiobooks are usually in M4B or AA/AAX format and converting those to MP3, which is a format supported by numerous players and devices, will require you to use amazing tools and software applications. You can learn how to convert M4B audiobooks to MP3 first.
If you wanted to continue enjoying your audiobooks (hearing each word instead of reading those) on your portable devices such as mobile phones (either android or iPhone) and continue to learn from it, you are on the right track. These are the options wherein you can choose from!
Option 1: Performing Conversion Using Professional Software Applications
1. DumpMedia Video Converter
Among the many tools, you can use to convert your favorite audiobooks to MP3 format is this DumpMedia Video Converter.
This tool has been trusted and used by a lot of users in this modern era because its abilities and features have been proven to be amazing and with great results. The conversion has been made effortlessly and efficiently using this tool.
The main feature of this tool is video and audio conversion to different desired formats without quality loss, even maintaining the original look. This supports numerous formats such as the popular MP4, AVI, WMA, WAV, FLAC, and a lot more! In addition, you can easily convert DVD and videos to GIF, video or audio. This as well as editing and enhancing functions wherein you can perform adjusting of brightness, contrast, saturation, and volume control. Even adding subtitles is possible! Aside from its main function, this one is software with a user-friendly interface and offers easy steps to perform the desired processes.
Downloading and even the installation of this program could be done in just a few minutes and would require only a few clicks. You got to have your converted video or audio files by just following a few and simple steps.
Here is how to proceed with Audiobooks to MP3 format conversion step by step:
Step 1. Download and install the DumpMedia Video Converter.
Step 2. Launch the program and import the Audiobook to be converted.
Step 3. Input MP3 as the output format and proceed with the audio conversion.
Download and Install The DumpMedia Video Converter
Of course, you are required to ensure that this DumpMedia Video Converter would be downloaded and installed on your personal computer. As stated in the heading above, this is a tool that you can utilize offline (without an internet connection) as long as properly installed on your computer.
Launch the Program and Import The Audiobook to Be Converted
Upon finishing the installation, the next step would be launching the program and clicking the "Add files" button to select the audiobook you desire to convert. You can as well drag and drop the file directly from the location to the main interface of the application. You can select a number of files since this application supports batch conversion.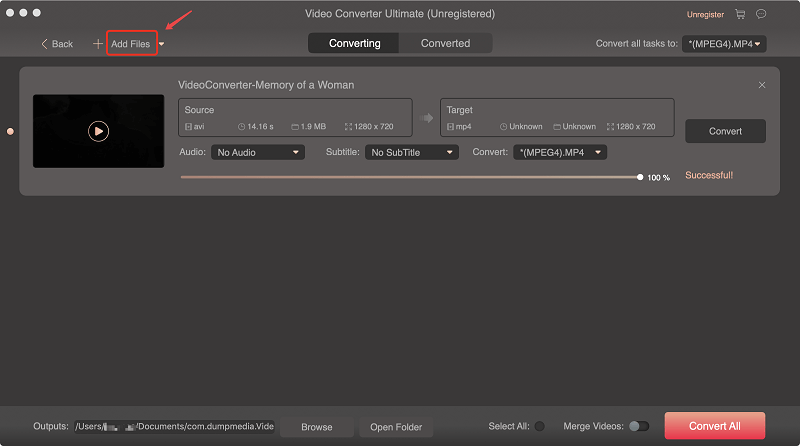 Input MP3 As the Resulting Format and Proceed with Video Conversion
Once files have been added and imported, next would be the selection of the desired output format which you can do by ticking the "Convert All Tasks to:". You got a lot of options you can choose from such as MP4, FLAC, AAC, WAV and many more. In this case, we ought to convert the file to MP3 format. Make sure to select MP3 from the list that you will see on the screen. Once done, choose the destination folder wherein the output or converted file would be saved by clicking the "Browse" button. Once everything has been set perfectly, just click the "Convert" button to begin with the conversion process.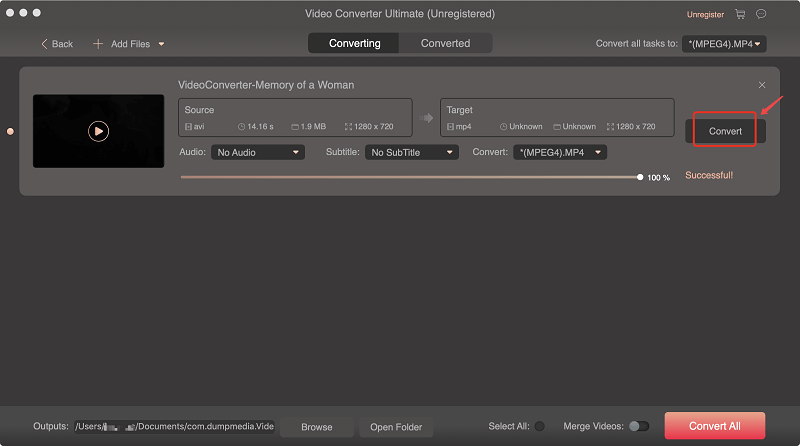 Once you are done with these steps, you can preview and check the converted file by tapping the "Open Folder" option. By performing just these three simple steps, you go to have your converted video in just a few minutes.
2. Video Converter Studio
Another useful audiobook to MP3 converter is this Video Converter Studio. This as well as a professional application that allows single and even batches conversion. This has been proven to produce great quality output, has amazing and fast conversion speed, and easy and user-friendly interface. The only disadvantage is that this is only compatible with Windows computers. Same way with DumpMedia Video Converter, you just need to have this downloaded and installed on your personal computer, proceed with adding and importing audiobooks, setting MP3 as output format, and ticking the convert button to finally begin the process.
Bonus Tips: Many users like listening to audiobooks, so here we will provide 11 websites to find your favorite audiobooks online.
Option 2: Performing Conversion Using Free Converters Readily Available in the Web
1. Free Online Video Converter
One free video converter which is readily available on the web is this Free Online Video Converter. This is an alternative in case you would like to avoid the hassle of downloading and installing software applications. Same with professional tools, this has the capability of transforming your audiobooks into MP3 format efficiently. You just need to follow the below guide.
Step 1: Head to Free Online Video Converter's website.
Step 2: Click the "Select Files to convert" button to be able to load and import the audiobooks into the website.
Step 3: Tick MP3 as the target output format.
Step 4: Hit the "Convert" button to finally begin.
After performing the conversion process, the converted audiobooks will be saved automatically on your personal computer.
2. Tucows Free Audiobook Converter
Aside from the first tool mentioned, you can also make use of this Tucows Free Audiobook Converter. Unlike, the first one, there is a need for you to download this application and install it on your personal computer. This has been proven to be highly compatible with both Windows and Mac computers. This can convert your audiobooks to many popular formats such as MP3, AAC, M4B, WAV, FLAC, and more. Having amazing output, fast conversion speed, and easy to manage interface, you can transform your audiobook with less effort.
Option 3: Performing Conversion Using iTunes (Available for Both Windows and Mac Computers)
Yes, you read the heading right! iTunes, aside from being a media and music player especially in Apple devices, can also be an audiobook to MP3 converter. This is a free application which you can easily install on your personal computer. The only drawback is that using this tool somehow requires a deeper knowledge and understanding of the process. You would need to follow below detailed procedure.
Step 1: Ensure that you have iTunes installed on your device.
Step 2: Import and find the audiobooks to be converted.
Step 3: Go to the "Edit" button, followed by hitting the "Preferences" button, "General", and then "Import Settings".
Step 4: From the new window that would pop up, there is a drop-down arrow and from there, select "MP3 Encoder" while setting the quality.
Step 5: Once done, close the window, and choose the audiobooks in the application. Right-click, and make sure to choose the "Create MP3 version" from the "Advanced" option that you will see.
Finally, you now have an MP3 version of your original audiobook.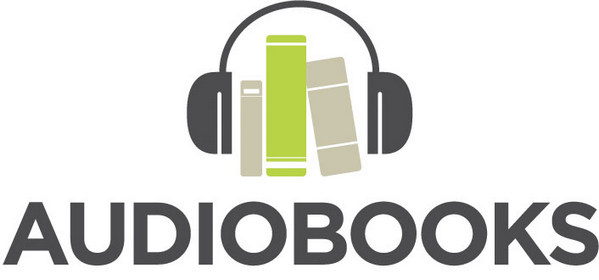 Part 2. Helpful Websites Wherein You Can Download Free Audiobooks
If you are an avid fan of audiobooks, these websites could help you if you still wanted to download more files for free!
Check this out.
Audiobooks.net – This site contains many options of amazing audiobooks wherein you can select from. This shows lots of audiobooks under each genre containing brief introductions about the book. You can enjoy the downloaded audiobooks for free within the 30-day free trial.

Librophile – Librophile is another site in which you can check for free audiobooks. A wide array of selections is available on this site. You can fully utilize the search icon on the top portion of the screen to immediately find the desired audiobook.
Part 3. In Conclusion
Audiobooks have been an option for many on-the-go readers. And, having these played and stored on portable devices have been an issue to many because this is not usually supported by a lot of devices including mobile phones (which usually is the device owned by people). This article has presented three choices for you! You can either resort to having professional software applications, free converters that are readily available on the web, or just use iTunes.
Additional information about the websites wherein you can download free audiobooks were as well shown.
Do you think this article is helpful? Do you get any other options aside from those mentioned above? Let us know your thoughts by leaving your comments below!