Many music listeners have changed their way of listening to music. They swapped physical formats like CDs for music streaming services like Spotify. But, instead of users owning the songs, physically or digitally, they now pay monthly subscription fees before they can access songs in the cloud. Now, users can listen to tons of music without actually purchasing them.
Spotify has been one of the top players in the market. But with the rise of Amazon's Amazon Music Unlimited, Spotify now faces stiff competition. In between Amazon Music Unlimited VS Spotify, which do you think would win? Can Spotify, known as a tech giant, beat Amazon Music Unlimited? Let's find out as we compare the two in this article.
Contents Guide Part 1. What is Amazon Music Unlimited VS Spotify?Part 2. A Comparison Between Amazon Music Unlimited and SpotifyPart 3. Bonus: Best Alternative To SpotifyPart 4. Wrapping It Up
Part 1. What is Amazon Music Unlimited VS Spotify?
Amazon Music Unlimited
For years, the market of Amazon has been MP3s and CDs. And now, it provides the subscribers of Amazon Prime access to 2 million songs included in the deal. With the addition of Amazon Music Unlimited, the catalogue now expanded to fifty million tracks with a £9.99 monthly fee.
Spotify
Spotify was launched in 2008 and since then, it has become among the biggest streaming services for music worldwide. But, the platform's dominance was threatened by its emerging rivals. Its competitors include Deezer, Apple Music, Google Play Music, Napster, Qobuz, and Tidal. Now, an even bigger competitor of Spotify has emerged - Amazon Music Unlimited.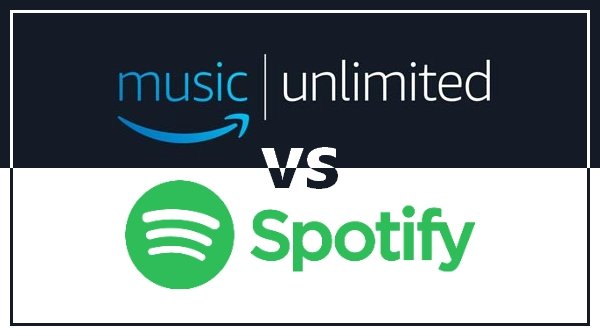 Part 2. A Comparison Between Amazon Music Unlimited VS Spotify
#1 Subscription Plans
Amazon Music Unlimited Plans
Unlike Spotify, this platform does not have a free and ad-supported plan. It only offers a 30-day free trial. For Prime subscribers, they can get access to the more basic streaming offering of Amazon Prime included in their package.
If you want to opt for a membership to Music Unlimited, you need to pay £9.99 a month. But, subscribers of Amazon Prime get to have a discount of £7.99 a month. Amazon also has a cheaper option of £3.99 a month. But, this is only for streaming songs through one Echo Dot or Amazon Echo speaker.
Do you prefer to access to more than one Echo device at your house? Then, you will have to pay a regular Amazon Music Unlimited fee of £9.99 a month. Finally, Amazon also has a membership plan for Family with a monthly fee of £14.99 or annual fee of £149.00. This can accommodate up to 6 accounts and up to 10 devices using a single Amazon Music account. You can also download music for playing offline on your Android, iOS, or Fire tablets.

Spotify Plans
For users who do not have enough budget, Spotify would be your best option. It offers users a free plan but expect it to contain some annoying advertisements. But, you will be limited to an audio quality of 160kbps only. You are only allowed to skip a song 6 times every hour if you are using a mobile device. But, it is still free.
If you want an audio quality of 320kbps, then you can go for Spotify's Premium plan with a £9.99 monthly subscription. You will also get an ad-free music streaming experience, unlimited skip and search, plus an option of listening offline.
Are you planning to include all of your family members? Spotify also has a Family subscription plan for £14.99 a month. This plan can cover up to 6 users but all need to be using a single address. Plus, it comes with parental controls.
Winner: Spotify
#2 Compatibility
Amazon Music Unlimited
You can use Amazon Music Unlimited in tablets and smartphones using its iOS and Android apps. For Mac and PC users, you can use it either through its desktop app or web player. Moreover, you can also use it on the following:
Fire TVs and Fire tablets
Some Mini in-car and BMW entertainment systems
Multi-room Sonos wireless speakers
NAD BluOS and Bluesound devices
As expected, Amazon Music Unlimited can integrate flawlessly with devices of Echo but not that much with Google Assistant because of the "tense" relationship between Google and Amazon. Users of Alexa can ask it to play specific songs, or they can search by lyrics, mood, decade, or artist.
Spotify
You can access Spotify in both Android and iOS apps including the web player. Spotify also offers its users the benefits of its Spotify Connect. Spotify Connect allows Spotify Premium subscribers directly stream to speakers, systems, or TVs. This became an excellent feature in a lot of AV and hi-fi products including the speakers of Sonos. This would be a huge draw for users who are interested to bring streaming into existing systems.
Moreover, another excellent feature of Spotify is its compatibility with Google Assistant and Alexa. You just need to ask for the song you desire on "Spotify".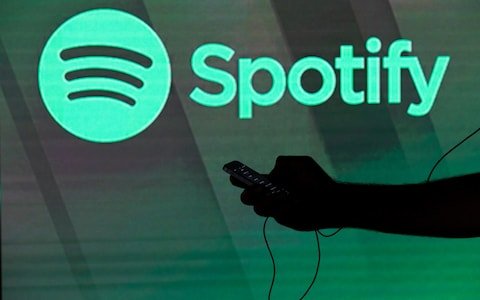 Winner: Draw
#3 Music Discovery
Amazon Music Unlimited
Amazon Music Unlimited has 3 main sections:
My Music (you Cloud and local library)
Browse (its streaming service)
Store
Moreover, the "Music Experts" of Amazon Music Unlimited curates thousands of music playlists. The algorithm of Amazon, on the other hand, recommends music based on the listening habits of its users.
Spotify
The USP of Spotify is its music recommendation. Its very popular feature, Discover Weekly, uses machine learning and AI in generating a playlist composing of 30 tracks that are useful to your habits of listening. Plus, the accuracy of the generated playlist is impressively accurate.
Moreover, Spotify will send out a playlist, called "Release Radar ", containing the latest remixes and music every Fridays. The more users will listen, Spotify's recommendations will become better to match each user's tastes.
In summary, Amazon Music Unlimited's music discovery features can be said to be good. But, that of Spotify's is more sophisticated.
Winner: Spotify
#4 Hi-res Streams
Amazon Music Unlimited
Amazon's recently launched Music HD offers 50 million tracks in HD at a 16 bit per 44.1kHz CD-quality bitrate including additional millions of songs in 24bit reaching up to 192 kHz (referred to by Amazon as its Ultra HD). This costs a monthly fee of £12.99 for subscribers of Amazon Prime. For those who do not have a Prime account, they need to pay for £14.99 a month.
For existing subscribers of Amazon's Music Unlimited, they can have access to HD tracks with a monthly £5 extra fee.
Spotify
Spotify has been hinting to up its maximum audio quality of 320kbps but still has not done it. So its potential users might get swayed by the package of Amazon Music Unlimited which we will discuss in the next section.
Winner: Amazon
#5 Music Catalogue
Since Spotify has been launched more than 8 years ago prior to its competitor, Amazon Music Unlimited, you would think that Spotify would have a bigger library. But it is not the case. While Spotify has 40million songs, Amazon Music Unlimited has 50 million.
Winner: Amazon Music Unlimited
Part 3. Bonus: Best Alternative To Spotify
We recommend using DumpMedia Spotify Music Converter as an alternative to Spotify. It can download and convert any Spotify music, playlists, or albums to MP3, M4A, WAV, and FLAC. This tool can keep the original quality of your Spotify files. It is a powerful and high-speed Spotify converter that allows you to enjoy your Spotify music without premium subscription. Thus, giving you free Spotify for offline listening!
Features of DumpMedia Spotify Music Converter
Quick Download and Conversion of Spotify Songs
Support For Free Offline Playback of Spotify Music on Various Devices
Preservation of Metadata Indo and ID3 Tags

Aside from the above-mentioned features, DumpMedia Spotify Music Converter is also available in three languages, but we are working on adding more. You can even customize the quality of the output audio file according to your needs.
For the steps on how to use DumpMedia Spotify Music Converter as an alternative to Spotify, proceed to the provided link.
Part 4. Wrapping It Up
So now, Amazon Music Unlimited VS Spotify which is better? Actually, this depends on the circumstances you are in. As one of the most popular one in the music streaming field, Spotify's Premium subscription now offers its users access to 40million songs. So if you are among those who love to discover new music, then we recommend Spotify Premium because of its wide compatibility and comprehensive features.
However, if you are a lover of Alexa devices, Amazon Music Unlimited would be your match. This integrates well with Alexa as well as your existing account on Amazon. Though it may sound a bit subtler compared to Spotify, Amazon Music Unlimited's interface, whether on portable devices or on desktop, is not always reliable. Based on the comparison above, Spotify wins but the contest is still a close one.
By the way, if you want a Spotify downloader which you can use to download Spotify songs and save it on your computer or mobile device without any limits, we recommend using DumpMedia Spotify Music Converter. You are free to try this software anytime.