The war between Amazon Prime Music vs Spotify has been the issue of debate for many music lovers out there.
Today, Amazon Prime Music has gained popularity among music lovers all over the globe. Generally, Amazon Prime Music is free and included with the Prime membership and offers up to 2 million songs.
For those who have Amazon Prime, they are already familiar with Prime Music which is a limited but free streaming service which is one of the perks of the membership.
As for Spotify, many think of it first when it comes to music streaming. It has been around for some time and capable of integrating with loads of services and boasts clever features.
Despite the current debate between Amazon Prime Music vs Spotify, you might be wondering – which service is the best for your needs? Let us take a close look at the features of both services, cost and how to access them to help you decide which one is the best.
Contents GuidePart 1. Amazon Prime Music Vs Spotify: Detailed ComparisonPart 2. Which Is Better between Amazon Prime Music vs Spotify?Part 3. Bonus: How to Enjoy Spotify Songs without Spotify PremiumPart 4. Final Thoughts
Part 1. Amazon Prime Music Vs Spotify: Detailed Comparison
Let us now take a close look at the differences between Spotify and Amazon Prime Music.
Price
Amazon Prime Music is free with the Amazon Prime membership which includes over 2 million songs.
For music lovers, they can enjoy unlimited plays, advertisement-free listening, and offline listening. The service is truly worthwhile since it includes thousands of curated playlists as well as giving you the option to personalize the streaming stations.
Spotify has a simple pricing method with only 3 tiers to choose from – free, ad-supported and Premium that costs $9.99 every month.
Luckily, you can try out the 30-day free trial first. There is also a family plan that costs $14.99 covering up to 5 family members where each has their account.
As for students, there is a discounted membership for $4.99 but you must register through UniDays or NUS Extra.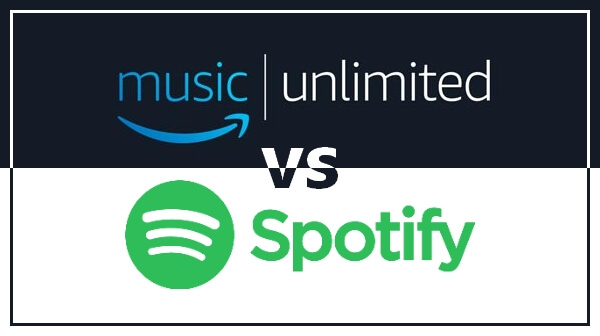 Devices
When it comes to connectivity with devices, you can enjoy Alexa interaction where you can utilize your voice to control music playback via Alexa. Other compatible devices include iOS devices, Android devices, Windows PC or Mac, Echo as well as Fire TV.
With Spotify Connect, it allows you to control the songs that are playing on any Spotify Connect device or Spotify app. It simply means that you can even utilize your desktop app to control Spotify in Echo.
As for Spotify, it is available almost anywhere such as an app for both Android and iOS as well as Mac and PC, but also available via Spotify Connect on a long list of devices.
Which One Can Provide Better Sound?
Although Amazon has not disclosed the streaming bitrate quality of its music library, it is expected to be around 320kbps which would make it on the same level as Spotify.
It is important to note that Spotify reserves 320kbps streaming for the Premium subscription. It is considered as "extreme quality " on mobile. For those who are using the free option on a mobile device, you can select between 96kbps of normal quality or the 160kbps of high quality. Remember that the same 160kbps streams are considered as standard quality on a computer.
Tips : Except for selecting Amazon Prime Music and Spotify, for users like you and me, it becomes a pretty hard task to choose between Google Music and Spotify. You can check this post to get advice.
Part 2. Which Is Better between Amazon Prime Music vs Spotify?
If you are lucky to have Amazon Prime, you can try out Amazon Prime Music. This is a lovely perk included in the Prime membership since it has no extra cost.
In case you prefer to listen to music in discover mode and not particular on what you are listening to, Amazon Prime Music might be a good choice. Nevertheless, if you want to listen to specific songs, you might be disappointed with the limited choices of tracks.
If Spotify is your choice, it is readily available and offers a free tier. Although the free tier allows you to listen to the music catalog of Spotify, it has certain limitations on where and how you play music as well as restricting downloads.
Nevertheless, Spotify is simple to use along with good-quality sound and useful music discovery features. Additionally, Spotify Connect can be considered as a superior system if you have a variety of speaker types available.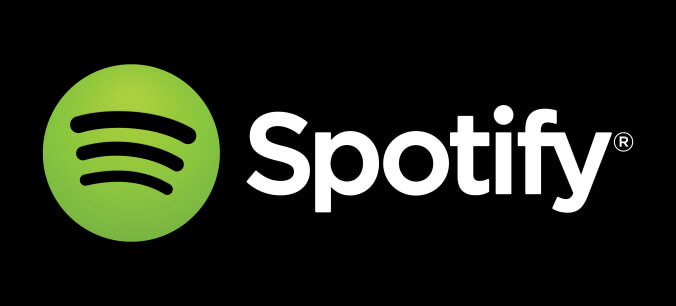 Part 3. Bonus: How to Enjoy Spotify Songs without Spotify Premium
In case you decide to use Spotify to listen to your favorite music tracks, there is a way to easily download and convert any Spotify music, playlists or albums to MP3 format with 100% original quality.
With DumpMedia Spotify Music Converter, it boasts a variety of useful features to easily enjoy music tracks on various devices.
One of the main features of DumpMedia Spotify Music Converter is the removal of Spotify DRM. Generally, songs in Spotify are in Ogg Vorbis format which is protected by DRM and can only be played using the Spotify app. The converter works by removing the DRM protection from your Spotify songs, albums and playlists so you can download Spotify music streams to any device in case you want to listen to them offline.
Other Features of DumpMedia Spotify Music Converter
Aside from its main feature – removal of DRM protection, the converter has other notable features.
Download and convert Spotify songs to MP3, WAV, M4A or FLAC. After the conversion process, you can listen to your tracks offline on any device without the Spotify app or Spotify Premium subscription.
Retain ID3 tags and metadata on DRM-free songs. During the conversion, the information on your music tracks such as artist, title, artwork, album, etc. are not lost.
The interface is multi-language, supporting up to 3 languages, customizable settings particularly the output audio quality and drag-and-drop support method.

Part 4. Final Thoughts
By now, you are well aware of the differences between Spotify vs Amazon Prime Music. Depending on which one you will choose based on your preferences, both can provide you with great tunes that you can enjoy but has their share of drawbacks.
In case you opt for Spotify but eager to listen to the tracks without the Spotify app or a premium subscription, you can utilize DumpMedia Spotify Music Converter to convert and listen to your favorite Spotify tracks offline.