Technically, there is a variety of video formats for Facebook. Some of them may seem to be familiar with you and some are not. Some are already a default format with the device you are using when recording a video and some are adjustable based on your preferences. Anyway, these video formats are served as your guide in uploading a video on Facebook successfully. So keep reading to learn more.
Contents GuidePart 1: The List Of The Supported Video Formats For FacebookPart 2: How To Convert Videos Into Supported Facebook FormatsPart 3: In Conclusion
Part 1: The List Of The Supported Video Formats For Facebook
It may be quite confusing because there are a lot of them but below is the list of the supported video formats on Facebook for your guidance:
3G2 (Mobile Video)
3GP (Mobile Video)
3GPP (Mobile Video)
ASF (Windows Media Video)
AVI (AVI Video)
DAT (MPEG Video)
DIVX (MPEG Video)
DV (DV Video)
F4V (Flash Video)
FLV (Flash Video)
GIF (Graphics Interchange Format) (recommended)
M2TS (M2TS Video)
M4V (MPEG-4 Video)
MKV (Matroska Format)
MOD (MOD Video)
MOV (Quick Time Movie) (recommended)
MP4 (MPEG-4 Video) (recommended)
MPE (MPEG Video)
MPEG (MPEG Video)
MPEG4 (MPEG-4 Video)
MPG (MPEG Video)
MTS (AVCHD Video)
NSV (Nullsoft Video)
OGM (Ogg Media Format)
OGV (Ogg Video Format)
QT (Quick Time Movie)
TOD (TOD Video)
TS (MPEG Transport Stream)
VOB (DVD Video)
WMV (Windows Media Video)
Following the above-listed video formats will allow you to have smooth Facebook video uploading without any interruption (except for your internet connection). There are some aspects aside from video formats that you need to take into consideration and it will be discussed further.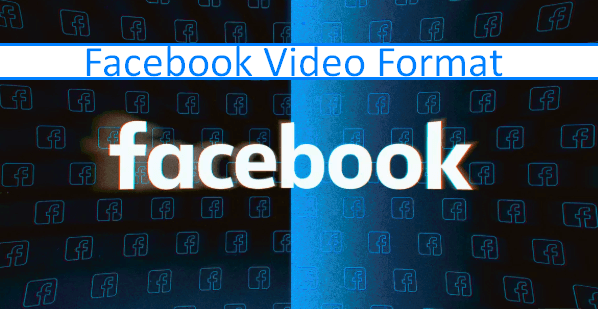 The significance of knowing the compatible video formats to be uploaded on Facebook is simply to be able to make your video uploaded successfully. If you have tried error uploading videos before, then its format could be the reason behind. Facebook has set video formats for securing videos into the compatibility of their application and to ensure that your videos will be functional and complete. Thus, making your videos accessible by the users with no error occurs (disregard the speed of your internet).
There are some instances that there are video formats that are not on the list. Therefore, you need to download a video converter application online for you to convert your videos into compatible formats. Sometimes you also need to crop or trim the length of your videos because it probably exceeds the limited file size allocated. There are some cases wherein you need to lower down the quality of your video to depreciate the file size. And all of those editing needs are achievable through the use of video editor/converter applications. Some video editor software applications have already converter features so, it's quite convenient to convert and edit videos as well.
Part 2: How To Convert Videos Into Supported Facebook Formats
If you already have a video converter, you can launch the application immediately but if you don't just simply download one. Any video converter application may work as long as it is compatible with the device you are using. For better video conversion, use DumpMedia Video Converter.
DumpMedia is a multifunctional video editor/converter application that enables you to edit, convert and play various videos. Moreover, you can also create your videos or GIF image with it. It has a lot of embedded features that allow you to explore in video editing. Below are guidelines on how to start with DumpMedia Video Converter.
Below are the steps to follow when converting supported Facebook formats via DumpMedia Video Converter:
Step 1: Run the DumpMedia Video Converter and Add Media Files on your computer if you already have it installed but if you don't, simply download one.
When the Video Converter is ready, start importing files. Look for an icon that says "Add files", click it and your files will be seen. Select the desired file(s) you would like to edit.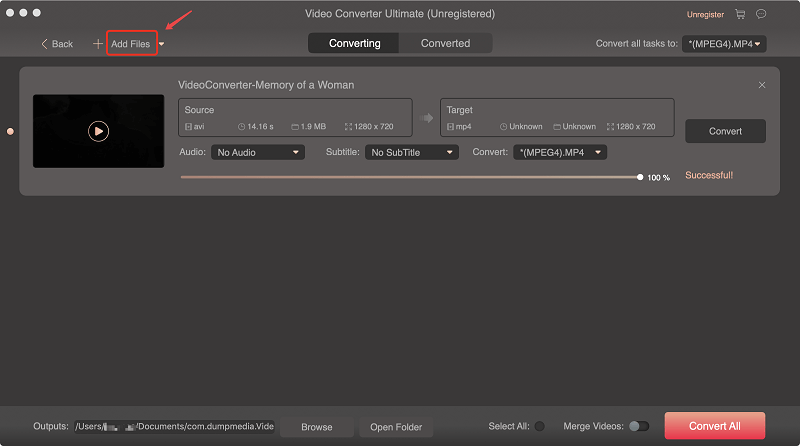 Step 2: Select a Profile Format and Destination Folder for converted files
Select the "Profile" button and choose a suitable format and destination folder for storage of the converted files. The above-mentioned supported video formats are available in the options. There are also 150+ video presets for portable devices such as iPhones (iPhone 6s/6s Plus, iPhone 6/6 Plus, iPhone 5s/5c, iPhone 5), iPad (iPad 4, iPad mini), iPod, PSP, HTC, Samsung, etc.
In addition, converting 2D videos to 3D formats is possible. Just select 3D output format under the 3D video portion.
Step 3: Convert Videos
Click the "Convert" button to start converting videos. After the complete conversion process, locate the converted files and click the "Open Folder" option and you will see the files you have been converted.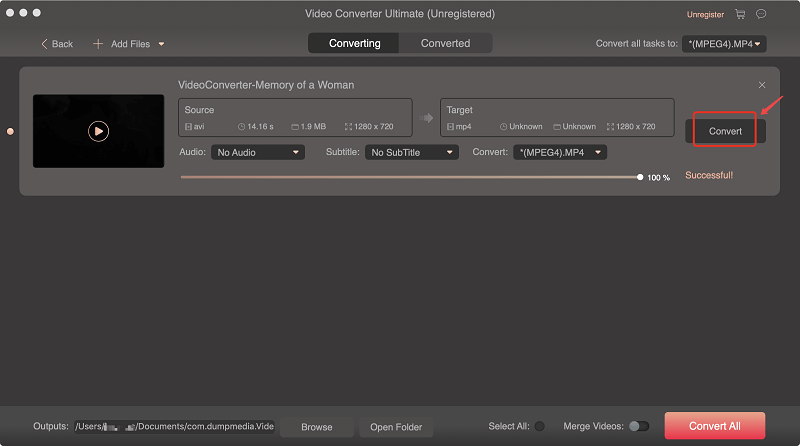 The above-mentioned steps are the basics in converting videos into any format. Additional features available in the application that you're using may be used depending on your choice and applicability of the feature you're trying to apply.
There are still a lot of video editor/converter software applications that are available all over the internet. It's just that, DumpMedia Video Converter application is a user-friendly app that even the
Boosting Facebook videos is actually complicated due to its various approaches to its users. The appearances of videos come in news feed, in the sidebar on the desktop version of Facebook, and even appear on Facebook messenger. It takes time and effort to completely complement the required delivery format for any videos that suit your preferences.
Tips:
If you're unable to upload your video:
Check if your file is in supported format (refer to the video formats listed above). The ideal format is.MP4 or.MOV. These formats are the common video file extensions that are known by most people. You can convert your video using any video software applications applicable.
The maximum size that can be catered by Facebook is 4.0 GB while the maximum length is 120 mins.
Verify your browser if it is updated to its latest version.
Make sure that you have a reliable internet connection.
If the following tips won't take effect, you may report your problem to Facebook directly using their help center.
Part 3: In Conclusion
Facebook is the most common social media platform that has a lot of video ads. It has a lot of video formats for the convenience of its users. The reason for having video formats could be in order to cater to the videos uploaded by billions of its users with the possible capacity of their servers. Therefore, users should follow those video formats so that their videos will get to be available on Facebook or else errors will occur while uploading. Moreover, it is essential to have video formats for Facebook so that the platform won't crash.