Apart from reading books and watching movies, listening to music is as well one of the hobbies of many people nowadays most especially now that we got a number of music applications which we can utilize either for free or by paying a certain fee. This article will actually delve onto the list of the best music players for Android devices which have been proven to be effective and can produce amazing results.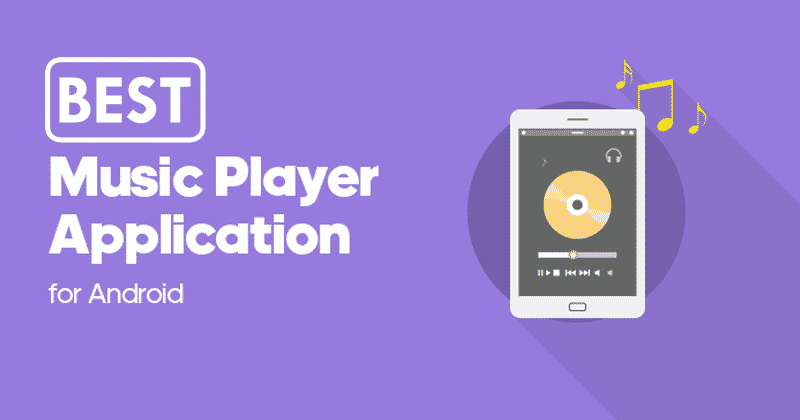 Back then, people were only used to listening to music produced by radios and televisions. As time passes by and technology ages, a lot of improvements have been made in everything – including the music industry. Slowly by slowly, such were replaced by modern gadgets such as computers, tablets, and mobile phones. And, alongside with such improvement is the creation of several applications which really are of great help to people.
If you are an Android user and a music lover at the same time and you cannot survive a day without listening to songs most especially when you are travelling away from home, surely, you should be looking for amazing music players you can use. Lucky enough, this post was created for people like you.
Contents Guide Part 1: The Best Music Players On Android DevicesPart 2: In Summary
Part 1: The Best Music Players On Android Devices
If you will be searching all over the web for the list of the best music players you can use on your android devices, you can surely see a bunch since there are actually a lot of good music players in town. In this post, we just picked the most tested and most used ones for your reference. Let us begin with the first one.
Google Play Music
If you have been an android user for quite some time now, I believe you are well aware about Google Play Music. Among the many music players, this was also known to be one of the best. This application is actually preinstalled on your android device once you bought one.
But, if it happens that you do not still have this on your device, you can just head to your Google Play Store to proceed with installation. One great advantage of using Google Play Store is that you get to have a huge storage space or library for your own songs or music.
This application has the capability to read all the files saved onto your device and still accepts thousands of songs through uploading. You can have this application for free but if you wanted to explore its many capabilities allowing you to access all its contents, you can pay a certain subscription.
But if you just wanted to listen to songs, using the free version would definitely be better. Google Play music can offer you the ability to check out podcasts and even provides recommendations depending on your preference.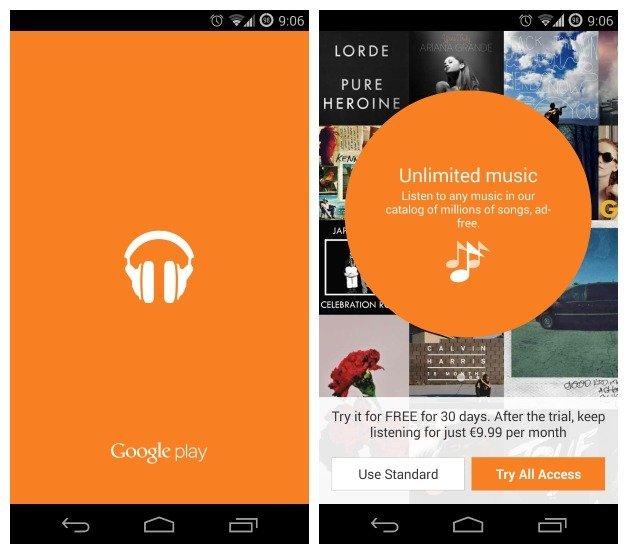 Blackplayer EX Music Player
Apart from using Google Play Music, you can also try this Blackplayer EX. The only difference in using this music player is that you would need to immediately pay a certain amount before installation. There is no such free version which you can make use of for a certain period. The cost of installing this music application is about a dollar. It is quite cheap.
If you decided to install this Blackplayer EX, you can have an ad free music experience as this blocks all advertisements while you listen to amazing songs from your favorite artists, albums, or genres. Once you have this, you can perform customization on the settings depending on what you like. This has a lot of added features you can also enjoy.
Blackplayer EX has themes wherein you can choose from, font, customization of grid sizes for songs, albums, and artists, has a smart function which automatically plays each song for 5 seconds, visualizer, a widget, an equalizer, and more. Initially, people were able to use the free version of this player but unfortunately, this 2019, it seems like such version was gone.
Poweramp Music Player
The third on the list is this Poweramp Music Player. If you could try asking your friends, they are surely well aware on what Poweramp Music player is and how amazing it is. This player has been known by many as one of the best music players in the industry. This application has an amazing user interface wherein you can also perform customization on the themes you wanted to use.
This can as well be easily downloaded in Google Play Store as long as you have a stable internet connection. Poweramp Music player enables and allows users to experience song playbacks, widgets, tag editing and much more. One of the key features it has is that this is capable of playing numerous songs even from different formats. You can have your MP3, MP4, M4A, OGG, WAV, FLAC, WMA (and may more) files played in this application easily and effortlessly.
I know you initially thought about the fee you need to pay. Poweramp Music Player actually offers a 15-day trial for users before asking for a certain amount to proceed. What is amazing about this is that during that mentioned trial period, you can fully experience all the features this player offers. Afterwards and you decided to buy the full version, you will just need to pay approximately four dollars.
Pulsar Music Player
Another on the list of the best music players is this Pulsar Music player. This is quite cheaper than the previous application tackled – Poweramp Music player, because you only need to pay approximately two dollars to be able to unlock the full version. This as well offers a free trial for the users to test how effective this application is.
Many people actually consider using this Pulsar music player. It has been known to have an amazing material design, playback, tag editing, scrobbling, a sleep timer, voice command, music visualizer, and many more. It has been proven as well to have Chromecast support and Android auto support. If you are a minimalistic person who loves lightweight applications and quite good-looking ones, this music player will definitely suit your taste.
What is best about this application is that both the free and the paid versions have no advertisements! Yes, you read that line right! If you are enjoying either the free or paid version, you should not worry about the advertisements popping up since those will not be heard in this player.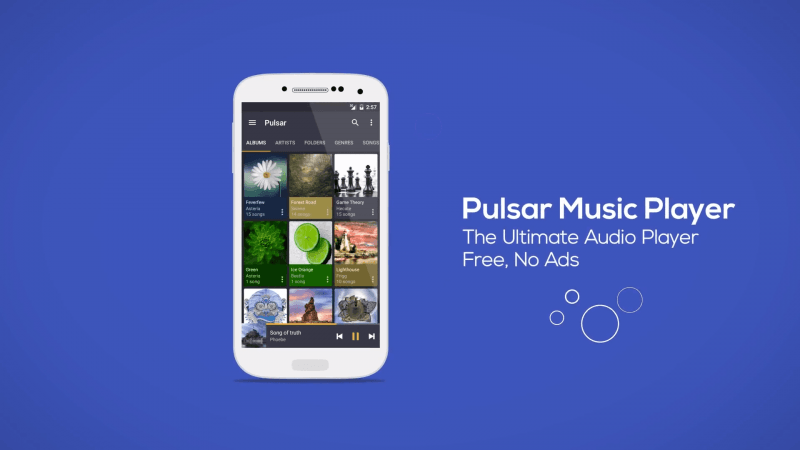 Phonograph Music Player
Next on the list is this Phonograph Music Player. This music player has been known by many as one of the simplest music players you can ever think of. Apart from being simple, it is as well light weight and is very easy to use.
This application has a feature allowing dynamic colors which changes depending on the contents. It also has a theme which you can customize and change depending on your preference. It also has tag editing feature and captures the basic features you could think of about music players.
This has a widget, you can create and make or edit your own playlists, and a lock screen playback control. If you just wanted to listen to your favorite songs without anything disturbing or bothering you, this could be a fit for you.
Shuttle Music Player
Moving on with the list, you can also include this Shuttle Music Player on the list of the top choices.
If you love and decide to install this player on your device, you will be experiencing a number of amazing benefits and advantages.
Look at this list.
Shuttle Music Player allows you to view the lyrics of the songs you are listening to, download artworks, and even enables you to see some information about the artists of all your favorite and most loved songs.
This application also lets you have the capability to create and manage your own playlists depending on your preference and choices.
This has the ability to show the most played songs and items, the recently played ones, and even the recently added songs and playlists. With this feature, you can easily head back and look for those song choices anytime you want to. Well, lessening the hassle you are about to experience while looking back.
In addition, it has a built-in equalizer and even supports third party DSPs or known as well as Digital Signal Processing.
Moreover, apart from those mentioned. This application has modern and advance user interface which make it too easy for people to utilize. Timely updates are as well performed to further enhance this application.
What is fascinating about this is that you can use this Shuttle Music Player for free and even try the paid version to be able to unlock the many other advantages it has including the ability to have your customized themes and layouts, perform Chromecast to TV, edit the tags of music, and even shift and browse several folders.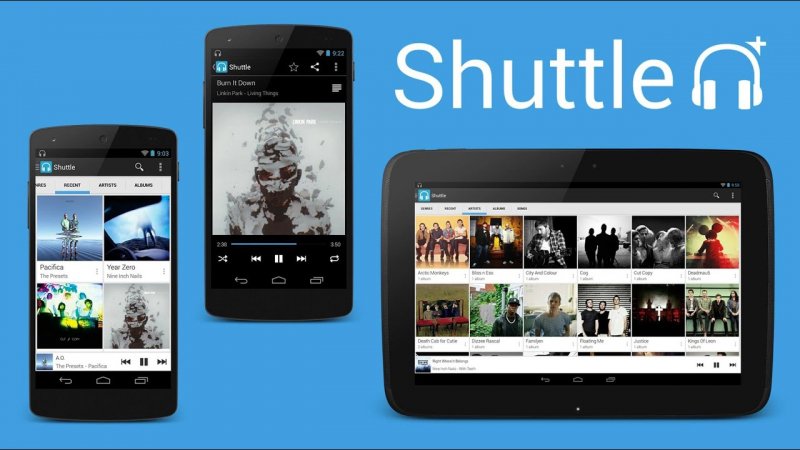 Part 2: In Summary
This post had highlighted six of the best music players you can use on Android devices. These were proven to be amazing and can produce awesome results for users.
If you think we have missed anything else, feel free to comment down below. Let us also know your experiences if it happened that you are using any of the six applications mentioned above.