Deezer offers the top tracks you can listen to worldwide. You can get a free trial, buy their subscription package, or use a Deezer activation code free of charge. These three methods will enable you to listen to Deezer tracks and take advantage of the premium offers of the music streaming service. There are other methods as well such as using third-party tools to grab Deezer tracks indefinitely.
In this article, we will talk about the Deezer activation code free of charge if it's given to you as a gift by a friend or a family member. We will also talk about the other ways you can grab the tracks of Deezer offline, so you can have the tracks indefinitely and listen to them on any device you like.
Contents Guide Part 1. How to Get And Use Deezer Activation CodePart 2. How to Get a Deezer Activation CodePart 3. Best Way to Enjoy DeezerPart 4. To Sum It All Up
Part 1. How to Get And Use Deezer Activation Code
The Deezer activation codes are given as a gift to friends and family members in the form of gift cards. There are two different forms of gift cards from Deezer, physical and digital. Every gift card has its own code that allows you to access premium Deezer subscriptions. It ranges from one month to a maximum of twelve months. The length is dependent on the actual gift card itself and your geographical location.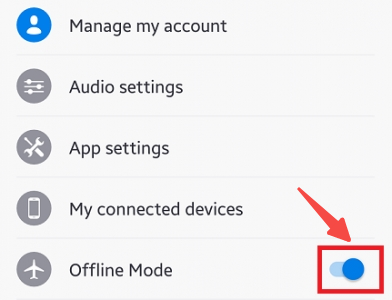 It is important to note that gift cards from Deezer are made available only for the Premium subscription package of the service. In addition, gift cards are valid for a maximum of 12 months after they have been bought.
It is possible to combine different Deezer activation code free gifts and it is also possible to combine them with your Deezer subscriptions. If you're already subscribed to Deezer Premium, using a gift code will move your next date of payment in accordance with the length of the gift code. However, you cannot use the activation code of these gift cards if you have subscribed to Deezer using Apple or your mobile network carrier.
Part 2. How to Get a Deezer Activation Code
You can get a Deezer activation code if someone gives you a gift card for Deezer. In addition, you can also purchase a digital or physical gift card.
Here's how to buy a digital gift card through the Internet: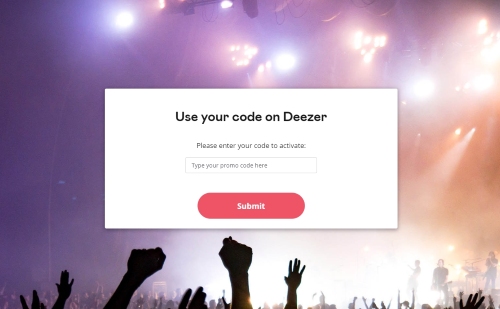 Go to the page for purchasing Deezer gift cards. The page can be seen here.
Register or log into your own Deezer account.
Choose the duration of the gift card.
Input your payment information.
After that, choose Confirm.
Wait for two different emails. One email will show your order's summary. The other email will give you the Deezer activation code.
How to Use Your Deezer Activation Code
Here are the steps on how to use your activation code from Deezer:
Log into your Deezer account through a web browser.
Using the same web browser.
Input the Deezer activation code free gift card you have received.
If Deezer is paid through iTunes or Google Play, it is necessary to cancel your subscription plan through those digital stores before you can redeem the gift card from Deezer.
Part 3. Best Way to Enjoy Deezer
DumpMedia DeezPlus can assist you in obtaining the greatest tracks from Deezer. These are fantastic tools for satisfying your musical demands. It's an excellent tool for transferring all of your favorite Deezer tracks with a few easy clicks. It also helps to guarantee that the music you get is of great quality.
Deezer is an extremely pricey music subscription service. There's a reason behind this. As a result, you may wish to utilize DumpMedia DeezPlus to ensure that you have access to your favorite music even if you don't have a Deezer activation code free or Deezer membership.
If you wish to download a big number of Deezer songs, playlists, and albums, this is the tool to use. Using cutting-edge decryption technologies, you may get from Deezer up to four times faster. You may download all of the songs without losing metadata such as name, artist, album, genre, and so on. DumpMedia DeezPlus will keep all of your music organized!
If you truly want to get your music from Deezer without paying a subscription fee, you may use DumpMedia DeezPlus. It provides a free trial for people to see if it works or not. You may also use it to download high-quality tracks.
Using DumpMedia DeezPlus
First, the software must be downloaded from the internet. This DeezPlus is available for download from the DumpMedia website. Install the program on your Windows or macOS computer using the installer.
After installation, just launch the app on your PC or Mac.
Drag your favorite music, including albums, playlists, and singles, into the DumpMedia interface. Drop these into the interface of the DumpMedia DeezPlus program.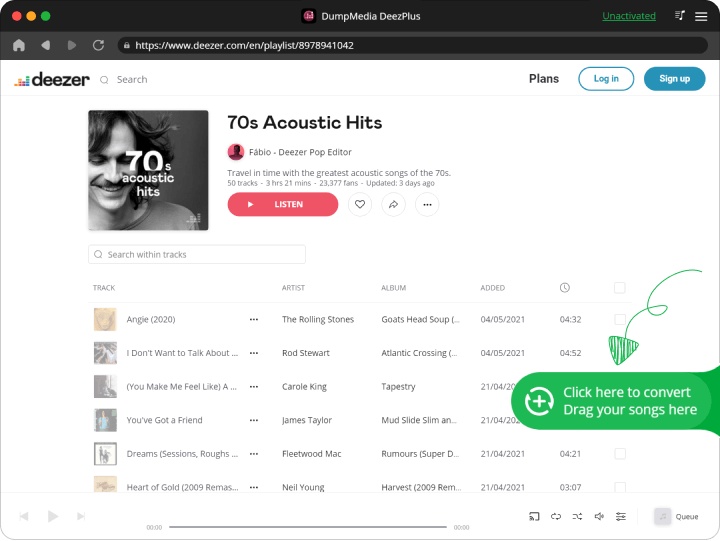 Select the desired export format. If you want a format that is compatible with all devices, go with MP3. You may also select WAV, FLAC, or M4A. After that, you may play it with any media player or device.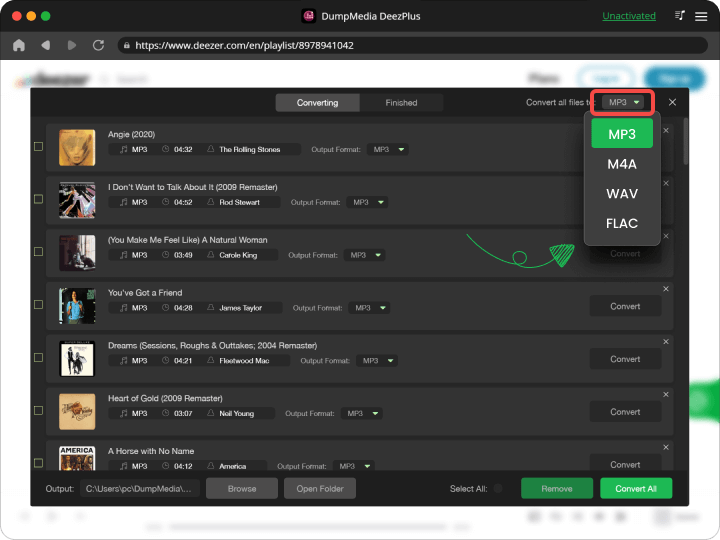 The export location, where the files will be saved, must then be selected.
Hit the Convert button to initiate the process. Whenever the conversion is complete, the music will be stored in the target directory you specified before.
Part 4. To Sum It All Up
This guide has given you the ways to get and use Deezer activation code free gift cards. You can have physical or digital gift cards given to you by your friends and family members. We talked about the top steps you can follow to purchase your own activation code for yourself or to give it to your friends. We also talked about the steps on how to redeem your gift card.
We also talked about using DumpMedia DeezPlus to prevent having to pay for a premium membership if the subscription package was discontinued. You may utilize DumpMedia DeezPlus to obtain your songs from Deezer without paying a membership price. It offers a free trial for consumers to check if it works. It may also be used to download high-quality music.
You may use the software to simply download the best Deezer tunes. Get DeezPlus from DumpMedia.com right now!