Deezer is one of the most popular music streaming services alongside Tidal and Spotify. They offer tens of millions of tracks for you to listen from. These include songs, classical music, podcasts, audiobooks, and even radio. So, can you listen to Deezer offline for free ?
Here, we will discuss if can you listen to Deezer offline for free. We will talk about the official way of listening to Deezer offline. In addition, we will talk about the best way you can listen to Deezer for free without limits!
Contents Guide Part 1. Deezer Offline For Free: IntroductionPart 2. How To Listen To Deezer Offline [Official Way]Part 3. How to Listen to Deezer Offline [Recommended Way]To Sum It All Up
Part 1. Deezer Offline For Free: Introduction
You can listen to Deezer offline for free if you opt for the free trial of the said music streaming service. A free trial is available to first-time users of the platform as long as you haven't subscribed through another platform through a mobile network or through other promotions. The free trial's availability is also dependent on your region or country.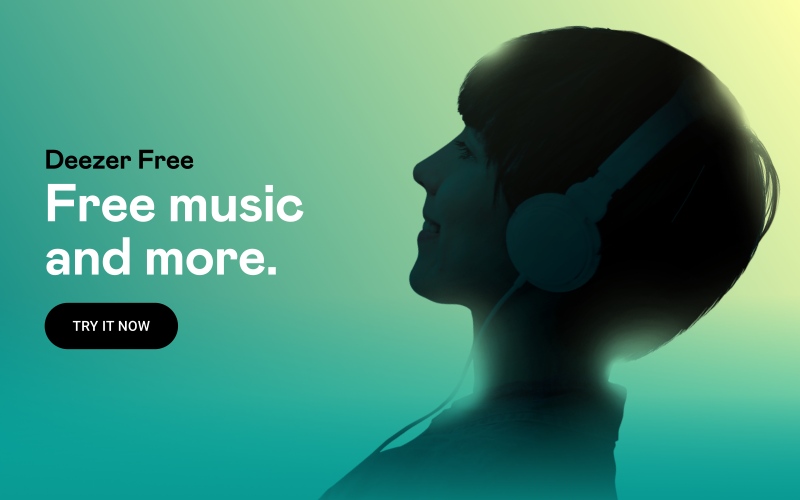 The free promotion will be about 30 days or 90 days depending on your region. It is necessary to enter your payment details if you want to try out the free trial of Deezer. After the free trial period has ended, you will be charged for the renewal of the subscription. In certain countries, there's a 3-month free trial of Deezer Family and Deezer Student.
Part 2. How To Listen To Deezer Offline [Official Way]
Here are the steps you should follow in order to download the songs you want on Deezer on Android or iOS so that you can listen to them offline:
Open the Deezer application on your iOS or Android device.
After that, visit the tab labelled Favorites.
Then, choose the Music tab or the Podcasts tab.
Choose the Download button and toggle it on to grab all the songs or tracks for offline listening.
If you want to achieve this using the Desktop application on your macOS computer or Windows PC. Check it out below:
Open the desktop application on your computer.
After that, choose the Favorites tab.
Choose the particular tab with the content type you want to download. You can choose among Albums, Playlists, Favorite Tracks, etc.
After that, click the Download button to make sure the tracks are available for offline listening.
Here's how to activate Offline Mode on your mobile device:
Open the Deezer app on your iOS or Android device.
After that, click the Settings gear icon.
Go to the Preferences section.
After that, activate Offline Mode.
Part 3. How to Listen to Deezer Offline [Recommended Way]
The recommended way to listen to Deezer offline is through DumpMedia DeezPlus. It's a great way to grab and convert Deezer tracks such as songs, podcasts, and more. The tool is available in both Windows and macOS computers, thus there's compatibility among different platforms.
DumpMedia DeezPlus offers a free trial that allows you to check out the tool before purchasing it. However, this program is for personal use only. You cannot use it for commercial, for-profit purposes. DumpMedia DeezPlus strictly follows the copyright regulations and terms of the United States of America.
If you're thinking of keeping all the favorites songs and playlists you have from Deezer, then DumpMedia DeezPlus is the tool to get. The converted music files will be easily preserved because of their cutting-edge technology.
You can grab songs and convert them into different file types, like MP3, which is one of the most common file types and can be used in all media players such as car speakers, desktop computers, mobile phones, smartwatches, and more.
The tool is a very fast tool that will enable you to grab songs in lightning-fast speeds. DumpMedia DeezPlus is about four times faster than the standard converter you can get on the market today. In addition, it preserves the ID3 tags and metadata of the songs you will grab.
Using DumpMedia DeezPlus
Step #1 First, the software needs to be downloaded from the internet or the web. You can download the DeezPlus installer package from DumpMedia's official website.
Step #2 Simply launch the program on your Mac or PC after installation to complete the installation process on your Mac or Windows computer. Enter the DumpMedia interface by dragging your favorite singles, albums, playlists, songs, podcasts, and podcasts. Put them inside the interface of the DumpMedia DeezPlus program.
Step #3 Select the specific export or output format that you want. If you require a file that will play on all devices, choose MP3. Additional options include FLAC, WAV, or M4A. The ideal option is MP3 because it is a widely used file type.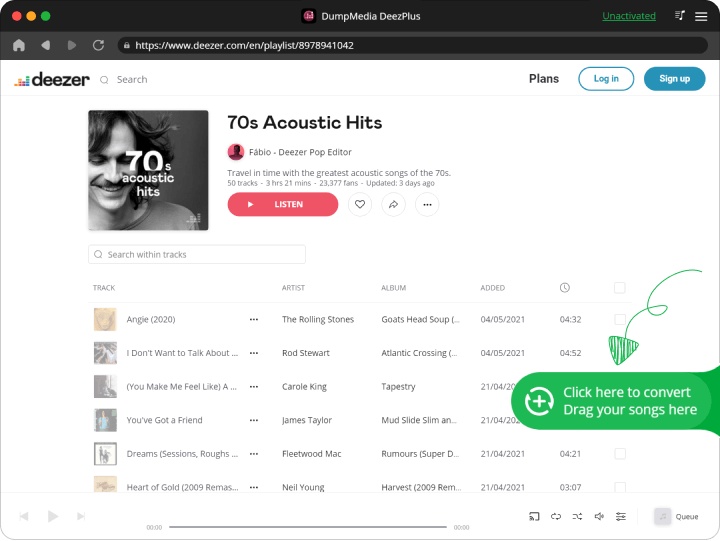 Step #4 The export destination, which must be decided upon next, is where the files will be saved. Click the Convert button to begin the conversion process.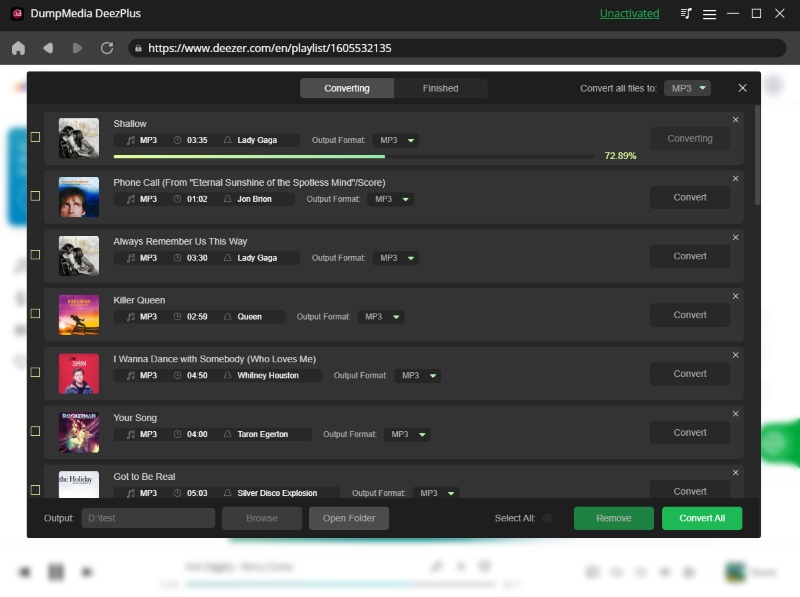 The music will stay in the directory that was initially specified as the destination when the converting process is finished. You can go there and download the audio files to many different gadgets, including USB flash drives and cell phones.
To Sum It All Up
This guide has given you the answer to the question can you listen to Deezer offline for free? We talked about getting the free trial, so you can listen to Deezer offline without having to pay for the subscription package first. We talked about the actual steps you need to follow to listen to these tracks offline without the need for an Internet connection.
We also talked about the best way to listen to your favorite Deezer tracks. The DumpMedia DeezPlus app is the suggested method for listening to Deezer offline. It's an excellent way to download and convert Deezer tracks, including music, podcasts, and other content. There is compatibility between several platforms because the program is accessible on computers running Windows and macOS. Grab the tool today to satisfy your music needs!