Amazon Music is actually a great music streaming platform because same like Spotify, users can also stream the songs they like using a free account but, of course, ad-supported.
But if you are looking to have your favorite Amazon music listened to in offline mode, you would have to upgrade the free account that you are currently using. We are glad to inform you that there is actually a way for you to download Amazon music as MP3 !
The same with the others, Amazon songs downloaded using your paid account will vanish the moment you cut your subscription plan. Even if you have found local file copies of the songs you like, you might still be hindered by the fact that those songs are in M4A format and are protected.
Don't worry. We'll explain the benefits of downloading Amazon music as MP3 in the first part, and immediately go into the details on how to download music from Amazon Music as the MP3 format in the second part. Then let's start!
Contents Guide Part 1: Benefits of Downloading Amazon Music as MP3Part 2: Most Recommended Amazon Music to MP3 DownloaderPart 3. Additional TipPart 3: Summary
Part 1: Benefits of Downloading Amazon Music as MP3
Actually, when you tried getting the paid version of Amazon, you can either choose from getting Prime Music or the Amazon Music Unlimited plan. With your Prime Music account, you can only listen to up to 2 million songs whereas, for the unlimited one, you are capable of streaming up to 10 million in-demand songs.
Of course, your listening experience is totally ad-free. You can listen to the songs either via the Amazon app or the web player. You can actually enjoy a free trial period of 30 days before getting a plan.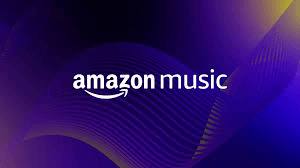 As we have initially mentioned, those songs that you downloaded for offline streaming via your paid Amazon account will be kept accessible as long as you have the plan. Unfortunately, they will disappear the moment the plan is canceled.
To keep copies of the Amazon songs that you like, you need to check some available methods of how you can download Amazon music as MP3. Why would you convert your favorite Amazon Music songs to MP3 instead of using other file formats? Well, there are actually a lot of benefits offered once you try to download them as MP3.
You have to remember that you can't have those Amazon music songs streamed in offline mode if you are using a free account. The offline listening feature can only be enjoyed by paid users. Now, by knowing how you can download the songs, you will be able to keep the songs with you and stream them offline without limitations and without thinking about a subscription plan or fee to pay.
More so, if you are already aware of the method of downloading Amazon music as MP3, you will be able to have files that are playable on any device and media player. We all know how flexible the MP3 format is and how good it is to have your files accessible on any gadget that you own.
Additionally, once you have the MP3 copies of your favorite Amazon music songs, you can even have them ripped into CDs for safekeeping or even share them with others (your friends or your family members).
Now that we had given you the most important advantages of keeping your Amazon music files as MP3 files, we will now be dealing with the best tool that aids and can help you with the procedure of how to download Amazon music as MP3.
Part 2: Most Recommended Amazon Music to MP3 Downloader
Surely, if you are trying to export songs from Amazon Music as MP3, it is best for you to check first the list of trusted tools that you can use. Now, to help you decide what tool you should use, we will be introducing here a trusted and the most reliable one, this DumpMedia Amazon Music Converter.

What can DumpMedia Amazon Music Converter offer and help you with?
With the help of DumpMedia Amazon Music Converter, you can easily download Amazon music as MP3 for your personal use (for playing on any device or media player that you like), for ripping CDs, or just to save copies as backup.
It is actually an authorized app that is regarded as professional as well. Actually, apart from having the ability to convert the Amazon Music songs to MP3, it can also transform the songs to other flexible and common formats like WAV and FLAC or even M4A.
During the conversion process, you can also be assured that the quality of the songs will be kept at the same level as the original since the process will totally be lossless. Amazon Music songs are protected by DRM as well (the same with Spotify and Apple Music). This is a common dilemma for users when it comes to compatibility. But don't worry, this, as mentioned, can easily be resolved by this professional converter.
Even if processing will be performed on the files, their ID3 tags and metadata information will also be kept. Thus, assuring you that important information about the songs will be maintained – album, artwork, title, artist's name, and more.
Of course, the app promotes efficiency. It works at a very fast speed. And oh, it is worth mentioning that the app supports the batch conversion of songs. So, if you have plenty of items to convert, this app is best suited to you. In any case, it's a fantastic Amazon Music downloader and converter.
It has an interface that is very easy to handle and use. For your easy reference, we have here the process of how to download Amazon music as MP3 listed.
Step #1. Make sure that you complete all the requirements prior to the installation of the app. The good thing is that the app is supported by both Windows and Mac computers. Once done completing the requirements, just proceed with the installation process and launch the app. You can start off by adding the Amazon Music songs to the converter. You can drag and drop the songs and process a bunch if you wish to.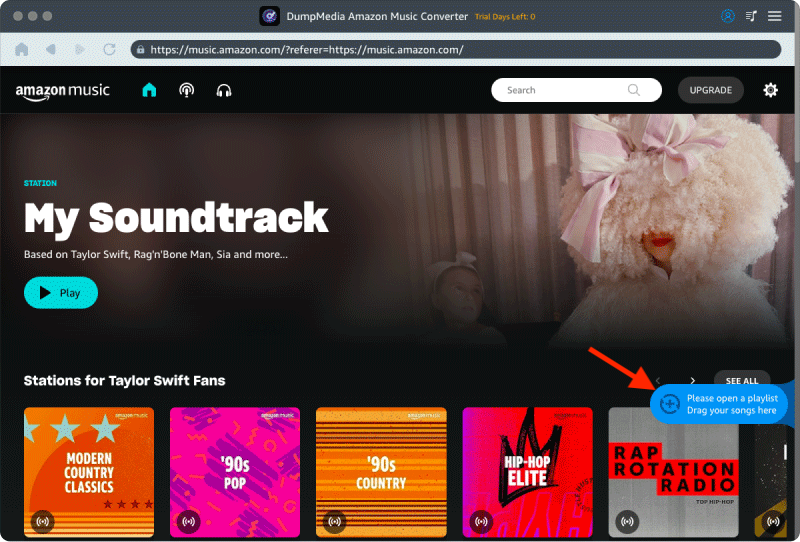 Step #2. It is now time that you customize the output settings and input MP3 as the output format. Don't forget to input the output folder as well to ensure that you'll be able to easily access the MP3 files after the conversion process.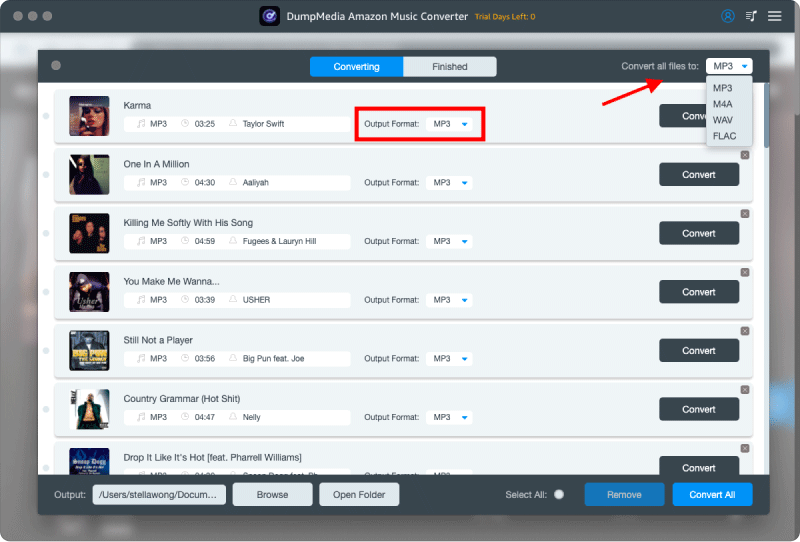 Step #3. Tick the "Convert" button and the transformation of the Amazon Music files will then be done by the app. The removal of the DRM protection of the songs will also be done simultaneously. As simple as that, you can download songs from Amazon music in MP3 format! Now that you have unprotected files, you can freely use them as you like or share them with others.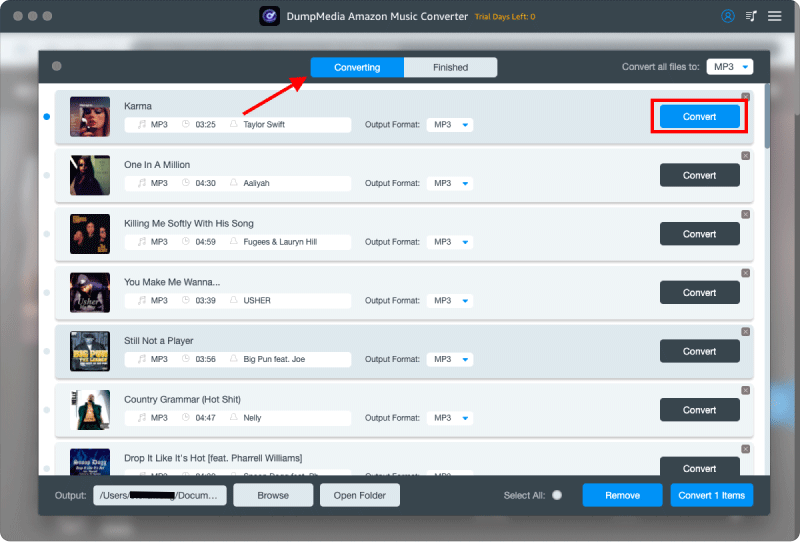 Part 3. Additional Tip
Apart from using a professional tool like the DumpMedia Amazon Music Converter, you can also try utilizing free audio recorders like Audacity. This tool has the ability to download Amazon music as MP3 through recording. This app is actually quite popular and is being used by a lot of people around the globe.
You can even use this on Mac, Linux, and Windows PCs. Apart from supporting the recording process of Amazon songs; you can also use this on other platforms. You will also be amazed to know that even if this is free of use, you can have high-quality audio file outputs.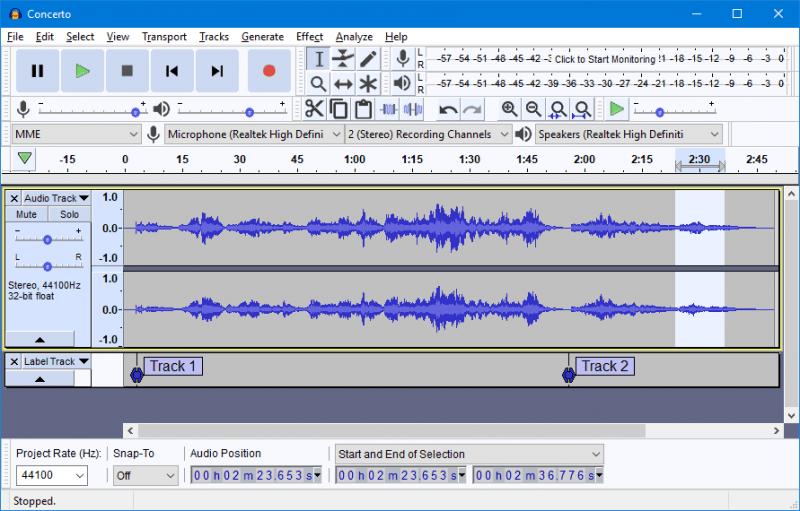 Of course, every free tool like Audacity also has limitations and drawbacks. In the case of using Audacity when trying to download Amazon music as MP3, you must know that you can't record multiple songs simultaneously.
Thus, the process will be tedious just in case you are looking to download a number of Amazon songs and save them in MP3 format. Moreover, its current interface isn't friendly at first especially for beginners. Compared to other free apps, this one has a bit more complicated look that is somehow intimidating for the users.
Part 3: Summary
Indeed, it is easy to download Amazon music as MP3 ! You just have to make sure that you are using a reliable and trusted professional app like the DumpMedia Amazon Music Converter. We are recommending this tool because we knew how great this app is. Thus, if you are looking to download Amazon music songs, make sure to use the DumpMedia Amazon Music Converter!