Aside from the many famous video formats such as MP4, MOV, and AVI, which are now being used by a lot of people, there are still others that are as well existing and still being utilized by some. One of which is OGV. This, as well as a video format but, is not that known compared to the first three mentioned.
These OGV files are mostly not playable in portable devices such as mobile phones (iPhone or Android) and, to solve this dilemma, we are to offer you the ways to convert OGV to MP4. Having those converted will let you enjoy your videos though you are away from your personal computer.
But before delving with those ways, let us take a look at the differences between these two video file formats.
Contents GuidePart 1. What Are the Differences Between OGV and MP4 Video Formats?Part 2. Recommended Ways to Transform Your OGV Files to MP4 FormatPart 3. To Wrap It All Up
Part 1. What Are the Differences Between OGV and MP4 Video Formats?
OGV – OGV format is one that was developed by Xiph.org. This as well as a stream that can contain one or several codes. This is a compressed video file format that is highly compatible and supported by Chrome, Opera and even Firefox. However, this cannot be played in other media such as Plex Media Server and in numerous handy devices such as mentioned above, mobile phones.
MP4 – MP4 format is one of those known formats in town. This one is a multimedia format that was developed by the International Organization for Standardization. This can be used to keep both audio and video files and is highly playable in almost all devices, be it personal computers, mobile phones and gadgets, television, tablets, and more. This as well is supported by a lot of media players including VLC Media Player, Windows Media Player, Media Player Classic, and many others.
Upon having some knowledge on the background of the two formats which will be the focus of this article, let us now head to the best ways you can choose from to convert your OGV video files to MP4 format.
Ready to find out how? Here you go!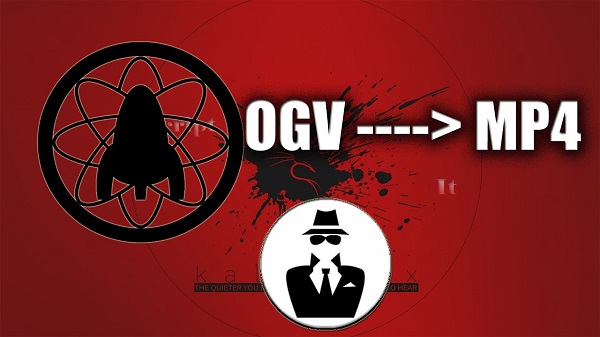 Part 2. Recommended Ways to Transform Your OGV Files to MP4 Format
Method 1: Converting OGV to MP4 Using sing Offline Video Converters
1. DumpMedia Video Converter
The best tool for OGV to MP4 video conversion is this DumpMedia Video Converter.
This tool has been trusted and used by a lot of users in this modern era because its abilities and features has been proven to be amazing and with great results. Conversion has been made effortlessly and efficiently using this tool.
The main feature of this tool is video and audio conversion to different desired formats without quality loss, even maintaining the original look. This supports numerous formats such as the popular MP4, AVI, WMA, WAV, FLAC, and a lot more! In addition, you can easily convert DVD and videos to GIF, video or audio. This as well as editing and enhancing functions wherein you can perform adjusting of brightness, contrast, saturation, and volume control. Even adding subtitles is possible! Name it and DumpMedia Video Converter will do it for you! We are definitely recommending this converter for users.
Aside from its main function, this one is a software with a user-friendly interface and offers easy steps to perform the desired processes.
Downloading and even the installation of this program could be done in just few minutes and would require only few clicks. You got to have your converted video or audio files by just following few and simple steps.
Here is how to convert OGV to MP4 step-by-step:
Step 1. Download and install DumpMedia Video Converter.
Step 2. Launch the program and import the OGV video file to be converted.
Step 3. Input AVI as the output format and proceed with video conversion.
Download and Install DumpMedia Video Converter
Of course, you are required to ensure that this DumpMedia Video. Converter would be downloaded and installed on your personal computer. As stated in the heading above, this is a tool which you can utilize offline (without an internet connection) as long as properly installed on your computer.
Launch the Program and Import the OGV Video File to Be Converted
Upon finishing the installation, the next step would be launching the program and clicking the "Add files" button to select the OGV video file you desire to convert. You can as well drag and drop the file directly from the location to the main interface of the application. You can select a number of files since this application supports batch conversion.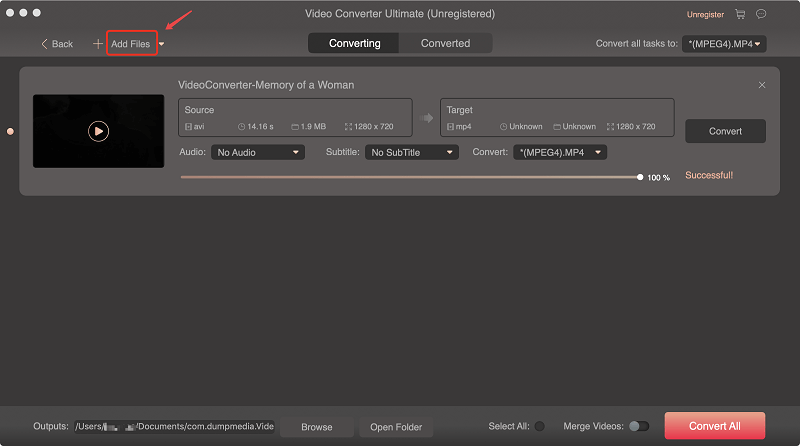 Input MP4 As the Resulting Format and Proceed with Video Conversion
Once files have been added and imported, next would be the selection of the desired output format which you can do by ticking the "Convert All Tasks to:". You got a lot of options you can choose from such as MP4, FLAC, WMV, and many more. In this case, we ought to convert the file to MP4 format. Make sure to select MP4 from the list that you will see on the screen. Once done, choose the destination folder wherein the output or converted file would be saved by clicking the "Browse" button. Once everything has been set perfectly, just click the "Convert" button to begin with the conversion process.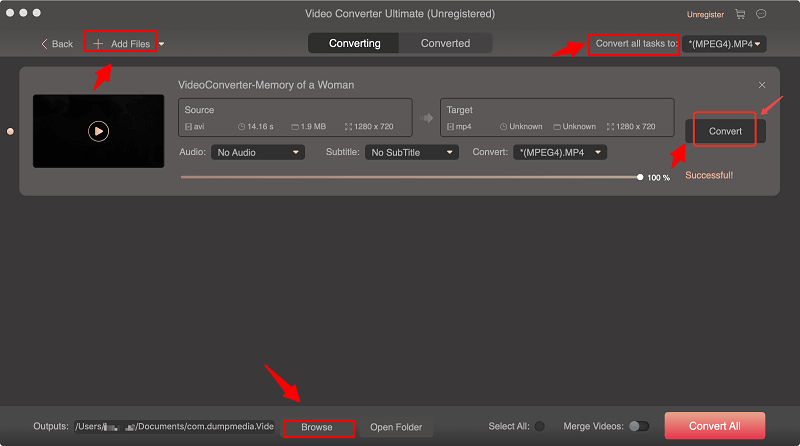 Once you are done with these steps, you can preview and check the converted file by tapping the "Open Folder" option. By performing just these three simple steps, you go to have your converted video in just few minutes.
People Also Read:
How to Convert WebM to MP4 in 2019
Aside from using an amazing and professional software application for OGV to MP4 file conversion, you still got another option of converting your files using free converters in case you are considering factors such as the need to purchase. These free converters are readily available on the web and can be fully utilized as well once downloaded. Disadvantage would be the absence of additional awesome features which you can find in professional software applications such as DumpMedia Video Converter.
2. FFmpeg
One of the many popular options is this FFmpeg. As mentioned above, this tool is free of download and can use to convert and stream your audio and video files. This one is as well compatible with both Windows and Mac computers. You need to download it, launch, and then open. By pressing the shortcut key, Windows + "X", you will see a new menu wherein you choose the "Command" prompt. After that, you would need to input "ffmpeg -i movie.ogv -c:a copy -c:v libx264 -preset slow -crf 18 -f mp4 movie.mp4". After this, automatically, your OGV file will be converted to MP4.
3. Avdshare Video Converter
Avdshare Video Converter is as well a free software that you can access in the web. This is compatible with either Windows or Mac computer. It functions well resulting to good quality output. Aside from OGV and MP4, it also supports other video formats such as AVI, WMV, MKV and even audio formats such as FLAC, WAV, and MP3. You would just need to follow below instructions.
Step 1: Install this software on your computer.
Step 2: Import your OGV file directly by either browsing or performing dragging and dropping.
Step 3: Choose MP4 as output format.
Step 4: And then hit the convert button to complete the whole process.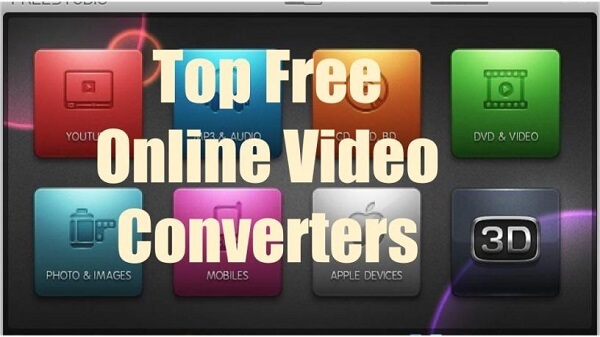 Method 2: Converting OGV to MP4 using Online Video Converters
There are as well online converters which you can make use of to be able to transform your OGV video files to MP4 format efficiently. The only drawback in this method is that there should be a secured internet connection to be able to do the process.
1. Onlineconverter.com
One of the several online video converters is this Onlineconverter.com. You can easily find this in the web and utilize its features. Below is a guide for you.
Step 1: Head to the Onlineconverter.com's site.
Step 2: Drag and drop the OGV files to be converted. You can perform browsing as well or even enter the URL of the video to be converted as well as import files from online storage platforms such as google drive and dropbox.
Step 3: You can adjust the settings is you prefer to. You can change the bit rate, frame rate, audio quality, and more.
Step 4: Tick the "Start Conversion" button to finally begin the conversion process.
2. Docspal Online Converter
You can also make use of this Docspal Online Converter for online conversion of your OGV files. This has a very simple interface which makes it easy for the users to perform the needed activity. You can browse the file directly from your computer or drag and drop the files onto the website. Aside from the capability of converting your video files, you can as well use this for image or document conversions. The only drawback is that you can only process up to 5 files at a time.
If you want to know how to open the OGV files, click the right link to learn more and get a detailed explanation.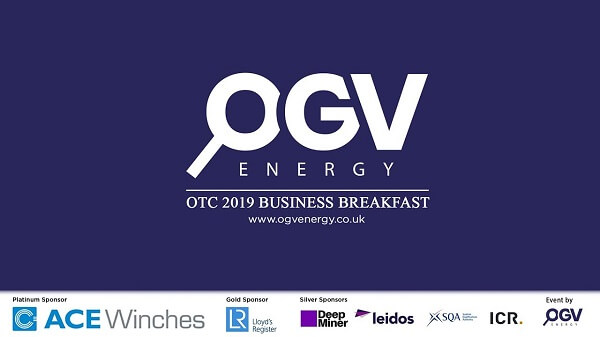 Part 3. To Wrap It All Up
To summarize, two methods have been presented in this post-conversion using DumpMedia Video Converter and other free converters, and conversion via online tools. The advantages and disadvantages have been highlighted and discussed as well including the steps and guides you need to accomplish to be able to use each.
Do you find this article helpful? Do you got any other options aside from those listed above? Or, have you used any of these before?
Let us know your thoughts by leaving your comments in below section.